Projecting Brazil's World Cup Starting 11 in 2014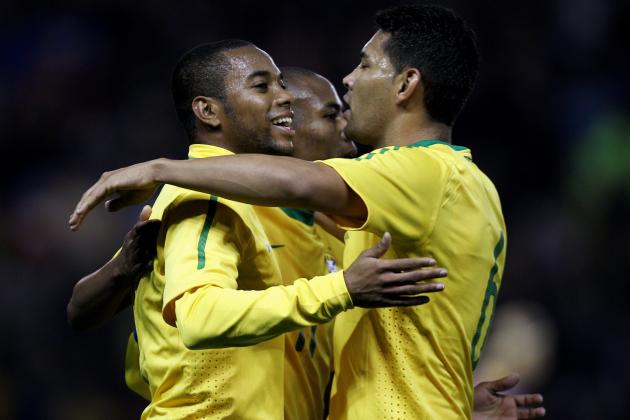 Dean Mouhtaropoulos/Getty Images

I think we know that Brazil will look to entertain us when they host the World Cup in 2014. Anyone that thought that Brazilian football was having a slow period is in for a big shock. They seem to have that lethal mixture of experienced established players and young talent.
However, I expect them to focus on the new era by putting their faith in the next generation of superstars, many of which we are already aware of despite their limited experience. With the talent that they have, it would be foolish to bet against them winning yet another World Cup.
Begin Slideshow

»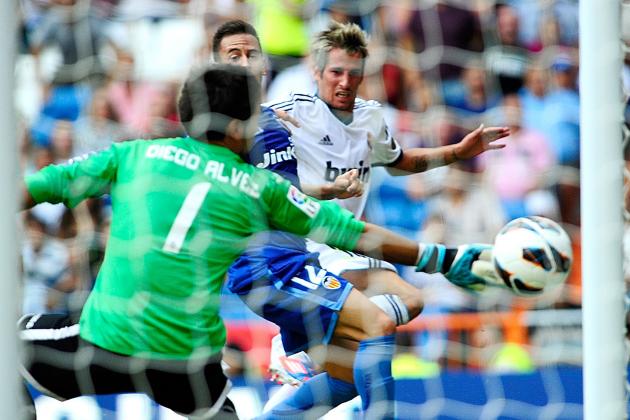 Gonzalo Arroyo Moreno/Getty Images

There is clearly some competition to be the regular goalkeeper for Brazil. QPR's Julio Cesar has a huge amount of experience, but I think Brazil will be thinking towards the future. Alves is 27 years old and will simply be seen as a better long-term option.
However, I would expect to see Cesar in the squad to offer that much-needed backup and advice whenever it is needed. It should also be noted that Cesar isn't set to have the best of times with QPR this season. His confidence may not be at an ideal place to take up the position of a World Cup keeper.
I would expect Alves to continue to be given game time in international friendly games to ensure he has the correct amount of experience ahead of the World Cup. But he plays for a big club in Valencia and should handle the pressure rather well.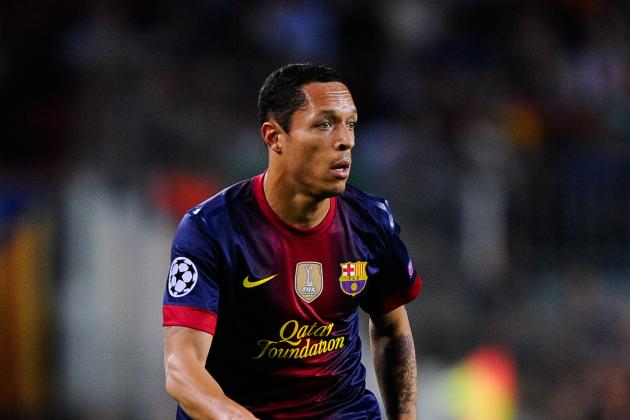 David Ramos/Getty Images

Brazil are lucky that they have plenty of players that are capable of playing in a variety of different positions. Barcelona fullback Adriano is a fine example of that, but he is an experienced player that can help the younger players in the team.
He is not hugely experienced at international level, but his age means Brazil will have no reservations about using him on a regular basis during the World Cup.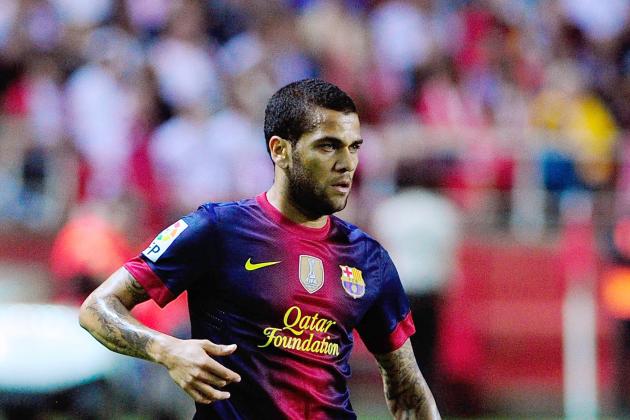 Gonzalo Arroyo Moreno/Getty Images

Barcelona player Daniel Alves will be quite possibly the most experienced player in this projected Brazil team. He is 29 years old and has had a long club career that has included playing a lot of games in Spain with Sevilla and Barcelona.
But he also has considerable experience playing international football that has led to him winning 58 caps for his country. Daniel Alves is a vital component of this Brazilian side.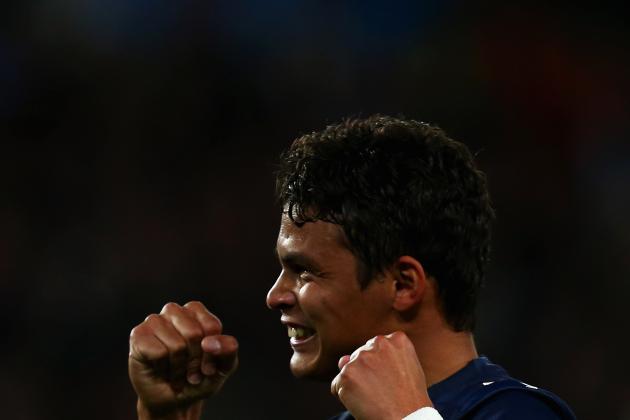 Dean Mouhtaropoulos/Getty Images

I have hinted at the need to have a good amount of experience in the defense. I think this is an area of the pitch that Brazil must ensure they have quality options. This is why the PSG defender Thiago Silva is included to lead the central defensive unit.
He is 28 years old and has been capped 30 times by Brazil. This may not be hugely experienced by some players' standards. However, Brazil have a lot of players with very little experience, so the presence of Silva will be vital if the team has any chance of success.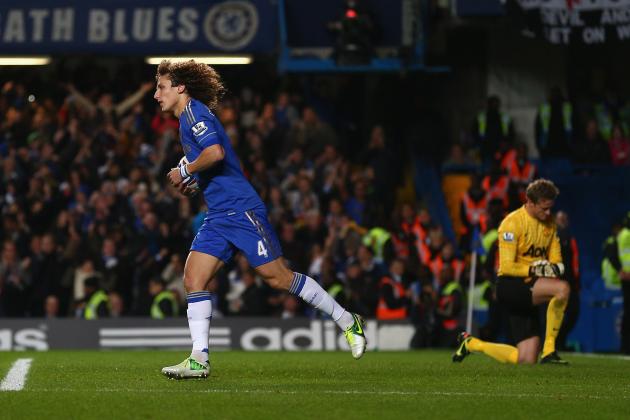 Clive Rose/Getty Images

Chelsea defender David Luiz will be well-known to Premier League fans. I think it's fair to say that we have seen the good and bad sides to the player since he has been playing in the Premier League. He is certainly capable of making costly mistake, but Chelsea will think it was a very good piece of business to sign him.
It is clearly important for Luiz and Silva to firm a good partnership together at the back for Brazil. But I think we will be talking about Brazil as an attacking force during the 2014 World Cup. Luiz, though, may prove to be an unsung hero if Brazil go all the way.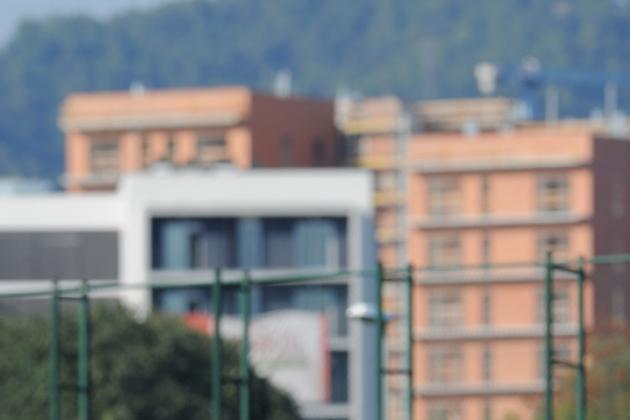 Jasper Juinen/Getty Images

Paulinho is a young and versatile midfielder that still plays his football in his native Brazil. The 24-year-old has only played six times for Brazil so far. But his presence in recent friendly games makes me think that he is being primed to be a regular in the side.
Paulinho could be a real star for Brazil, and the defensive midfield role could be the way to get him in the team alongside Brazil's fantastic attacking talent.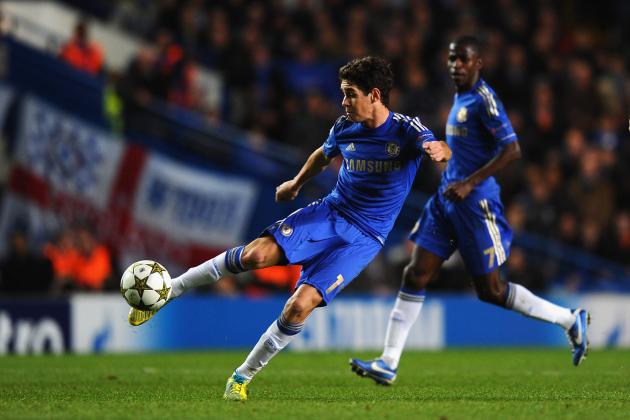 Mike Hewitt/Getty Images

I think we can all agree that Chelsea made some mighty impressive moves in the transfer market this summer. However, the £25 million capture of Brazilian playmaker Oscar was something truly special. Enough to remind us all that the great talent of attacking Brazilian players is very much back on the radar.
I would expect the talented midfielder to be one of the real stars of 2014 World Cup. I doubt anyone will doubt his inclusion here.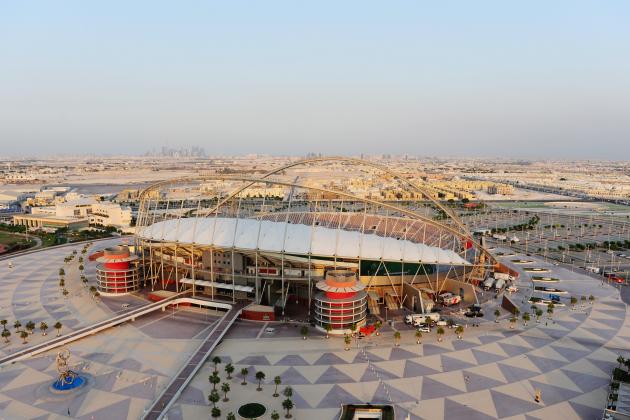 Michael Regan/Getty Images

Lucas Moura is another example of Brazil's talented crop of young players. He is another player that is still playing in Brazil with Sao Paulo. But a strong tournament in 2014 will surely lead to a big-money move to one of the elite European clubs.
He is only 20 years old, but has already shown a great deal of international experience to win 21 caps. The player has also represented Brazil and various other levels. I think it's fair to assume that he will trusted in 2014 by being a regular in the side.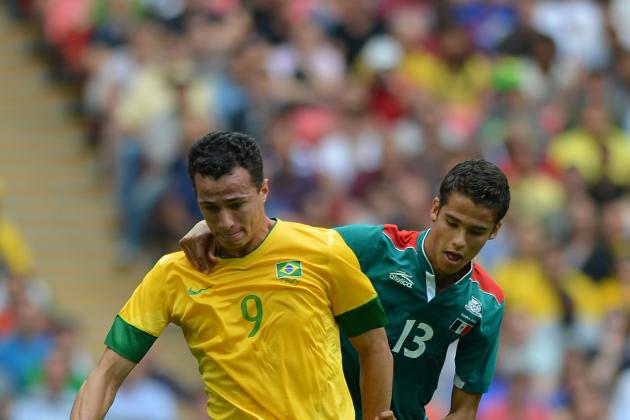 Jeff J Mitchell/Getty Images

In the normal course of events, Leandro Damiao would be a player that would be singled out for special praise. But he is just one of a hugely talented group of Brazilian players. Like several other top players in this team, it is a slight surprise he is not yet playing for a top European side. But if he keeps progressing like he is, then his time is sure to come.
His goalscoring record for his country hasn't yet set the world on fire. But his domestic record is so impressive that surely he will become an explosive forward at international level.
Epsilon/Getty Images

I don't think the Hulk needs any real introduction to football or movie fans. The footballer is 26 years old and proved to be one of the world's best strikers at Porto. This form and ability let to a big-money move, but maybe not to an expected destination.
In the end, it was a £39.5million switch to Zenit St Petersburg. He is bound to be a star at the 2014 World Cup, so it might be an idea to not make him angry.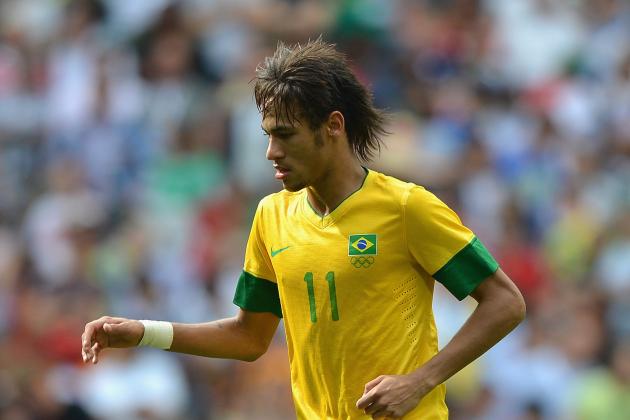 Jeff J Mitchell/Getty Images

Neymar is often regarded as the next big wonderkid. It's amazing to think that he is still just 20 years old, but has played nearly 100 league games for Santos and 25 times for Brazil. Nothing seems to faze the lad; he has adapted to international football superbly by scoring 16 goals.
This is a hugely talented Brazil team, but Neymar has the ability to stand out in it and at the 2014 World Cup. It will be interesting to see how long it is before Neymar is making a huge money move to a big European club.