10 Guidelines for Your Fantasy Football Roster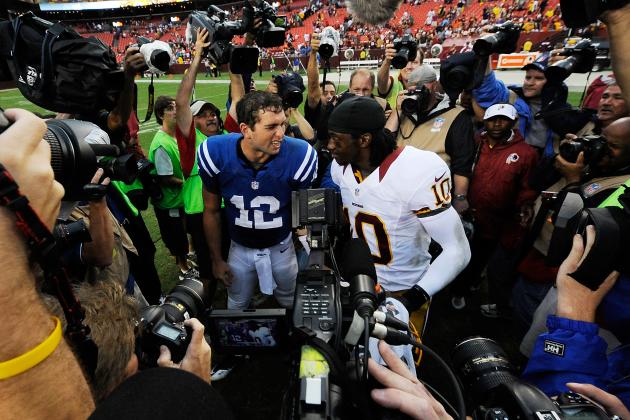 Patrick McDermott/Getty Images

My girlfriend hates fantasy football. From September to January, the Washington Redskins and my fantasy leagues consume my life. (According to her)
I can't argue with her either. There's only so much football that a girl can take.
Come Sunday, I am glued to my computer, her iPad or my cell phone, as I'm hitting refresh at a compulsive rate. NFL RedZone might have the best/worst invention ever for I feel it to be a necessity when I ordered my cable package.
I'm currently sitting at my desk and to the right of me is my glorious fantasy football trophy from last year. That's right, I have bragging rights for the duration of the season as I hoisted my beautiful crown.
It's cornered in my room as it reflects off the sunlight. My name "Tom Natali" is engraved on it, which has become one of my most prized possessions along with my guitars, drums, Chad Smith signature series snare drum and now a fantasy football league trophy.
How have I become so obsessed with waiver wires, predictions and my infatuation with Drew Brees as long as he's not playing the Redskins?
I can actually direct that question to football fans as a whole, fantasy football has grown exponentially in popularity and a nation has become obsessed.
Fans aren't rooting just for teams anymore; they're rooting for individuals and their accomplishments. I found myself yelling at Brent Celek to get me one point last night.
To be honest with you, it's stressful. You want to beat your friends. You kick yourself for benching Randall Cobb over Antonio Brown and get a little trigger happy with trade offers.
Now just because I was last year's champion in my league, doesn't qualify me as an expert. In fact, I'm downright mediocre this year.
However, here are my 10 guidelines to success during your fantasy season.
Disclaimer: these are opinions, not facts. Don't get mad at me if it doesn't work out.
Begin Slideshow

»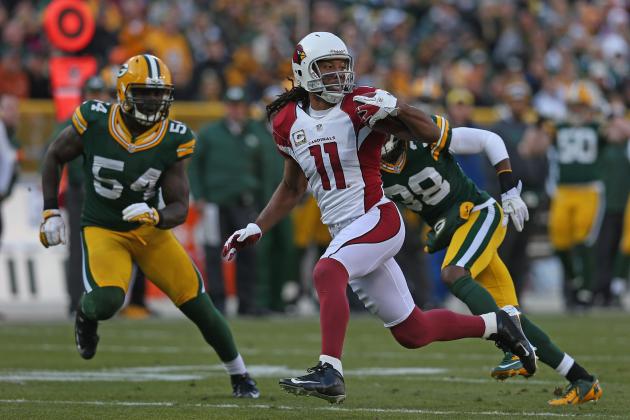 Jonathan Daniel/Getty Images

Almost on a weekly basis, I can assume that you are going back and forth with your lineup.
For example, should you start Larry Fitzgerald who is one of the best receivers in the league, but without a competent quarterback? Or Brian Hartline, who hasn't accomplished anything significant during his career, but has had a few breakout games?
Do you remember when you were studying for the SATs? They always said your first guess is always the best answer. I apply this rule to lineup tinkering as well.
Second guessing yourself is only going to waste your time. Don't over-analyze and go with what your gut is telling you.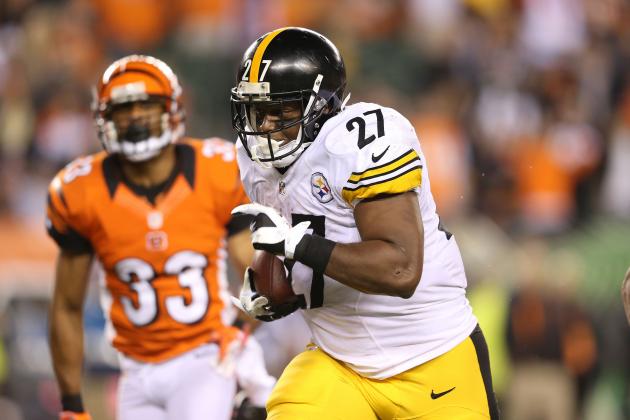 Andy Lyons/Getty Images

I know the excessive hashtagging can be incredibly annoying, but don't knock twitter until you try it.
In today's information age, twitter is a prime example of that. Now in regards to your team, following the credible fantasy football experts, beat writers and analysts can certainly help you in your decision process.
For example, the Steelers running back situation seems to change on a week-to-week basis. On Thursday, you find out Jonathan Dwyer will be the featured back on their upcoming game, this gives you enough time to make the proper adjustments.
In addition to that, players that are listed as a "game-time decisions" can be difficult. Twitter will give you the necessary updates minutes before kickoff.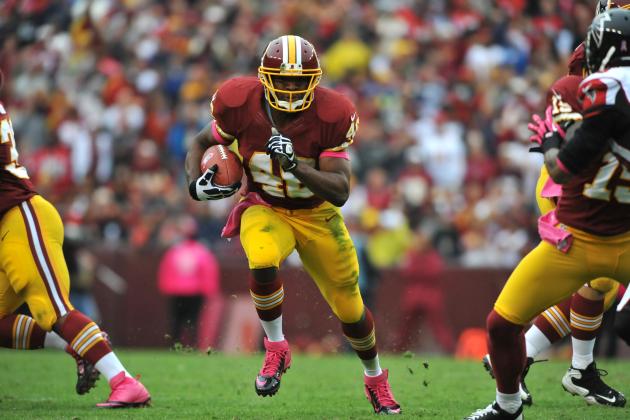 Larry French/Getty Images

Championships are won by the waiver wire. Whoever acquired Victor Cruz in their league last year received a gift.
This year many players can be included in that category: Alfred Morris, Randall Cobb and Denarius Moore just to name a few.
It's unrealistic to believe that the team you drafted initially will hold up; there's going to be injuries or inefficient play.
With that said, by effectively using the waiver wire, you provide your team with much-needed depth and fill-ins during bye weeks.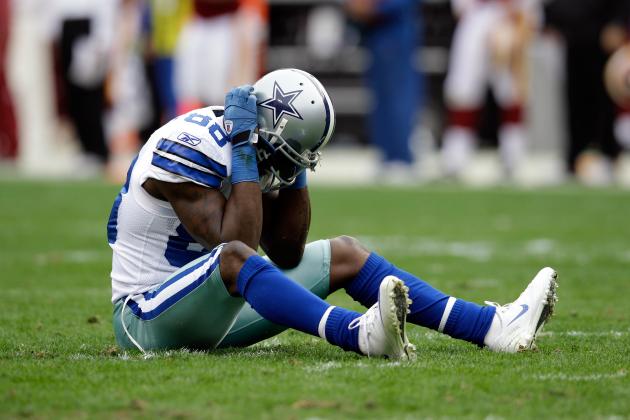 Rob Carr/Getty Images

This might be my biggest problem. My hatred for the Cowboys runs so deep that I cannot bring myself to root for Dez Bryant to have two touchdown receptions and 100 yards receiving.
At the same time, I'm relieved that I've lived by this principle. My loyalty to the Washington Redskins remains unaffected by fantasy football.
Either way, I wouldn't suggest taking this route. If you have an opportunity to draft or acquire a good player from a rival team then do it.
Additionally, don't let your excessive fandom get in the way of your roster. For example, don't start Leonard Hankerson just because you're a Redskins fan—him having a 100-yard game is wishful thinking.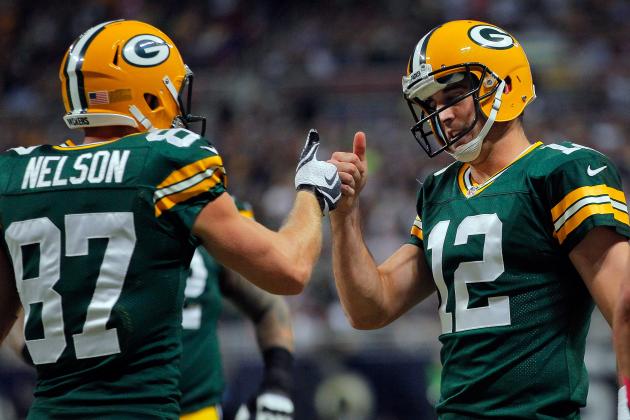 Doug Pensinger/Getty Images

Both Yahoo and ESPN leagues have wacky pregame projections. According to my collective projections, I have underperformed every single week besides one.
Just because Jordy Nelson is projected 27 points against the Saints defense doesn't mean that's going to happen.
This guideline can be applied to my first one, going with your gut versus projections can make your decisions even more difficult to make.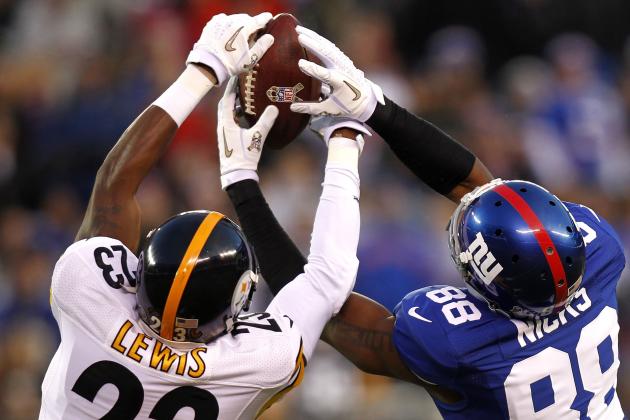 Jeff Zelevansky/Getty Images

This goes for both offering and receiving trades.
If someone in your league offers you Hakeem Nicks you want to check on his health. You want to read reports and see if there's any news in regards to him.
On the contrary, you could try sneaking your way into a trade offer. For example, (this one is actually true) I read from multiple sources that Michael Turner's role in Atlanta was going to be reduced.
I drafted Michael Turner prior to knowing that and was able to work out a trade involving him with someone else in my league.
Just to reiterate, trading is very similar to drafting. You have to do your research, review future matchups and what your trading partner will receive in compensation.
Scott Cunningham/Getty Images

For the record, I love Matthew Berry. I encourage everyone to read his weekly "Love/Hate" article. For one, he's an obsessed and irrational Redskins fan just like me. He's also arguably the most recognizable face when it comes to fantasy football, however, he's more than willing to admit previous mistakes.
What you have to remember is that just because Matthew Berry or any other "expert" says Julio Jones is going to have a breakout season doesn't guarantee it's going to happen.
That's what is so difficult and entertaining about fantasy football. It's unpredictable and anyone can compete with anyone.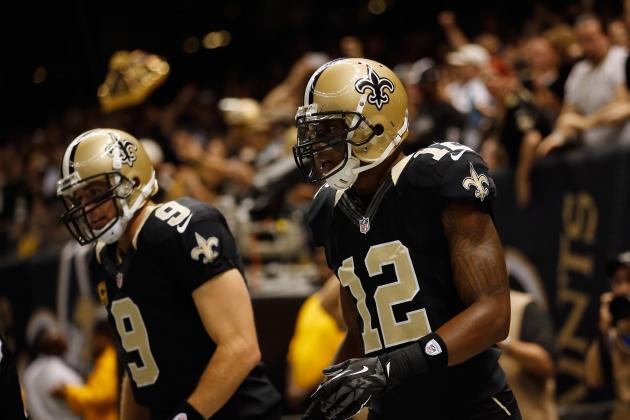 Chris Graythen/Getty Images

Do me a favor and watch NFL RedZone for a month and try to go back to regular programming or even Sunday Ticket for that matter.
This station is a fantasy owner and gamblers dream come true. There are no commercials, you are constantly updated and there's a touchdown montage at the completion of all the Sunday afternoon games.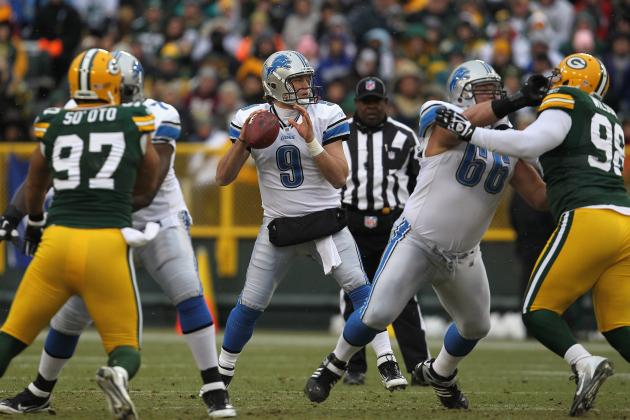 Jonathan Daniel/Getty Images

Having a defense really isn't an integral part of your roster, however, it's something you should be fully aware of.
For example, I never play a defense that plays an explosive offense like the Patriots, Saints and Packers.
In addition to that, be careful of your matchups. Let's say you have Matt Stafford as your quarterback and the Packers defense.
That's a solid quarterback to have and a defense too. However, for every touchdown pass Stafford would throw, your defense would lose points.
The same applies if Stafford were to throw an interception. The defense would earn points, but your quarterback will lose some.
This is certainly a nitpicky guideline, however, it's occurrences such as this that can prevent you from winning.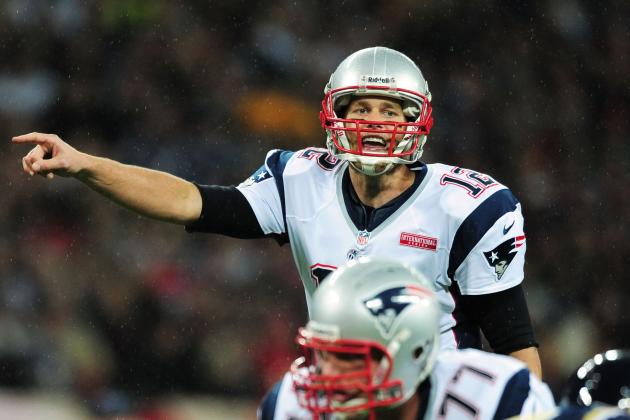 Jamie McDonald/Getty Images

If you have Tom Brady, Aaron Rodgers, Drew Brees, Robert Griffin III, Eli Manning, Peyton Manning and Matt Ryan, is there any other quarterback that could be available to start over them?
No, so what's the point of having another quarterback on your bench? You can store an extra receiver or running back for depth purposes.
When it comes to their bye week, then you can survive off of a free agent for a week.
The same can be applied to tight ends or selecting a defense. Is there a tight end that you would start of Rob Gronkowski or Jimmy Graham? Is there a defense you would start over Houston or Chicago?
I would say no. Having extra running backs or wide receivers can be extremely useful when injuries arise or if you have a bad case of the bye week blues.