MLB: One Thing That Went Wrong for Every Team in 2012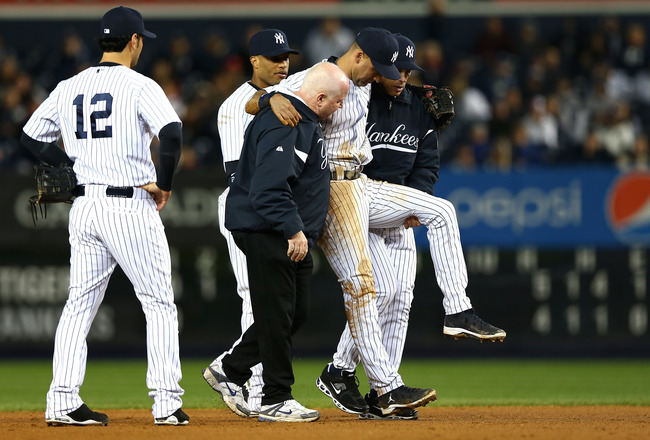 Elsa/Getty Images
The Major League Baseball season is definitely not a sprint and takes a great deal of endurance to make it all the way to the end. Every team will face some kind of adversity as the season progresses but the team that responds well are usually the ones that succeed.
Every team, even the eventual World Series champion San Francisco Giants, had numerous things go wrong over the course of the 162 game regular season. The following slides will focus one thing that went wrong for each MLB team.
Arizona Diamondbacks: Daniel Hudson's Struggles
Kevin C. Cox/Getty Images
Daniel Hudson was coming off a solid 2011 season when he went 16-12 with a 3.49 ERA and a 1.20 WHIP. There were high expectations and the Diamondbacks were a popular pick as a sleeper team in 2012.
One of the players that was going to lead this team was Hudson. This past season though is one he will want to forget. He ended up having Tommy John surgery midseason, but what was concerning was how he performed before shutting it down, finishing with a 3-2 record and a 7.35 ERA. He really struggled with the long ball, giving up nine home runs in his nine starts compared to 17 in 33 starts in 2011.
Atlanta Braves: In Field Fly Rule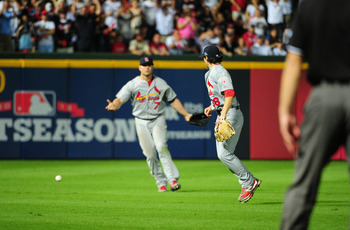 Scott Cunningham/Getty Images
It was sad to see the storied career of Chipper Jones come to an end under such turmoil. The Atlanta Braves had made it to the playoffs and had to play a one game Wild Card game against the then defending World Series champion, St. Louis Cardinals.
It was a good game all the way up until the late part of the game when, depending on who you talk to, a catchable ball was hit into shallow left field. The ball fell to the ground and Braves fans were ecstatic as their team should have been in position to take the lead. However, the ump had called the infield fly rule and the batter was ruled out.
Baltimore Orioles: Nick Markakis' Injury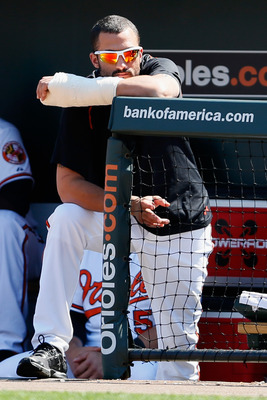 Rob Carr/Getty Images
Every team faces injuries throughout the season but the timing of this player's injury really hurt the Orioles during the playoffs. Nick Markakis broke his thumb in the beginning of September and was not available during the postseason. Baltimore had trouble filling the void Markakis left in the lineup.
Before the injury, Markakis was hitting .298 with 54 RBI and 59 runs scored in 104 games. The Orioles only averaged two runs in their series with the Yankees, much lower than their season average of 4.39.
Boston Red Sox: Hiring Bobby Valentine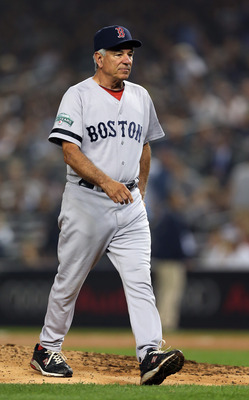 Elsa/Getty Images
This move technically didn't happen during the 2012 season but obviously affected the outcome of their season. Bobby Valentine was brought in to tighten things up and the players on the team didn't buy into his message.
Boston finished last in the AL East with a record of 69-93 and was 26 games behind the division leader New York Yankees. The Red Sox didn't waste any time getting rid of their mistake, as they have already let Valentine go and replaced him with John Farrell.
Chicago Cubs: Not Trading Matt Garza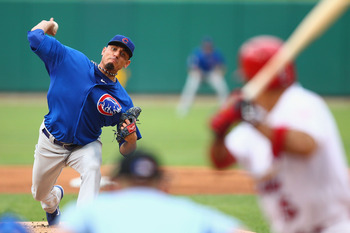 Dilip Vishwanat/Getty Images
This was probably a victim of just bad timing, but the Cubs should have moved Garza before the trade deadline. Now to be fair to Chicago, Garza left his start just before the deadline with a sore arm that turned out to be a stress fracture, which ended his season in August.
Matt Garza was the Cubs best piece and maybe they wanted to wait until the deadline to try and start a bidding war. This obviously did not work out for them as the Cubs will not be able to get nearly the quality of prospects with Garza coming off an injury.
Chicago White Sox: Francisco Liriano Trade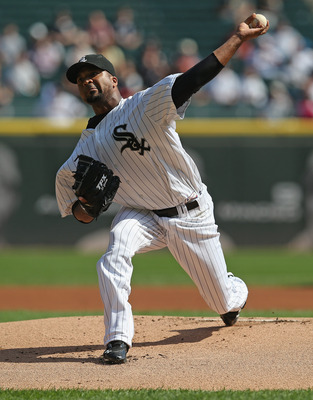 Jonathan Daniel/Getty Images
The White Sox made a big mid-season trade with division rival Minnesota Twins by landing starting pitcher Francisco Liriano. Chicago thought this trade would put them over the hump in the division and get them back to the playoffs.
If they got 2010 Liriano, it probably would have been a good move but the present Liriano is not a game changer. In the 11 starts he made this season for Chicago he went 3-2 but had an ERA of 5.40, almost two runs higher than in 2010 with the Twins.
Cincinnati Reds: Couldn't Win a Home Playoff Game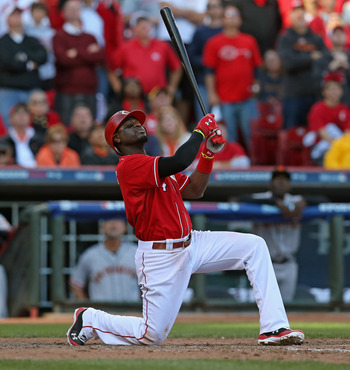 Jonathan Daniel/Getty Images
Everything seemed to be going the Reds' way and they were on their way to the NLCS. They just came off two decisive wins over the Giants in San Francisco and only had to win one playoff game at home to advance.
They obviously left their winning ways in San Francisco as they did not look like the same team in Cincinnati and ended up dropping three straight. It will not be an easy offseason for the Reds as they will most likely keep asking, "What if?"
Cleveland Indians: Justin Masterson Struggles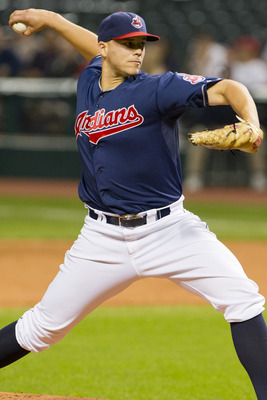 Jason Miller/Getty Images
After 2011, the Indians thought they had an ace to lead their rotation in Justin Masterson. This past season was not as kind to the right handed pitcher as he saw his ERA go from 3.21 in 2011 to 4.93.
The Indians started strong in 2012, with a record over .500 for the first half of the season but struggled down the stretch as did Masterson. In the second half of the season, Masterson had a 6-7 record with an ERA of 5.60 and opposing batters were hitting an average of .291.
Colorado Rockies: Troy Tulowitzki's Injury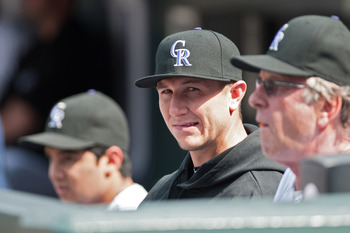 Dustin Bradford/Getty Images
The Rockies only had their star shortstop for 47 games as he battled a groin injury that ended up requiring surgery. Over the past few seasons it has become pretty clear the Rockies will only go as far as Tulo will carry them.
With the shortstop being out for nearly 75 percent of the season, the Rockies struggled to a 64-90 record, finishing last in the NL West.
Detroit Tigers: Bats Go Silent in World Series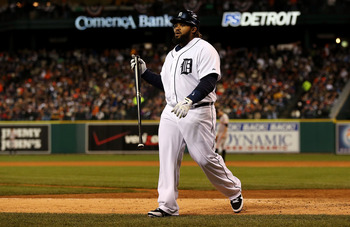 Jonathan Daniel/Getty Images
The Tigers' had the American League Triple Crown winner, Miguel Cabrera, and spent over $200 million before 2012 on Prince Fielder to avoid this problem, but the Giants pitching was just too much to handle. The Tigers offense went into hibernation at the worst possible time.
Over the four game sweep in the World Series, the Tigers scored only six runs. The power combination of Fielder and Cabrera went 4 for 27 with one home run but struck out eight times.
It wasn't only those two that struggled at the plate as the team combined for a batting average of only .159.
Houston Astros: Really I Got to Pick One?
Bob Levey/Getty Images
This team has very quickly fallen from once being a top franchise in the National League, They will want to forget their past two seasons as they have collected over 200 losses over that time.
To try and pinpoint one thing that went wrong for the Astros in 2012 is like trying to find a needle in a haystack, because well there were just too many issues. They traded away all their veterans, couldn't hit, couldn't pitch and saw attendance plummet. The good news for Astros fans: there is always next year.
Kansas City Royals: Joakim Soria Has Tommy John Surgery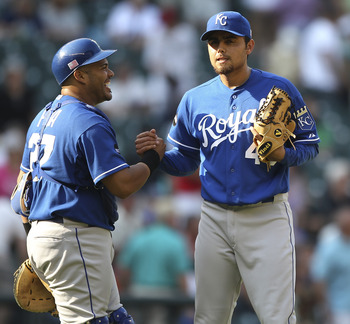 Otto Greule Jr/Getty Images
The Royals didn't have exactly high expectations entering 2012 but it didn't get any better when Joakim Soria had to have Tommy John surgery in the beginning of April. Soria, over the two seasons before 2012, had converted 71 of 81 save opportunities. Without Soria the Royals blew 20 save opportunities which obviously hurt their overall record.
The bigger consequence of this injury was the fact the Royals could not trade the closer. Soria was sure to be a hot commodity at the trade deadline and the Royals missed out on a chance to move him for some quality prospects.
LA Angels: Bullpen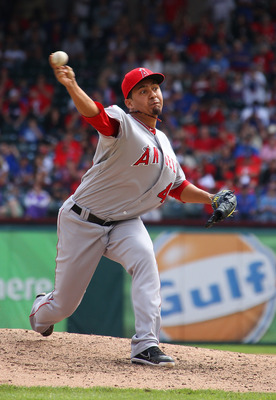 Rick Yeatts/Getty Images
The Angels seemed to have everything in place to make a run at the World Series including good starting pitching, one of the best players in the game in Albert Pujols and a future star in Mike Trout. The bullpen however was the weak link and really set them back in 2012.
The Angels were tied for third in Major League Baseball with 22 blown saves because of the lack of a strong bullpen and closer. The Angels knew this was a problem and tried to fix it with the midseason acquisition of Ernesto Frieri, but it was just a little too late to get them into the playoffs.
LA Dodgers: Adrian Gonzalez's Lack of Power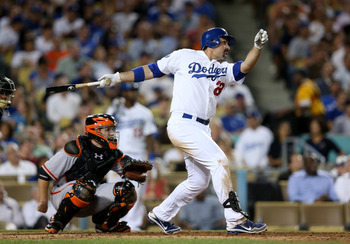 Stephen Dunn/Getty Images
No one can blame the Dodgers for not trying to put a winning product on the field. They went out and got Hanley Ramirez, Josh Beckett, Carl Crawford and Adrian Gonzalez throughout the season in hopes of getting into the playoffs.
The trades obviously didn't work out, but one of the most concerning stats had to be Gonzalez' loss of power since coming to Los Angeles. In 36 games with the Dodgers, he only had three home runs and 22 RBI.
Between Boston and L.A. he had a total of 18 home runs, his lowest total since 2005 when he hit 17 home runs. He hit those 17 home runs in only 43 games, so Dodgers fans will need to hope for a big rebound year for their first baseman in 2013.
Milwaukee Brewers: John Axford's Struggles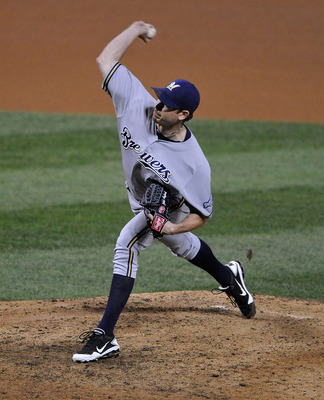 Jeff Curry/Getty Images
Even with the loss of Prince Fielder during the offseason the Brewers had a good team heading into 2012. They had the reigning NL MVP, Ryan Braun, and one of the best closers in John Axford, or so they thought.
In 2011, Axford had converted 46 of 48 save opportunities and had an ERA below two. He didn't look like the same pitcher in 2012 as he had nine blown saves and an ERA of 4.97. The worst part about that stat is the Brewers were only five games back of the second Wild Card spot. If they had the 2011 Axford, they would've been much closer to a playoff berth.
Miami Marlins: Ozzie Guillen's Remarks About Fidel Castro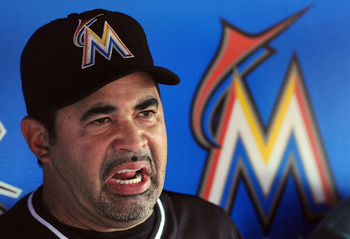 Jason Arnold/Getty Images
It was new beginnings for the Miami Marlins, as they changed their name, logo and were opening a brand new stadium. They had brought in one of the top free agents on the market in Jose Reyes and had a high profile manager with Ozzie Guillen.
The problem with Ozzie Guillen is that he is outspoken, and before the season even started put a sour note on what was suppose to be a positive rebirth of an organization. In the beginning of April, he made some comments about that fact that he admired Fidel Castro.
Guillen ended up being suspended for five games for these comments and started a rocky season that subsequently ended up with him being terminated at the end of the year.
Minnesota Twins: Their Entire Starting Rotation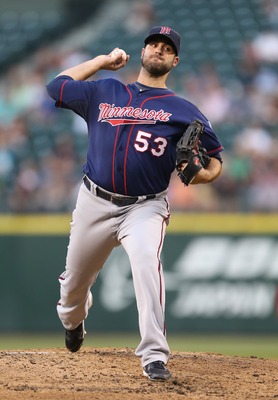 Otto Greule Jr/Getty Images
Outside of Scott Diamond, the Twins starting pitching was a mess. The team didn't have one single pitcher in their rotation at the end of the season that they had in their projected rotation at the start of the year. Francisco Liriano was traded midseason to the White Sox, Jason Marquis and Nick Blackburn were released and they lost Carl Pavano and Scott Baker to injuries.
New York Yankees: Derek Jeter's Injury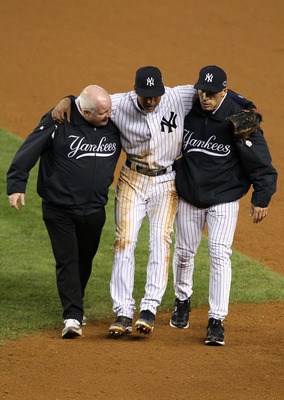 Alex Trautwig/Getty Images
Just like Baltimore, the timing of this injury was crushing when Derek Jeter went down with a broken ankle. The Yankees were just coming off a hard fought five game series with Baltimore and just made a frantic comeback in the bottom of the ninth of Game 1 against Detroit.
Everything was going the Yankees way until the 12th inning when Jeter went down with the injury trying to field a ground ball. The Bronx Bombers looked like a completely different team from that point on and couldn't recover in the ALCS.
New York Mets: Johan Santana Breaking Down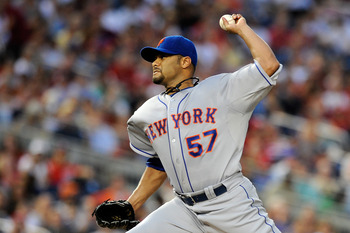 Patrick McDermott/Getty Images
The 2012 season was shaping up to be a special season for this team but the wheels quickly came off the wagon. The Mets started the season with a 46-40 record at the halfway mark, which was way ahead of expectations for this team. They had arguably the best pitcher in 2012 with knuckleballer R.A. Dickey.
However, the biggest story was that Johan Santana finally got the Mets' organization their first no-hitter on June 1, something that escaped this team for a long time. Then came the problems from that point on as Santana didn't look like the same pitcher and was finally shut down for the season at the end of August.
Oakland A's: Bartolo Colon's Suspension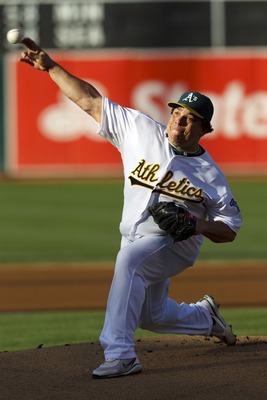 Jason O. Watson/Getty Images
Bartolo Colon was having a great rebound year for Oakland with a 10-9 record and a 3.43 ERA. Then at the end of August he tested positive for performance enhancing drugs and was suspended for 50 games.
At the time, Oakland was a long shot to make the playoffs but made a frantic run and ended up winning the AL West. The team obviously didn't need him to finish the regular season but Colon's veteran experience could have been a major factor in their series with Detroit.
Philadelphia Phillies: Ryan Howard's Injuries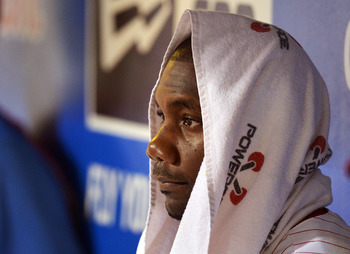 Drew Hallowell/Getty Images
The 2012 season was not very kind to Ryan Howard. He started the season trying to recover from an Achilles injury he suffered in the 2011 postseason and didn't come off the DL until July. He ended up playing only 71 games this past season.
When he did play it didn't get much better as he only hit .219 and was striking out at a higher rate than his already, normally high rate. The season didn't end on a good note either as he broke his big toe and had to miss the final two games.
Pittsburgh Pirates: James McDonald's Second Half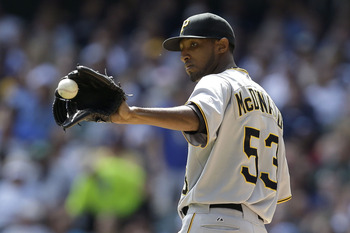 Mike McGinnis/Getty Images
The majority of the Pirates pitching staff struggled in the second half of the season but McDonald was hit the hardest. Before the All-Star Break he had a 9-3 record, an ERA of 2.37 and opponents were only hitting a .196 average.
However, things got really ugly after the All-Star Break when he went 3-5 with an ERA of 7.52 and an opponent's batting average of .296. Things got so bad for the righty that he was actually removed from the rotation towards the end of the season.
San Diego Padres: Cory Luebke Has Tommy John Surgery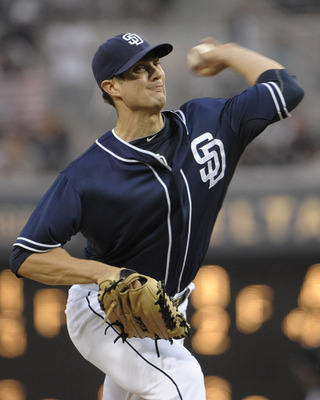 Denis Poroy/Getty Images
The Padres probably were not going to compete for a division title last season, but they did have some quality pieces to build around and one of those is left handed pitcher Cory Luebke. He started the 2012 season about as good as any pitcher can by going 3-1 with a 2.61 ERA and 23 strikeouts.
Then at the end of May, the Padres got some bad of news as the 27 year old would have to undergo the dreaded Tommy John surgery. It will be interesting to see how this pitcher responds to the surgery as he had a lot of promise and looked to be a key piece for the Padres.
San Francisco Giants: Melky Cabrera's Suspension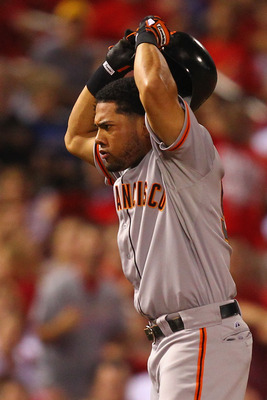 Dilip Vishwanat/Getty Images
The San Francisco Giants obviously had a good 2012 season winning the World Series over the Detroit Tigers, but it wasn't a perfect season. In August, their star center fielder Melky Cabrera tested positive for a banned substance and was suspended for 50 games.
Cabrera was hitting .346, had 84 runs scored, 60 RBI and 13 stolen bases in 113 games. He was in the discussion for National League MVP and was having his best professional season.
The Giants could have folded when they found out but they didn't allow it to become a distraction. They ended up putting together one of the most memorable playoff runs in some time and capped it off with a World Series title.
Seattle Mariners: Victim of Philip Humber's Perfect Game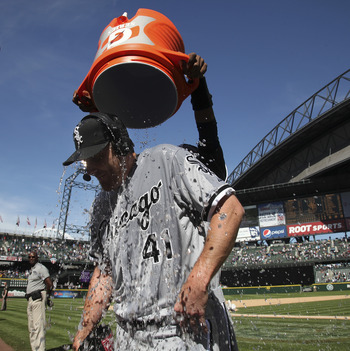 Otto Greule Jr/Getty Images
It is bad when your team is the victim of a perfect game—ask Houston Astros fans—but it is worse when a guy with a career ERA of 4.87 does it against your team. Philip Humber threw the first perfect game of 2012 on April 21 against the Seattle Mariners in a 4-0 victory.
This was not a good start to the season for a young Mariners team and with their confidence shook, it probably carried over the rest of the season.
St. Louis Cardinals: Pitching in the Final Three Games of NLCS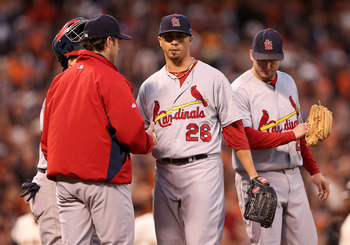 Christian Petersen/Getty Images
The St. Louis Cardinals only needed one win in three chances against the Giants in the NLCS to advance to their second consecutive World Series. They weren't able to get that series clinching win and the biggest reason was their starting pitching.
The combination of Lance Lynn, Chris Carpenter, and Kyle Lohse pitched a total of 9.2 innings and gave up 14 runs, seven of which were earned. Out of those three, Chris Carpenter went the deepest in his game, but only threw four innings. Pitching needs to be better than that if a team hopes to advance to a World Series.
Tampa Bay Rays: Evan Longoria's Injury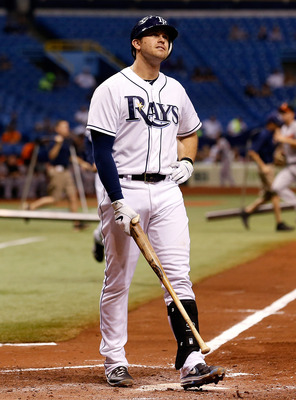 J. Meric/Getty Images
The Rays were without their star third baseman for the majority of the 2012 season as Longoria struggled with a hamstring injury. Longoria missed 88 games this season and the Rays had a record of 43-45 over that span. When Longoria returned to the Rays, the team had a record of 46-26.
Evan Longoria is easily the Rays most valuable player. When the record of when a player does and does not start is that noticeable, it begs the question of how the AL East would have finished if the third baseman stayed healthy for the majority of the season.
Texas Rangers: Mid-Season Trade with Cubs
Ezra Shaw/Getty Images
The starting rotation was once a strength for the Rangers but quickly became a weakness due to C.J. Wilson leaving before the season and the injury to Neftali Feliz. They tried to fill some of that void with Roy Oswalt, but that also did not work.
They then made one of the bigger midseason trades when they acquired Ryan Dempster for a couple of prospects. Dempster was pitching very well for Chicago to start the season, going 5-5 with a 2.25 ERA. However, he didn't pitch at that level in Texas. In 12 starts he had a good record going 7-3, but saw his ERA more than double up to 5.09.
Toronto Blue Jays: Jose Bautista's Injury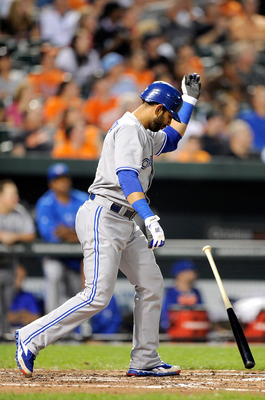 Greg Fiume/Getty Images
In what seems to be a recurring theme in the AL East, the Toronto Blue Jays were bit by the injury bug when they lost 2011 Home Run King Jose Bautista. He struggled with a wrist injury that sidelined him pretty much for the rest of the season when he went on the DL in the middle of July.
Bautista did come back for a short stint at the end of August but was quickly shut down when he felt discomfort in that same wrist.
Many didn't give the Blue Jays a chance to compete for a playoff spot, but before Bautista went on the DL they were around .500 and were playing competitive baseball. After July 16th, the Jays finished the year 28-44.
Washington Nationals: Stephen Strasburg Innings Pitched Limit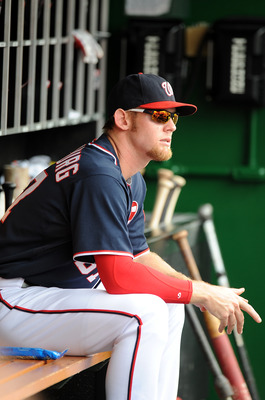 Greg Fiume/Getty Images
One of the more scrutinized storylines of the season was the Washington Nationals shutting down their star pitcher Stephen Strasburg due to an innings pitched limit. This move resulted in keeping him out of the postseason for the Nationals. The team ended up losing the five game series to the St. Louis Cardinals and there isn't a person out there who could argue that Strasburg wouldn't have had an impact on the series.
In theory, this was the right move as Strasburg was coming off Tommy John surgery and has never had a big workload in terms of inning in his career. However, MLB playoffs is the toughest playoffs to get into in terms of spots available and total number of teams in the league. This is why if a team is in position to make a run at the World Series, you use your best players, no matter what limits were set at the beginning of the season.
Keep Reading