Temple Basketball: 2012-2013 Season Preview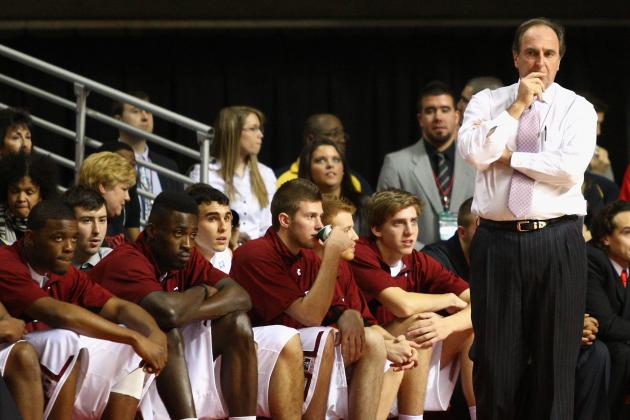 Chris Chambers/Getty Images

On November 13, the Temple Owls take on Kent State in their final season as a member of the Atlantic 10 Conference.
Temple's basketball program joined the A-10 in 1982, but has now switched to the Big East Conference beginning in 2013. Temple enjoyed much success in the A-10 and won the conference title nine times, including three straight in 2008-2010.
In their exit season, the Owls are seeking to leave the conference as winners.
Despite losing starters Juan Fernandez, Ramone Moore and Michael Eric to graduation, the Owls are a team with great depth. Returning to anchor the Owls is a Preseason First-Team All-Conference player and a likely A-10 Player of the Year candidate, Khalif Wyatt; a Preseason Third-Team All-Conference member, Scootie Randall; two key transfers, Dalton Pepper (from West Virginia) and Jake O'Brien (from Boston University); and blue chip freshman Daniel Dingle.
Temple has been picked to finish fourth in the conference, but expect Coach Fran Dunphy to have the Owls playing much better than expected.
The key to Temple's success will be how quickly this team can find the right chemistry to win.
With so many new starters and new players, the Owls must find a way to recapture the synergy that guided the tournament teams of the past few years.
Begin Slideshow

»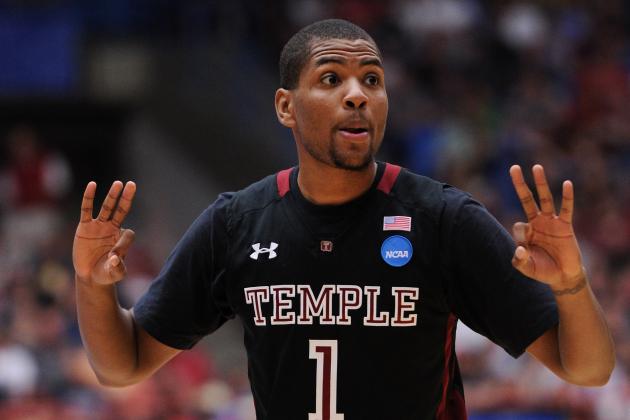 Harry How/Getty Images

Temple's backcourt looks markedly different this season.
Starters Juan Fernandez and Ramone Moore both graduated, leaving the point guard and shooting guard positions to Will Cummings and Khalif Wyatt.
Wyatt started 28 games last season at the forward position, but will move to the 2-spot this season. Wyatt is Temple's star and was named to the Preseason First-Team All-Conference team, so there is no concern regarding his play.
Sophomore Will Cummings inherits the point guard position from Fernandez. Cummings made two starts last season, but only played sparingly behind All-Conference players Fernandez and Moore. Now Cummings is the starter, so the offense will run through him. Cummings had successful knee surgery in April and is ready to play.
T.J. DiLeo returns as Dunphy's trusty defensive specialist. DiLeo has been a valuable reserve for the Owls and will back-up Cummings.
West Virginia transfer Dalton Pepper and freshman guard Quenton DeCosey will provide the Owls with scoring off the bench and give Temple great depth at the guard positions.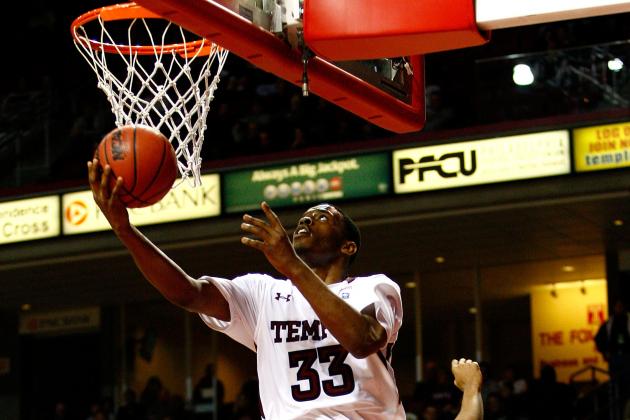 Chris Chambers/Getty Images
Scootie is back.
Temple's frontcourt receives a giant boost with the return of senior guard/forward Scootie Randall.
Randall sat out last season with a medical redshirt due to a knee injury. As a junior, Randall was the Most Improved Player in both the Atlantic 10 and Big 5.
Senior forward Rahlir Hollis-Jefferson ("RHJ") is the only returning starter in the frontcourt. Last season, RHJ was the team's fourth leading scorer at 9.3 PPG and the team's second-leading rebounder at 6.6 RPG.
With Michael Eric gone, RHJ will be called upon to play much bigger than his 6'6" height, as the Owls will need his rebounding ability. RHJ will get help from Boston University transfer Jake O'Brien, a 6'9" power forward who received a medical redshirt last season due to a foot injury.
Sophomore Anthony Lee will start opposite RJH in the Owls frontcourt. The 6'10" forward showed much promise last season, filling in nicely for the injured Michael Eric. Lee is a really good defensive player, but is limited offensively.
Frosh center Devontae Watson provides much-needed height and depth.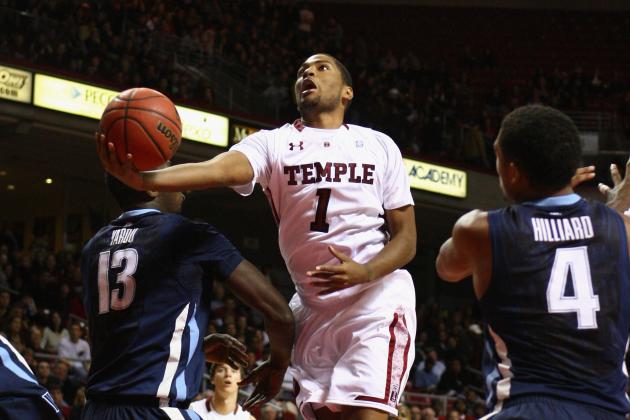 Chris Chambers/Getty Images

Already one of the top players in the Atlantic 10, senior guard Khalif Wyatt is poised for a big season.
Last season, he was Temple's breakout star, averaging 17.1 points per game. With the losses of Juan Fernandez and Ramone Moore, Wyatt is now the go-to guy for the Owls.
He has the talent and ability to average 20 points a game and should be a candidate for A-10 Player of the Year honors. Much of Temple's success this season will hinge on Wyatt's success.
Wyatt and Randall are the leaders of this Temple team, and their play will guide the Owls.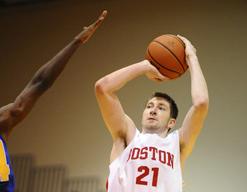 The Boston University transfer will combine with sophomore forward Anthony Lee to give Temple a tough frontcourt presence.
Michael Eric is gone from last season, leaving Temple with only one true center, freshman Devontae Watson.
O'Brien, the America East Rookie of the Year in 2008-2009, suffered through almost two seasons of injury after averaging double-digits in points his first three seasons at BU.
O'Brien provides the Owls with veteran experience and is a smart player who can score consistently. O'Brien adds great depth and provides bench scoring.
Look for O'Brien to play starter minutes and be a big contributor.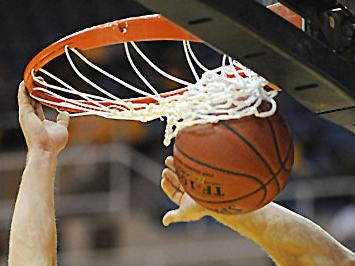 Along with O'Brien, Temple also signed Dalton Pepper, a transfer from West Virginia.
The Pennsylvania native will have two years of eligibility remaining, beginning with this season. Pepper, a guard/forward, was named the 2009 Pennsylvania Big School Player of the Year by the Associated Press, but only played limited minutes for the Mountaineers.
He is a capable scorer and will provide great depth for the Owls.
Highly touted freshman forward Daniel Dingle was a big signing for Temple and is a future star. Dingle will be one of the first players off the bench.
Fellow frosh Devontae Watson and Quenton DeCosey should both be valuable reserve players for the Owls. Watson is Temple's only true center, as the team lacks depth in the frontcourt.
Watson will be called upon early and often to provide size for a team lacking in height. DeCosey, a true scorer, will fight for minutes with Pepper.