10 College Football Recruits Who Could Finish Ranked No. 1 at Their Positions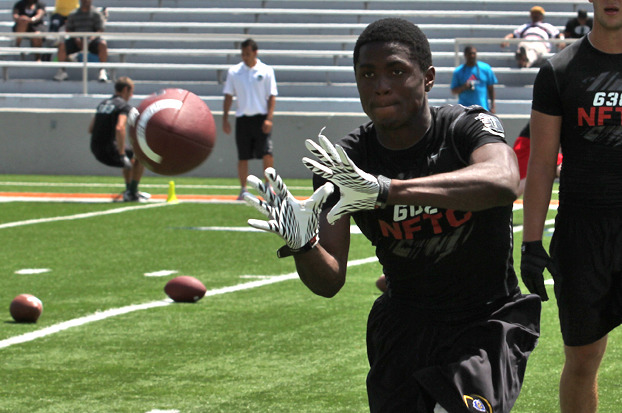 247Sports.com
Many recruits around the country are extremely competitive. They want to win at everything and be considered the best. That also includes being the very best player at their respective positions. Recruits often do check various lists to see where they rank and also to see who's No. 1 at their position.
Now that we are in November, we only really have about three good months of recruiting left and recruits are positioning themselves to finish their seasons strong. After that we will go into the postseason all-star games portion of the cycle, and we'll get our final rankings out.
Here are 10 prospects who could finish this 2013 recruiting class as the top player at their position.
Begin Slideshow

»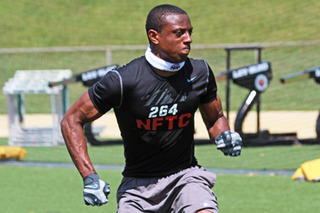 247Sports.com
Woodard is the No. 2-ranked CB prospect on my board, as I still have Vernon Hargreaves III at the top spot. Yet the 6'0", 185-pound Woodard is a fantastic CB and could sneak up and take Hargreaves' ranking.
Woodard plays with excellent discipline, instincts, awareness, technique and athleticism. He's headed to Ohio State, and I expect him to quickly become a cornerstone player for Urban Meyer.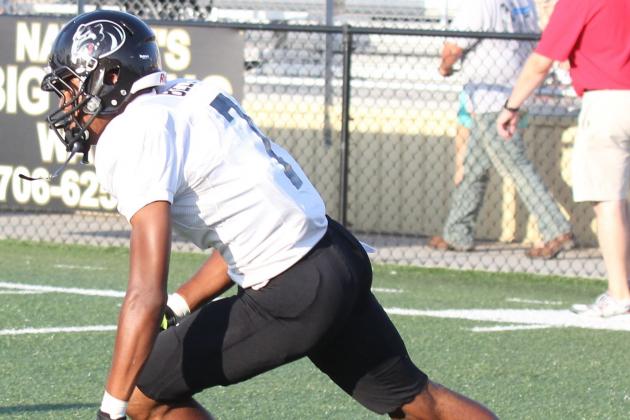 247Sports.com
I have Antonio Conner and Su'a Cravens ranked ahead of Bell, but the 6'0" 190-pound versatile back end defender has a chance to finish No. 1 on my board.
Bell plays the game fast and has great athleticism. He knows how to shoot passing lanes to pick off balls in flight, thanks to great instincts, transition quickness and burst.
Bell also has the ability to squeeze the line of scrimmage and hit ball-carriers with good thump.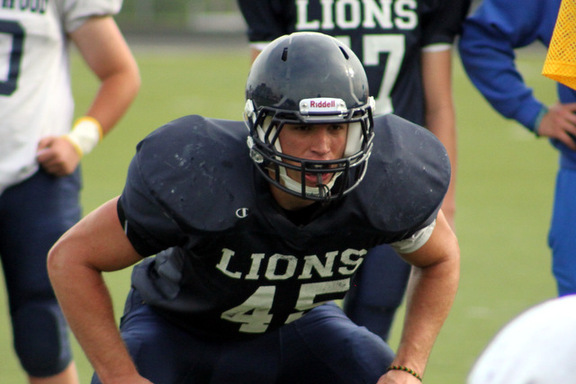 247Sports.com
NOTE: Reuben Foster will stay as my No. 1 LB, as I have evaluated him to be a special player. Mitchell's placement on this list is more about moving up the board.
From Texas, Mitchell stands close to 6'4", 220 pounds. He shows terrific straight-line speed, toughness, ball location skills and physicality.
Before this cycle is over, he could be as high as the No. 2 ILB/MLB on my board and already may be there.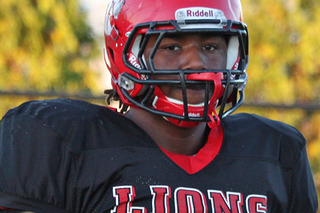 247Sports.com
This year, with the DTs, there isn't a true consensus as to who is the top guy.
Some have Bigelow No. 1, while others like Montravius Adams the best, Dee Liner has been listed first on some boards and there's also guys like Eddie Vanderdoes, Caleb Brantley and A'Shawn Robinson.
I'm going out on a limb by saying that when we're done with 2013 recruiting, the 6'3", 297-pound Bigelow will be the consensus top guy. He's a big-time athlete with great strength, quickness and plays big at the point of attack.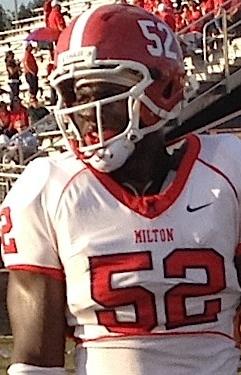 247Sports.com
Yesterday I did a complete scouting breakdown of Lawson and the No. 1-ranked DE Robert Nkemdiche. So there is already talk and banter that Lawson could finish as the top defensive edge defender in the country.
At 6'2" and almost 255 pounds, Lawson combines explosiveness at the snap with solid play strength, violent shedding ability and a great burst to finish. He's an impressive prospect.
247Sports.com
The consensus top OL prospect this year is Laremy Tunsil. Tunsil is a great 6'6", 295-pound blocker with the potential to play LT in college.
However, I really am high on James. He's a 6'5", 320-pound Texan that is looked at as a center prospect but could play all over the line at Texas.
James has great athleticism, agility, knee bend, balance, strength and adjust ability. He could be the best OL in the country.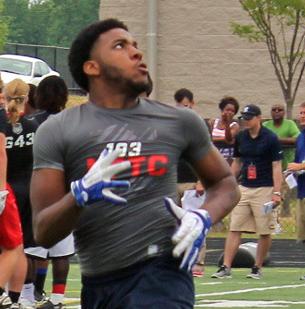 247Sports.com
The more and more I study McNeil, the more and more I come away impressed by him. He's a 6'5" North Carolinian that weighs just under 230 pounds.
McNeil has good release quickness for a TE, showing the ability to surge into his route with speed. He has very good athletic ability and shows a knack for detaching from coverage with ease.
His strike zone is large and the Alabama can really do some damage in the passing game. Adam Breneman and O.J. Howard need to watch out.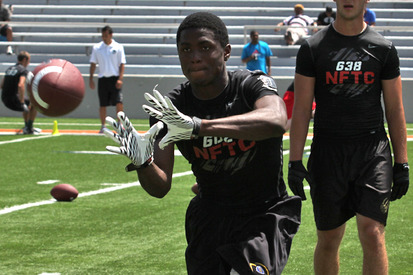 247Sports.com
Treadwell has impressed many this season with his all-around play from the WR position. Not only is he fulfilling the traditional pass-catching duties of an offensive perimeter player, Treadwell is also blocking very well this year.
The 6'2", 190-pound Illinois native has helped spring big runs in the running game by stacking up CBs in the running game.
Treadwell's size, speed, length and playmaking ability could see him knock off Robert Foster and Ricky Seals-Jones in the final WR rankings.
247Sports.com
This is a special year for RBs, and there are many excellent rock toters in the 2013 national class.
Prospects like Ty Isaac, Kelvin Taylor, Derrick Henry, Greg Bryant, Tyren Jones, Keith Ford, Thomas Tyner, Altee Tenpenny, Derrick Green and Dontre Wilson are just the tip of the iceberg of great RBs in 2013 recruiting.
Alvin Kamara could finish the year ranked over all of them. The 5'10", 195-pound back from Georgia is as complete as any runner in the country.
Kamara has the speed and burst to make big plays, leg strength to push piles between the tackles, hands to factor in the passing game and the toughness to hold up as a blitz pickup guy.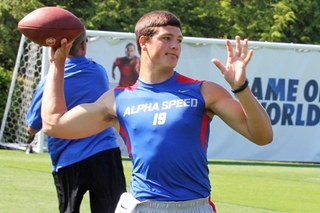 247Sports.com
Last week I did a full scouting breakdown of Hackenberg and Max Browne, and it was a very interesting read. Hackenberg is a very talented QB prospect, and while ESPNU has him as their top QB, I still have Browne as my top guy.
That's not to say that it's set in stone, as the 6'3", 215-pound Hackenberg has a quick release, good arm strength, accuracy and is a deceptively mobile passer. He has elite skills and should light it up at Penn State.
He could arrive in Happy Valley as the top QB from my 2013 board next fall.
Edwin Weathersby is the College Football Recruiting Analyst for Bleacher Report. He has worked in scouting/player personnel departments for three professional football teams, including the New York Giants, Cleveland Browns and the Las Vegas Gladiators of the Arena League. He spent a year evaluating prep prospects and writing specific recruiting and scouting content articles for Student Sports Football (formerly ESPN Rise-HS). A syndicated scout and writer, he's also contributed to WeAreSC.com, GatorBait.net and Diamonds in the Rough Inc., a College Football and NFL Draft magazine.