Breaking Down the Worst 11 Starters in the English Premier League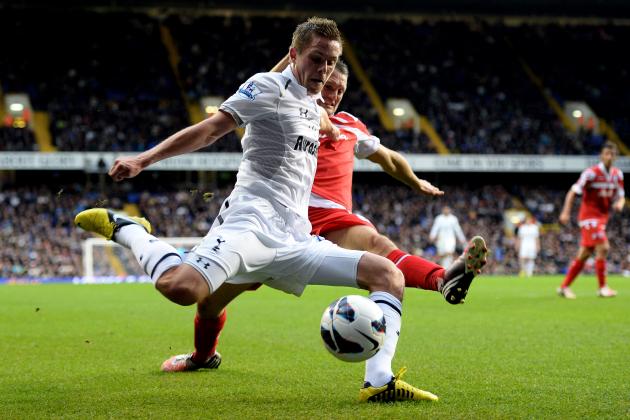 Mike Hewitt/Getty Images

The argument could go on for days, weeks or even the whole season.
Who are the worst starters in the English Premier League?
We've tried to answer that question in a systematic way using stats from WhoScored.com. The results appear in the following slides.
Check out our choices for the worst starting XI, and be sure to leave your thoughts in the comments section.
Begin Slideshow

»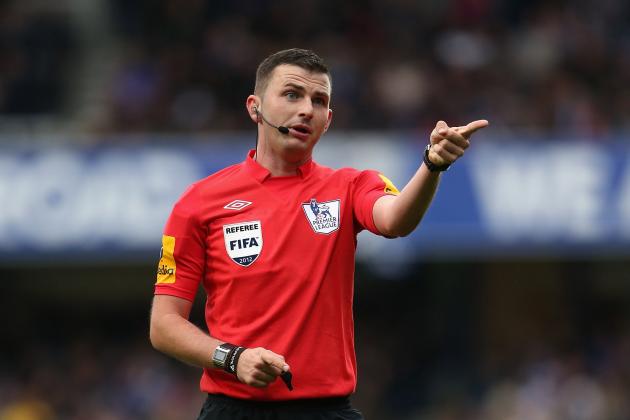 Scott Heavey/Getty Images

The premise of this article raises an obvious question. How do we define a starter?
Multiple definitions could apply. Few provide a precise picture of what truly makes a starter.
For instance, most would consider defender Nemanja Vidic a starter for Manchester United. The Serbian, however, is recovering from an injury and has made only four league starts for United this season.
Andre Santos, meanwhile, has started Arsenal's last three Premier League matches. Few, however, would consider him a first-choice player for the Gunners, regardless of the club's current struggles.
For our purposes, then, we've defined a starter as a player who has started at least half of his club's matches.
Every Premier League club (apart from Reading and Sunderland) has played 10 matches, so a "starter," in our admittedly arbitrary definition, is a player who has started five league matches this season.
With the definition of starters settled, the rest is simple.
For the most part, we simply followed the stats. We used WhoScored.com's ratings for every Premier League player, but the ratings weren't the exclusive deciding factor (as you will see in one case).
All WhoScored.com ratings were accurate as of Nov. 6, 2012.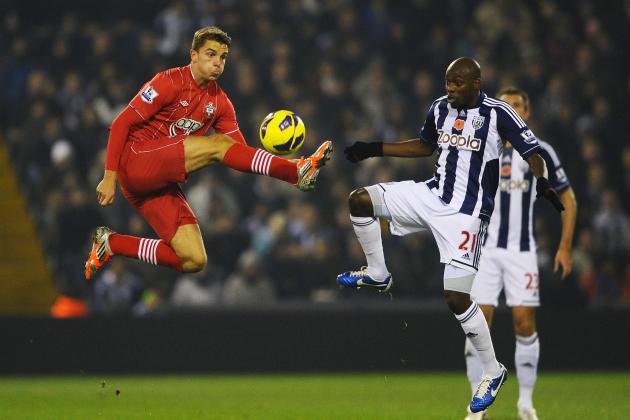 Laurence Griffiths/Getty Images

Goalkeeper: Pepe Reina (Liverpool)
Defenders: Joe Bennett (Aston Villa), Jos Hooiveld (Southampton), Michael Turner (Norwich City), Chris Gunter (Reading)
Midfielders: Dean Whitehead (Stoke City), Shaun Wright-Phillips (Queens Park Rangers), Gylfi Sigurdsson (Tottenham Hotspur), Stephane Sessegnon (Sunderland)
Forwards: Jay Rodriguez (Southampton), Fabio Borini (Liverpool)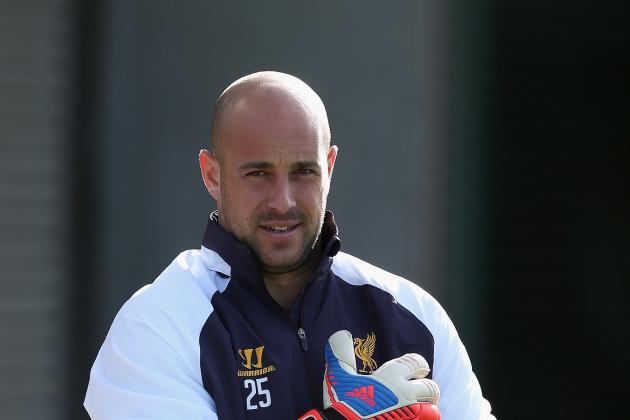 Clive Brunskill/Getty Images

Club: Liverpool
Starts: 7
WhoScored.com rating: 6.04
Jose Reina ranks last in WhoScored.com's ratings among players with a minimum number of Premier League appearances.
Rating goalkeepers is somewhat trickier than rating field players, but Reina's high-profile gaffes earlier this season make the process easier.
Reina, 30, has kept one clean sheet this season and has conceded 12 goals despite ranking just 20th among Premier League keepers in the number of shots on goal faced (24).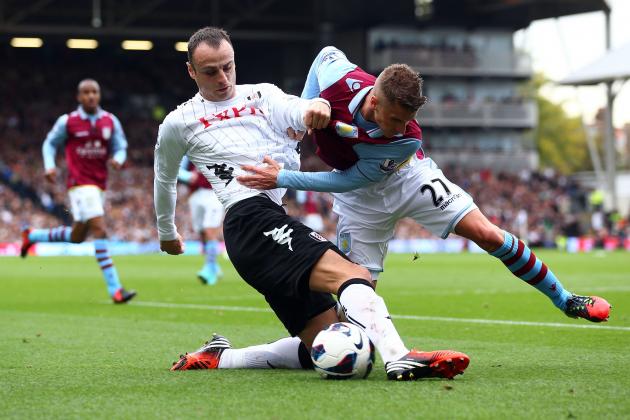 Clive Rose/Getty Images

Club: Aston Villa
Starts: 5
WhoScored.com rating: 6.14
Joe Bennett's pass-completion rate of 83.3 percent is good, but he loses points for being dispossessed 1.5 times and recording just 1.3 tackles per match.
Bennett also scores low on aerial duels won (0.5 per match) and blocked shots (0.3). He has drawn one yellow card and been sent off once.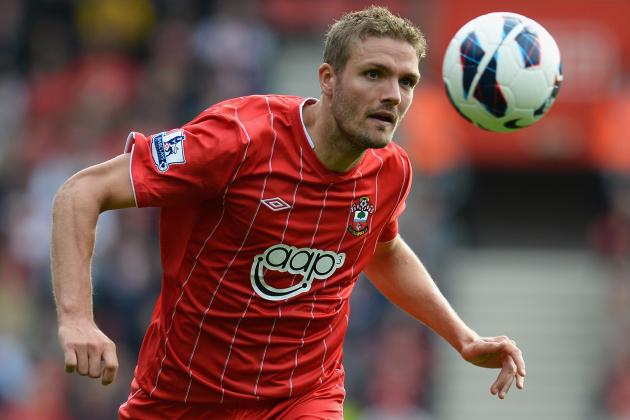 Mike Hewitt/Getty Images

Club: Southampton
Starts: 5
WhoScored.com rating: 6.2
Jos Hooiveld's rating is affected negatively by the two own goals he has scored this season. Otherwise his stats aren't quite as awful.
Hooiveld, 29, averages 1.2 tackles, 2.2 interceptions, four clearances and 1.5 blocks per match.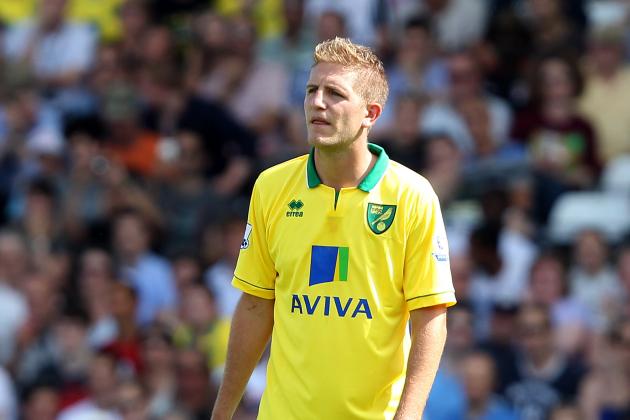 Jan Kruger/Getty Images

Club: Norwich City
Starts: 5
WhoScored.com rating: 6.3
Michael Turner scored Norwich's only goal in a recent 1-1 draw at Aston Villa, a match in which he earned an 8.14 rating. During the rest of the season, however, his performances have not been as strong.
Turner drew a 4.35 rating in Norwich's 5-2 loss to Liverpool and a 5.08 in the season-opening 5-0 defeat at Fulham.
His average of 7.3 clearances per game is strong, but less impressive are his tackles (1.5 per match) and interceptions (1.8).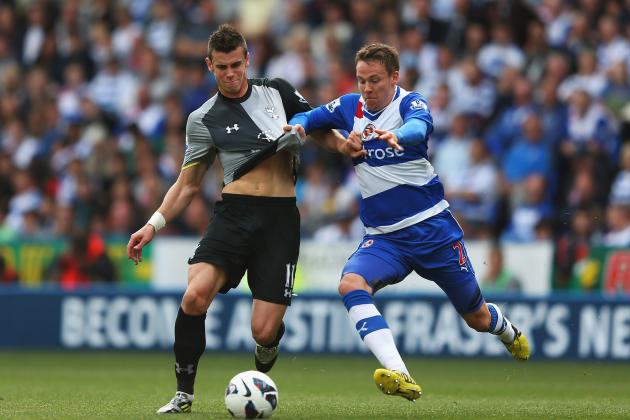 Richard Heathcote/Getty Images

Club: Reading
Starts: 5
WhoScored.com rating: 6.36
Welsh defender Chris Gunter has completed only 66.9 percent of his passes for Reading in the league this season.
He has averaged 1.2 tackles, 0.8 interceptions and 0.4 blocks per match. On the bright side, he has made four clearances per game.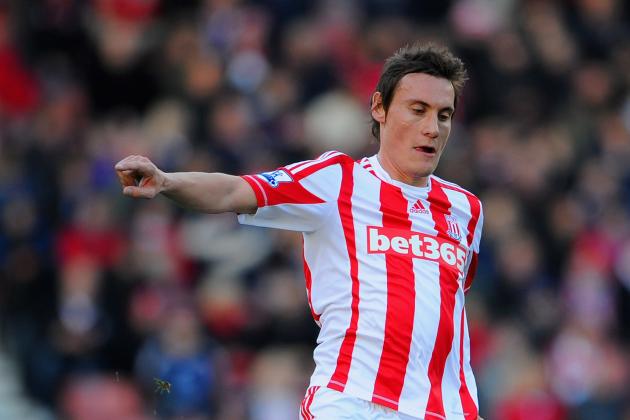 Michael Regan/Getty Images

Club: Stoke City
Starts: 5
WhoScored.com rating: 6.34
Dean Whitehead has picked up four yellow cards and one red card in five starts in Stoke's midfield this season.
His only appearances that did not feature a booking were Stoke's 2-0 home win over Swansea (in which he played nine minutes as a sub), and the 4-2 loss at Manchester United (in which he started and played 86 minutes).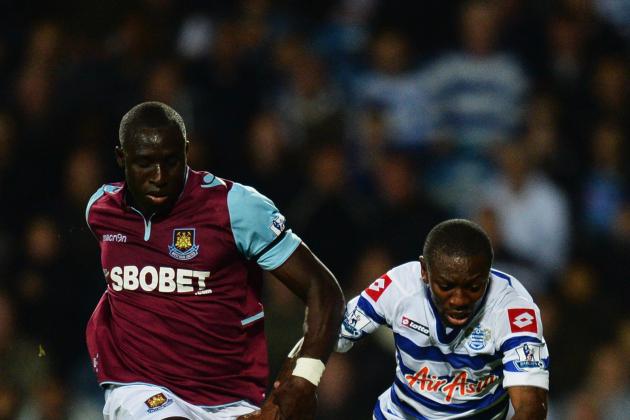 Mike Hewitt/Getty Images

Club: Queens Park Rangers
Starts: 6
WhoScored.com rating: 6.33
It's no surprise that the diminutive Shaun Wright-Phillips wins just 0.3 aerial duels per game.
More surprising might be his relatively low rates of crossing (0.4 per match), dribbles (1.0) and shots (1.3).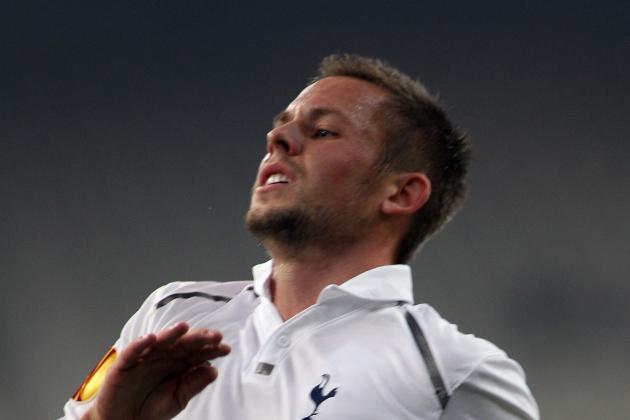 EuroFootball/Getty Images

Club: Tottenham Hotspur
Starts: 5
WhoScored.com rating: 6.33
Gylfi Sigurdsson, who excelled on loan with Swansea during the second half of last season, has found life more difficult at White Hart Lane.
The Icelandic midfielder has played in all 10 league matches for Spurs, starting five times, but so far he has not scored a goal or registered an assist.
Sigurdsson, 23, averages 2.0 shots, 0.8 key passes, 0.1 dribbles and 0.5 crosses per game. He has completed 76.7 percent of his passes.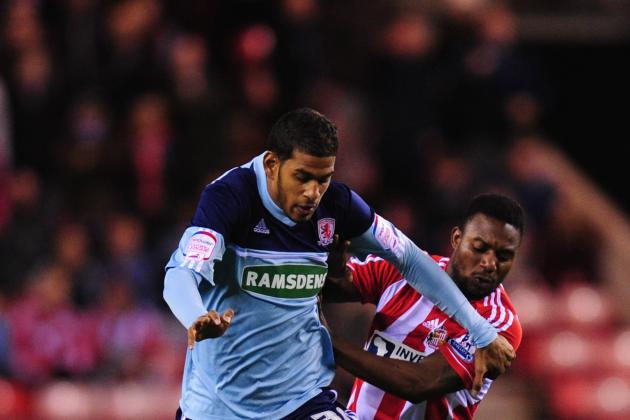 Stu Forster/Getty Images

Club: Sunderland
Starts: 8
WhoScored.com rating: 6.26
Stephane Sessegnon (seen here coming out second-best in a challenge against a Middlesbrough player in a recent Capital One Cup match) has played as a midfielder and forward for Sunderland this season. He has not scored or assisted a single goal in either role.
Diving deeper into the stats, we see that Sessegnon, 28, wins 0.4 aerial duels per match and averages 0.9 shots, 0.8 key passes, 1.1 dribbles, 0.1 crosses and 2.4 turnovers per outing. He has been dispossessed 32 times for a average of 3.6 per match.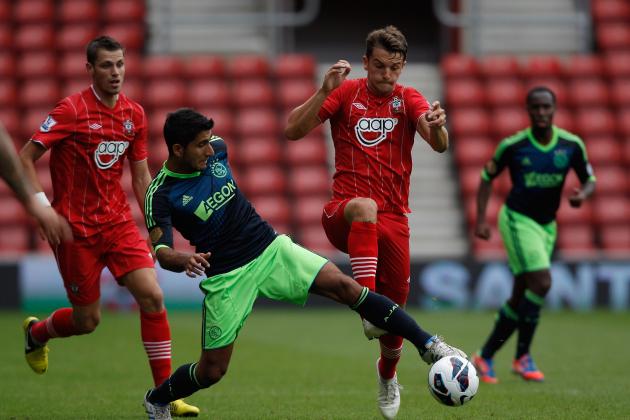 Harry Engels/Getty Images

Club: Southampton
Starts: 7
WhoScored.com rating: 6.19
Jay Rodriguez has scored once and assisted one goal for Southampton's high-scoring offense. His peripheral stats suggest his contribution hasn't been all that valuable.
Rodriguez, 23, averages 1.8 turnovers, 0.2 key passes, 1.9 shots and 0.1 crosses per match. He completes 75.2 percent of his passes.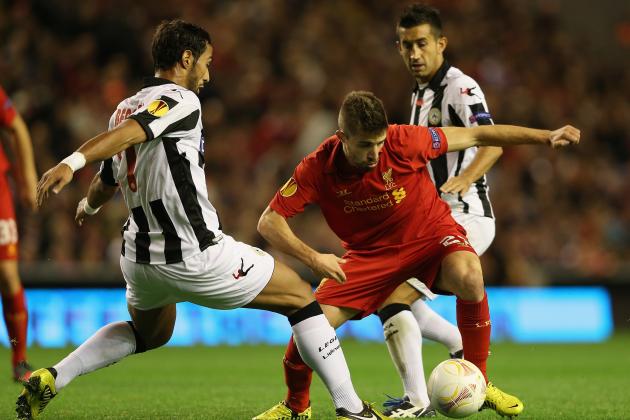 Clive Brunskill/Getty Images

Club: Liverpool
Starts: 5
WhoScored.com rating: 6.27
Newcastle's Papiss Demba Cissé rates lower at 6.24, but we think Fabio Borini has performed worse. Cissé has only scored once this season, but he impressed last season, both with the quantity (13, in half a season) and quality of his goals.
Borini, 21, signed with Liverpool for a reported €14 million in July (via Goal.com) but started only five matches before suffering a foot injury that should keep him out of action for three months (via Daily Mail).
Borini neither scored nor assisted a goal in those five matches, during which time he completed 76.7 percent of his passes. In Brendan Rodgers' possession-oriented system, that number ranks 19th (though, admittedly, Luis Suarez is 20th).
A more important stat is this: Borini was dispossessed 13 times in his five matches, an average of 2.6 times per outing.
Here are a few more: Through five matches, Borini is averaging 0.6 key passes, 0.4 dribbles, 0.2 aerial duels won and 0.2 crosses.