WWE Raw: 5 Talking Points from Monday Night's Show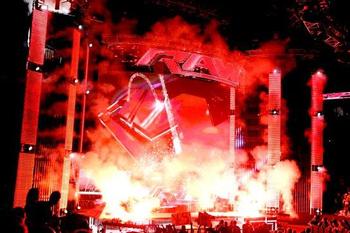 Photo courtesy of WWE.com
This week's episode of Monday Night Raw turned out to be a hugely important event.
In what was my first ever live WWE show, we were treated to some truly unexpected revelations which drastically alter the landscape of the upcoming Survivor Series pay-per-view.
Were such developments a response to criticisms of the recent team selections?
Who knows, but either way there will be huge ramifications, and in my mind they can be viewed as particularly positive steps.
With plenty to talk about, this week's article looks to focus on only the most salient points to emanate from Monday Night Raw in Birmingham, England.
Survivor Series Elimination Match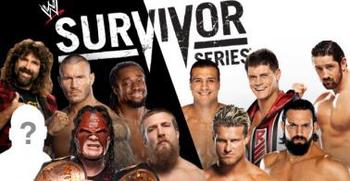 Photo courtesy of WWE.com
In a somewhat complicated turn of events, we witnessed widespread changes regarding both Team Punk and Team Foley which meant three of the original team members were removed from the match.
Firstly, The Miz quit Team Punk, citing poor leadership from his captain, and was later replaced by homecoming-hero Wade Barrett.
We were then informed that CM Punk and Ryback would also not feature, for reasons to be discussed later in the article. As a result of negotiations from Vickie Guerrero, it was announced that Punk's role will be filled by none other than Dolph Ziggler.
So where are we now?
For the time being, the card reads Team Ziggler (Ziggler, Barrett, Alberto Del Rio, Cody Rhodes and Damien Sandow) vs. Team Foley (Randy Orton, Kofi Kingston, Daniel Bryan, Kane and a mystery fifth man).
Naturally, a few notable points stand out here.
Why was The Miz really left out? Perhaps he will be named as the mystery fifth man on Team Foley, thus potentially stimulating a face turn?
If not, it would appear that WWE's most must-see superstar may not be involved in Survivor Series; something made all the more surprising by the fact that he is headlining much of the PPV's promotional material.
And if he is not the fifth man, then who will be?
We may be in for a surprise return from the likes of Christian, Mark Henry or, dare I say it, The Undertaker?
Regardless of who completes Team Foley, I think the amended selections are an improvement on the original lineups, and will make for a much more well-rounded card come the Nov. 18 PPV.
AJ/Cena Affair Continues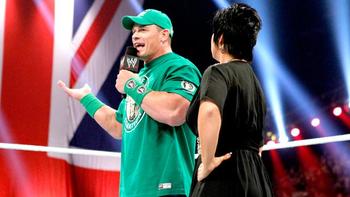 Photo courtesy of WWE.com
Having lost interest in this angle, I find myself once again won over by proceedings on Raw.
After the revealing of the obtained security footage, John Cena received something of a more favourable reaction than he may have anticipated.
The English crowd was unequivocally supportive of Cena's late night shenanigans, so much so that the leader of the Cenation couldn't help but break into an uncontrolled smile.
In my view, the WWE was hoping for a more negative response to this situation, but the angle rewarded Cena with arguably his most positive crowd response in recent memory.
This whole storyline seemed to be pointing towards a Cena vs. Ziggler rivalry, but further developments on Raw seem to have squashed that prospect as both men will now find themselves otherwise engaged come Survivor Series.
So will the angle persist or is this the end?
I expect AJ and Vickie to take centre stage in the coming weeks regarding this story, as both Cena and Ziggler now have somewhat bigger fish to fry.
I could be wrong, but I think the crowd response on Raw certainly threw the WWE a curveball with this storyline.
Brad Maddox Speaks
Photo courtesy of WWE.com
Continuing the trend of surprising revelations, we saw Brad Maddox offer an explanation regarding his involvement in the WWE title match at Hell in a Cell.
His words would suggest that Maddox is now set to join the WWE roster as a performer rather than a referee, and I personally think this is a great way to promote a new star.
It's original, it's rather unexpected and it gives us yet another storyline to consider heading into Survivor Series.
He now must defeat Ryback next week to secure a full-time contract, which on the face of it would seem wholly unrealistic.
But expect some foul play to be at large when these two face off, and I wouldn't at all be surprised to see Maddox somehow worm his way into earning a full-time contract with the WWE.
A nice turn of events by Creative, and a unique development that will be highly intriguing to monitor.
Ryback's Display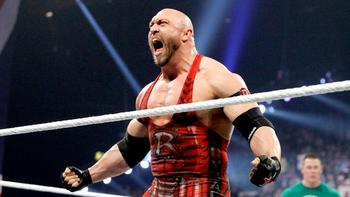 Photo courtesy of WWE.com
Having impressed in probably his longest WWE match yet at Hell in a Cell, Ryback unfortunately reverted to his old ways on Raw this week, essentially squashing his opponent in a very short period of time.
I personally clocked the length of Ryback's explosive showing at 62 seconds, after his colleagues had been going at it for around eight minutes beforehand.
Now I understand that this was to make Ryback look strong and once again unbeatable, but the fact that he fails to perform for longer than a few minutes each and every weeks begs the question, can Ryback cut it at the top level?
Having initially been sceptical, I'm now all for Ryback being a main event star, but if he continues to compete for mere minutes on a regular basis, his act may grow tired rather soon.
For the benefit of everyone I hope this was something of a one-off, and that we will soon see the Big Hungry in more enduring competition over the coming weeks and months.
WWE Title Match Announced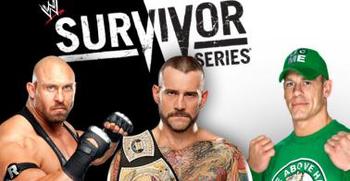 Photo courtesy of WWE.com
As alluded to earlier, Punk and Ryback were dropped from the elimination tag match at Survivor Series.
This was of course to accommodate a WWE Championship match, pitting John Cena against both men in a triple threat match at the PPV.
While the triple threat stipulation could have been predicted, the timing of the announcement could not.
This shocking twist gives the Survivor Series card more depth and substance, and of course opens up the intriguing possibility of Cena and Ryback facing off in some capacity.
While I expect Punk to extend his reign to at least 364 days, this match has great potential for future developments involving arguably the three top dogs in the company right now.
Kudos to the WWE for announcing a blockbuster match worthy of headlining a PPV or Survivor Series prestige, and alongside the elimination match, the event is now shaping up to be a great show.
Conclusion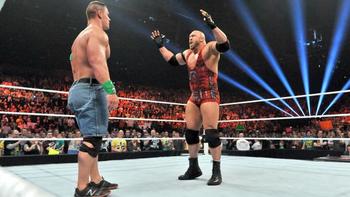 Photo courtesy of WWE.com
Typically, WWE World Tour shows tend not to bear too much significance on the long-term plans of on-screen developments.
This Monday's episode of Raw, however, was very much an exception.
There were drastic changes regarding the Survivor Series card, as well as important revelations regarding the AJ/Cena and Brad Maddox sub plots that are currently gaining prominence in WWE programming.
The show sets up both the upcoming PPV and the following episodes of Raw for what could be some highly entertaining and dramatic moments, thus making it very much an all-around success.
Comment below with your own thoughts on the show, as well as the issues raised in the article and any further points you wish to highlight.
Keep Reading