7 Fantasy Stars to Watch in Week 10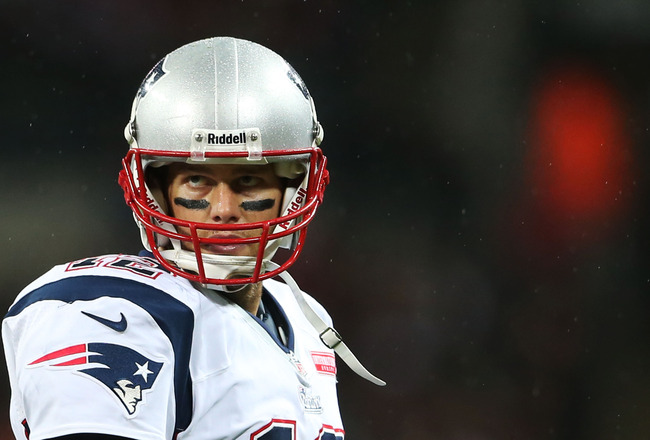 Scott Heavey/Getty Images
As the remains of Michael Vick are still being swept off the grounds at the SuperDome, Week 10 of the NFL season presents plenty of big decisions for you, the fantasy owner, to make for your teams as we move closer to the start of the playoffs.
Roster construction is of the utmost importance, though there are contributors who can always be found on the waiver wire.
Now is the time for your stars to shine brightest. Like the actual NFL, it is the superstars who are going to lead your team as far as they are going to go. You need them to be on the top of their game all season, or else you will find yourself well behind the eight ball.
Favorable matchups, past success in certain environments, how the opposition is playing at this particular moment are all factors that must be examined to make sure you have the right stars lined up to get you a big win.
In preparation for Week 10, and you are trying to figure out what to do, here are the superstars (one from each position) that we are expecting big fantasy games from.
Tom Brady, QB, New England Patriots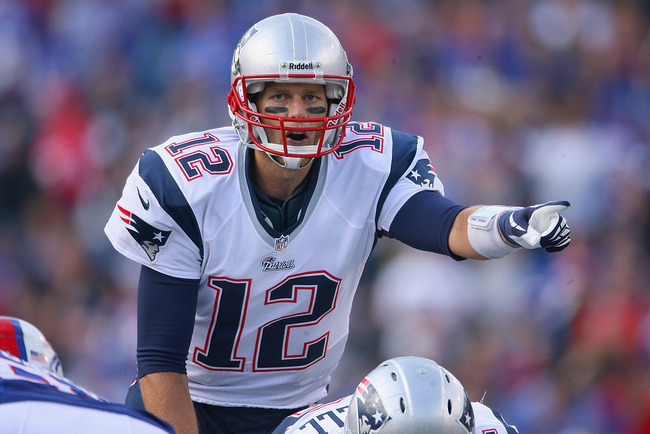 Rick Stewart/Getty Images
Week 10 Opponent: Buffalo Bills (3-5, 24th in NFL in Pass Defense. Allowing 31.0 PPG)
The last time the Patriots and Bills played was Week 4, when the Patriots put up 52 points and 580 yards of total offense.
Brady's contribution to that was fairly decent, if you like 340 yards passing and three touchdowns with no interceptions. He has not had a turnover since that Week 6 loss at Seattle, throwing for 563 yards and six touchdowns in the last two games.
The Bills have been able to hold just four of their eight opponents under 30 points. Three of those teams were Kansas City, Cleveland and Arizona, all three of which rank in the bottom eight of the league in points per game.
Another huge weekend is almost a guarantee, unless Bill Belichick decides to pull the dogs off early and the Patriots start running the ball.
Since the odds of that appear minuscule (that would require Belichick to show sympathy, which he doesn't have much of) don't be shocked to see another game of at least 330 passing yards and at least three touchdowns from Brady.
Ray Rice, RB, Baltimore Ravens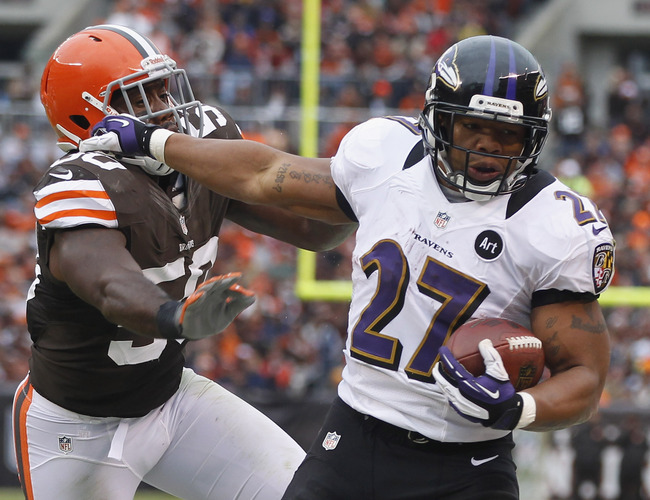 Matt Sullivan/Getty Images
Week 10 Opponent: Oakland Raiders (3-5, 21st in Rushing Yards Allowed, 28th in PPG Allowed)
After Tampa Bay running back Doug Martin torched the Raiders for 51 points (per ESPN Standard Scoring System), it makes perfect sense to go right back to the well expecting great results.
It also helps that the Raiders get to go up against Ray Rice, who is one of the best running backs in fantasy football. He is great out of the backfield and catching passes, so a big week certainly seems to be in the cards.
Now, before you go getting too cocky, it would be foolish to expect Rice to come close to matching anything that Martin did last week. That was a special performance that can't be predicted to happen again.
Yet there is no reason to look at Rice and think he won't come close to running for 100 yards, add another 40-50 in the passing game and score at least one touchdown. He is the top running back heading into Week 10, and it's not particularly close.
Reggie Wayne, WR, Indianapolis Colts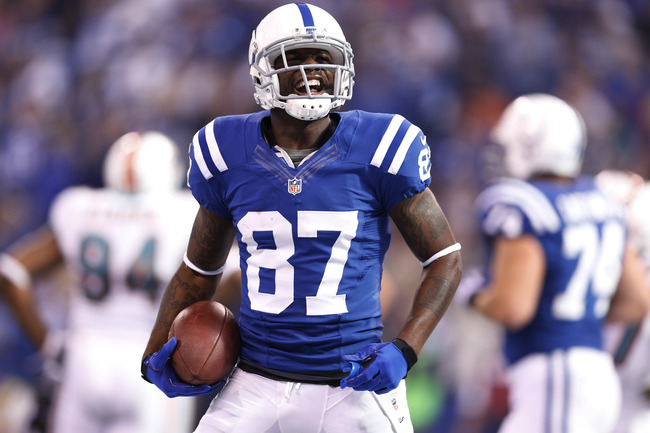 Joe Robbins/Getty Images
Week 10 Opponent: Jacksonville Jaguars (1-7, 25th in Pass Yards Allowed, 26th in PPG Allowed)
It doesn't matter who the quarterback is in Indianapolis, Reggie Wayne is going to produce huge fantasy numbers, regardless. He leads the league in receiving yards (835) and targets (101). He is second in receptions (61), plays of at least 20 yards (15).
The level of dominance Wayne has shown this season is incredible, especially considering that he is 33 years old and playing with a rookie quarterback, albeit a very good rookie quarterback.
A matchup against Jacksonville is music to fantasy owners' ears. In his first matchup against them this season, Wayne had eight receptions for 88 yards. He failed to get in the end zone, but he is a PPR monster and the yardage still makes him a valued asset.
Obviously, since I believe him to be the best receiver this week, look for Wayne to find the end zone at least once. This Colts team is playing good football, even if it is against bad teams. You can only play the teams on the schedule, and the team is taking care of business.
Rob Gronkowski, TE, New England Patriots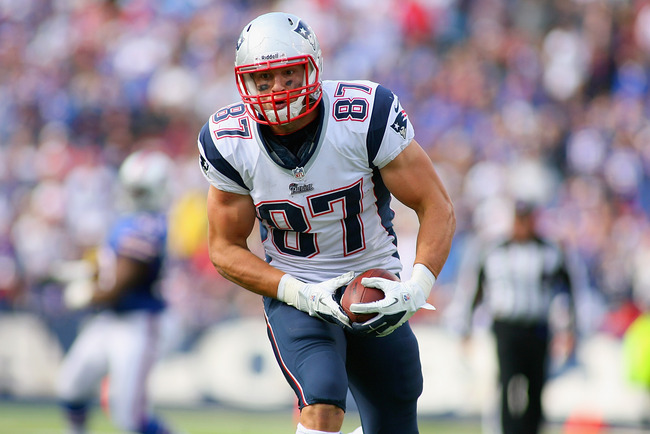 Rick Stewart/Getty Images
Week 10 Opponent: Buffalo Bills (3-5, 24th in Pass Yards Allowed, 31st in PPG Allowed)
Going back to the Bills-Patriots wagon because it is so easy to expect big fantasy things from New England's offense, Rob Gronkowski is a man on a mission after a slow start.
In his last two games, Gronk has 14 catches, 224 receiving yards and four touchdowns. In his first six games, he had just 456 receiving yards and three touchdowns.
Plus, if that's not enough of a sell job for you, bear in mind that Gronkowski had 104 receiving yards and a touchdown catch in his first game against the Bills this season. This is a matchup that looks unfair on so many levels, and fantasy owners will be reaping the sweet rewards.
The only thing that could make the day better for Gronkowski and fantasy owners is if he comes up with another celebration to rival his march from two weeks ago in England.
Pittsburgh Steelers Defense & Special Teams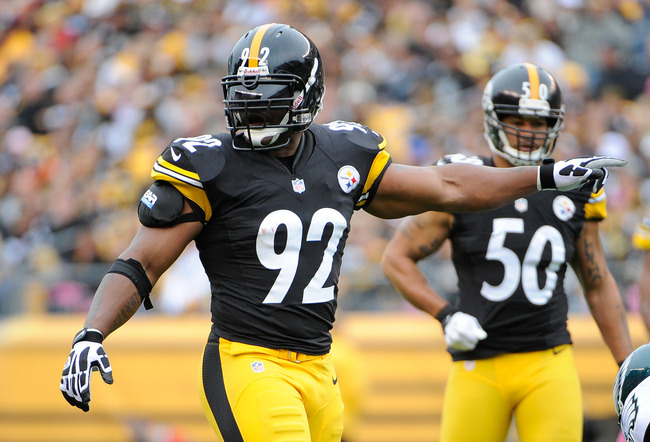 Joe Sargent/Getty Images
Week 10 Opponent: Kansas City Chiefs (1-7, 16th in Total Yards Per Game, 29th in PPG)
In a week filled with great matchups for strong defensive teams (San Francisco vs. St. Louis, Seattle vs. New York Jets), the Steelers stand out above the rest for two reasons.
The first reason to love the Steelers is simply the strength of their defense. They are first in the NFL in pass defense and seventh in run defense. The only offense the Chiefs have is on the ground, but the Steelers have not allowed a team to run for more than 100 yards on them since Oakland in Week 3.
The second reason is because the Chiefs are going to be starting either Brady Quinn or Matt Cassel at quarterback. According to Kansas City TWC Metro Sports reporter Nick Jacobs, Quinn will be evaluated today to see if he can be cleared for game action after suffering a concussion.
Brady Quinn will be evaluated tomorrow. He has not been cleared yet.

— Nick Jacobs (@Jacobs71) November 5, 2012
It doesn't matter either way, because the Steelers are going to eat whoever starts alive. They have struggled to get sacks this season, just 20 through eight games, nor do they force a lot of turnovers, but a matchup like this is catnip to a defense this great.
Sebastian Janikowski, K, Oakland Raiders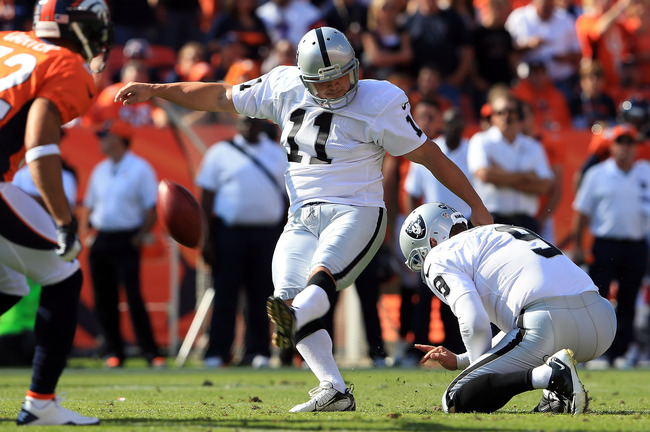 Doug Pensinger/Getty Images
Week 10 Opponent: Baltimore Ravens (6-2)
Kickers are the forgotten men in fantasy football, but the right one can be a valuable commodity. Janikowski is having a terrific season for an otherwise dreary Raiders team. He has made 19 of his 20 field-goal attempts, with the lone miss coming on an attempt over 50 yards.
The Raiders are going to struggle to find the end zone against the Ravens. I know the numbers don't support the Ravens being a strong defense anymore (they rank 22nd in pass defense and 28th in run defense) but do you really trust Carson Palmer to not throw two or three interceptions?
Whenever the Raiders drive the ball, they will need the running game to step up and make plays to get in the end zone. The Ravens are smart enough to plan for that, leaving Janikowski plenty of opportunities to kick until his leg falls off.
Brian Hartline, WR, Miami Dolphins (Flex Player)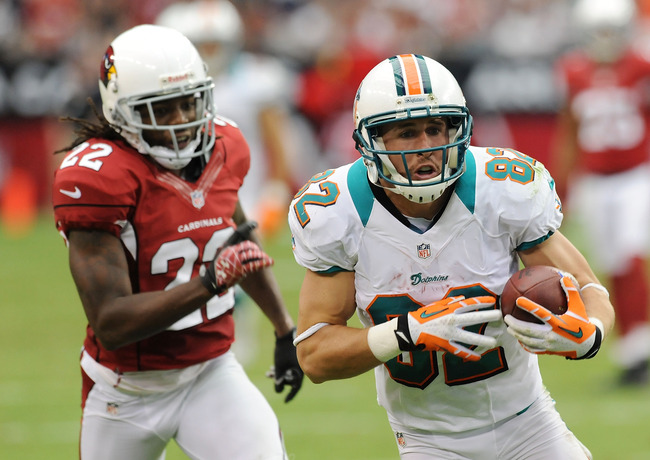 Norm Hall/Getty Images
Week 10 Opponent: Tennessee Titans (3-6, 27th in Pass Yards Per Game, 32nd in PPG Allowed)
Our final selection for the week is a player who really has emerged as one of the most consistent and valuable fantasy assets this season. Hartline entered 2012 with some promising numbers, catching 35 passes for 549 yards last year, but hardly anything that's worthy of fantasy consideration.
All that has changed with rookie quarterback Ryan Tannehill throwing him the ball. Hartline has caught 41 passes for 662 yards already this season. He only has one touchdown catch, though.
This week could be the game where he finds the end zone for the first time since Week 4 against Arizona. The Titans have struggled on defense all season. They allow the most points per game in the NFL, and their secondary has been atrocious.
Hartline could be in line for his best fantasy week since that game against the Cardinals. At the very least, he should come close to 100 yards and a touchdown.
Keep Reading