The 12 Most Overvalued and Undervalued MLB Free Agents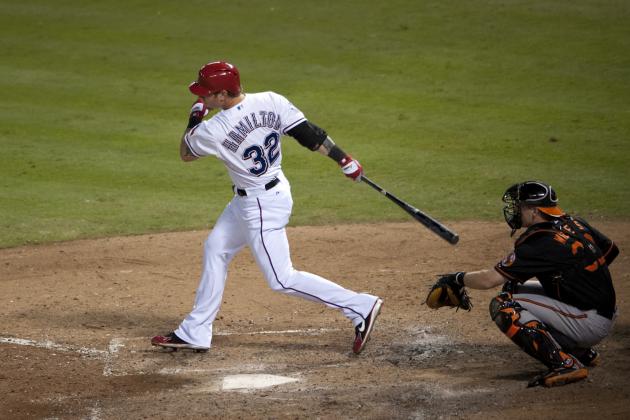 Cooper Neill/Getty Images

On paper, the free agent class of 2013 for Major League Baseball would really not be considered by most experts as a bumper crop.
With Josh Hamilton and Zach Greinke leading most general manager's shopping lists this off-season, we are going to see some big overpays of players to fill the needs of teams that want to stay on top or push to get into a position to claim one of the extra wild card spots.
While 2013 will be the second season that baseball has expanded the number of teams making the playoffs from eight to 10, the decision to actually expand the playoffs came to close to spring training to really figure into the plans of most general managers.
Will we see the general managers of teams that are on the verge of contending get the extra money to spend to make a run? How much harder will teams try and keep those players that have dollar signs dancing in their heads to try and stay at a top level?
Those are the big questions as we head towards the holiday season and the winter meetings now that we are officially into free agency.
Defining whether a player is overvalued or undervalued does not mean a player is overrated or underrated, it means we expect the player to sign for a deal that is either too big or too long in length, or take a discount or shorter deal to try and win.
Teams should finally start to take heed of such classic overspending teams such as the Boston Red Sox, Los Angeles Angels and Miami Marlins.
The Red Sox splashed the cash like a teenage girl with her father's American Express card at Abercrombie and Fitch a few years ago by signing Carl Crawford to a ridiculous contract, only to see him play about one full season and be shipped off to the Los Angeles Dodgers.
The Angels signed pitcher and hometown guy C.J. Wilson to a long-term big-money contract that did not pan out this past season and gave the bank vault to Albert Pujols.
Miami tried to buy a trip to the playoffs in their first year in their new home downtown and that experiment was done before July ended.
Greinke and Hamilton could really be blue chip signings that could give their 2013 teams a serious run at a pennant, or a Red Bull-driven headache. It all depends on how high the bidding for their services gets to be and if that leaves them with any realistic way to fulfill their new contracts.
Here is a look at 12 free agents that could be a bargain or a bust.
*All statistics via Baseball-Reference.
Begin Slideshow

»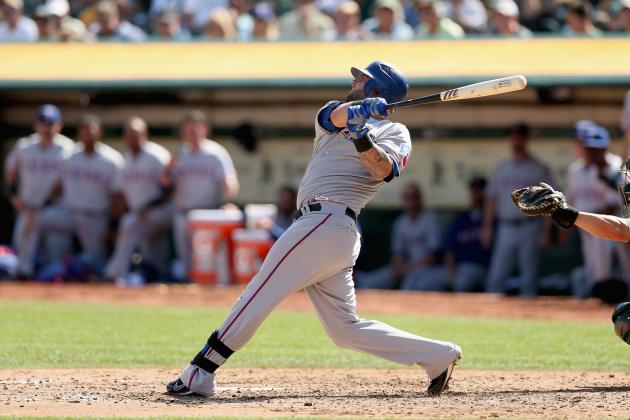 Ezra Shaw/Getty Images

Undervalued
The 32-year-old catcher first baseman became a free agent when the Texas Rangers declined his option for 2013.
The big red flag for Napoli was the .93-point drop in his batting average from 2011 to 2012. Despite seeing that number go from .320 to .227, he still hit 24 home runs last year playing in 108 games.
Yes, he strikes out too much, and yes, anyone that hits over 20 homers in a season should be driving in more than 56 runs, but he can catch, play first and be a designated hitter. He is still relatively young and could fill the role of a Victor Martinez in the right lineup.
If not an everyday catcher, Napoli fits right into that role of missing puzzle piece that some American League team can use to make the playoffs.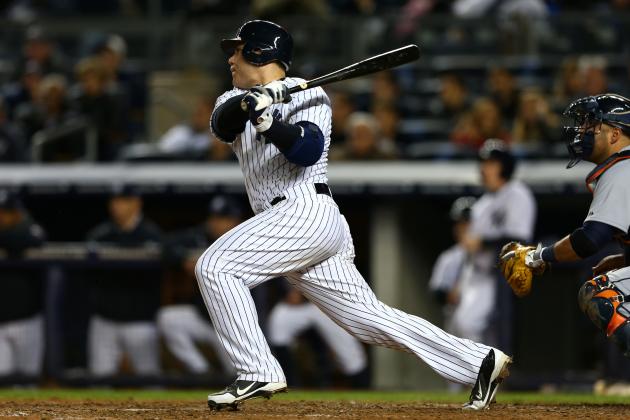 Elsa/Getty Images

Overvalued
At 30 next year, the big question is how much do the New York Yankees fork over, and for how long do they do it, to keep their catcher happy in the Bronx.
He is a three-time all-star that made over seven million in 2012 to hit .211. His OPS+ numbers—his on-base percentage plus his slugging percentage added together and divided by the league average—has been below 100 the last four years. 100 is an average hitter and his OPS+ was 92 last year.
Any team that hands him more than what he made this year is silly. He has yet really to play anyplace else in the field besides catcher and has not even had a 100-hit season since 2009.
He likes New York and wants to stay, but anything over two years and 16 million is a serious reach.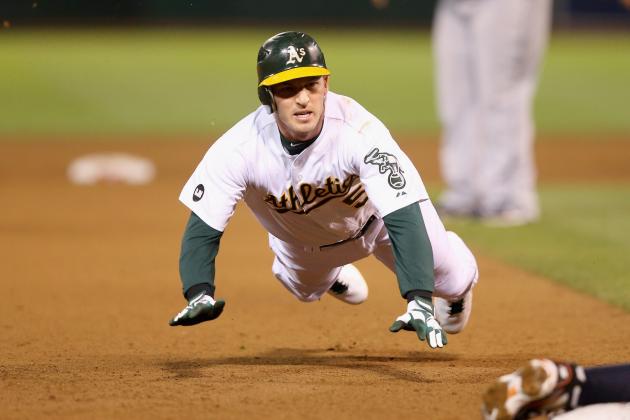 Ezra Shaw/Getty Images

Overvalued
Despite missing large chunks of the last two seasons with injuries, Stephen Drew is about to get a big payday.
The only really good starting shortstop hitting the open market and a client of hard-bargaining agent Scott Boras, there will be no shortage of suitors for Drew if the frugal Oakland Athletics decide to let him walk.
Because the position is so weak this year, Boras will do what he is best known for and drive the price of his client way up. A threat to be double-digits in both triples and home runs, Drew is a decent offensive player when healthy, that also has an above-average glove.
The operative words for general managers besides Scott Boras is "when he is healthy." The winning general manager is going to have to keep that in mind when recruiting Drew if the A's do not pick up his $10 million option.
A potential bargain at three years for $35-40 million, he is more likely to bust with his injury history, making him overvalued for actual play.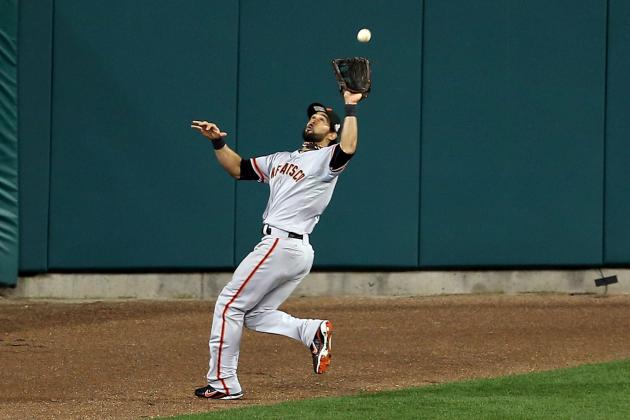 Christian Petersen/Getty Images

Overvalued
The San Francisco Giants declined the option for their catalyst leadoff hitter, ensuring the 31-year-old center fielder will get either a sizeable payday to remain with the Giants or move on elsewhere.
San Francisco seems like a really good fit for the 2012 National League triples leader. The combination of Pagan and Marco Scutaro in the lineup was a big part of why the Giants won the World Series, and now he will see a much heftier payday than he would of if the Giants had crashed out earlier.
Pagan scored a career-high 95 runs for the Giants this year, but only hit .188 in the postseason and just .125 in the World Series.
Yet there is a mutual interest between Pagan and the Giants and certainly an interest from other teams if they cannot come to terms.
Historically, he has yet to produce anything like he did this year in San Francisco. The winning team will pay the premium betting he can.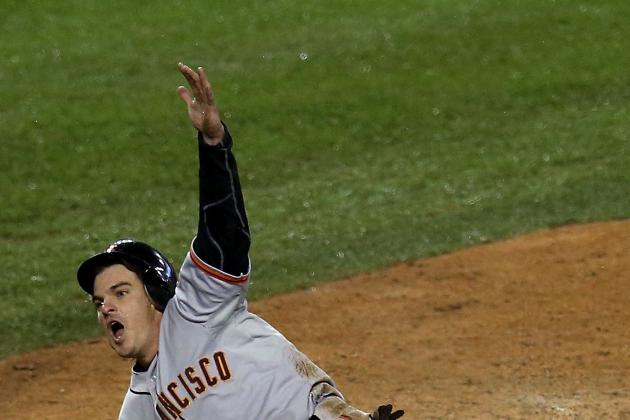 Jonathan Daniel/Getty Images

Undervalued
Ryan Theriot is the very definition of a role player.
With two consecutive World Series rings with the St. Louis Cardinals and San Francisco Giants, he has become a guy that can play either second base or short, and eat at-bats and have a steady glove.
Is he going to carry a team to a championship? Of course not.
Can he be that vital 24th or 25th piece of a championship puzzle? Most definitely.
With a salary of just over $1 million in 2012, he can be a veteran presence on a young ball club and can provide that extra something needed to win.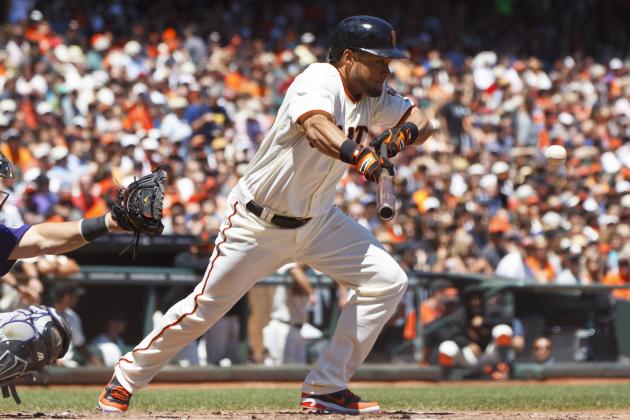 Jason O. Watson/Getty Images

Undervalued
After Melky Cabrera's 50-game suspension for PED's this season, the solid hitting outfielder played himself right out of a big payday, and into a contract where he will be cheap and have something big to prove.
Cabrera's improvement at the plate came at a high cost as he never had an OPS+ over 100 before his breakout season in Kansas City in 2011.
Whether he learned some plate discipline to go with his enhancement remains to be seen, but he will spend 2013 playing to restore his credibility and could be a very cheap good player for the team that takes a short-term chance.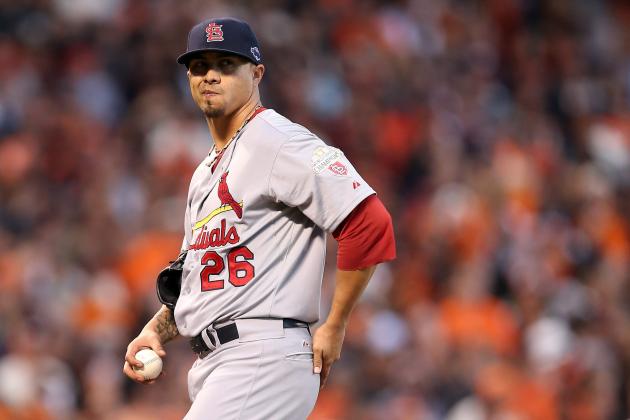 Christian Petersen/Getty Images

Overvalued
Another Scott Boras client on the verge of another big payday, Lohse turned 34 at the start of the playoffs and has over 1,900 innings on his arm.
With a very impressive 30-11 record for the St. Louis Cardinals the last two years, Lohse will be very deserving of a raise on top of the $11,875,000 he made this year.
Whether he stays in St. Louis or moves on, the big question for any pitcher in his mid-30s is how long do you sign him for?
A two or three year deal is going to be just fine, but if he signs another four year deal like he did before 2009, then you get into overvalued territory.
Chances are that he stays.
His ERA+ went up from 109 to 134 last year. His strikeouts-per-9 was over six last year and his so/bb ratio climbed to 3.76 from 2.64 in 2011. All very good signs that a pitcher is not aging too fast, but the length of his deal is key.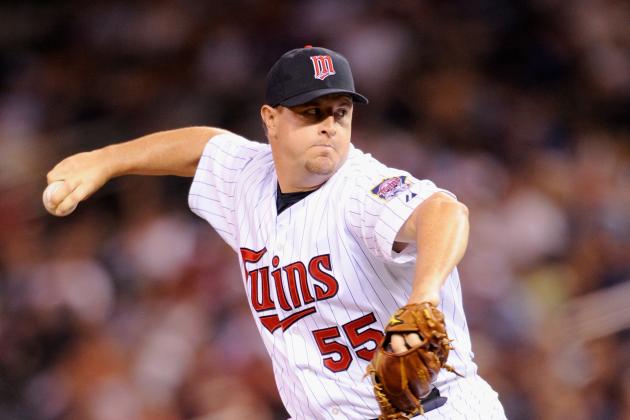 Hannah Foslien/Getty Images

Undervalued
Before an injury cut his season short in June, Capps had reestablished himself as the closer of the Minnesota Twins, and there was little doubt they would pick up his $6 million option for 2013.
The notoriously cheap Twins have yet to do that and the 29-year-old closer/set-up man could get at least that, if not more, on the open market.
A closer for a number of small market teams, Capps has cut down on the walks and could be a possible contender to replace Jose Valverde in Detroit if the Tigers feel comfortable with him.
What basically comes down to taking a flier on him, some lucky team could score him for cheap and get a guy that can save 35-40 games and keep them in a playoff race.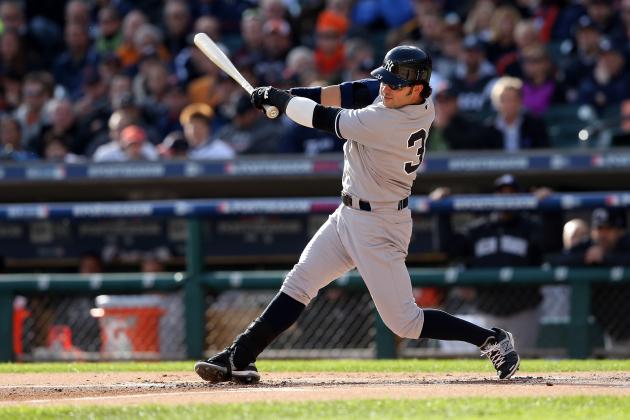 Leon Halip/Getty Images

Undervalued
A two-time all-star, Nick Swisher has been one off the most consistent players the New York Yankees have had during his four seasons there.
A right fielder, Swisher has never failed to hit less than 20 home runs in any full season his entire career, and has never played less than 137 games since becoming a full time player with Oakland in 2005.
He is an above-average guy at the plate in his time with the Yankees, never having an OPS+ of 120 and hr drove in 93 runs this year.
Only making $7 million this year, Swisher will demand a pretty hefty raise no matter where he goes, but if you look at the fact he actually is pretty productive at the plate and a very good clubhouse leader, he will be an asset wherever he goes, if he chooses to leave New York at all.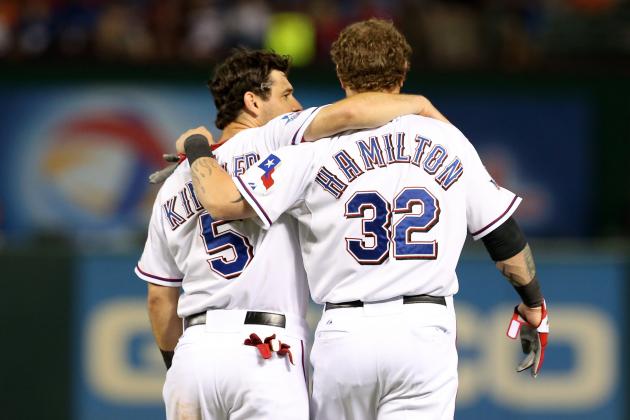 Ronald Martinez/Getty Images

Overvalued
The love affair appears to be over between Hamilton and the Texas Rangers.
Despite finishing second in the AL in home runs and RBI's, he was roundly booed during the lone playoff game the Rangers played in this year, after getting special ginger ale-showers during clinching celebrations the previous two seasons.
Hamilton is the prize of this year's free agent crop and will draw the biggest money out there of everyone, it just has all the signs of not being with Nolan Ryan's Rangers, and that is the biggest red flag of them all.
Hamilton's personal demons are well documented, but he will sign a contract and move to a new city that will place an even greater demand for his success than he faced being in the Dallas-Fort Worth area.
By signing a new deal, he will become the instant face of the franchise and have to deal with all the pressure of trying to get his new team to the promise land.
How much of his potential overvalue will come with how long the winning team signs him for. A four or five year deal that will pay him north of $20-23 million per year is not THAT much of an over reach.
If he takes an Albert Pujols type of deal that sees him tied up well into his late-30's or early-40's, then he immediately puts himself into a position of having a contract he could never live up to.
Doug Pensinger/Getty Images

Undervalued
While he has not shown the material to be the ace of a staff in his three full seasons with the Marlins and Detroit Tigers, he certainly has shown suitors he could be a very solid No. 2 or No. 3 guy on a deep staff.
Sanchez had a very, very good ERA of 1.77 in his three playoff starts this year, just allowing four earned runs in 20.1 innings. Unfortunately for Sanchez, he received very little run support and only posted a 1-2 record.
Only 29 when 2013 starts, and never having more than 196 innings on his arm in the regular season, the team that wins his services will have a dependable guy that can pitch well into ball games and throw strikes.
He could really benefit by staying at pitching-friendly Comerica Park in Detroit.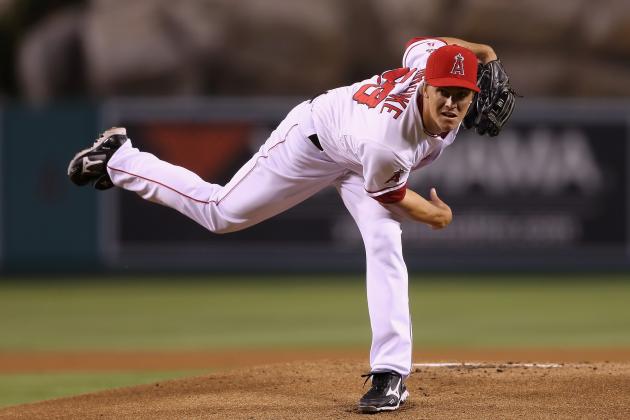 Jeff Gross/Getty Images

Overvalued
Coming off a deal that saw him make just under $10 million a season, Greinke is about to really cash in.
Three times a 15-plus game winner since 2009, the reason why Greinke is probably an overvalue, is largely because he is the only real ace out there to be signed.
Zack has battled anxiety issues and wherever he goes, he will absolutely need to be fully comfortable with himself and the situation before he goes.
After winning the 2009 AL Cy Young Award with Kansas City, posting an eye-dropping 2.16 ERA, Greinke has yet to really even come close to matching that number.
If you look at his ERA+—Earned Run Average divided by the league average and adjusted for ballpark—he comes out slightly better than an average pitcher the last three years at 100, 103 and 114.
He will get paid ace money, but his numbers are closer to a very strong No. 2 starter instead.