The 25 Hottest Movie Athlete Girlfriends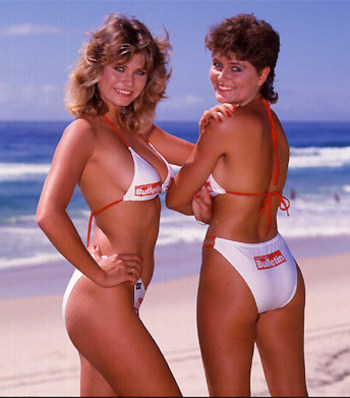 We have all wanted to know this for a while, who are the top 25 hottest movie athlete girlfriends ever.
The rules are simple. The girlfriend can be from any movie good or bad, and all sports will be considered. Yes, even 80's sports count in this list.
So, without further ado, enjoy the list and since I have seen every sports movie, and I am the definitive voice on female hotness, this list is non-debatable.
No. 25—Maria (D2: The Mighty Ducks)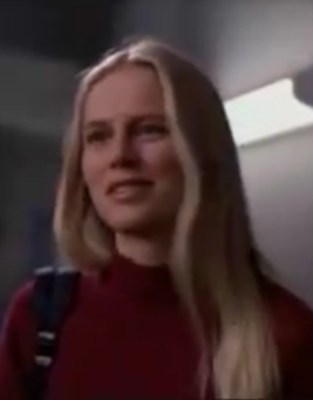 Yes, she is on Iceland's team, but she proves that Iceland not only produces bad-ass hockey dudes but hot blonde hockey eye candy.
No. 24—Dr. Lewicki (Days Of Thunder)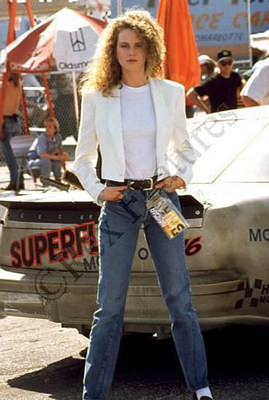 In her later years, Dr. Lewicki probably dropped off (much like Nicole Kidman), but you cannot honestly say you did not want to be Cole Trickle, driving your race car up and down her chest.
No. 23-Chris Cahill (Personal Best)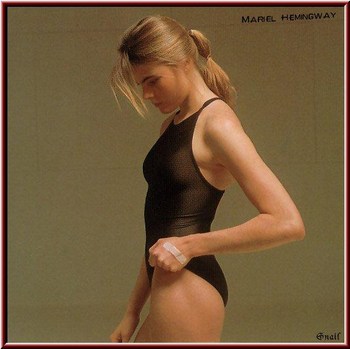 Only two words are need for this pick: Lesbian gymnast.
No. 22—Lucy Draper (Necessary Roughness)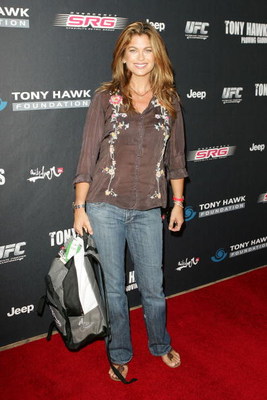 She was down with the older men, i.e. more experienced and willing to try new things.
No. 21—Lori (Ski School)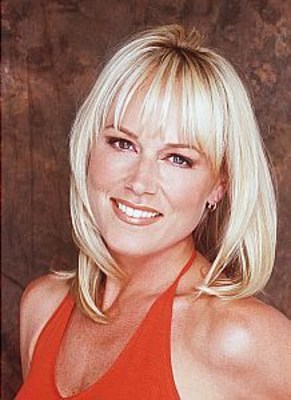 She is down with videotaping.
No. 20—Bob Hinson (A League of Their Own)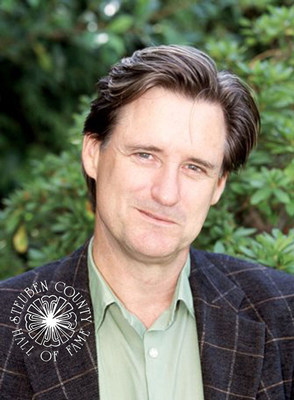 This dude dated a woman baseball player, who was a catcher.
No. 20—Hiroko (Mr. Baseball)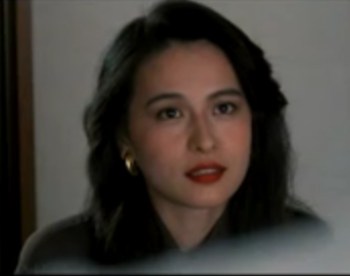 How was the mustache ride?
No. 18—Cassidy (The Wrestler)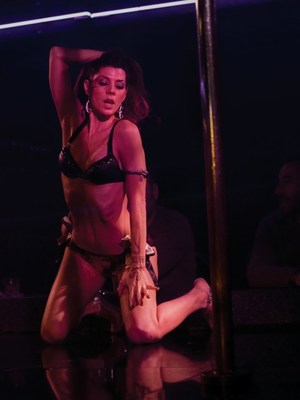 No. 17—Dr. Griswold (Tin Cup)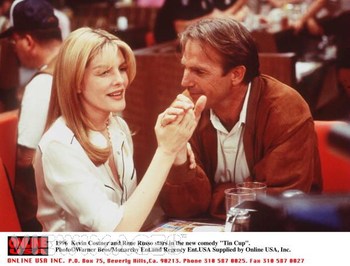 She made trailer-loving a beautiful thing.
No. 16—Samantha (Sideout)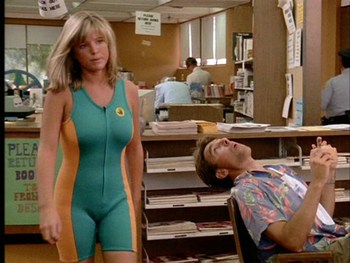 Who does not love a woman who wears tight bathing suits year-round?
No. 15-Mary Marckx (Without Limits)
I would not mind seeing her run in slow motion everyday.
No. 14—Claudia (Kingpin)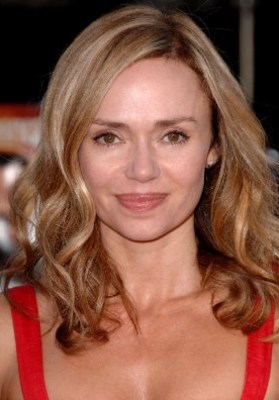 She is good at blowing balls.
No. 13—Jane Aubrey (For Love of the Game)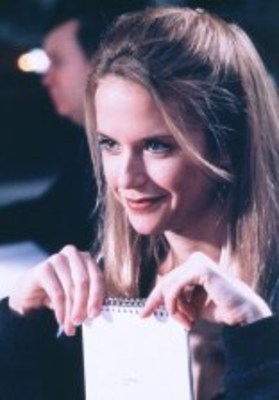 Putting her on the list was a dying friend's request.
No. 12—Bryce Kellogg (Aspen Extreme)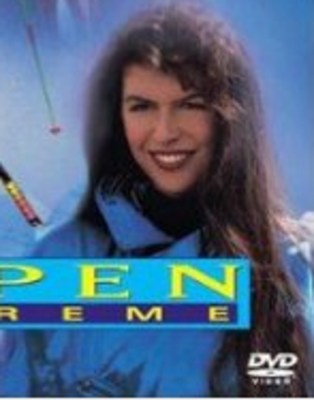 A rich, hot woman who loves to swim around naked.
No. 11—Lena (The Longest Yard)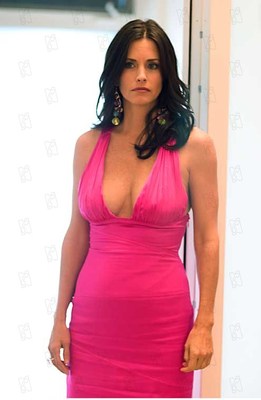 She was a rich bitch, but she was also really hot.
No. 10—Janet Cantrell (Invincible)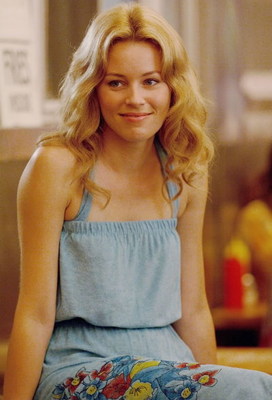 She is hot, and she can get you free beer.
No. 9—Adele Invergordon (The Legend of Bagger Vance)
She was progressive for the 20's. I got nothing.
No. 8—Suzanne Dorn (Major League)
She is why guys love red cocktail dresses.
No. 7—Camille Shafer (The Program)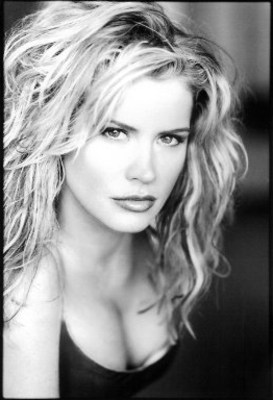 No. 6—Kimberly Mullen (Ladybugs)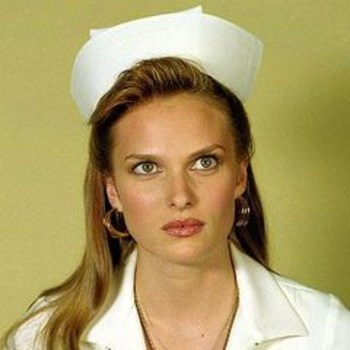 I would dress up like a girl to see her naked.
No. 5—Ali Mills (Karate Kid)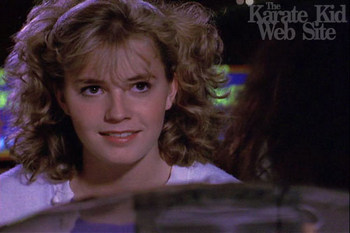 Even Mr. Miyagi tried to tap that.
No. 4—Maria (Friday Night Lights)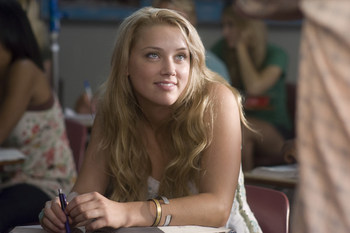 She is not a cheerleader, but she has a cheerleader's body.
#3-Lala Bonilla (He Got Game)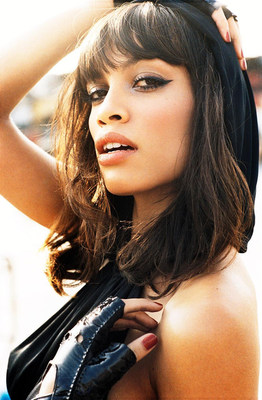 Some people remember the twins from Tech, but everyone remembers Lala and the Ferris Wheel.
#2-Christian Hollings (Rad)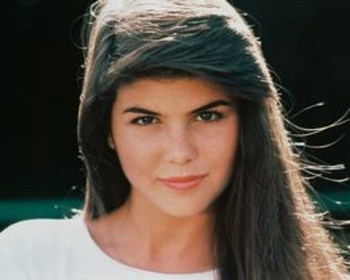 She rides it so many different ways.
#1-Darcy Sears (Varsity Blues)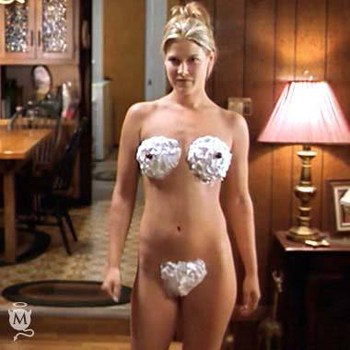 Darcy Sears is the winner for inspiring thousands of real girlfriends everywhere to try the whip cream bikini.
Keep Reading