3 Reasons the Seattle Mariners Must Sign B.J. Upton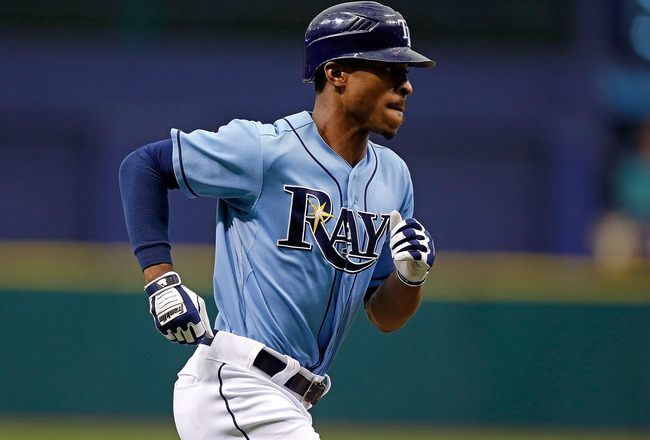 J. Meric/Getty Images
With the 2012 season in the books, MLB teams may now officially begin signing free agents. Free agency is often more exciting than the season itself, depending where your loyalties are.
The Seattle Mariners took little time to make their first offseason moves, bringing back pitchers Hisashi Iwakuma and Oliver Pérez.
Iwakuma, a 31-year-old rookie last season, proved to be very reliable and versatile last season. In 30 appearances (16 starts), Iwakuma compiled a record of 9-5 with a 3.16 ERA, adding two saves to his stat line.
He only seemed to improve with each start, and by the end of the season had solidified himself in the rotation. On Friday, Seattle signed Iwakuma to a two-year, $14 million contract.
Lefty Oliver Pérez rejuvenated his career last year, pitching in the majors for the first time since 2010.
Pérez appeared in 33 games out of the bullpen for the Mariners, going 1-3 with a 2.12 ERA, proving to be one of Seattle's best and most consistent relievers. Also 31, Pérez agreed to stay in Seattle for another season to the tune of $1.5 million plus up to $600,000 in performance bonuses.
Now that the M's have partially shored up their pitching staff, here's why they should pursue outfielder B.J. Upton.
The Money Is Available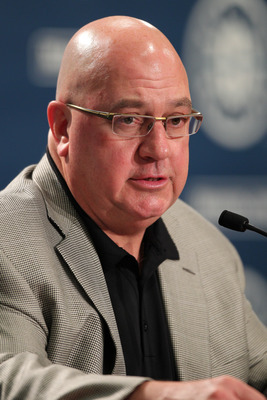 Otto Greule Jr/Getty Images
According to Geoff Baker of the Seattle Times, the Mariners currently are about $16 million below their $85 million 2012 Opening Day salary. This leads me to believe that general manager Jack Zduriencik is willing to go to the $85 million point and beyond.
"I anticipate it will be more than that," said Zduriencik.
ESPN.com's Jerry Crasnick reports that according to a survey taken by MLB executives, Upton should receive a contract anywhere from three to five years, worth between $27 million and $70 million. For the Mariners, any of those contracts would be possible.
A three-year deal worth $27 million would average out to $9 million a year, still leaving $5 million until 2012's payroll is reached. At five years, $70 million (roughly $14 million per year), Seattle would still have enough money to sign other free agents this offseason.
Unique Combination of Speed and Power
Charles Sonnenblick/Getty Images
What sets B.J. Upton apart from other free-agent outfielders is his rare combination of speed and power. Upton has stolen at least 22 bases every year since 2007, swiping a career-high 44 in 2008.
To go along with the steals, Upton has hit 20 or more home runs three times. His highest total, 28, came in 2012.
He would provide the power and run production the Mariners lineup has been lacking for the past three seasons, each of which they've had the worst offense in baseball.
While he's never driven in more than 82 runs in a season, he's spent the majority of his career at the top of the order. He would probably hit second or third for the M's, providing more opportunities to drive in runs.
His speed and fielding ability would combine well with Michael Saunders and Franklin Gutierrez, making them one of the most speedy and athletic outfields in all of baseball.
Now Is the Time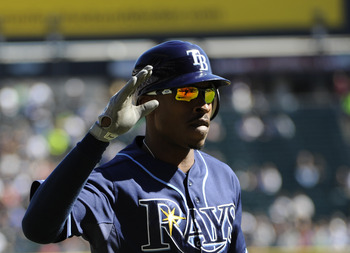 David Banks/Getty Images
At 28 years old, Upton is hitting his prime and will continue to improve and produce at a high level for several years. This is the perfect time to sign him.
In each of the past three seasons, Upton has improved his total hits, home runs, batting average and slugging, and those trends are likely to continue well into the future.
Keep Reading

Seattle Mariners: Like this team?