MLB 2013: What Each Team Really Needs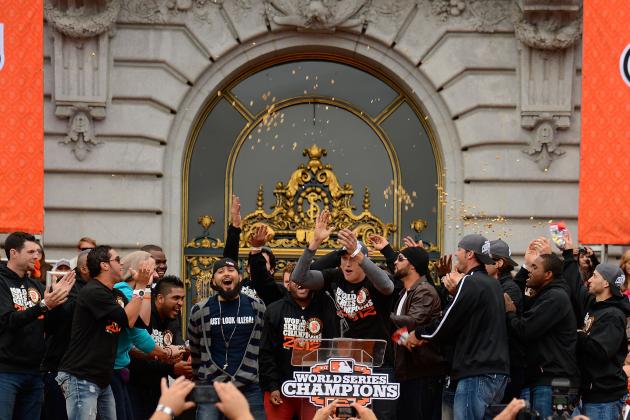 Thearon W. Henderson/Getty Images

Now that the 2012 MLB season has ended, a lot of writers offer their opinions about how teams fared and what they need to do to change for 2013. The overwhelming majority of articles are serious in nature and offer valid and interesting opinions about players and teams.
This one isn't.
Here's a more cynical, sarcastic, humorous, irrelevant...whatever article about what each MLB team really needs.
Begin Slideshow

»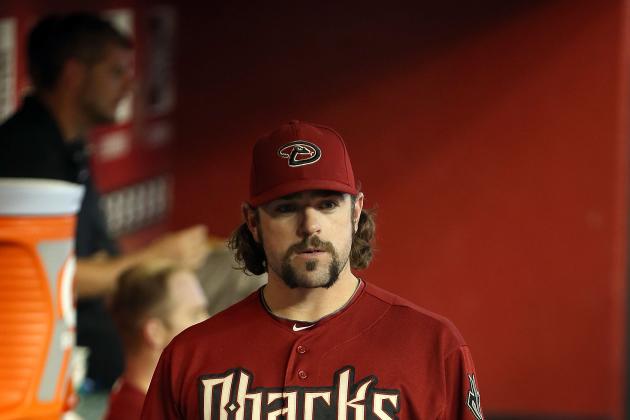 Christian Petersen/Getty Images

Would Greinke help Arizona's rotation? Absolutely. Would getting Justin Upton resigned to a multi-year extension be beneficial to the club? Certainly.
But let's start simple...change the jersey.
What's wrong with having "Diamondbacks" on a uniform? D-backs sounds too much like D-bags, and for that, I can't take them seriously when I watch them.
Wade Miley had a very good rookie season, Aaron Hill had a great season and Kirk Gibson is doing a decent job at the helm. But when your uniform causes people to snicker when you jog onto the field, not good.
Scott Cunningham/Getty Images
Next?
Tom Glavine, John Smoltz, Greg Maddux, Bobby Cox. And now, Chipper Jones.
When any of these name are spoken, the first thing any baseball fan thinks is "Atlanta Braves." These names take you back to the mid 1990s, when the Braves were THE team in the National League.
All of these figures are gone. Atlanta needs someone to fill the role of "Face of the Franchise." Who is it going to be? Heyward? Kimbrel?
In the last two decades, the Braves can say that they had arguably one of the greatest starting rotations in baseball, one of the greatest managers in history and one of the best third baseman/switch-hitter the game has seen. Now, everyone from the glory years of the franchise is gone. Atlanta may need to find an identity before they find anything else.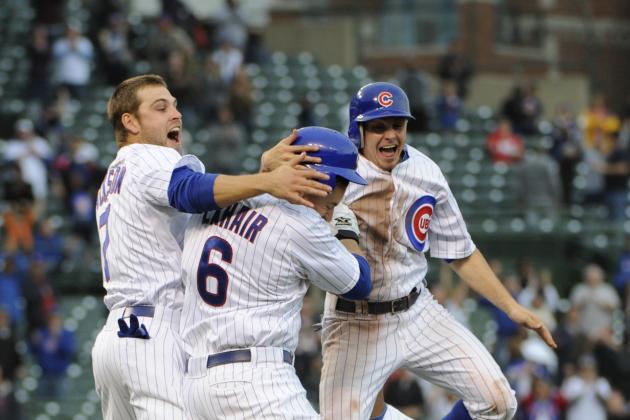 David Banks/Getty Images
That's gonna hurt
With the Astros gone, the 101-loss Chicago Cubs have now become the team to beat (up) in the NL Central. In a division that had two playoff teams, three teams over .500 and a fourth that was so very close, I think that it's safe to say that 2013 won't be kind to the Cubs. It's gonna hurt. Stock up on pain medication now.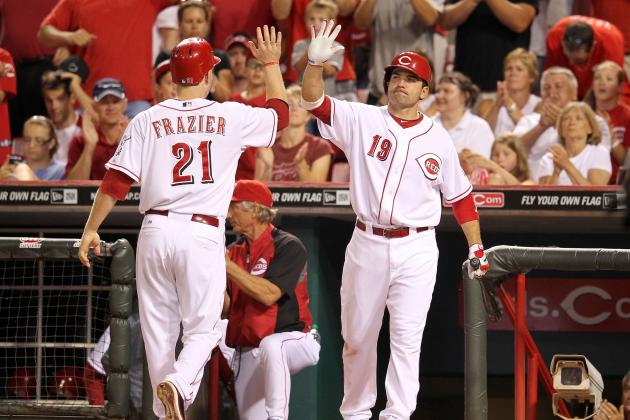 Andy Lyons/Getty Images
Who's on First?
The Reds need to develop a plan to have both Frazier and Votto play first base in 2013. Defensively, Frazier is a better 1B than a 3B, and Votto has played all but six career games at 1B. Both are first basemen, so unless they redesign their field, both can't play there at once.
Frazier showed in 2012 that he's an everyday player. And yes, Votto was injured, but you can't leave $9 million-plus sitting on your bench.
The best chance that Frazier has to be the starting 1B in Cincy is to have Votto deported.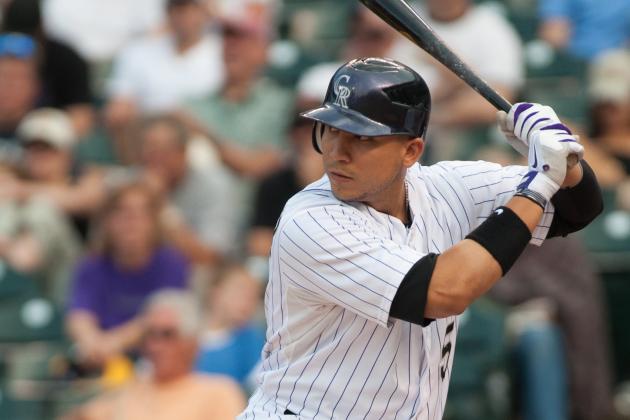 Dustin Bradford/Getty Images

Honestly, the Rockies play in the NL West, and I live in Canada, so there's little coverage of the team. Up here, when people hear "Colorado Rockies," they think of the team that became the New Jersey Devils.
But when you think about it...the NHL Rockies moved to New Jersey, eventually became a playoff contender and have won their division nine times and three Stanley Cups since the move.
Also, the Nordiques moved to Denver, became the Avalanche and won three Cups as well, including one in their first season in the mountains.
That's it! The Rockies need to move to New Jersey. Have another team move to Colorado in a couple of years and that one will win a World Series.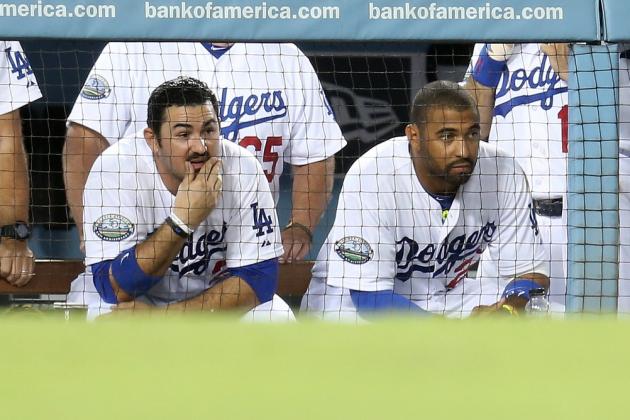 Stephen Dunn/Getty Images
Ever wonder what $32 million looks like?
With a payroll that's pushing $200 million, the Dodgers have become baseball's biggest spenders. However, it didn't work in 2012. LA needs to spend more. Because, hey, if you can pay Juan Uribe over $8 million to play 66 games (and yes, he's under contract for that much more in 2013), then clearly, you've got cash to blow.
Besides, your hated rivals just won their second World Series in three years. Magic needs to start writing checks.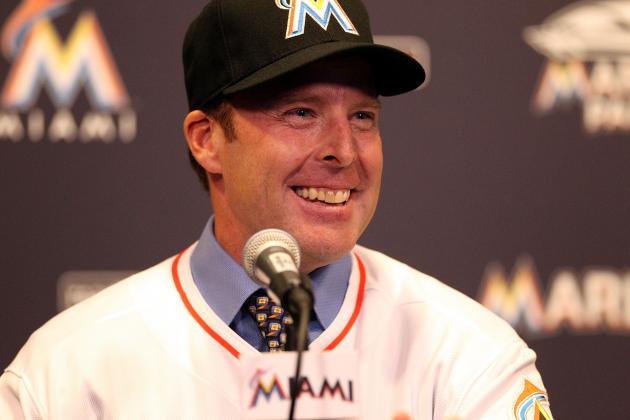 Marc Serota/Getty Images
Mike Redmond's last ever smile
End of 2011 season. Notes from end of season Florida Marlins meetings.
So here's what we're gonna do...
1. We're changing our name to Miami because everyone love alliterations, and "Florida Marlins" flows too nicely.
2. We'll move into a stadium that has aquariums built into the walls and a giant whatchamacallit fishy thing in the outfield when a home run gets hit.
3. We're changing our colours to something so unique; it'll make the Astros' burnt orange disasters of the 80s look like masterpieces.
4. We'll tell Mike Stanton to change his name. Stanton's too boring. How 'bout something ethnic?
5. Hire Ozzie Guillen. He's lovable, right?
One last thing...if things start getting bad, get rid of Hanley. LA's got cash, right?
Any questions?
Yeah...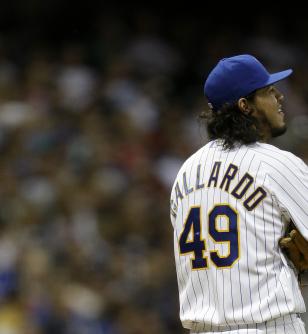 Mike McGinnis/Getty Images

When your top three HR hitters have 98 between them, you have three guys in the top 10 in steals and six regulars with an OPS of over .750 but still miss the playoffs, what does that say?
It says you have no pitching.
It's funny...you go to the team's official website, and Gallardo is the only Brewers pitcher who qualifies for the ERA title. Only one pitcher threw more than 150 innings in 2012. And with Shaun Marcum already opting for free agency, the Brewers are in desperate need of pitching.
Someone call Jamie Moyer.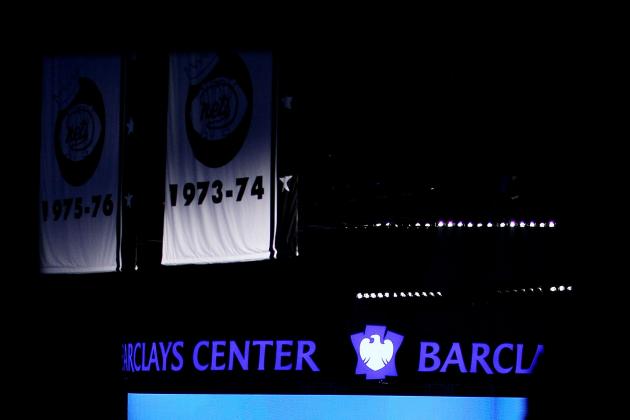 Alex Trautwig/Getty Images
Future home of the Brooklyn Mets
Why not...
The Nets are there, the Islanders are moving there and Brooklyn probably wants a baseball team (wouldn't it be fun to have the Brooklyn Nets and Brooklyn Mets? Get Tebow's team too! Brooklyn Jets!)
Moving into a small arena would instantly solve that "home-run shortage" problem that Citi Field had.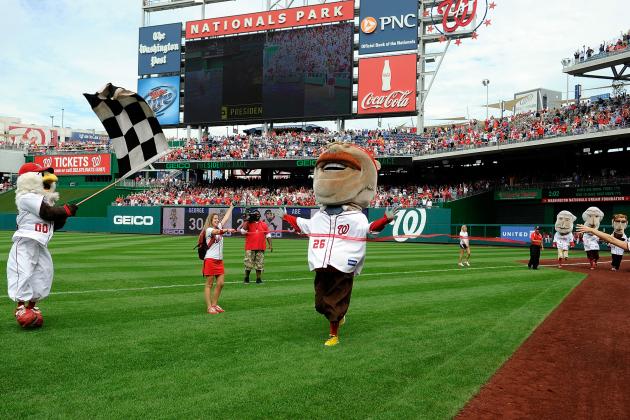 Greg Fiume/Getty Images
The highlight of the Phillies season
Seriously...
Teddy Roosevelt won his first-ever race this year at a Phillies-Nats game. This is easily one of the top 10 moments of Philadelphia's season.
Jimmy Rollins was the only PHI to qualify for the batting title. He and John Mayberry were the only Phils to amass over 400 ABs (need 502 to qualify).
Hamels-Lee-Halladay is still an excellent starting rotation, one that could very well take them into the postseason in 2013. Lee and Halladay averaged out to .500. Hamels was the only bright spot in the organization.
Four-leaf clovers, rabbit's feet, whatever....the Phillies need at least a bit of it next year.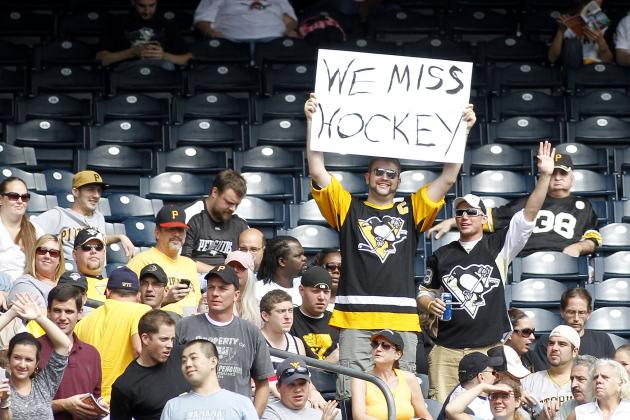 Justin K. Aller/Getty Images
(sigh) me too, boys...me too
If "it ain't over until the fat lady sings," that means that when she starts to sing, it's over.
In Pittsburgh, for some reason, for the past two seasons, the fat lady has started singing in early August. In 2011 and in 2012, the Pirates were NL Central leaders at some point after the All-Star break, but both times, not only did they relinquish the lead, they fell to below .500.
Put a freakin' muzzle on that fat lady. Tell her not to sing in the summertime anymore. She's no longer welcome in Pittsburgh.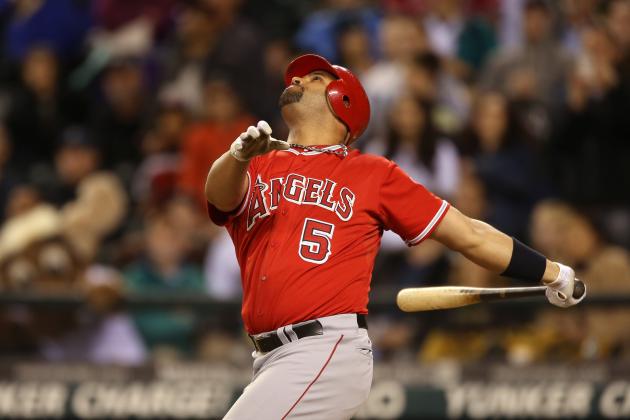 Otto Greule Jr/Getty Images
gone
He left...they still made the playoffs.
Anyone else want to leave?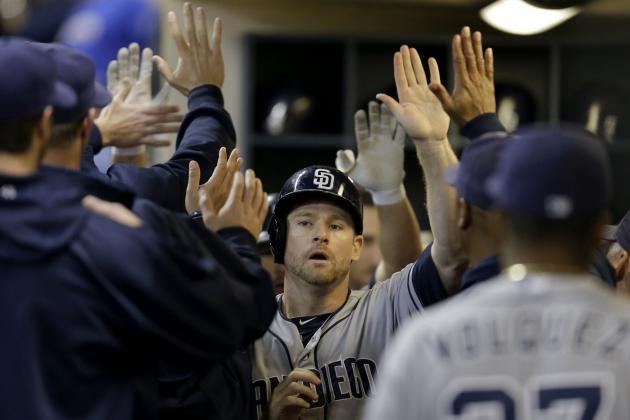 Mike McGinnis/Getty Images
Oh yeah....
Totally forgot that San Diego had a baseball team...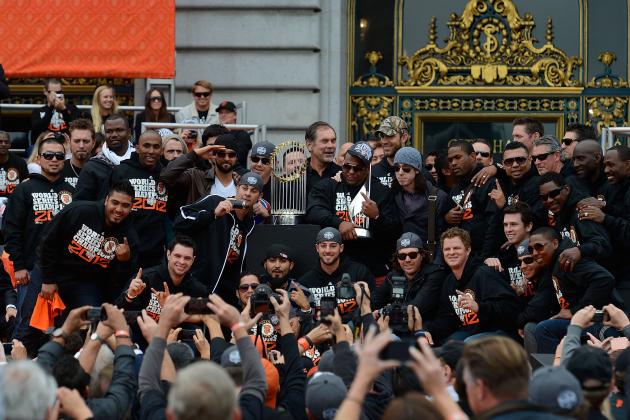 Thearon W. Henderson/Getty Images
Next year's closer...
Brian Wilson was the closer, now Sergio Ramos is.
Both have clinched a WS championship game.
What else do they need...obviously, another closer!
Get someone else to grow a beard and clinch a championship. I don't know if Lincecum can grow facial hair, but hey, he should try!
Rob Carr/Getty Images

Everything seemed to go right for Washington this year: First in war, first in peace and first in the National League.
Now, all they need are cool throwbacks...old Senators jerseys, maybe even an Expos jersey...
Or more eye black?
Elsa/Getty Images
Good times for the O's
Did anyone who is not an Orioles fan see 2012 coming?
Fighting for first all season long, beating Texas in the Wild Card Game, then taking the Yankees to the limit in the ALDS (who were then swept, having used up everything to beat Baltimore) is what one can define as a very successful season. Buck Showalter deserves the Manager of the Year award, hands down.
They need to hit the snooze button to keep this dream turnaround going as long as possible.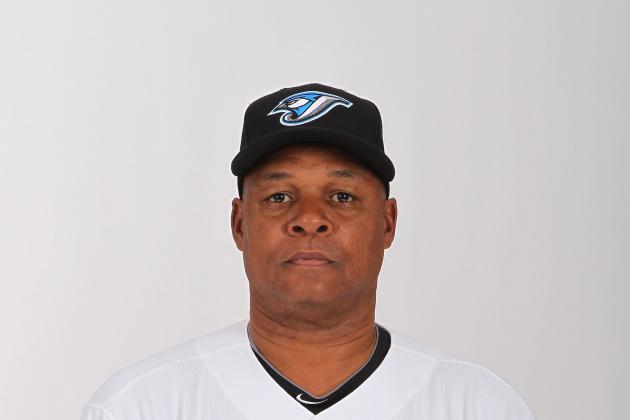 Nick Laham/Getty Images
Boston's next hitting coach?
Dwayne Murphy is the Blue Jays hitting coach. He's responsible for the turnaround in Jose Bautista and Edwin Encarnacion.
Why does Boston need him? Well, they already have most of the Jays 2012 coaching staff...why not have another? John Farrell, Brian Butterfield and Torey Lovullo all went from the fourth-place Jays to the fifth-place Red Sox since the season ended.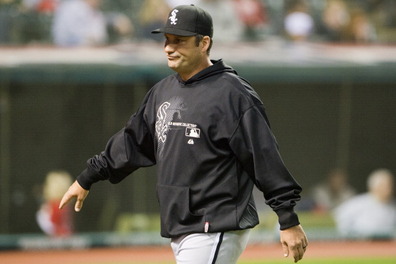 Jason Miller/Getty Images
Face says it all...."I don't get it."
The White Sox, who spent most of the season in first in the AL Central, missed the postseason after going five games under .500 in September. Going 1-4 against the Tigers, who won the division by three games, definitely didn't help.
The ChiSox need people trained in first aid for 2013 to stop the bleeding and to prevent choking.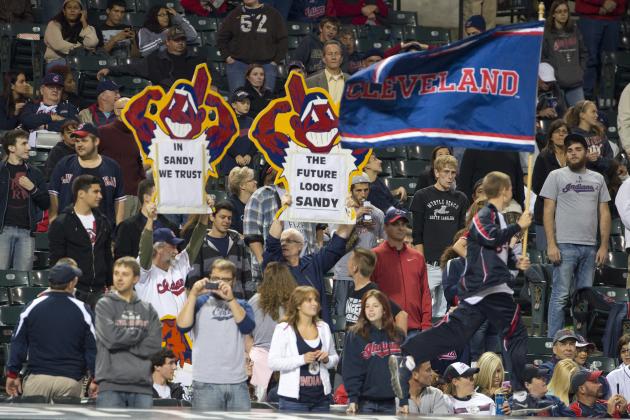 Jason Miller/Getty Images
Stay home this summer
The Indians had a very disappointing season in 2012. Two pitchers lost 15 games or more, and the team leader had only 11. Seven guys did hit in double digits for home runs, but the highest total was 18.
The Tribe went an embarrassing 5-24 during the month of August. They won only 24 games after the All-Star break (they won 44 before the break). I know it was a hot, dry summer, but was it really too hot to play, boys?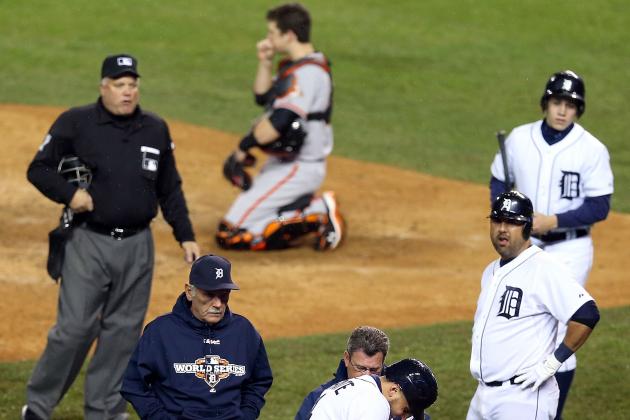 Christian Petersen/Getty Images
When does the series start? Uh oh, we missed it.
Detroit made very short work of the Yankees in the ALCS. Their sweep gave them a lengthy, well-deserved break.
But did anyone remind them that they had to get back to work?
Yes, SF got many different contributions up and down their lineup. And their pitching was probably the best pitching in a World Series that many baseball fans have seen in a long time (come on, two shutouts, six total runs allowed...sheer brilliance). But it's easy to beat an opponent that isn't really there.
Next year, get 'em all calendars, sync their iPhones, whatever. They all need to show up come World Series time. Didn't happen in 2012.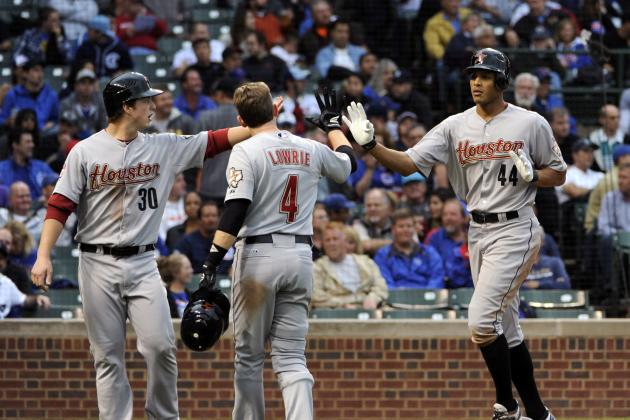 David Banks/Getty Images
Many fewer games here
"So wait a minute...
Our pitchers don't have to hit anymore? Except in NL parks?
So we can use the DH at home? Cool, we never got to before."
Houston dramatically improved their offense, and all they had to do was move to the American League. If they can find someone who can hit .200 with five home runs and about 20 RBI, they've pretty much doubled their production from the nine-hole.
Way to go 'Stros!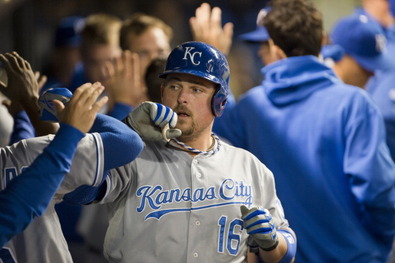 Jason Miller/Getty Images
The face of KC
OK, I really don't understand how the host of the freakin' All-Star Game sends only one representative to the Classic, and he's the one who would have gone no matter where the game was held.
Billy Butler may be one of the more underrated players in the game, and that may be solely to the fact that he's in KC. But aren't you supposed to "stuff" the ballot boxes with your guys when you're hosting the ASG? Put guys like Moustakas and Gordon on the international stage where they belong.
Someone in KC's marketing department needs to push this franchise like it's never been pushed before. It's not 1985. Gone are Gubicza, Saberhagen, Wilson and Brett. Push the names you have now. Small market? Big deal! If the general public gets a better feeling for the Royals, maybe some, or at least one, big name, will go there.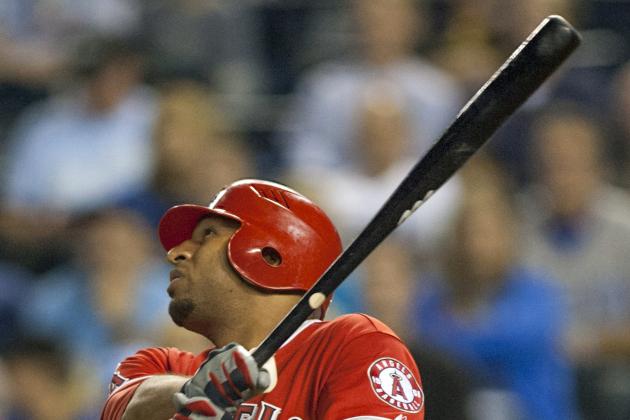 Tim Umphrey/Getty Images
???
You know what Vernon Wells has done since leaving the Toronto Blue Jays? Besides making Jays fans happy, not much. In two years in LA, he has less than 100 RBI...total!
Now, you add in the money that Torii Hunter is getting, and would you believe that over $43 million of payroll are tied up there? And what's great about that is that both are natural center fielders, but both have probably permanently lost the job to rookie-of-the-century Mike Trout.
Here's what's interesting...WAR measures the wins that a player would have over the average replacement player. Vernon's WAR was a mere 0.5, so he added a bit of value to the lineup. Torri's WAR of 5.5 was actually his highest ever. But, they were essentially replaced by Trout, who had a WAR of 10.5!
Is there something in the water in the Los Angeles region that's making the Halos and Dodgers spend an exorbitant amount of money just to come close to a playoff spot?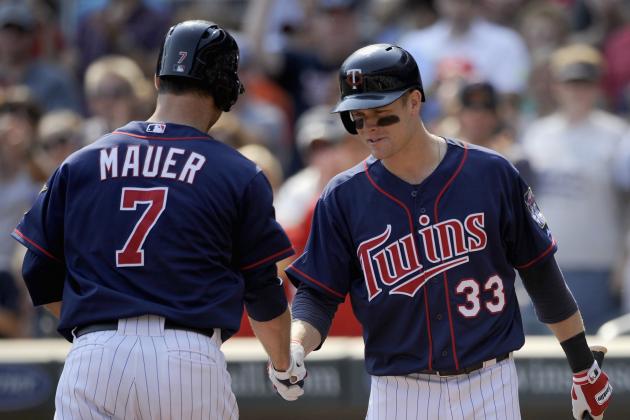 Hannah Foslien/Getty Images
Health needed
Something has to be done to keep these two sluggers healthy.
Both played over 130 games this year, but JM7 has never played a full 162-game season, and JM33 hasn't since '09. Yes, Mauer is a catch, but isn't DHing really like a day off?
Make the call to the bayou in Louisiana. Get some voodoo witch doctor to come in and get these guys healthy for a full year, together. Minnesota has a beautiful ballpark and probably beautiful fans (can't tell under the parkas). Give 'em what they deserve!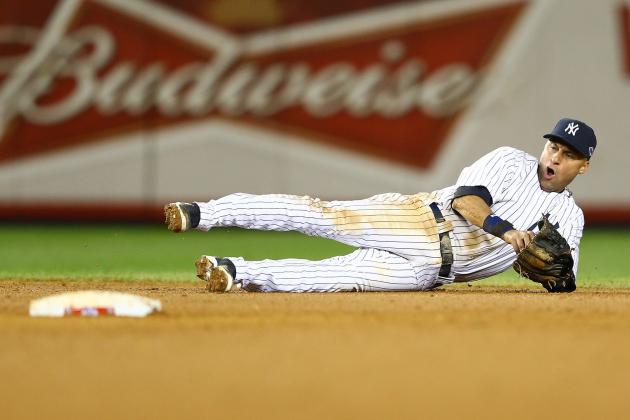 Al Bello/Getty Images
Giving it his all...
The Yankees need more old guys.
Mariano wants to come back. He's what, 127?
Clemens spent some time getting his arm loose this year. I'd take him over Joba.
Josh Hamilton's been rumoured to go to NY, but let's talk about that in six years, when New York's ready for him.
Ibanez, Ichiro, A-Rod, Jeter, Kuroda, Jones, Pettitte, Garcia and Lowe are all on the wrong side of 35, but they're still getting it done.
You know why they need to call...Jamie Moyer!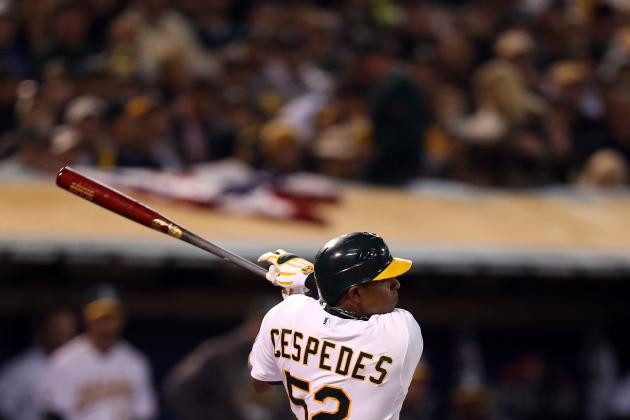 Ezra Shaw/Getty Images
"Best thing to happen to Cuba since Castro" - O.Guillen
Clearly, Billy Beane watched Brad Pitt portraying him and thought, "You know, I betcha I could do that again..."
The 2012 A's made the playoffs with a pitching staff that no one's ever heard of, a refugee and a lot of average players performing above-average belief.
In any other non-Mike Trout rookie year, Yoenis Cespedes would have won ROY. Honestly, he should at least be considered for MVP because he meant a great deal to that franchise. If he's allowed to go back to Cuba, he needs to bring some buddies back to Oakland with him.
If Oakland keeps up their brilliant combination of spending and recruiting, we may see a 1989 rematch really soon.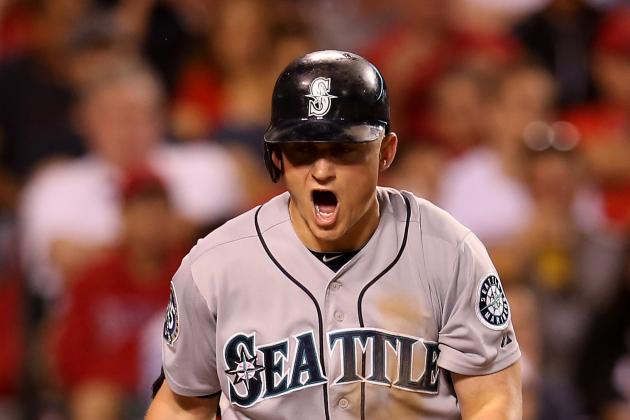 Stephen Dunn/Getty Images
That's about right...
Well, at least they have a nice-looking park...
With guys like Thames, Christensen and Figgins, Seattle's going nowhere fast (As an Eastern Canadian, those were the first three M's I could think of).
Did you know that King Felix didn't even lead the team in wins this year? They didn't have a single regular hit over .260. Aren't those stats a bit telling? They aren't everything, but that's a big indicator about where your franchise is.
Seattle needs hope. Forget big names...medium names would be enough. Their only hope of not finishing last in 2013 is that Houston's bad play from 2012 isn't restricted to the NL. And if I had to pick which team would have the better record, I wouldn't mess with Texas.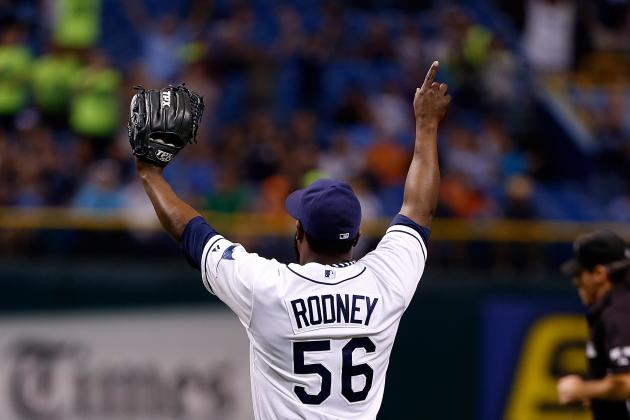 J. Meric/Getty Images

A couple of years ago, people stopped laughing at Tampa. They changed, and exorcised, their jerseys, called up some brilliant young talent and have been a force to be reckoned with in the AL East.
Now, Tampa needs to make some kind of big splash during the winter months. Some big name needs to join the Rays. The Yankees are still the Yankees, Baltimore's turned it up a couple of notches, the Jays have a youth movement happening and you never know what's going to happen in Boston. Tampa Bay could either win the division or finish last.
They need to make a significant free-agent signing to push that club back into postseason contention and to fill that ugly, ugly stadium (it's worse in person).
This post was more serious, but man, that stadium is ugly.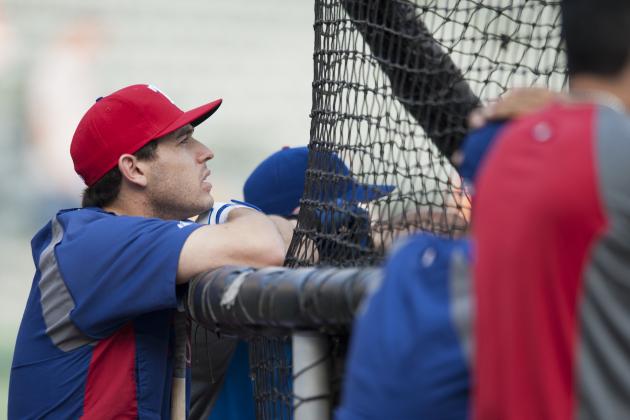 Cooper Neill/Getty Images

Texas went from World Series favorite to fastest postseason exit ever in about a month or so. Thousands of baseball fans, myself included, were left wondering what happened.
Texas was a team that you could cheer for. Darvish was impressive in his first year on the fun side of the Pacific. Hamilton, Young and Beltre provided strong offense, and you throw in good years by Kinsler and Nathan and you have the makings for a powerhouse.
But something happened in Texas...what, I don't know. All I know is that free-agent signings, trades, draft picks, whatever...those won't solve what's going on in Texas.
Maybe a group hug...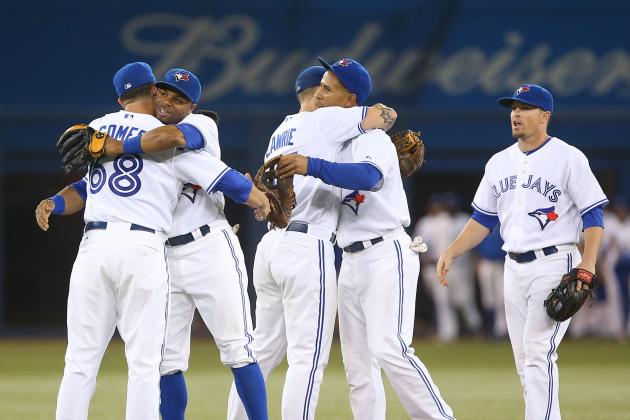 Tom Szczerbowski/Getty Images
Au revoir!
The Jays started the season sexier than anyone else did. The new uniforms added an element of the past and future for the club and got fans excited again, not just in Toronto, but in all of Canada.
But then, players got hurt.
The Jays lost three starters to injury in a single week. Joey Bats, Brett Lawrie and JP Arencibia all went down at the same time (so did Adam Lind, but he'll be gone soon). At one point, the Jays had more Las Vegas 51s in their lineup that the 51s did (maybe that's why they moved to Buffalo).
Everything that could go wrong in Toronto, did go wrong, and went wrong terribly.
They need to forget that 2012 ever happened, move on and hope for a better 2013.
A good No. 2 starter would help. Maybe a new first baseman. Definitely a new 2B. Some coaches would be nice, too.