Best Ways NHL Fans Are Dealing with the Lockout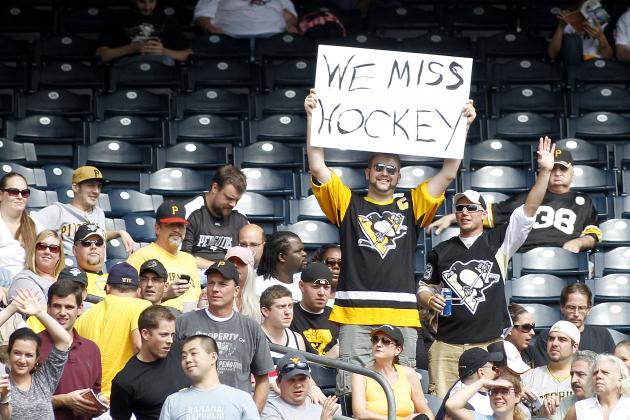 Justin K. Aller/Getty Images

As the NHL lockout drags on into the month of November, fans are stuck without the thrill of NHL hockey.
Some fans have given up on the game, just turning their attention to something different and possibly less entertaining. But hardcore fans have endured, they have waited in the dark halls of the lockout as both the NHL and NHLPA bicker over revenue.
As fans await for some good news to come out of recent CBA negotiations, they have to find ways to pass the time without NHL hockey.
It can be a grueling task or a delightful experience; these are the best ways hockey fans are dealing with the lockout.
Begin Slideshow

»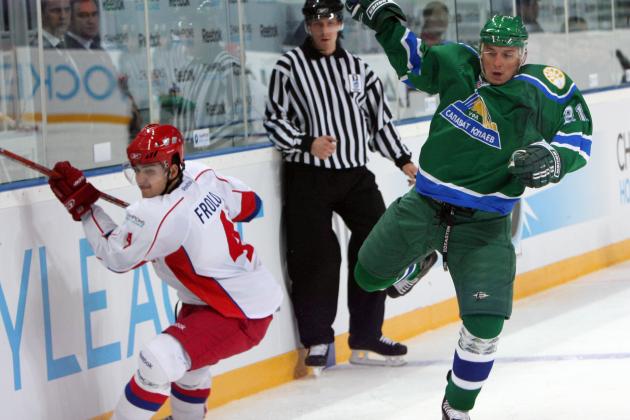 Epsilon/Getty Images

Since the lockout started, many NHL players have taken their games overseas to the KHL and various other European teams.
On top of that, some diehard fans have followed their favorite players via television and the Internet. ESPN had announced that they would stream at least seven KHL games, including the KHL All-Star Game on ESPN3. Alex Ovechkin, Evgeni Malkin and Ilya Kovalchuk were just some of the stars slated to play in those games.
Watching overseas games is a way for fans to relieve some of their stress over the current lockout. To forget about the frustrating news and relive hockey excitement for at least two hours.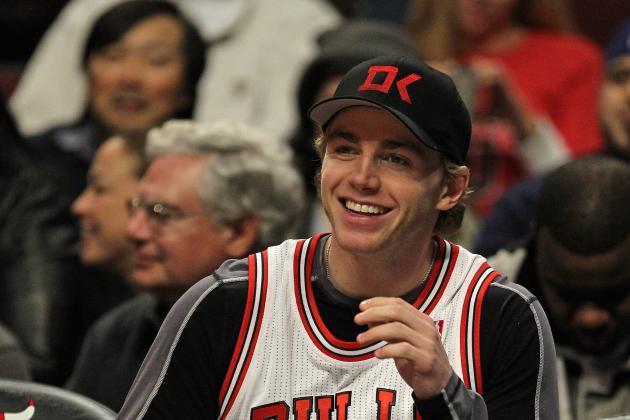 Jonathan Daniel/Getty Images

As the lockout drags on, fans have ventured to other sports and hobbies that they might have neglected because of the NHL.
The NBA could receive a small boost of disgruntled NHL fans, which they would be glad to have for the next couple of months.
One year ago, the NBA locked out their players and their fans were left in the dark with only NFL football and NHL hockey. Not a bad combination, but now NHL fans feel their pain as they head off to find other distractions to fill their time.
The only real question is once fans leave the NHL to watch and devote their time to other sports, will they come back?
Hard to say, but in the meantime, fans are enjoying the luxuries of an exceptionally exciting college football season.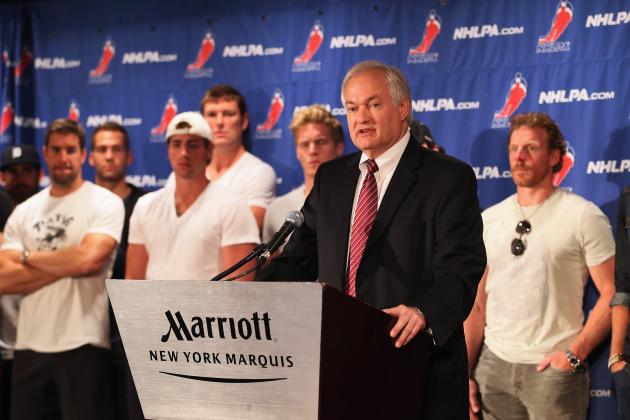 Bruce Bennett/Getty Images

Let's face it, if you're not watching other sports or the KHL, then you're keeping track of all the news surrounding the NHL lockout.
Day after day, fans are checking into Bleacher Report and ESPN to get the latest news on a new CBA agreement. And day after day it seems both the NHL and NHLPA bicker over something that is irrelevant to the entire negotiating process.
The news up to now has been very disappointing to say the least.
The Winter Classic was cancelled, hitting a low point for both sides in this lockout. Fans that are still staying with the current news could be hailed as diehards.
Some of those fans have even taken to Twitter and other online blogging websites to show their displeasure with the NHL and NHLPA; blogging about games overseas and what the real problems are between the two sides.
Regardless, some fans are entertained by the constant fighting while some just wish they were at home watching their favorite team take to the ice.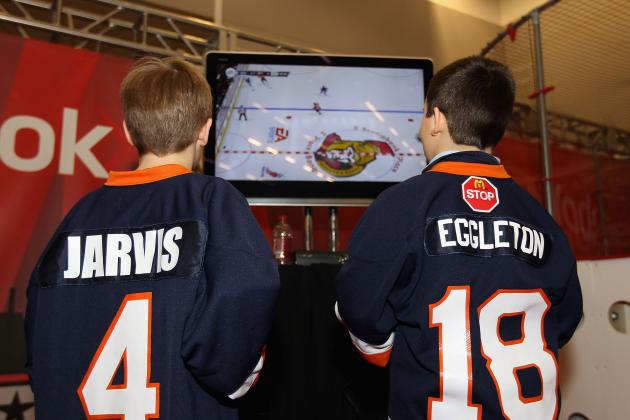 Christian Petersen/Getty Images

Some fans have ditched the news and KHL games for a video game controller and a copy of NHL 13.
Playing hockey on their TV screens is more appealing then following the latest CBA news or other sports around the country.
For the most part, NHL 13 could be a stress reliever for any hockey junkie stressed out from all the bickering and lack of talks between the NHL and NHLPA.
Other fans have also started to watch old NHL games on the NHL Network. Games from either this past season's playoffs or games that took place over a decade ago.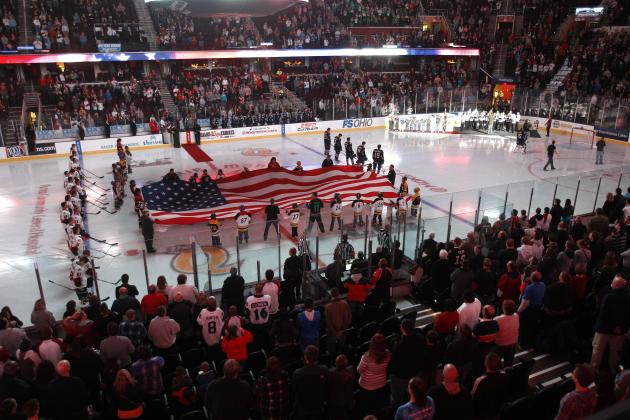 David Maxwell/Getty Images

If KHL and European games are too far away for regular NHL fans, AHL games should offer a closer ticket.
Many fans have started to flock to AHL games to get their hockey fix; even some NHL players have been sent down to hone their skills and keep from getting rusty.
AHL president Dave Andrews says that AHL attendance is up by five percent (via Ryan Dadoun of ProHockeyTalk):
Clearly, we've had far more exposure than we normally have from the main-stream hockey media and, if the quality of your league in enhanced, more people attend the games. There's about 100 players in our league now who would have been on an NHL roster at the start of the season.
It also helps that ticket prices for AHL games are much cheaper than their NHL counterparts. Cheap hockey fun for the whole family; who needs the NHL lockout?