WWE Raw Live Coverage, Reaction and Analysis for Nov. 5, 2012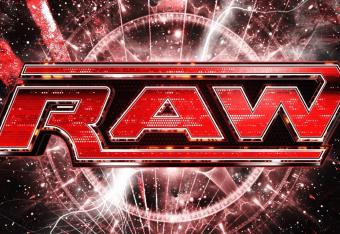 wwe-wallpapers.com

Welcome to Bleacher Report's live Raw coverage for November 5, 2012.
This week's show already has two major storylines guaranteed to be addressed: AJ and John Cena's alleged affair and Brad Maddox speaking on his role in the outcome of the main event at Hell in a Cell.
We are just two weeks away from Survivor Series, so it is fair to assume that the WWE will be putting other matches for the event in place tonight on the show.
We are also two weeks away from the return of Jerry Lawler to the announcing table after he suffered a heart attack in one of the scariest real-life moments in wrestling history.
Monday night's show is sure to answer some questions and reveal some more, so bookmark this page and check back at the start of the show for up-to-the-minute coverage.
Follow me on Twitter @BR_Doctor
Thanks for joining me for this live coverage of a pre-taped Raw from Birmingham, England.
Make sure to check back tomorrow for live coverage of Super SmackDown.
I gotta say that I enjoyed a lot of the show tonight. We saw a few great matches with a couple decent matches thrown in as well.
The way the show ended is clear that WWE is trying to get Ryback over really hard. He could get a boost after the insane reaction he got tonight against everyone else in the main event.
Since Team Ziggler and Team Foley are now both facing off it looks like WWE is changing their minds on not having Punk defend the WWE title at Survivor Series.
A triple threat is what we all thought would happen at Hell in a Cell and now we get it at SS.
I would be a little surprised if Ryback won the title and walked out, but having Cena win the belt would not shock me at all.
The crowd was hot in England and they certainly showed who they like and who they don't despite how certain people are booked.
A couple rare appearances by William Regal, The Usos and Epico and Primo really added to the night's matches as it felt like we were seeing a lot of time given to people not in major feuds.
While I would love to see Ziggler vs. Cena, Team Ziggler vs. Team Foley and the triple threat all take place it looks like the elimination match will still have to find another person or two.
Barrett joined Team Ziggler before Ziggler was named captain but after Miz had quit and Foley has lost Ryback. Who will fill Ryback's place remains to be seen.
CM Punk and Dolph Ziggler vs. John Cena and Ryback
After the break the bell rings and Punk and Cena start off. They lock up and reverse each other's offense a bit.
The crowd is going nuts as Punk gets taken down by Cena and put in a head lock. Cena always wrestles a bit better when he is in the ring with Punk, like he has something to prove.
Cena takes down Punk with a shoulder block and that sends Ziggler in after a tag from a pissed off Punk. Cena takes Dolph down right away and keeps him grounded.
Cena hits his running bulldog to Ziggler, who tags in Punk again. Punk gets taken down right away by Cena but he quickly reverses things and gets Cena down in his corner.
Ziggler is back in off the tag and he hits a neckbreaker followed by a series of falling elbows. Ziggler hits about a doezn elbows before finishing with a leaping elbow for a near fall.
Ziggler does some situps and Cena rolls him up for a near fall. Punk tags back in and lines up in the corner.
He catches Cena with a hard running knee that sends Cena to the ground. Punk picks him up for the GTS but Cena gets out and picks up Punk for the AA.
Punk gets out and hits a big roundhouse to Cena for a near fall. Punk keeps Cena away from Ryback with a front facelock.
Heyman holds the WWE title up high as Cena tries to fight up. Cena hits the AA out of nowhere but Punk is too close to his corner.
Ziggler gets the tag and he cuts off Cena from Ryback with a hard right hand. I love how Ziggler screams "I've got til five." at the ref.
Ziggler connects with a fame-asser for another near fall. Punk tags in again and kicks Cena in the gut and follows up with a neckbreaker for another near fall.
Cena just can't get to Ryback no matter how hard he tries. Punk knocks him back to his corner and tags in Ziggler for a double team.
ZIggler hits that amazing dropkick of his for another two count. Ziggler goes up top but he misses Cena and hits the mat.
Both men crawl to their corner as the crowd goes nuts. Ryback comes in and takes out Punk and Ziggler.
He plants Punk with a spinebuster and then presses Ziggler and drops him on top of Punk.
Ryback lines up and the crowd chants Feed me More as he hits the Meat Hook to Punk. Ryback gets Punk up on his shoulders and hits the Shell Shocked for the pin and the win.
Winner: Ryback and John Cena
Wow! I am shocked they had Ryback come in and destroy Punk so easily. I thought for sure we would see Ziggler take the brunt of his attack.
Ryback and Cena have a stare-down after the match. Ryback yells Feed me More at Cena, who looks a little scared as the show fades out.
After the break we get CM Punk and Paul Heyman out for the main event. Punk walks us through the events of the past two weeks before the match.
Punk brings up his 351 day reign as champion. He gives a pretty good promo before Ziggler comes out to join him.
Cena and Ryback make their way out right before the break. Great timing, WWE.
I find it kind of funny that right in the middle of a Raw from England we see a commercial for Assassins Creed 3 where he is killing nothing but red coats.
Heath Slater vs. Jey Uso
Jey gets the early advantage after some showboating from Slater. He keeps on him until Slater puts him in the corner.
Jey reverses it back but rungs into a boot from Slater. Jey fights up out of a headlock but Slater plants him back down on the mat.
Slater gets a near fall off a hard Irish whip into the turnbuckle. Jimmy tries to rile the crowd up for his brother and it works a bit.
Slater hits a sloppy heel kick for a near fall. Jey hits a back kick and a slap before a nice super kick to the chops of Slater.
Heath Slater gets his knees up during the Superfly Splash and Slater hits the Smash Hit for the pin and the win.
Winner: Heath Slater
Somewhat of a boring match, but it is always nice to see the Usos get some much-needed screen time.
It looks like the Three Man Band has a new theme. For some reason Drew McIntyre is not with them. I guess they thought he would probably get cheered too much in Europe so they left him backstage.
The Usos are out next with their awesome entrance. It looks like Heath Slater is taking on Jey Uso tonight.
Could this be a possible fourth tag team feud after we possibly saw Epico and Primo start a feud with CoBro earlier?
Brodus Clay vs. Wade Barrett
Barrett gets less of a positive response than I would have expected.
The bell rings and Clay pushes Barrett off a lock up twice before pounding on him. The crowd seems to get behind Barrett as Clay keeps going.
Wow! Barrett hits a black hole slam on Clay, which could not have been easy. Barrett keeps on the big man with stomps and knees to the face.
Clay fights up and hits a pair of clotheslines and a headbutt. Clay splashes Barrett in the corner but he tries one too many times and Barrett avoids him.
Barrett sets up and hits his wind up elbow for the pin and the win. The crowd goes crazy!
Winner: Wade Barrett
After the break we get Brodus Clay coming out with the Funkadactyls. Wade Barrett is out to face him next.
Team CoBro vs. Epico and Primo
Primo and Santino start off by doing a little chain wrestling. A Ryder chant breaks out early on as Santino gets back control of Primo.
Ryder gets the tag and a near fall after a sunset flip. He hits a flapjack on Primo for another near fall.
Ryder misses a cross body and hits the ropes. Primo tags in Epico s Rose cheers on from ringside.
Primo tags back in quickly and they double team Ryder for another two count. Primo takes out Santino on the apron and Ryder gets him in a cradle but Santino distracts the ref so the count is not made.
Epico comes in and hits a dropkick for another two. The crowd gets behind Ryder as he rallies back. Epico keeps him from tagging Santino and he tags in Primo again.
Epico and Primo are looking good in this match. Ryder floats over a suplex into a neckbreakder and Santino gets the tag. Santino takes it to Epico with all his signatures.
Santino hits the Cobra on Epico for the pin and the win.
Winners: Zack Ryder and Santino
Alberto Del Rio vs. Kofi Kingston
After the break we get the entrances from both men. We get a replay of Orton being defeated by Barrett last week and then attacking Del Rio backstage afterwards.
Del Rio fumes as he watches the footage. They lock up and break in the corner before Del Rio locks in a headlock and takes Kofi down.
ADR hits a shoulder block to take Kofi down. Kofi ends up leapdrogging ADR twice and then hitting a back elbow.
Kofi works on ADR's arm a little before Del Rio reverses into a front face lock. Some good chain wrestling from these two is happening right now.
Del Rio backs Kofi into the corner and kicks him a few times before getting and Irish whip reversed on him. Kofi mounts Del Rio in the corner for some punches before taking him down for a near fall.
Kofi grabs the top rope and spins to hit a headscissors out of the corner. Ricky distracts Kofi on the apron and Del Rio knocks him off into the barricade.
Del Rio rolls Kofi back in the ring and keeps him down with a body scissors. Kofi fights up only to get hit with a nice backbreaker from Del Rio for a near fall.
Del Rio runs and stomps on Kofi and then picks him up for a snap suplex and another two count. Back to the body scissors for ADR.
Cole puts over Del Rio's MMA career, something I have noticed them doing more of lately.
Del Rio hits a nasty kick to Kofi's face and then stomps on him some more. Whenever Del Rio gets in control of a match I always find him talented but also boring for some reason.
Del Rio wraps up Kofi in the ropes to punish him arm but he misses a shoulder block in the corner and hits the post
Kofi takes advantage and hits all his signatures leading into the Boom Drop. Kofi is either selling the offense from Del Rio or he is a little worn out.
Kofi misses the Trouble in Paradise and Del Rio misses the Cross Arm Breaker. Kofi hits the SOS for a near fall.
This match just picked up a little. Kofi misses a high cross body from the top rope and Del Rio sets up for the CAB.
Orton's music hits and Del Rio watches for him on the ramp. Kofi rolls him up and gets the pin with Orton never even coming out.
Winner: Kofi Kingston
Decent match, but I would have preferred a clean finish. Orton comes out of nowhere and hits Del Rio with an RKO to end the segment.
Eve and Aksana vs. Layla and Kaitlyn
Aksana looks amazing, as usual. After the break we get the other entrances and we are set to go.
Aksana starts things off with Layla. Aksana shakes what her momma gave her before Layla goes to work and gets a few quick near falls before spanking Aksana.
Layla gets caught up trying to do her cross body from the corner and gets taken down by Aksana.
Aksana drops two feet to the gut of Layla in the style of Jeff Hardy for a near fall. Layla starts to fight back but Aksana still keeps on her.
Eve gets the tag and she climbs up to the top and pulls Layla up by her neck and breaks before the five count.
She drops an elbow to Layla's back. Layla tries to fight over to Kaitlyn and Eve kicks Katie's hand out of the way before running Eve back to her corner.
Eve misses a kick and gets rolled up for another near fall. Eve does her booty pop move but Layla kicks her away an tags Kaitlyn.
Kaitlyn hits a bunch of offensive moves but a pin gets broken up by Aksana. Katie grabs Eve and drops her with a reverse DDT for the pin and the win.
Winners: Layla and Kaitlyn
This was not nearly as good as their last tag team match with these four, but oh well. We see Del Rio backstage complaining about Ziggler being captain.
Rose bumps into him and they share a moment.
Are they going to pair up Del Rio and Rose?
Awesome. William Regal is shown talking to Sheamus. Sheamus thanks him for all the help in his career.
Regal invites him out for a pint and we go back to Cole and JR who is talking about Cena and AJ again.
I am willing to bet that it ends up being Dolph Ziggler who she went to see in the hotel room, leading to Vickie getting mad at Dolph and them breaking up.
When Ziggler put his arm around her and cracked that joke she looked a little surprised.
Eve is out next for a tag team match.
Sheamus vs. Miz Part 2
We return to see Miz in control with a flying axe handle to Sheamus for a near fall. Miz pulls Sheamus out over the aprong and slams him down.
Miz throws Sheamus into the steel steps on the outside and then picks him up and rolls him in the ring for a near fall.
Big Show taunts Cole with his fist as Miz locks in a headlock on Sheamus. Miz gets dropped on his back but he is able to keep control over Sheamus.
Sheamus comes back with a series of axe handles and a knee lift.
Miz gets a knee up in the corner but Sheamus still grabs him for a powerslam and a near fall. This is a decent match so far. Both guys look pretty good.
Sheamus climbs up to the top and hits a flying battering ram for another near fall. Miz runs Sheamus into the corner and then hits a DDT for a close two count.
Big Show is loving this match while Miz is in control. Sheamus ends up trying for the cloverlead and the Brogue Kick. Miz avoids both and tries for his finisher but he settles for a kick to the face.
Sheamus catches Miz for White Noise and he calls for the Brogue Kick. He hits the Brogue Kick and gets the pin.
Winner: Sheamus
I enjoyed that match. I knew Sheamus would win but Miz still looked pretty good.
We go backstage to see Dolph Ziggler pacing in front of McMahon's office. Vickie comes out and says he will be leading the team at Survivor Series. It is now Team Ziggler.
CM Punk walks up and says he is getting screwed by Vince. Vickie says she had to OK a match with CM Punk and Ziggler against Ryback and Cena.
Punk asks what is wrong with Vickie about half a dozen times.
Sheamus vs. Miz Part 1
After the break we get Miz coming out for his match against Sheamus. Big Show comes out to watch the match.
Sheamus takes Miz down early with a shoulder block. He takes Miz down again with a side headlock takeover.
Sheamus sets up Miz on the apron but Miz escapes. Sheamus catches a kick from Miz and drops him for a few elbows drops on the ground.
Miz ends up backing Sheamus into the corner and pounding on him for a second but Sheamus fights back right away.
Sheamus stares at Show before he gets taken down by Miz for a near fall. Miz keeps on Sheamus with hard lefts on the ground.
Miz tries for a suplex and Sheamus reverses it and hangs Miz up on the ropes. He grabs Miz and hits the Irish hand grenades.
They go outside the ring and Miz ends up running Sheamus into the announcer table, much to the delight of Big Show.
Sheamus gets rolled in the ring for a near fall before the break.
After the break Michael Cole brings out Brad Maddox to talk about what he did. He says he is not working with Paul Heyman and that it was his plan all along.
He says all he ever wanted to be was a WWE superstar. He says he was ignored by WWE management his whole career.
Wow! He just talked about being given a developmental contract. It is rare to hear them talk about developmental contracts on the main shows.
He says he was ignored in developmental too. The crowd chants you can't wrestle and he seems to get a little more pissed.
He says WWE officials told him that he would never make it to the main roster of WWE and that just drove him more.
He says his golden opportunity came when AJ called him for a job as a ref. He says he knows it wasn't right when he attacked Ryback, but at least he made an impact.
The crowd chants Feed me More and he screams he is somebody now and he is famous. He says he wants a contract and a match with Ryback.
He says nobody will forget who Brad Maddox is now and that is when Vince McMahon's music hits and he comes out to a huge pop.
Vince says he will give him a million dollar contract if he can beat Ryback next week, then he tells him to get out of his ring.
Vince steps back for a second and then brings out Vickie. Vince coerces her into agreeing with him that Punk was involved.
Vince asks why she would not have Punk defend his title at SS. Vince tries to get her to make a match and she suggest Dolph Ziggler.
Vince makes her say Ryback. Vince says the match should be a triple threat match and Vince says he will fire her if she suggests Dolph Ziggler again.
Vince implies he wants Cena in the match, too. Vickie begrudgingly says his name.
Sheamus's music hits and he comes out for a match as Vince and Vickie leave the stage.
That was a strange segment. It looks like we are going to get a triple threat at SS, which means the elimination match is down a couple guys.
Kane vs. Damien Sandow
We return from break to see the match in progress and Kane is punishing Sandow in the corner. Kane hits an elbow drop to Sandow for a near fall.
Kane back drops Sandow, who crawls to the corner to beg for mercy. Kane hits him with a few hard rights and elbows to Sandow.
Sandow fights out of the corner and he ends up getting put down by Kane. Kane runs into an elbow but he catches Sandow leaping off the middle rope with an uppercut.
Rhodes gets on the apron and Bryan pulls him down and starts teeing off on him. Bryan gets in the ring to chase him and the ref boots Bryan from ringside.
Cody gets booted as well. Sandow tries to reason with Kane and he gets hit in the face for his troubles. Kane follows up with a clothesline in the corner and a sidewalk slam.
Kane goes up top for a flying clothesline and then he finishes him off with a chokeslam for the pin.
Winner: Kane
Daniel Bryan vs. Cody Rhodes
The crowd chants Bryan's name as they lock up. Rhodes hits some early offense as the Yes chants get going.
Sandow is cheering Cody on as he hits Bryan with a hard right. Bryan gets thrown into the corner but he flips out and hits a running clothesline
Bryan starts kicking Rhodes in the legs. Bryan telegraphs a back drop and Cody kicks him but Bryan ends up back dropping him over the top rope instead.
Kane and Sandow go at it outside the ring for a second and Bryan ends up taking out Sandow with a suicide dive. Rhodes hits a disaster kick off the apron and rolls Bryan in the ring to hit Cross Rhodes for a pin and the win.
Winner: Cody Rhodes
That was way too fast of a match between these two.
Cody Rhodes gets on the mic and puts himself over and then he says Sandow could beat Kane just as easily.
Sandow looks a little worried about that right before Kane brings Sandow in the ring the hard way. We go to break with Cole asking if the match will happen.
We return from break and WWE makes mention of Hurricane Sandy and how we can donate to help.
Paul Heyman is shown talking to someone and the camera pans over to Wade Barrett. The crowd pops for him. He refuses the offer because he doesn't trust Heyman.
We walks back right away and says he will do it if Heyman owes him one, in writing.
We go back to the ring as Daniel Bryan comes out to a huge pop and yes chants. Kane is with him and it seems like he will be at ringside for Bryan's match against Cody Rhodes, who gets a jobber entrance.
We return from break to see another recap of the whole AJ/Cena/Vickie angle. Justin Roberts brings out Vickie to some major heat from the English crowd.
Vickie says she is proud of herself and she is thrilled that AJ was forced to resign.
Wow. This crowd is really loud compared to what she usually gets in the States these days.
The crowd loudly chants "Quiet" at Vickie so she has to throw to a video. The crowd goes quiet for the videos but gets really loud when Vickie talks again. Good crowd tonight.
Why is Vickie reshowing all these videos again after we just saw them recapped two minutes ago by Cole and J.R.?
Cena's music hits and he seems to get a slightly more positive response than Vickie, but not by much. Cena makes fun of his own wrestling moves by saying he only has four or five moves.
Cene brings up Vickie being dumped by Edge and moving on to Dolph Ziggler. Vickie says she has more hotel security footage.
We see AJ in a bath robe knocking on a door. We don't see who opens the door to let her in. Cena says that is not evidence against him.
We see a video from a different angle that shows Cena opening the door with a towel on and the crowd goes nuts. Cena can't help but laugh at the crowd's reaction.
Cena points out how two different camera angles proves nothing at all since it could be different rooms. Vickie says AJ should come out and discuss this too.
The crowd chants "We want AJ."
We see a shot of her backstage looking like she is going to explode. She says Vickie doesn't want her to come out there because she will end up beating Vickie up.
Dolph Ziggler comes up and makes a joke to AJ and Cena gets out of the ring to go after him in the back while Vickie cackles her head off.
Cesaro and PTP vs. SinSterio and R-Truth Part 2
After the break we see Truth hit a spinning heel kick to Young before a tag to Cara. Cara hits some kicks and then botches his arm drag from the top rope before tagging in Rey.
Cara lifts Rey up so he can hit Young with a headscissors. Cesaro tags himself in and surprises Rey during the 619 with a backbreaker for a near fall.
Cesar puts Rey in his corner and tags in Titus, who presses Rey above his head before hitting multiple backbreakers on Rey.
He holds Rey in his arms while he tags Cesaro. Cesaro picks up Rey and holds him before throwing him for a near fall.
Cesaro locks in a front facelock to Rey in order to keep him from getting a tag. Rey fights out of the corner and crawls to his team. Cesaro picks him up but Rey counters into a DDT.
Truth gets the tag and he takes it to Cesaro with clotheslines and a Lie Detector. Truth taunts Titus into the ring only to see Titus get low-bridged.
Truth drops Cesaro but Young breaks up the pin. Cara takes Young out of the ring and then he hits a double spin headscissors to Cesaro followed by a 619 from Rey and a Little Jimmy (Is that really what he calls it?) to Cesaro for the pin and the win.
Winners: SinSterio and R-Truth.
Truth beating Cesaro tonight could wind up leading to a US title match at Survivor Series.
Cesaro and PTP vs. SinSterio and R-Truth Part 1
We have Cesaro and Cara starting off with Cesaro taking Cara down with a quick pick-up. Cara gets pulled up by his feet and he ends up turning it into a flip.
Cara hits a few quick moves before tagging Truth in. Truth gets beat around the ring by Cesaro until he tag in Young.
Young and Truth lock up and Truth goes off the ropes for a shoulder block. Truth slaps Young across the mouth to take him down before he tags in Mysterio for a quick leg drop.
Young reverses an Irish whip to the corner and takes advantage of Rey by tagging in TItus for a double team. Titus picks Rey up but Rey gets out and tags Cara for a double kick to Titus for a near fall.
Truth tags in and hits a low dropkick for another near fall. Everyone gets in the ring and squares off but cooler heads prevail and everyone goes to their corner as we head to out first of what is going to be many commercial breaks.
Rey Mysterio is out at the top of the show to start things off with a six-man tag team match. His partners are already in the ring are R-Truth and Sin Cara.
They will be facing off against Antonio Cesaro and the Prime Time Players.
We see a video highlighting what happened last week to open the show. These new opening recap videos with narration almost make it seem more like a regular TV show and less like a sporting event.
Maybe that is what they are going for.
Paul Heyman and Miz are backstage and Miz is asking why CM Punk ran last week when Ryback came out.
Heyman makes some excuses and says Team Punk needs to get on the same page and Miz says Heyman and Punk are full of crap.
Is this going to lead to a Miz face turn? Miz quits Team Punk and walks away before we go to the normal opening video for Raw.
And we are live (pre-taped) with Monday Night Raw.
This article is
What is the duplicate article?
Why is this article offensive?
Where is this article plagiarized from?
Why is this article poorly edited?