Helmet Dunk of the Week: Cauley-Stein or Goodwin?
Use your ← → (arrow) keys to browse more stories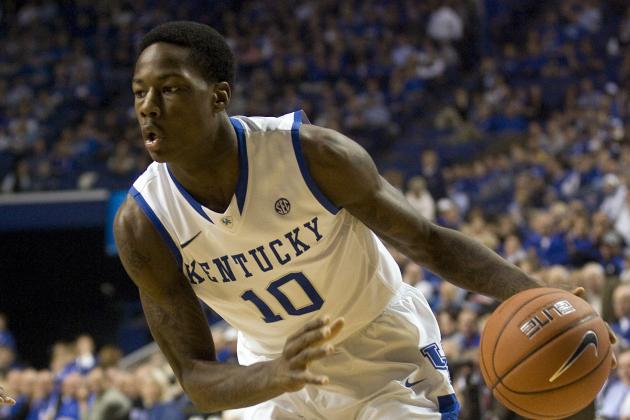 Mark Zerof-US PRESSWIRE

After winning the first two of three Helmet Dunk polls, Alex Poythress will not be winning this week. This week's candidates are Willie Cauley-Stein and Archie Goodwin. The Kentucky basketball team has a tradition of crowning a player with a helmet – a blue Kentucky football helmet, mind you – if he gets dunked on or "posterized" in practice. Assistant coach John Robic started the tradition...