Josh Koscheck's Wish List: How He Would Fare Against Each Opponent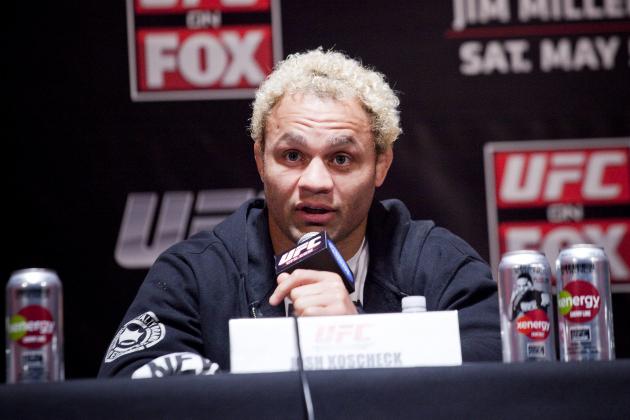 Michael Nagle/Getty Images

MMA fighter Josh Koscheck recently announced he would return in 2013. But he didn't stop there. He named four fighters he'd like to face in his next engagement.
Those fighters were Nick Diaz, Demian Maia, Jake Ellenberger and Rory MacDonald. At the very least, no one can accuse him of dodging top contenders, huh?
Here's how I think he would fare against those four.
Begin Slideshow

»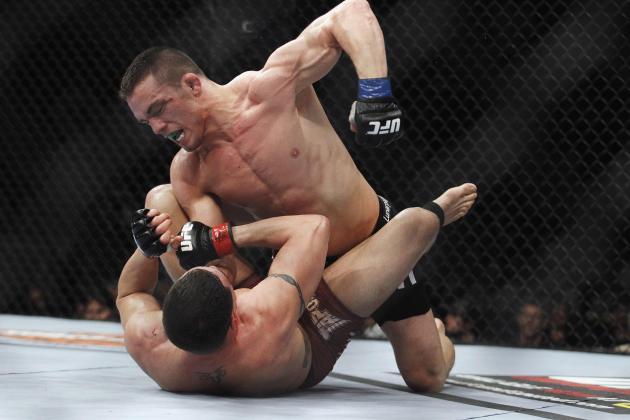 Matt Ryerson-US PRESSWIRE

Jake Ellenberger suffered a setback against Martin Kampmann, but in 2012 he sandwiched that loss with a riveting win over Diego Sanchez and a slower but just as decisive victory over geriatric Jay Hieron.
Ellenberger and Koscheck are both ground-and-pound guys, though Koscheck tends to prefer to use his wrestling while Ellenberger favors stand-up. I think Ellenberger probably has just enough wrestling to stymie Koscheck's aggression.
A knockout seems unlikely, especially if Ellenberger sticks with the more conservative approach he's employed lately. But I do think he'll inflict enough damage to win.
Verdict: Ellenberger by unanimous decision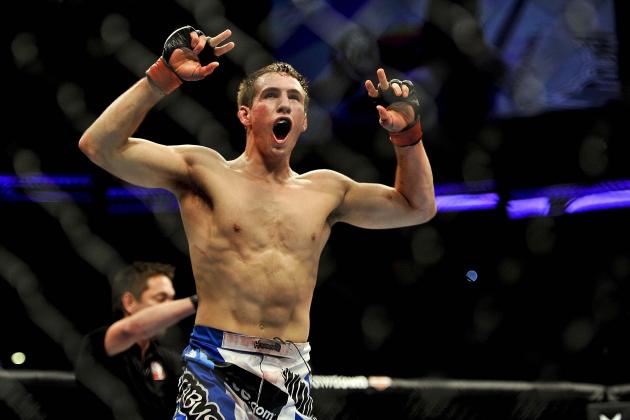 Paul Abell-US PRESSWIRE

Rory MacDonald is probably the stiffest test on this list for Koscheck. It's unlikely Koscheck could close the distance enough to score a takedown or fire off anything of consequence. And even if he does get MacDonald to the ground, the young Canadian has the size, length and grappling chops to threaten even a solid college wrestler like Koscheck.
But I personally don't think it will get that far. MacDonald's standup is diverse, sharp and powerful. Koscheck has a hard head, but there's only so much a head can take. Plus, MacDonald has a certain teammate, name of Georges St-Pierre, who kind of sort of broke Koscheck's face with punches when they met a while back.
Verdict: MacDonald, TKO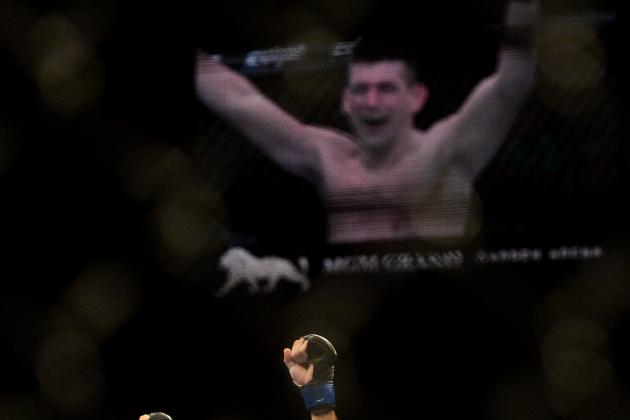 Mark J. Rebilas-US PRESSWIRE

A fight between Koscheck and Demian Maia could come down to which Maia chooses to show up.
For the past few years, Maia has seemed intent on testing his improved-but-still-deficient standup game, with decidedly mixed results. The past few years, that is, until his last fight, when he went back to his world-class jiu-jitsu to constrict the life out of Rick Story. It also moved him to 2-0 as a welterweight, which so far looks like a natural home for Maia.
If it's the former, Koscheck can probably use that huge right hand to good effect. If it's the latter, Koscheck is in trouble. He's only been submitted once and is good at staying and/or powering out of compromising positions on the ground. But he also hasn't faced a ton of great jiu-jitsu players.
This one would probably wind up a stalemate, or something close to it.
Verdict: Maia by decision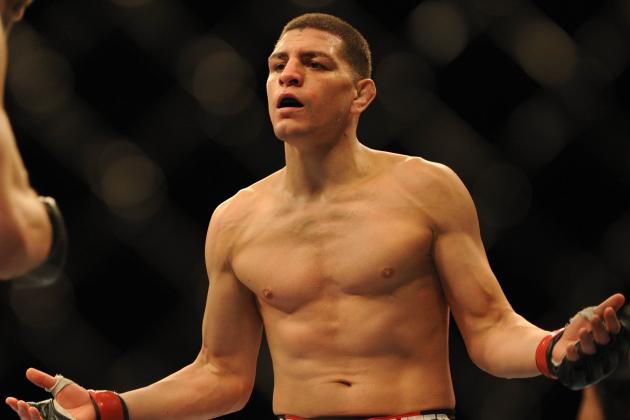 Kelvin Kuo-US PRESSWIRE

Dear UFC: Please make this fight happen. Please. Please!
The UFC already said Nick Diaz—who returns to action in early 2013—will need at least one high-level win before getting back into the title picture. This would seem to fit that bill.
The counter argument is that Koscheck has the wrestling to smother the slender Diaz and his stalk-you-down boxing. The argument goes that Koscheck is no longer a top contender, but could pour cold water on Diaz's own contender status.
However, if Diaz is truly a contender, shouldn't he beat Koscheck, matchup be damned?
So to sum up, please make this fight! Please!!
Verdict: Koscheck by decision