Hot Seat Rankings: Which Head Coach Will Be Fired Next?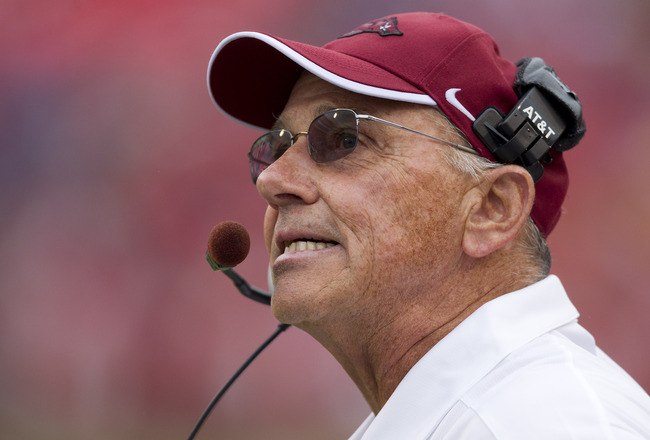 Wesley Hitt/Getty Images
That coaching hot seat continues to burn for the following coaches who just can't seem to get on the right side of the win column.
Welcome to a weekly installment of hot seat high jinks, a barometer of the ineptitude taking place on the sidelines of every major sport.
The next coaching vacancy will come thanks to their efforts, and we want to be sure you are kept up to speed on who is bumbling their way out of a perfectly good coaching job.
Of course, we are bound to miss some really great hot seats, so sound off in the comments section with your own candidates.
Let's take a look at whose hot seat is burning the most.
7. Mike Brown, Los Angeles Lakers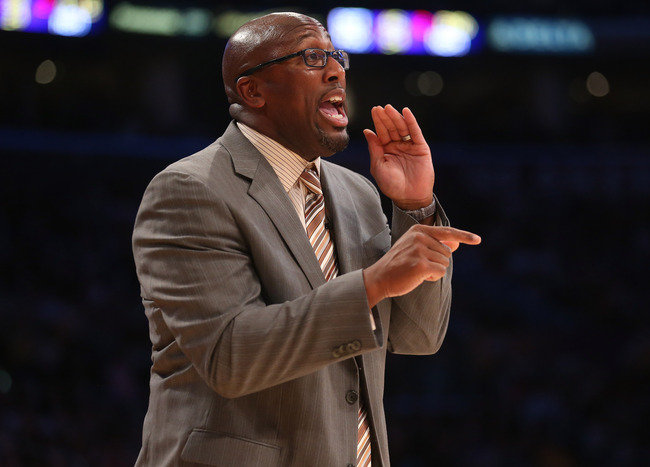 Stephen Dunn/Getty Images
The Lakers coach should be safe for now, largely thanks to a shellacking of the Detroit Pistons on Sunday night.
The purple and gold finally have their first win of the season, but still own a dismal 1-3 record—hardly the mark of a superstar team.
The cry for coaching help has largely rested with an impatient Lakers fanbase. Still, you have to think Brown would be kicked to the curb the second Phil Jackson gets that itch again.
With Steve Nash out for the time being, Brown's seat is far from cold, but he is hardly in more danger than the next guys on this list.
6. Mike Scioscia, Los Angeles Angels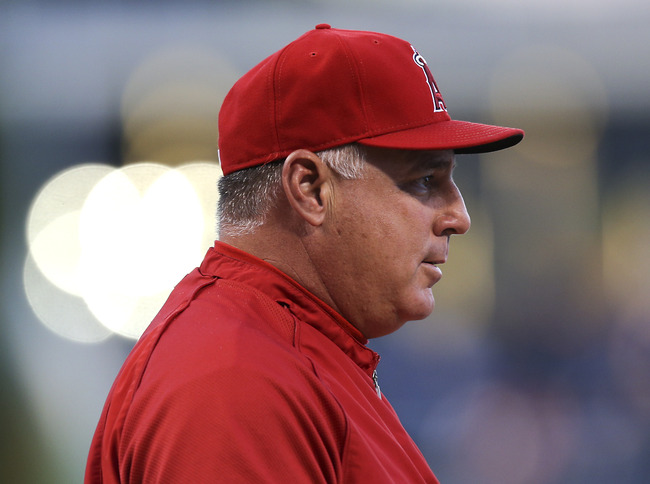 Ed Zurga/Getty Images
The one manager who seemed to be the safest bet for years finally saw the bench heat up under him this past season.
When you have an All-Star cast, you are expected to win. Not making the playoffs is the best way to get ripped from the team, especially when you have the lineup and rotation the Angels had.
Owner Arte Moreno gave Scioscia a vote of confidence, but that won't last.
If a team with Mike Trout, Albert Pujols, Jered Weaver and C.J. Wilson falls behind at the start of next year, the Angels will have another manager.
5. Rex Ryan, New York Jets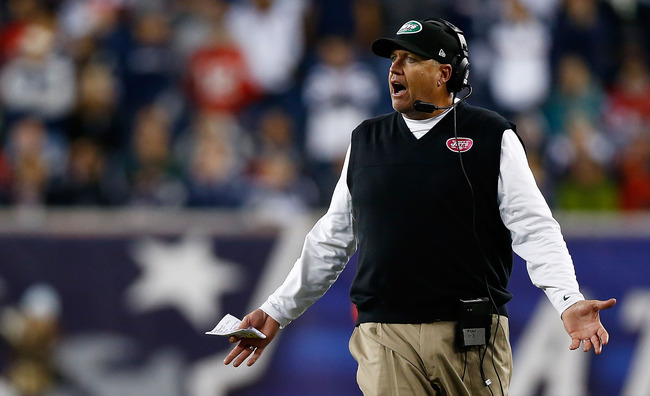 Jared Wickerham/Getty Images
Unlike the iPhone, the slimmed-down version of Rex Ryan is hardly more efficient.
This is a team that once welcomed Super Bowl expectations. Now, you can't even pencil the Jets in for a playoff spot.
The times have changed in New York, and it's hardly all Rex Ryan's fault.
Injuries and an ineffective Mark Sanchez are still the major reasons this team is free-falling, but the buck stops at the guy with the clipboard.
Last Sunday's 30-9 loss to the Dolphins was just one more nail in the proverbial coffin.
4. John L. Smith, Arkansas Razorbacks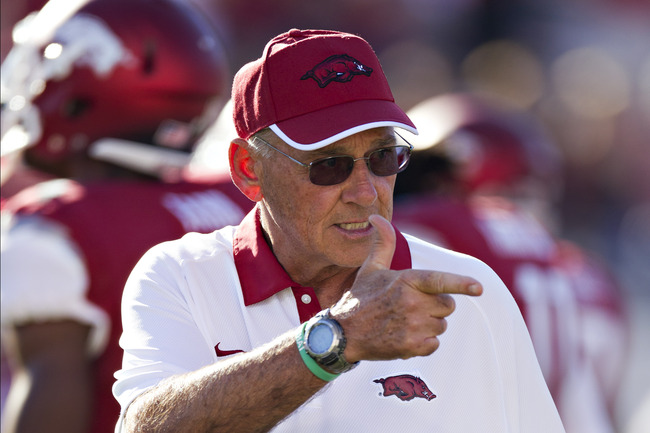 Wesley Hitt/Getty Images
I wouldn't necessarily classify the work John L. Smith has done as a bang-up job. The Razorbacks began the season 1-4, losing a snoozefest to Alabama, 52-0, along the way.
Since that time, Smith's crew has gone 3-1, including a win over Joker Phillips, a man who just lost his own job at Kentucky, via ESPN.
It is never an easy task for a coach to take over following a scandal, as Smith did for Bobby Petrino. Still, this a proud program that demands wins, and those have been far too few in 2012.
The fans are starting to lose their minds.
3. Andy Reid, Philadelphia Eagles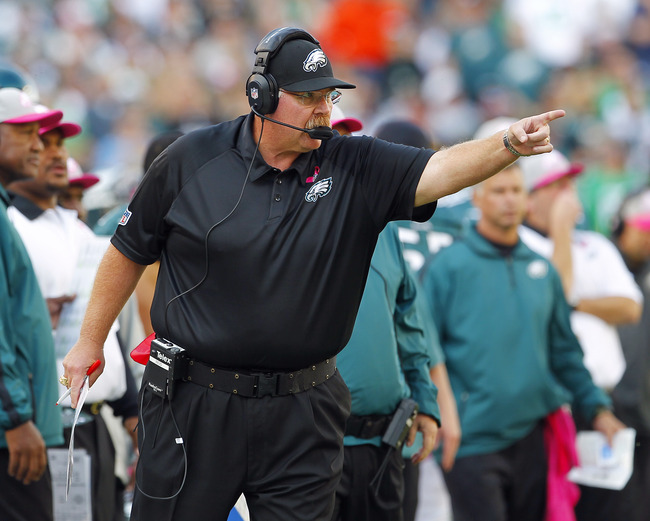 Rich Schultz/Getty Images
The Eagles started the season off with a pair of close-shave wins, alerting fans to this team's tenuous claims to greatness.
Now, the playoffs are quickly slipping away from this star-studded team. They have gone 1-4 since Week 2, falling well short of the Giants in the NFC East.
Despite an ineffective Michael Vick, Reid is sticking with his elusive QB. It may just cost him his job in Philadelphia.
2. Jeff Tedford, Cal Bears
Ezra Shaw/Getty Images
There was a time when Jeff Tedford could do no wrong according to Cal fans. But after doing a lot of wrong, many believe it's time for this "quarterback guru" to go.
The program took another step back this season, losing their last three games and garnering a 3-7 record while going 2-5 in the Pac-12.
His plays have become predictable, and the offense has run stagnant. The bad news is, it may be far too expensive to oust Tedford.
According to CBS Sports, it would cost the Bears up to $10 million to bring in a new staff.
1. Jason Garrett, Dallas Cowboys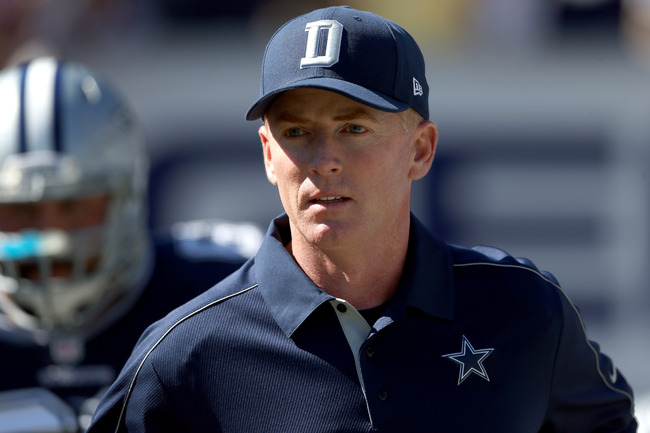 Streeter Lecka/Getty Images
That's the face of a deer in headlights.
Garrett would be on the hot seat without a 3-5 record, well on his way to a losing season. However, things just got a lot more spicy for the Dallas head coach.
The NFL recently voided Sean Payton's New Orleans Saints contract, making the head coach a free agent. This also makes him the most sought-after coach in the sport.
ESPN connected the dots and made the point that Payton certainly could become the next Cowboys coach.
And sooner than you might think.
Keep Reading