Power Ranking the 5 Best Trainers in Boxing Today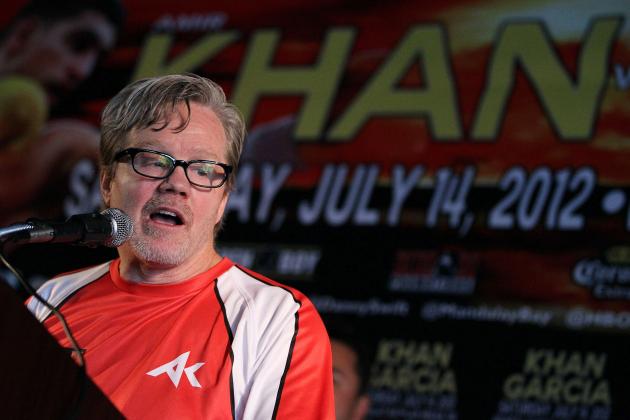 Victor Decolongon/Getty Images
Freddie Roach was and still is one of boxing's best.
A good trainer can make or break a fighter. Trainers are often only seen working the corner by fans. Those few seconds between rounds where they tell their fighter to use the jab more, or move to the left, or stop letting him steal rounds in the final seconds.
Besides these in-fight instructions, few see trainers doing the bulk of their job: pouring over hours of tape, finding flaws, devising strategies and game-planning how their guy can win the fight.
In recent weeks the boxing training world lost one of it's all-time greats with the passing of Hall of Famer Emanuel Steward. This left a gaping hole in the profession and a legacy that will be hard to equal.
These five men are also at the top of their games. They are all highly sought out and are simply the best in their profession.
Begin Slideshow

»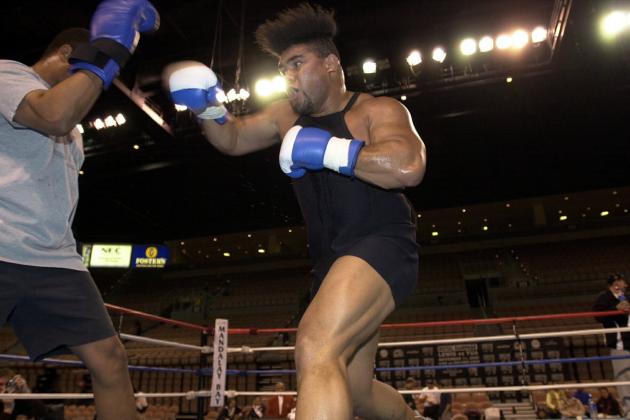 Ross Land/Getty Images
Shields trained David Tua when he was a monster.
Ronnie Shields is one of the best and most consistent trainers in the game. He's been around for a long time and has trained many notable fighters throughout his career. This list includes Pernell "Sweet Pea" Whitaker, and former heavyweight champions Evander Holyfield and Mike Tyson.
His recent stable of fighters has included Erislandy Lara, a 154 pound contender who meets Vanos Maritrosyan this weekend for a shot at Saul Alvarez. Shields also trains super-middleweight prospect Edwin Rodriguez and has recently worked with WBA super-bantamweight champion Guillermo Rigondeaux.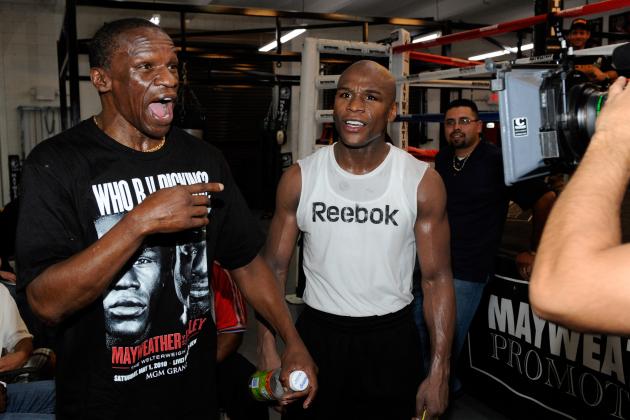 Ethan Miller/Getty Images
Say what you want about the Mayweathers, they're all great at what they do.
Floyd Mayweather Sr. hasn't been prominent in a boxing ring recently, but his training skills and talking skills are undeniable.
Putting it simply, Floyd Sr. is one of, if not the best defensive trainers in the history of the sport. He is perhaps still best known for his work with Oscar de la Hoya, reinventing the star with a defensive element that had been missing from his career.
Recently it was speculated that Floyd Sr. would begin working with Victor Ortiz, whose defensive liabilities are obvious, and he has signed on to work with Andre Dirrell.
This should be interesting to say the least, given Dirrell has targeted Andre Ward, and is also represented by 50 Cent, who has engaged in a war of words with Floyd Mayweather Jr. on Twitter in recent days.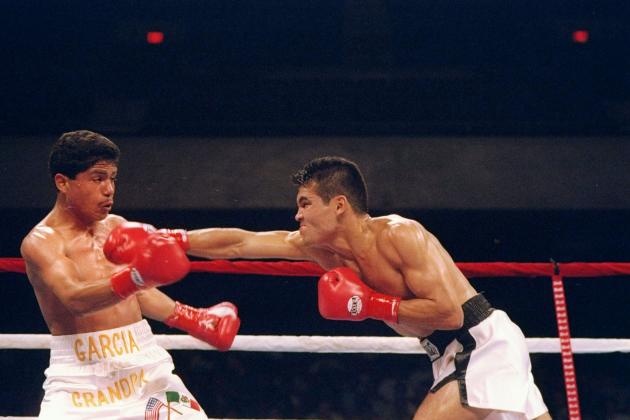 Holly Stein/Getty Images
Roberto Garcia turned a successful fighting career into one as a trainer.
Roberto Garcia, who was a pretty darn good fighter in his own right, has turned himself into a highly successful trainer. He was voted the 2011 Trainer of the Year by the fans of The Ring Magazine and has had a highly successful 2012 as well.
Garcia currently trains two of the most exciting rising stars in the sport, Brandon "Bam Bam" Rios and "The Filipino Flash" Nonito Donaire.
Both Donaire and Rios recently scored impressive victories on the same card, and have helped elevate the stature of their trainer in the process. Both fighters are looking to make huge fights and huge impacts in 2013 and Garcia will be right there with them.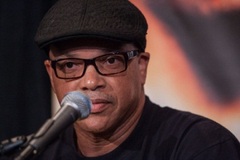 Hunter will try to get Amir Khan back on track.
Virgil Hunter has gotten a tremendous amount of credit for Andre Ward's near meteoric rise to the upper-echelon of boxing in the last few years. And why not?
Ward has often spoken effusively of his trainer, giving Hunter a great deal of credit for helping him become a better fighter.
Hunter's name has seen a tremendous rise in recent months as well, particularly after Ward dominated and stopped Chad Dawson in September. He will take on one of his biggest challenges to date, trying to resurrect the career of once promising, and talented, British fighter Amir Khan.
Hunter will look to add a defensive element to Khan's attack and help prevent him from getting hit with big shots that have ended his night in the past. It's a tall challenge, but one Hunter relishes.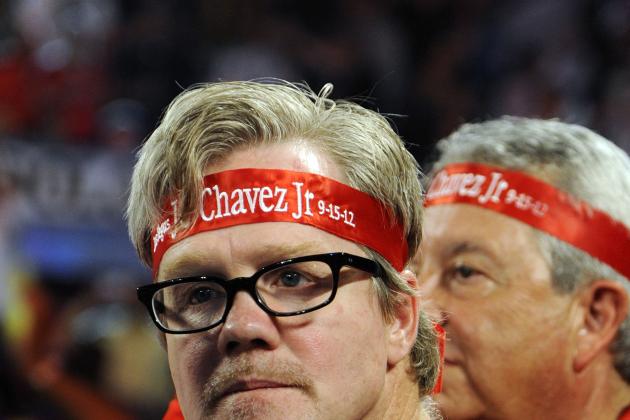 Jeff Bottari/Getty Images
Roach is still the best.
Freddie Roach has seen his stock fall in some eyes in recent months, with two of his high-profile fighters, Manny Pacquiao and Julio Cesar Chavez Jr. losing, and one, Amir Khan, leaving his camp.
But Roach, who gets the most out of his fighters, is still at the top of the game. He's being challenged for dominance, but still maintains an impressive stable and workload with many high-profile contenders.
Roach has established himself as the best in the sport and one of its most inspiring stories. He suffers from Parkinson's Disease, which causes him to shake and stutter in his speaking, but his doctors have credited his boxing work as slowing the progress of the disease.
He will get a chance to reassert his dominance on Dec. 15 when his biggest charge, Manny Pacquiao, seeks to get a definitive win over long-time rival Juan Manuel Marquez.