The Greatest Single-Season Performance in Every NBA Team's History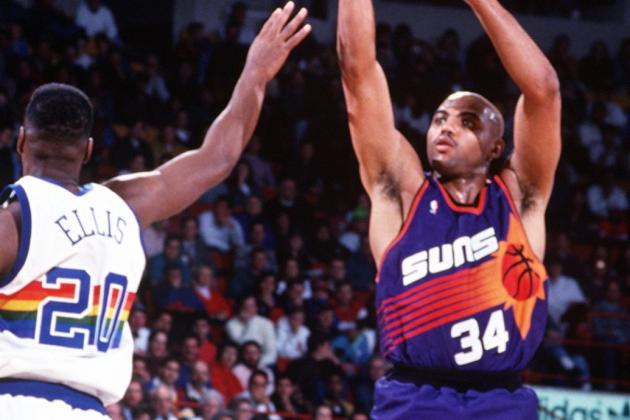 Tim DeFrisco/Getty Images

The NBA resembles a show that's been running for 65 years with a cast of characters that continuously changes as time passes and the game evolves.
For the most part, each team has bred some pretty iconic players (cough, Charlotte, cough). We're going to look at each team's best single-season performance, based primarily on individual statistics and team success.
Begin Slideshow

»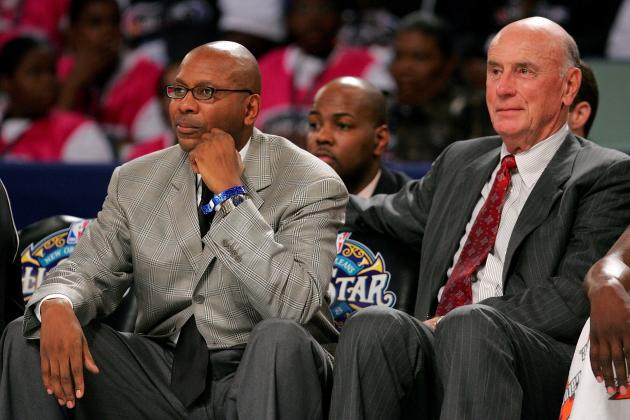 Ronald Martinez/Getty Images

Guys named Bob don't usually grab 20 rebounds. This one averaged it for a season.
In 1961, Bob Pettit of the St. Louis Hawks averaged 27.9 points and 20 boards a night. He also reached the NBA finals for the third time in five years and became one of the first true legends of the sport.
I know, I wanted to pick Dominique also, but Bob's numbers just wouldn't let me.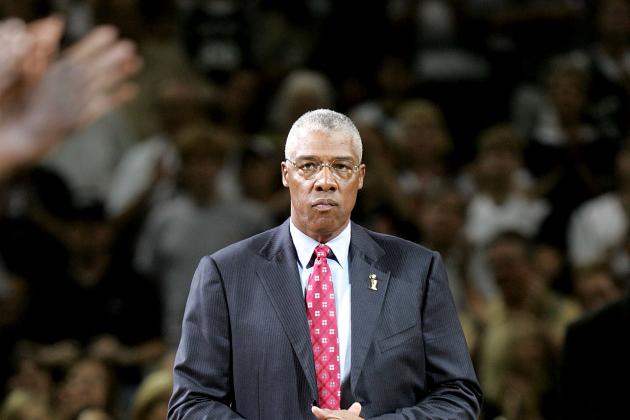 Ronald Martinez/Getty Images

Julius Erving won two ABA championships for the New York Nets, including the last one ever played in 1976.
That year, he averaged 29 points, 11 rebounds and five assists during the regular season and almost 35 points a game during the playoffs.
Erving's graceful mobility and long arms made him one of the most unorthodox finishers you'll see, navigating through traffic at the most awkward of angles. He was the first of his kind and seemingly redefined the term "cool" in the 70s.
Man, I wish people called me Doctor J.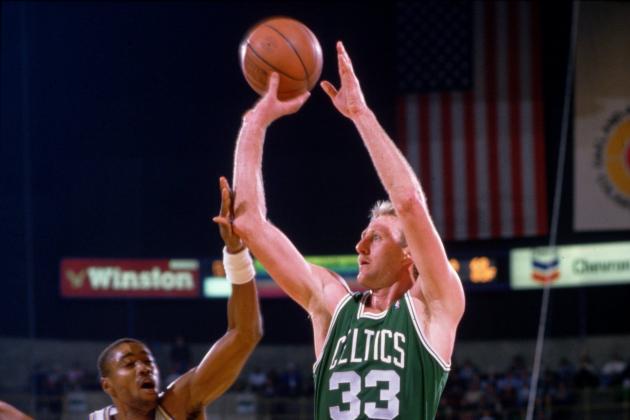 Stephen Dunn/Getty Images

While there have obviously been several standout Celtic seasons, none were as complete as this one. Bird's best individual season came in 1987, when he averaged 28 points, nine rebounds and 7.6 assists a game.
Game 5 of the '87 Eastern Conference Finals was the setting for one of the most historic moments in NBA playoff history, which saw Larry Bird steal the inbounds pass and dish it to Dennis Johnson for the game-winning layup over Detroit.
Bird was a clever passer with a deadly shooting stroke, and he also combined passion with creativity and a questionable haircut.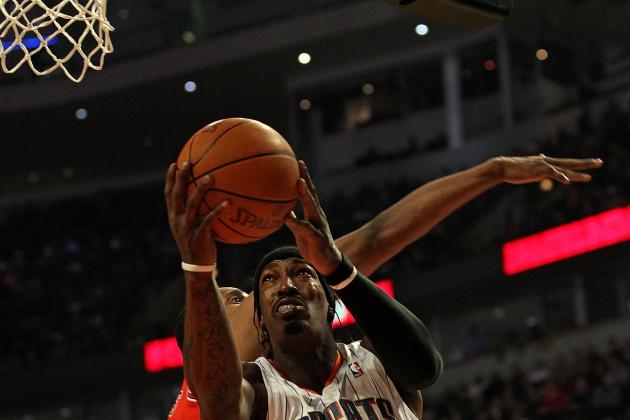 Jonathan Daniel/Getty Images

Well, this is awkward.
Gerald Wallace seems out of place on a list like this, sandwiched between Larry Bird and Michael Jordan. But he did have the team's best single-season performance, averaging 18 points and 10 rebounds as the catalyst behind Charlotte's first-ever playoff run.
The rugged forward would soon be known as "Crash," the same name given to Michael Jordan's draft strategy throughout the team's brief existence. Zing.
Wallace was a big part of the Bobcats' start-up phase, and should get recognition for his contributions to the franchise. I'm thinking statue. Just kidding.
But not really.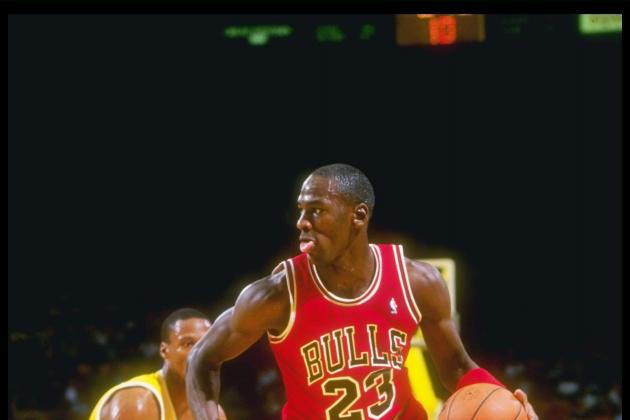 Stephen Dunn/Getty Images

Sure, we could choose one of his six championship seasons and debate which one was more impressive. But let's go back further.
In 1987, he averaged 37 points a game. In 1988, he averaged 35 points on 53 percent shooting.
But, in 1989, he put together one of the most complete seasons ever, averaging 32.5 points, 8 boards, 8 assists and 2.9 steals per game.
Though Chicago lost in seven games to Detroit in the Eastern Conference Finals, it was clear we were preparing for one of the future all-time greats to enter his prime.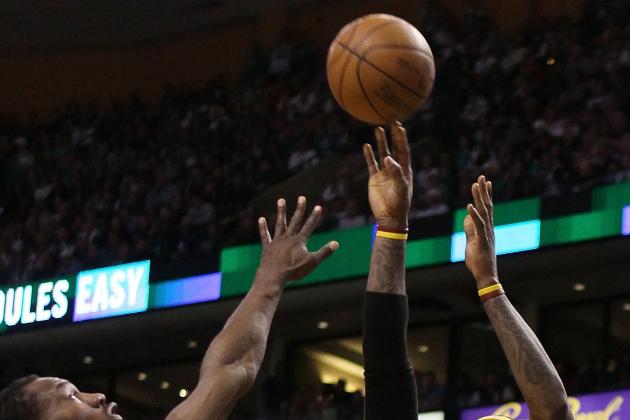 Elsa/Getty Images

LeBron's lackluster closing efforts in Cleveland overshadowed what he did in 2007, which was downright spectacular when you consider the circumstances.
James led a group of unqualified troops, including guys like Larry Hughes, Zydrunas Ilgauskas, Sasha Pavlovic and Drew Gooden, to the NBA finals against Tim Duncan's Spurs.
In Game 5 of the Eastern Conference Finals, he put on one of the more jaw-dropping playoff performances you'll ever see, at one point scoring 25 consecutive points against Detroit en route to a 48-point night and a three-to-two series lead.
You take LeBron off that team and they're probably involved in the Kevin Durant/Greg Oden sweepstakes in the following draft.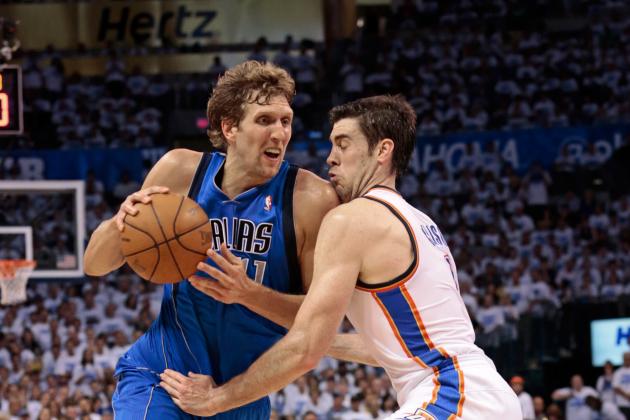 Brett Deering/Getty Images

Dirk proved the value of age and wisdom against youth and athleticism, especially when you consider the Miami Heat personnel and his seemingly slow motion all-around delivery.
His ability to make difficult shots in timely fashion repeatedly extended Dallas' life.
Dirk has been a constant in Dallas over the past decade, but his 2011 championship run capped off the best season in Mavericks history. He averaged 23 points a game for the year and 26 a game during the NBA Finals.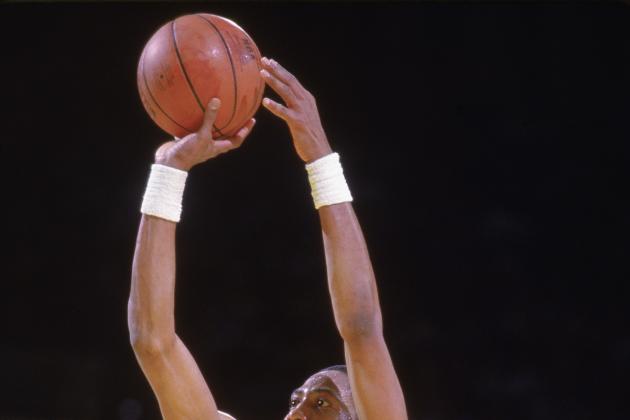 Stephen Dunn/Getty Images

English played 11 years in Denver, averaging over 25 points per game eight different times.
After Kiki Vandeweghe was traded for Fat Lever in one of the greatest name swaps of all time, English stepped up to drop 29.8 points per game on 50 percent shooting and lead the Nuggets back to the Western Conference Finals.
The South Carolina product saw his jersey retired in Denver and remains one of the most prolific scorers of the 1980s.
If you own the Alex English throwback jersey with the rainbow and mountains, you're probably the man.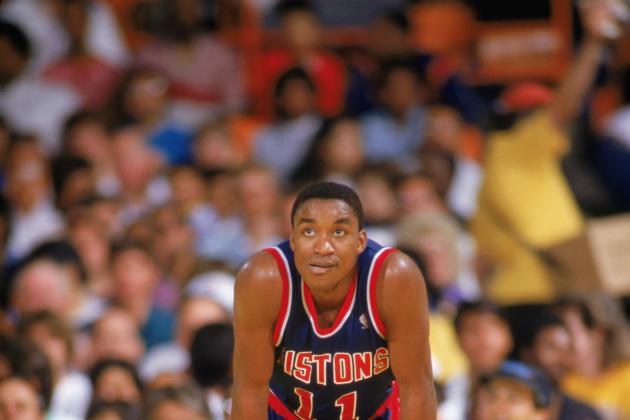 Rick Stewart/Getty Images

While Thomas has had better years in terms of team success, his best individual year came in 1985. Thomas averaged 13.9 assists a game while adding 21 points to the scoreboard and became a popular on-court role model for many aspiring young point guards.
Thomas' battery rarely ever ran out, and, despite his questionable reputation as an executive, he was one of the more inspiring young guards to watch.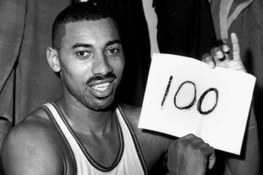 I'm not going to sit here and pretend I used to watch Wilt play.
But if you averaged 50 points and 25 rebounds a game, you probably put together the best single-season performance in team history. This was the year he dropped 100 on the Knicks, converting 36 field goals and 28 free throws in a single game.
Fifty points and 25 boards. I'm not even sure what that really means.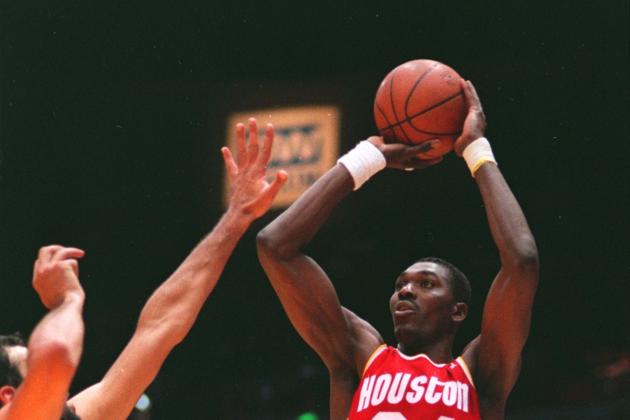 Glenn Cratty/Getty Images

In 1994, Hakeem averaged 27 points, 12 rebounds and 3.7 blocks per game en route to his first NBA championship.
His post game was a thing of beauty, complementing his soft mid-range touch with unique agility and unpredictable counter-moves. Olajuwon's signature move eventually earned the name "Dream Shake" for his shiftiness down low and ability score in any direction.
I wish I had a dream shake.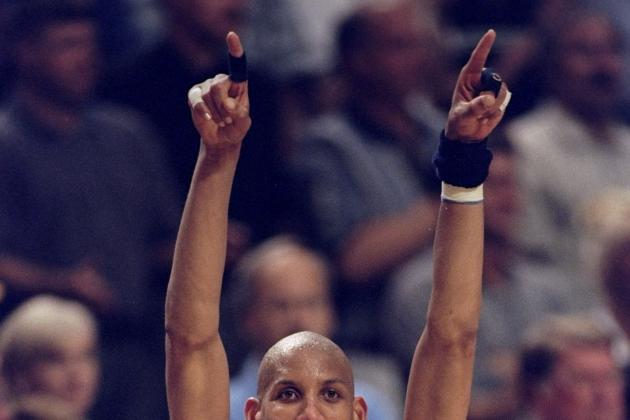 Vincent Laforet/Getty Images

While it's difficult to single out his most memorable season in Indiana, Miller's 1995 season culminated in the most astonishing in-game events I've ever seen in person.
After averaging 21.5 points and 2.6 made three-point field goals on 41 percent from downtown throughout the regular season, Miller helped the Pacers advance to the seventh game of the Eastern Conference Finals.
But on the way, Miller found it necessary to bruise my childhood with one quick shot to the gut. It was the second round: Game 1 at Madison Square Garden.
Down six with 18 seconds left, Miller nailed a three, hypnotized Anthony Mason into throwing him the inbound pass, stole the ball, dribbled behind the arc and hit another trey. After a failed Knick possession, Miller got fouled and nailed two game-winning free throws, capping off an eight-point-in-nine-second run.
That season, and those nine seconds, will haunt my dreams forever.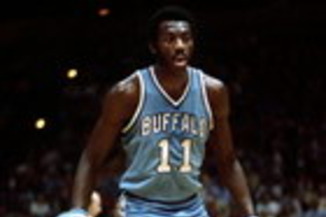 Bob McAdoo was named MVP in 1975 after averaging 34 points and 14 rebounds for the Buffalo Braves. He also dropped 50 on the Bullets in the Eastern Conference Semifinals that year.
At 6'9", McAdoo was a rare combo forward and a glaring frontcourt mismatch. Blake Griffin has his work cut out for him if he wants to make this list when we do it again in 2020.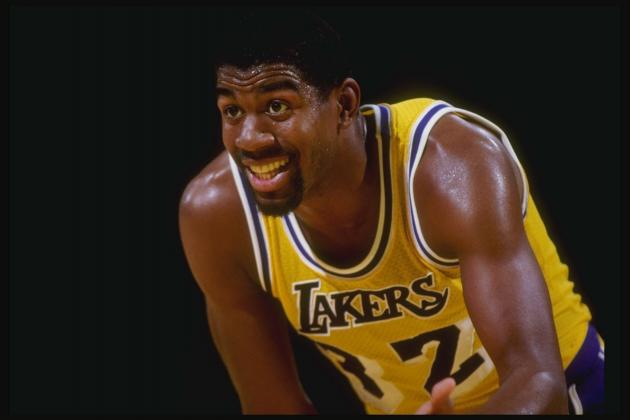 Getty Images/Getty Images

The Lakers have had numerous Hall of Famers put together record-breaking seasons.
But none were as complete as Magic Johnson's third year in Los Angeles, when he nearly messed around and averaged a triple-double.
He defied the law of positions by running the point, playing the wing and manning the middle. Magic scored 18.6 points, grabbed 9.6 rebounds and dished out 9.5 dimes a game during the year and earned finals MVP after triple-doubling in the championship-clinching game.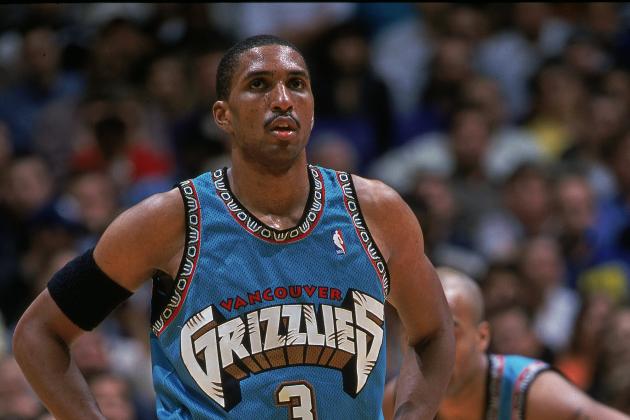 Jonathan Ferrey/Getty Images

It feels like the world has forgotten about Abdur-Rahim, who averaged 20 points and 10 boards in 2000.
'Reef was one of the most versatile young scorers in the game early in his career, spending time playing all three frontcourt positions. He was soon traded for Pau Gasol, who was eventually flipped for Marc Gasol, now a key member of the current squad.
The former No. 3 overall pick averaged 21 points per game in five seasons for Vancouver. I'm still waiting to see someone rock his throwback uni.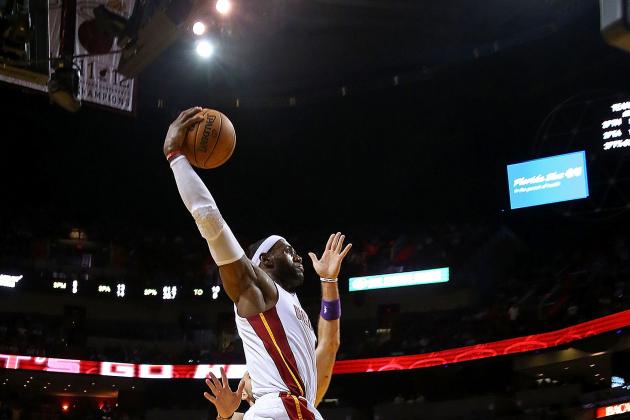 Mike Ehrmann/Getty Images

LeBron hit his ceiling last year, posing as the best scorer, playmaker and defender at the highest possible stage. By balancing his role—whether it was getting a bucket during a drought or involving teammates in timely fashion—LeBron figured out how to maximize his strengths.
It was one of those performances you tell your grandchildren about because of the complete control he had while quarterbacking his team.
If James can replicate his performance in terms of regularly exploiting the mismatch, you can expect more championship banners in Miami over the next few years.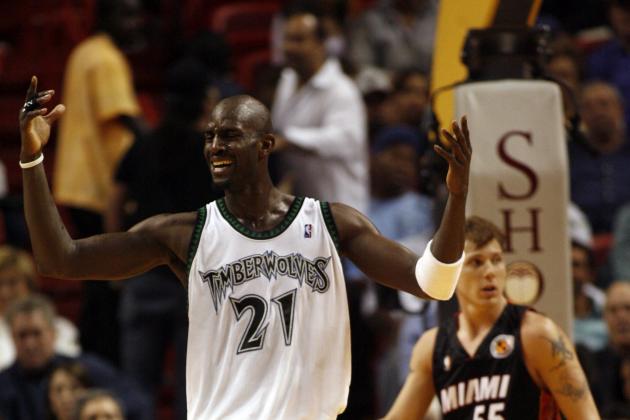 Eliot J. Schechter/Getty Images

Garnett's MVP season in 2004 helped the T-Wolves earn the No. 1 seed in the West after years of failed attempts and disappointing playoff results.
He averaged 24 points, 13.9 rebounds and five assists per game that year, playing alongside first-time teammates Sam Cassell and Latrell Sprewell.
Garnett put up 32 points, 21 rebounds and five blocks in a Game 7 Western Conference Semifinals victory, resulting in his infamous leap onto the scorers' table in front of the Minnesota crowd.
If you could believe it, Garnett actually portrayed a young kid with a big heart instead of a vicious veteran showing no mercy.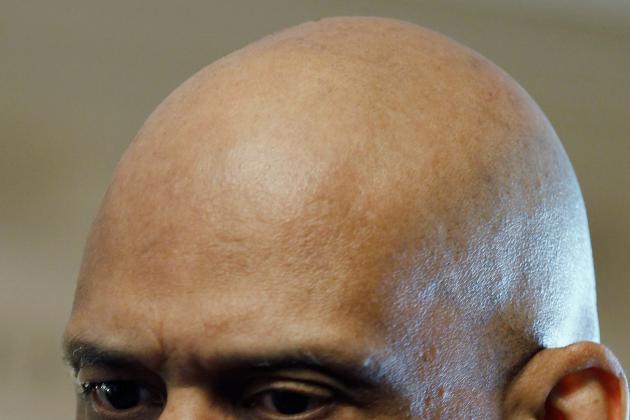 Chip Somodevilla/Getty Images

Kareem, or Lew at that time, earned his first of six MVP awards in 1971 after averaging 31 points and 16 rebounds a game. He later went on to win the NBA championship, taking home Finals MVP honors before suddenly changing his name.
The NBA's all-time leader scoring, Abdul-Jabbar's most prolific point-producing days came early in his career when he was playing alongside Oscar Robertson in Milwaukee.
He's also been nominated to represent the Lakers for best supporting role in the movie "Airplane".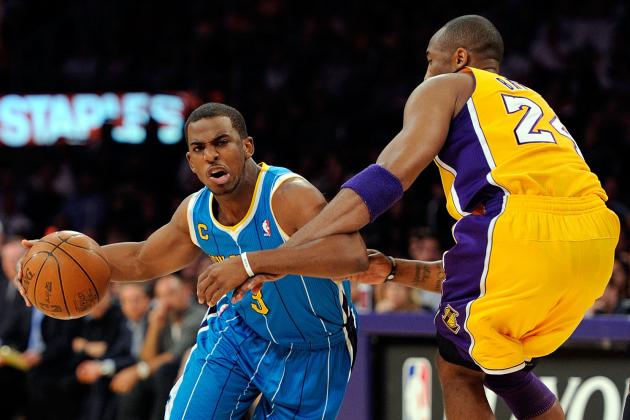 Kevork Djansezian/Getty Images

Paul had his best season as a pro in 2009, when he averaged 22.8 points, 11 assists, 5.6 boards and 2.8 steals per game and was named to the NBA All-Defensive first team.
The Hornets won 49 games that year, and it became clear that Paul was the most balanced point guard in the game. He helped jump start the career of David West, prolong the career of Peja Stojakovic and give Tyson Chandler offensive value.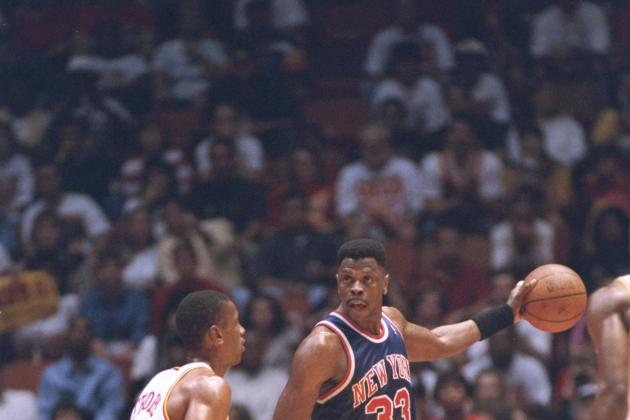 Getty Images/Getty Images

The big fella's love/hate relationship with New York was in good spirits in 1994, when he led the charge seven games deep into the NBA Finals.
During the regular season, he averaged 24.5 points, 11 rebounds and 2.7 blocks per game while playing alongside gritty role players such as John Starks, Charles Oakley and Anthony Mason.
The Knicks played in three game sevens that year, beating a Jordan-less Bulls and Miller's Pacers in consecutive rounds before going the distance and losing to Olajuwon's Rockets.
Ewing's vintage baseline fadeaway, reliable mid-range jumper and enormous strides contributed to one of the most versatile high-post skill sets the game has seen.
Ewing is also the Knicks' representative for biggest single-season sweat producer in team history.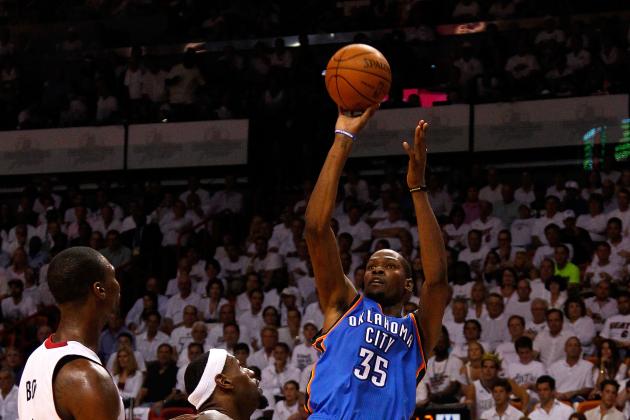 Mike Ehrmann/Getty Images

At 23 years old, Kevin Durant had the best season in franchise history.
The 28 points he averaged per game came mostly from the perimeter, which is incredible considering he shot almost 50 percent from the floor.
On Durant's path to the NBA Finals, he recorded a career-high 51 points during the regular season and hit a game winner against Dallas in Game 1 of the first round.
Durant's ability to create uncontested looks for himself has translated to three consecutive scoring titles and all sorts of team victories. It's only a matter of time before he gets his first ring.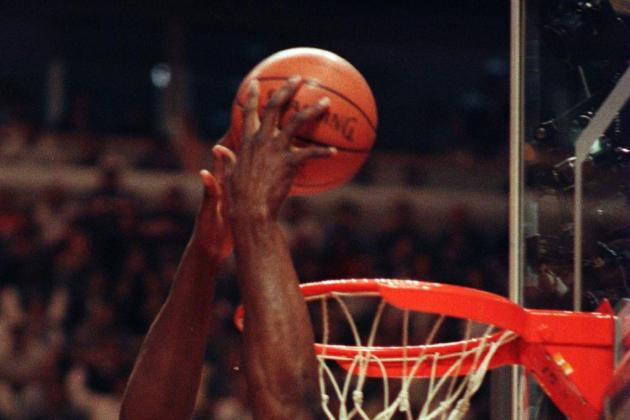 Jonathan Daniel/Getty Images

It's a good thing for opposing centers that YouTube wasn't invented until Shaq joined the Suns.
Unlike anything we've ever seen when he first got into the league, it didn't take Shaq long to reach his first NBA Finals. He averaged 29 points and 11 boards at 22 years old and gave arena operations staff a reason to keep spare rims in the building.
Arguably the most dominant player to grace an NBA court, you can't mention Shaq and Kobe without thinking about Shaq and Penny first.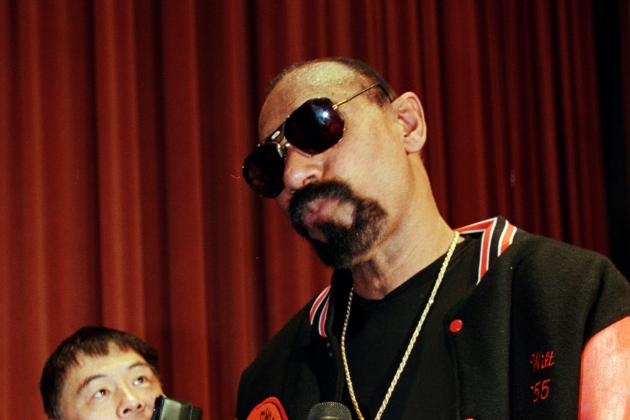 Brian Bahr/Getty Images

It's tough to give Allen Iverson the nod after Wilt averaged 33 points, 24 rebounds and five assists in 1966. In Game 5 of the conference semis, he put up 46 and 34. You can't argue with numbers, although it sounds like the game was just unfair for Wilt's defenders.
For the record, I think Iverson is one of the most incredible athletes of our generation considering his size and overall output. But come on—33 points and 24 boards? You put me in a corner, Wilt.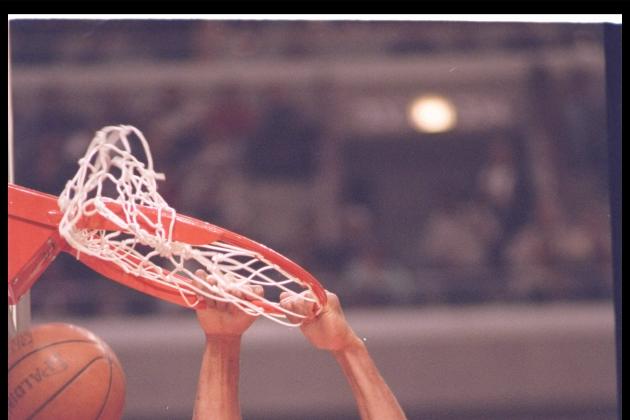 Jonathan Daniel/Getty Images

Barkley's MVP trophy from 1993 probably eases some of the pain caused by his ring-less fingers. The Round Mound of Rebound made his imprint on '90s basketball after he averaged 25 points, 12 boards and five assists before reaching the NBA Finals.
In Game 7 of the Western Conference Finals, Barkley put up 44 points and 24 rebounds to lead the Suns over the Sonics. He was a relentless interior presence playing mostly under the rim and used his butt as well as anyone in order to better position his body.
Barkley is living proof that over-analyzing athletic testing and physical measurements can be a poor method for projecting and evaluating.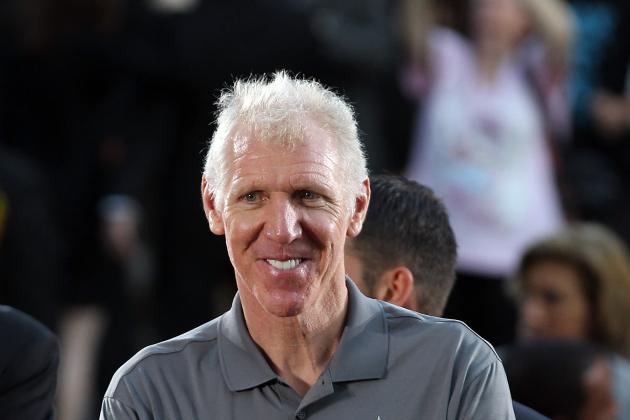 Jim Rogash/Getty Images

Though Walton's career was hampered by injuries, his contribution to Portland in 1977 led to an NBA championship and a stamp of approval that won't expire.
Walton had intensity oozing out his pores. If they had DVR back then, you could probably pause the television on some pretty funny Walton faces. But that was the key to his game, as his impact was felt on the glass, at the rim and on the defensive end.
He averaged 18 points, 14 boards and three blocks during the year and was named NBA Finals MVP.
Walton also wins the award for greatest hippie in Blazer's history—make that NBA history.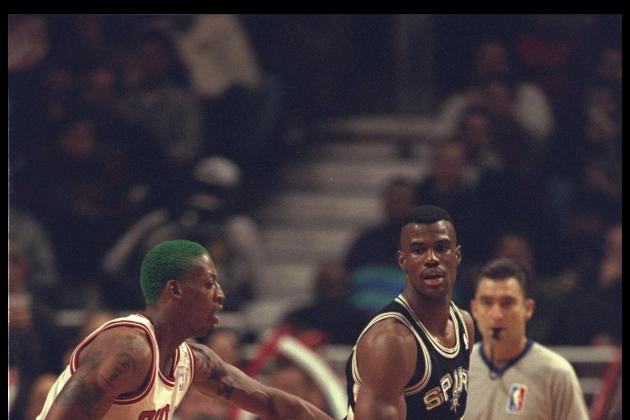 Jonathan Daniel/Getty Images

Tim Duncan may have won more rings, but he never had season like Robinson's in 1994.
The Spurs won 55 games on the back of The Admiral, who finished the regular season with averages of 29.8 points, 10.7 rebounds, 4.8 assists and 3.3 blocks.
In the last game of the year, Robinson poured in 71 points. You just don't see that type of scoring from big men anymore.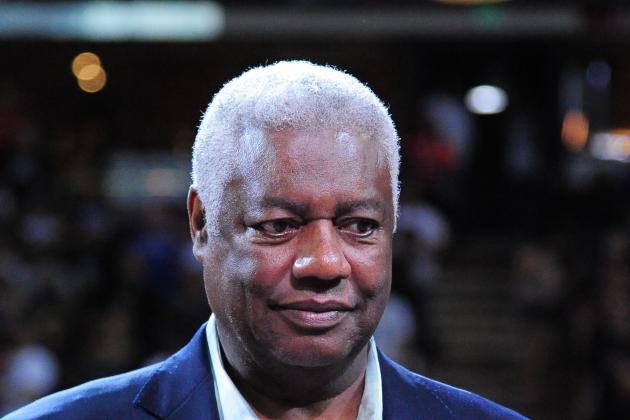 Kyle Terada-US PRESSWIRE

Robertson was a unique, 6'5'' guard who did it all, which was made evident in 1962 when he averaged 30.8 points, 11.4 assists and 12.5 rebounds a game for the Cincinnati Royals.
Not surprisingly, he's the only player to ever average a triple-double, which will automatically get you a spot on the greatest-single-season-performance list.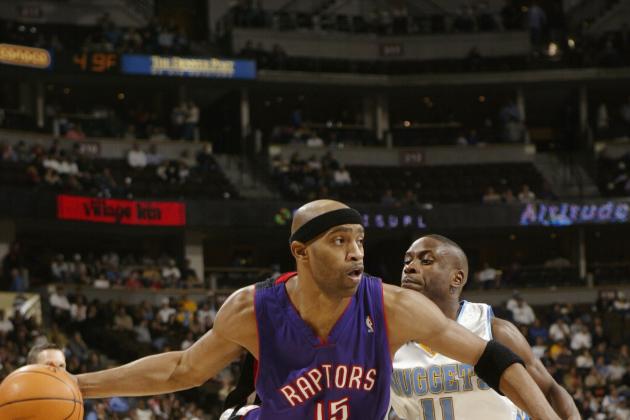 Brian Bahr/Getty Images

Vince was as fun to watch as anyone in his prime—particularly in 2001, when he was scoring 27 points a night.
He added a perimeter scoring game to help round out his offensive repertoire and connected on 40 percent of his three-point attempts that year. The Raptors ultimately lost in seven to Philly in the second round, which is an impressive feat when you consider that Antonio Davis was their second-leading scorer.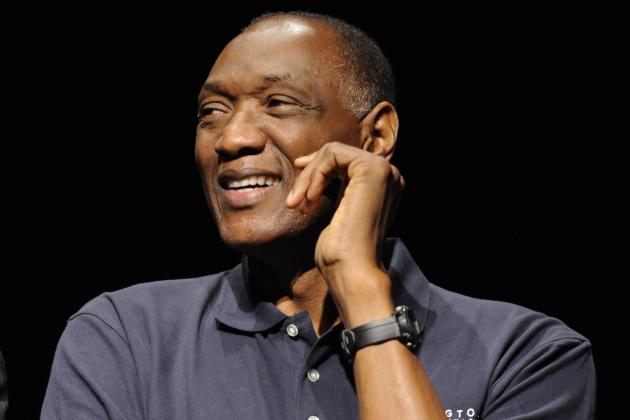 Rafael Suanes-US PRESSWIRE

Hayes was the driving force behind the Bullet's 1978 NBA title run, averaging 19 points and 13 boards alongside Wes Unseld. The two of them put on rebounding clinics, but Hayes ability to consistently convert rebounds into offense gave Washington the best single-season performance in its history.
For the record, Bernard King averaged 28 a game for Washington in 1991, but the team only won 30 games.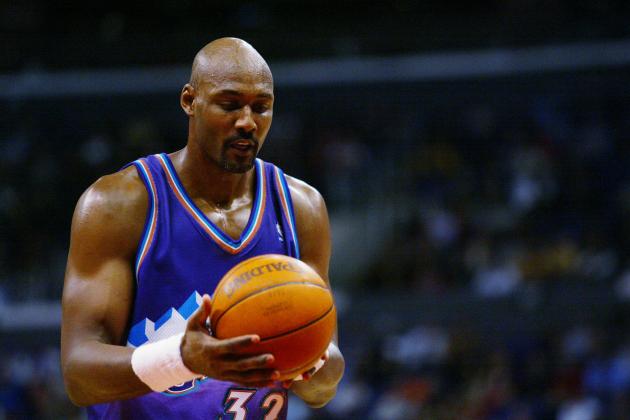 Lisa Blumenfeld/Getty Images

Malone scored a ton of points in a Jazz uniform, but from 1996 to 1998, he simply went nuts.
The Mailman averaged 27 points and 10 boards in back-to-back years, earning MVP honors in 1997 and reaching his first NBA championship. Like everyone else, the Jazz ended up going down to Jordan and the Bulls, but Malone solidified his reputation as one of the all-time greats.
That funny looking point guard he had wasn't too bad either.