5 NBA Rookies Crumbling Under Pressure to Begin 2012-13 Season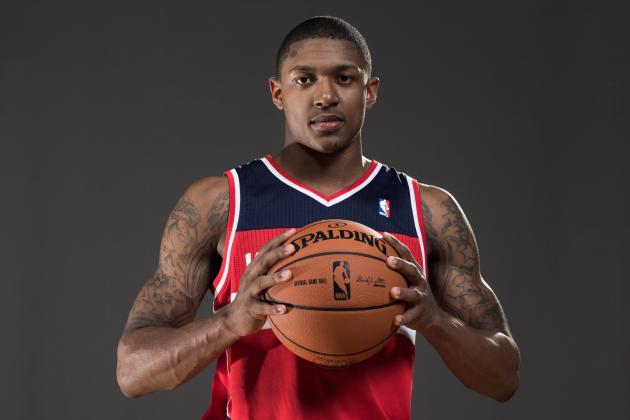 Nick Laham/Getty Images

The 2012-13 NBA season is just a week old, and the rookie class is starting to take shape. While Anthony Davis and Dion Waiters have made a solid adjustment to the professional level, others have struggled, and mightily. To say that some rookies are cracking under the pressure is an understatement.
Take Washington Wizards guard Bradley Beal, for example. He was taken third overall by the Washington Wizards and was expected to make an immediate impact as the team's starting shooting guard. Now, instead of being the phenomenal athlete he was at the University of Florida, he has struggled immensely and been the exact opposite of what team management hoped he would be.
Granted, it's still early and some of the struggling rookies could turn it around, making fans forget their slow starts.
However, until these select rookies stop folding under pressure, their NBA careers may be over just as soon as they have begun.
Begin Slideshow

»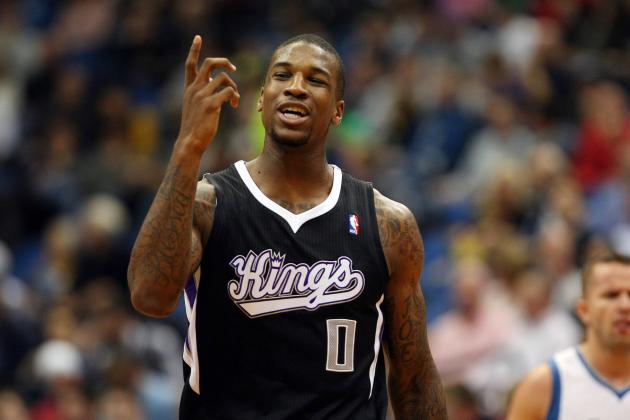 Brace Hemmelgarn-US PRESSWIRE

Season Stats: 4.7 PPG, 2.3 PPG, 1.7 SPG, 33.3 FG percentage
In Robinson's defense, he's playing on a team with an established and talented frontcourt and thus has struggled to get significant playing time, averaging just 15 minutes per game. After averaging 17.7 points and 11.9 rebounds while shooting 50 percent from the floor his junior year at Kansas, the former Jayhawk has looked lost on the court thus far, playing nothing like at No. 5 overall pick.
Robinson has a great NBA body at 6'10", 237 pounds, but in his first three NBA games, he has logged just seven rebounds and that is unacceptable. His scoring struggles combined with playing for a franchise that is looking to get back into contention after years of underachieving doesn't help matters either.
Only if he can stop putting so much pressure on himself to be the alpha dog in his limited minutes and just play the game, learning some pointers along the way from head coach Keith Smart, his numbers should improve.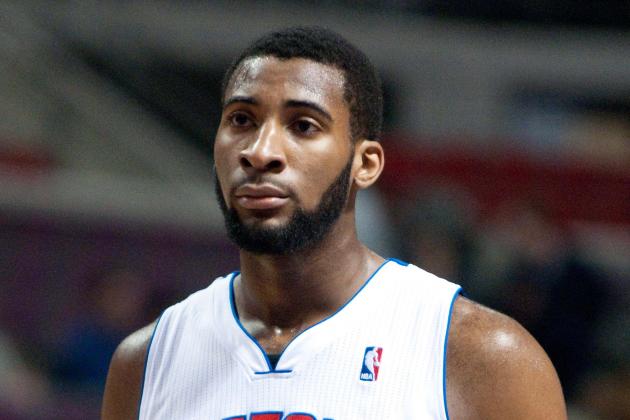 Tim Fuller-US PRESSWIRE

Season Stats: 4 PPG, 5.7 RPG, 1.7 BPG, 50.0 FG percentage
Drummond has shown consistent production on defense and will continue to improve, but his work on offense leaves much to be desired. In 17.7 minutes per game, he doesn't demand the ball nearly enough and only averages about three field-goal attempts per game.
Yes, Drummond was drafted to be a defensive player and not so much an explosive presence on offense, but his 6'10", 270-pound frame allows him to be just that. Whenever he's in the game, he needs to ask for the ball more often and use his size to create scoring attempts for himself and further help his young and inexperienced team.
It may look ugly at first, but with time, Drummond can stop cracking under offensive pressure and become a big man whose value stretches across the entire court.
John E. Sokolowski-US PRESSWIRE

Season Stats: 6 PPG, 5.7 RPG, 1.3 BPG, 33.3 FG percentage
At 6'11", 231 pounds, Valanciunas has the size of an NBA center. After waiting a year to join the NBA, he has been anything but effective for the Toronto Raptors.
Looking at the numbers, the one that stands out the most is Valanciunas' field goal percentage. His shot selection has been questionable, which can be attributed to adjusting to the NBA's balanced style rather than the offense-oriented game played in Europe.
More importantly, he is someone the Raptors and their fans have been waiting nearly two years to see play. Throw in his appearance in the new documentary The Other Dream Team, and it's safe to say he's under a lot of pressure from both the media and himself to do well.
Unfortunately, up to this point, he has not lived up to the hype.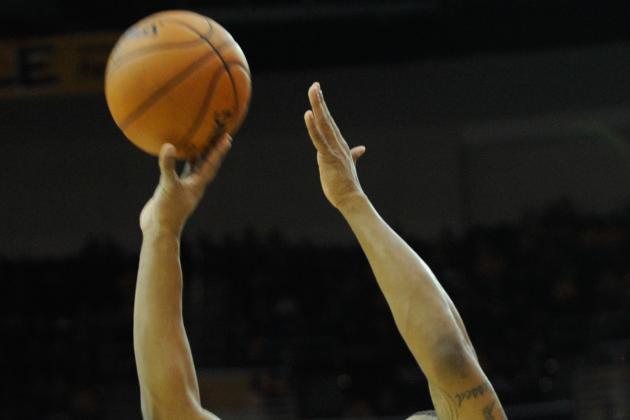 David Richard-US PRESSWIRE

Season Stats: 5 PPG, 2 RPG, 2 APG, 0.5 SPG, 15.4 FG percentage, 33.3 3P percentage
In one year at Florida, 6'3" Bradley Beal showed fans and experts alike that he was just an excellent athlete. He averaged 14.8 points, 6.7 rebounds, 2.2 assists and 1.4 steals while shooting 44 percent from the field and 34 percent from long range. His work ethic and tremendous athleticism led the Wizards to pick him third overall in this year's draft.
Unfortunately, Beal is undersized for shooting guard at 6'3", 207 pounds and it has shown in just two NBA games. He has made just two of 13 field-goal attempts and looks like he's just trying to do too much on the court in the absence of John Wall. Keep in mind, he has three talented teammates in Trevor Ariza, Emeka Okafor and Nene, but they have all either struggled or not appeared in a game due to injury.
Simply put, once Beal starts playing like a leader and not just a go-to guy, only then will his numbers improve. Otherwise, he'll continue to crumble under pressure.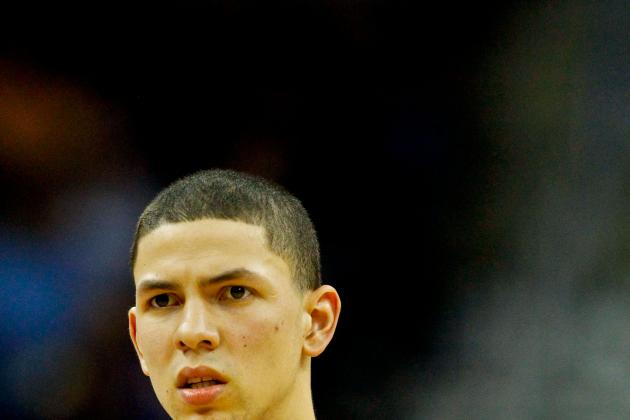 Derick E. Hingle-US PRESSWIRE

Season Stats: 6 PPG, 1.7 SPG, 20.0 FG percentage, 0.9 3P percentage
Rivers excelled as a shooter in his lone year at Duke, averaging 15.5 points per game while shooting 43 percent from the field and 36 percent from long range. His only issue was that he was a bit undersized for shooting guard at 6'4", 200 pounds and thus could have used an extra year at school so that he could further improve his jump shot and become a more complete player.
In his rookie season thus far, Rivers' inexperience has shown as his jump shot has completely disappeared. Instead of consistently driving the lane and drawing fouls, he continues take shot after shot and makes just three trips to the charity stripe per game.
It's understandable why Rivers would fold under pressure, especially given that he's on the New Orelans Hornets and immediately had to step into a starting role due to Eric Gordon's knee injury. Still, on a team as young as New Orleans and with the future looking bright, fans are going to expect him to be nothing but excellent.
Until he stops trying to be the big man on campus and actually starts trying to play the game effectively, however, Rivers' time in the Big Easy is destined to be anything but easy.