PGA Tour: Should a New 5th Major Be a Match-Play Event?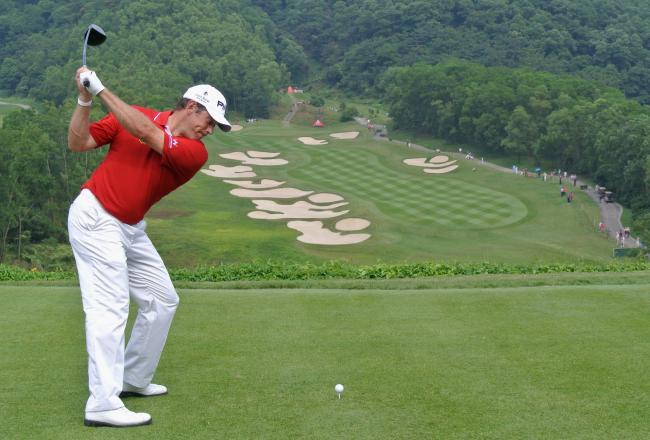 China's Mission Hills.
Andrew Redington/Getty Images
Match play has long been part of the fabric of golf.
From a local foursome on a Sunday afternoon to the Ryder Cup, scoring golf by who wins an individual hole is as ancient and revered as the game itself.
Does that mean we should have match play become a fixture as a new major?
Well, match play was already a format in a major for nearly 40 years. From 1919 until 1958, the PGA Championship was indeed a match-play event.
When Bobby Jones won the grand slam in 1930, two of his wins were in match-play events, the United States and British Amateur Championships. The historical precedent is already there, and there is nothing forbidding any of the existing majors to actually switch the current format from stroke to match play if they wanted.
Before we get into why you will never see that, let's look into the argument of actually having a fifth major first.
The game of golf has grown globally by leaps and bounds. What once was primarily an American and British Isles game has exploded the world over and players from every continent except Antarctica now have won one of the four modern majors.
In fact, there is not a hard and fast rule limiting the number of majors in men's professional golf to just four. The LPGA will play five majors next year as the Evian Masters in France joins the rotation.
The game of golf could easily support a major championship outside of the United States and United Kingdom and match play would be a wonderful format in theory to play. Course conditions would not be as important as the winner would not need to be the best under par, but the one that could survive either a 64 or 128-player field to win.
You could rotate it pretty much wherever in the world and not have to ensure that scores get out of hand and help the game grow from South America to Japan as you could fit it into an existing course and not necessarily have to build a series of challenging courses to test the biggest stars on the planet.
So why hasn't this happened? Television.
Should men's golf have a match-play major?
That is why the PGA switched to the familiar stroke-play format for the 1959 championship because they could not guarantee a decent television draw year in and year out for the finals.
That is also the other reason why none of the other majors have tried it, despite casual fans having a better understanding now of how match play actually works.
While the WGC runs a match-play event near Tucson in Arizona, Dove Mountain is universally loathed by all. The weather ranges from bad to awful with cold and snow, and the layout is boring desert golf.
The other problem the WGC event organizers do not have any control over is the pure volatile nature of match play itself. On paper, one might think that the No. 1 player in the world would hold a significant advantage over the last player in the field; the reality is that is not true.
Anyone can beat anybody on that level on any given day. A Webb Simpson-Peter Hanson Sunday final in Australia will draw nearly zero interest—no matter the stakes.
It would mean a great deal for the players, especially those from countries that would be hosting a major, but unless a Tiger Woods or a Rory McIlroy are in the final, it would draw a collective yawn from the public, especially if the match was lopsided and ended early.
What the pro tours should do is float the WGC-Accenture Championships—the current top-64 match-play event—around to different parts of the world and see how much interest they get.
If a February event can grab a hold of the sporting public here and in Europe, then you can see that particular event possibly raised to a major status, but the very unpredictable nature of match play makes it unlikely.
Organizers would be hard-pressed to draw quality fields to Dubai for just one guaranteed round of golf, and until the tournament had a generation to establish its credentials, the casual fan would not watch two non-household names play for a championship whether it was a major or not.
This article is
What is the duplicate article?
Why is this article offensive?
Where is this article plagiarized from?
Why is this article poorly edited?