Ranking MLB's 7 Best American-Born Prospects Heading into 2013
Jim Rogash/Getty Images

To begin the week I thought it would interesting to view some of the game's top prospects through a different lens, focusing on their origin rather than simply tools, experience or perceived upside.
Having said that, I wanted to offer a brief look at the best American-born prospects, which, surprisingly, includes a majority of players featured in Prospect Pipeline's Top 50 Prospects.
So, before I dig into what may be several days worth of scouting reports, video and miscellaneous notes from my weekend in Arizona for the Rising Stars Game, here's my take on the game's elite American-born prospects.
Begin Slideshow

»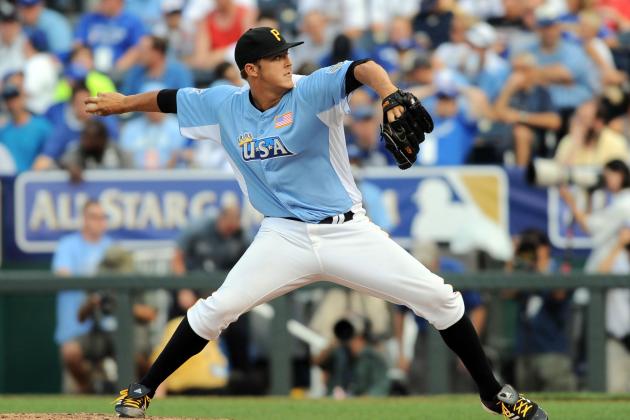 Denny Medley-US PRESSWIRE

2012 Stats (A+, AA): 9-8, 142 IP, 3.55 ERA, 1.11 WHIP, 7.4 K/9, 2.4 BB/9 (26 GS)
Along with teammate and fellow prospect Gerrit Cole, the Pirates have a pair of top-of-the-rotation starters nearing a big-league promotion. At 6'6", 225 pounds, the 20-year-old already has the makings of four above-average to plus pitches in a plus fastball and curveball, as well as a slider and changeup.
Despite his size and relative lack of experience—the Pirates limited his workload prior to the 2012 season—the right-hander has an advanced feel for pitching and above-average command of each of his pitches.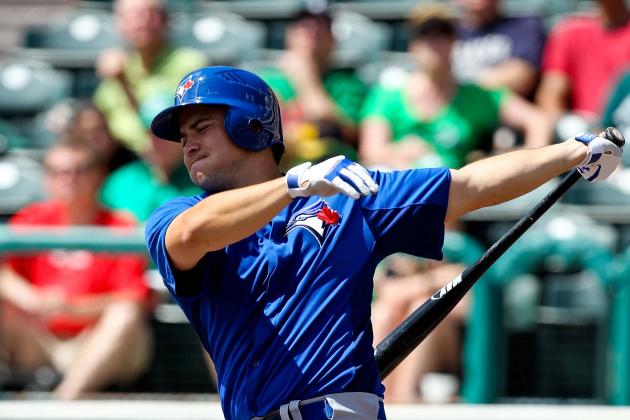 Daniel Shirey-US PRESSWIRE

2012 Stats (AAA): .333/.380/.595, 39 XBH (16 HR), 52 RBI, 59/19 K/BB (67 G)
The top catching prospect in the game, d'Arnaud, 23, would have likely reached the major leagues this past season had it not been for a torn knee ligament (PCL) towards the end of June.
When healthy, the 6'2", 195-pounder showcases the ability to hit for both average and power, and his defense continues to improve beyond expectations.
It's still unclear how the Blue Jays will handle the final phase of his development with J.P. Arencibia still in the picture, but there's a strong chance d'Arnaud reaches the big leagues before the All-Star break.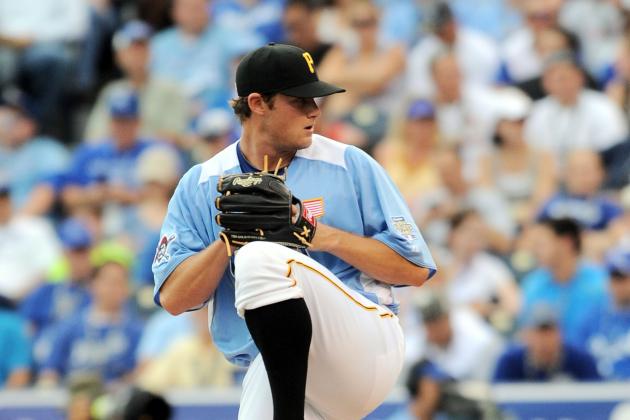 Denny Medley-US PRESSWIRE

2012 Stats (A+, AA, AAA): 9-7, 132 IP, 2.80 ERA, 1.197 WHIP, 9.3 K/9, 3.1 BB/9 (26 GS)
The No. 1 overall selection in the 2011 draft, Cole is the absolute epitome of a power pitcher. At 6'4", 220 pounds, the right-hander struggles to maintain his command throughout games and can get himself in trouble with walks.
However, his three-pitch mix (fastball, slider and changeup) is absolutely electric and has him poised to become a front-line starter for the Pirates in the near future.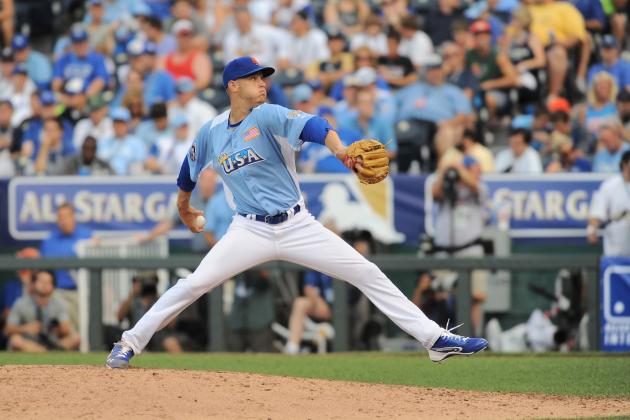 Denny Medley-US PRESSWIRE

2012 Stats (AA, AAA): 12-8, 2 CG, 149 IP, 3.26 ERA, 1.168 WHIP, 8.9 K/9, 3.6 BB/9 (25 GS)
Traded by the Giants for Carlos Beltran in late 2011, Wheeler enjoyed his best minor league season to date in his first year with the Mets.
Both his plus fastball and curveball rank among the best in the minors, while his changeup has become an above-average pitch.
It won't be long until the 6'4", 185-pound right-hander follows in the footsteps of former prospect Matt Harvey and reaches the major leagues.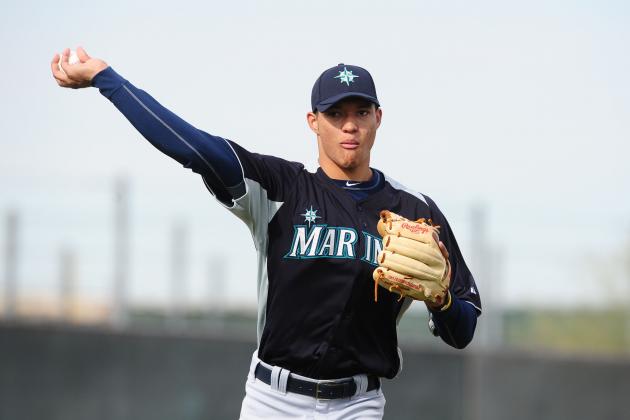 Mark J. Rebilas-US PRESSWIRE

2012 Stats (AA): 7-10, 126.2 IP, 4.69 ERA, 1.374 WHIP, 8.4 K/9, 3.6 BB/9 (25 GS)
While Walker's stats may not jump out like Bundy's or Jose Fernandez's, it's important to remember that the 6'4", 210-pound right-hander spent the entire 2012 season pitching as a 19-year-old in Double-A.
Walker is an exceptional athlete whose frame and arsenal make him highly projectable. At the moment his two best pitchers are his fastball and curveball, both of which already grade as plus offerings.
Furthermore, the right-hander's changeup continues to improve and shows the potential to be a third plus pitch.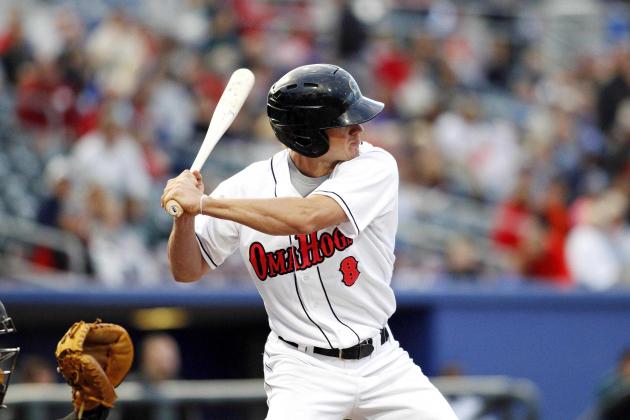 Matt Ryerson-US PRESSWIRE

2012 Stats (AA, AAA): .314/.387/.600, 69 XBH (37 HR), 109 RBI, 140/61 K/BB (134 G)
After a enduring essentially a season-long knee injury that hampered his production at Double-A in 2011, Myers, 21, bounced back in a big way this past season.
The 6'2", 205-pounder outfielder was arguably the top offensive performer this past season, as he posted a .987 OPS between Double and Triple-A.
Exploding from a tall, slightly open stance, the right-handed hitter showcases plus bat speed and raw power that should allow him to hit for both average and power in the major leagues.
Expect him to be a major run-producer batting in the heart of the Royals' order for years to come.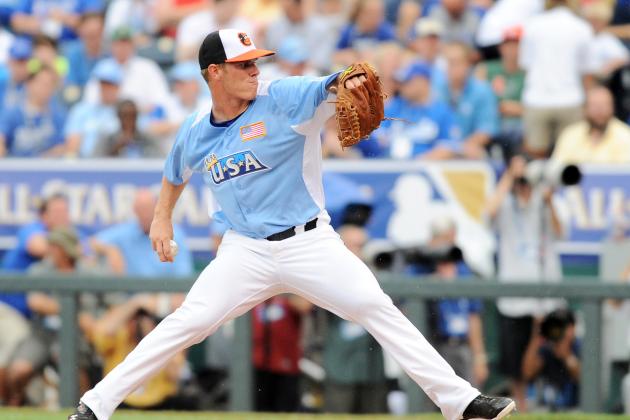 Denny Medley-US PRESSWIRE

2012 Stats (A-, A+, AA): 9-3, 103.2 IP, 2.08 ERA, 0.916 WHIP, 10.3 K/9, 2.4 BB/9 (23 GS)
MLB Stats: 1.2 IP, H, BB (2 G)
Bundy, Prospect Pipeline's No. 2 overall prospect, enjoyed a historic professional debut as he finished the season pitching out of the Orioles' bullpen after opening year at Low-A Delmarva.
At 6'1", 195 pounds, the right-hander has an athletic but durable frame built for innings, as well as a highly advanced feel for pitching given his age.
Bundy's arsenal consists of a plus fastball in the mid- to upper-90s, plus curveball (though it can be inconsistent at times), an above-average slider, and a rapidly improving changeup.