8 Matchups We'd Love to See Early in the Season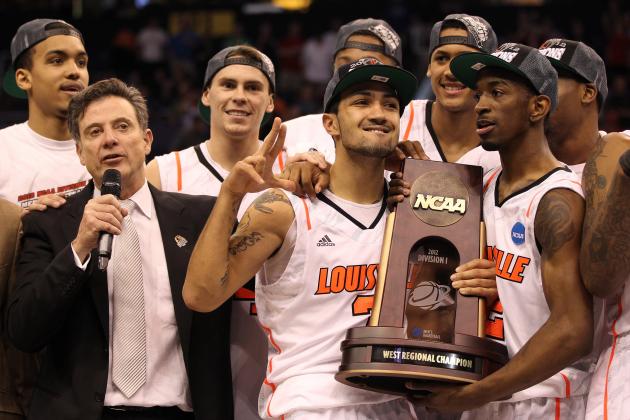 Jamie Squire/Getty Images

Although most of college basketball's schedule is set in stone, there are still question marks involving some of the country's best teams this November. The assorted early-season tournaments have the chance to provide some of the year's best non-conference action…provided the matchups work out properly.
One such tournament with especially tantalizing potential is the Battle 4 Atlantis, which boasts four teams ranked in the preseason Top 25. The final game of that bracket could shake out any number of ways, but a late-November duel between Rick Pitino's Louisville Cardinals and Coach K's Duke Blue Devils would be one that could give fans a terrific show.
Read on for more on Louisville-Duke and the rest of the eight most intriguing showdowns that might play out before December arrives.
Begin Slideshow

»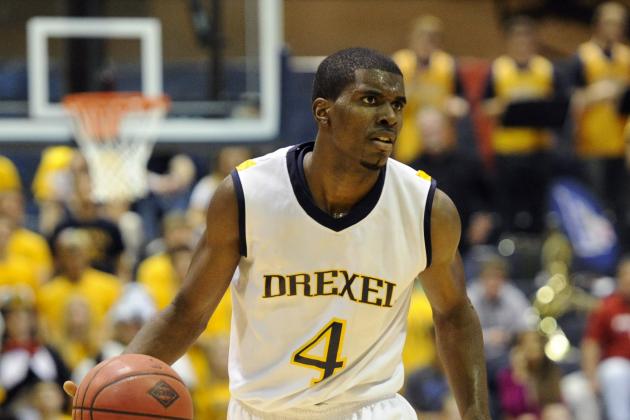 Howard Smith-US PRESSWIRE

Coming off a school-record 29 wins and with four starters returning, Drexel will be one of the most dangerous bracket-busters in the country this season.
The CAA powerhouse is taking a long trip to the Anaheim Classic, where they'll be tested by local powers such as St. Mary's (in the tourney opener) and, likely, Pac-12 sleeper Cal in the final.
The Golden Bears feature a killer backcourt pairing of Allen Crabbe and Justin Cobbs (a combined 27.8 points and 7.1 assists per game).
The Dragons, though, have a first-rate point guard of their own in Frantz Massenat (team-highs of 13.7 points and 4.8 assists a night).
Massenat also leads a defense that ranked fifth in the nation in points allowed, one which should be tough enough to earn a signature early-season win here.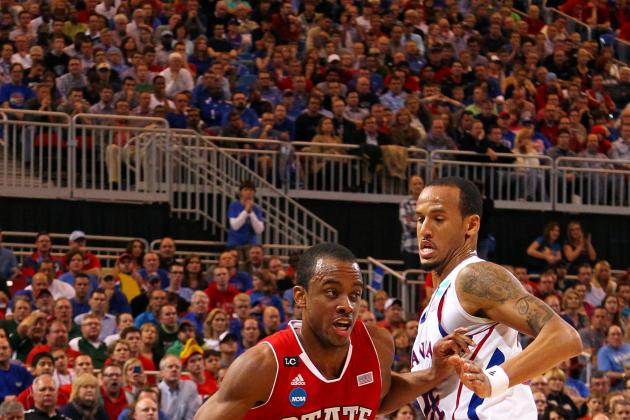 Dilip Vishwanat/Getty Images

The Puerto Rico Tip-Off will be a point guard extravaganza, with brilliant-but-lesser-known floor leaders such as Providence's Vincent Council and Penn State's Tim Frazier getting the chance to shine.
The best of the bunch, though, will be leading the event's best team: Lorenzo Brown of the sixth-ranked N.C. State Wolfpack.
The combination of C.J. Leslie (the preseason ACC Player of the Year) and the multi-talented Brown makes the veteran Wolfpack a steep challenge for any opponent, but they'll get a run for their money in a potential final game against rising Tennessee.
The Vols return four starters of their own, led by (who else?) point guard Trae Golden, and their three-point shooting prowess gives them a great shot to take N.C. State down to the wire—even if the tournament-tested Wolfpack are likely to triumph in the end.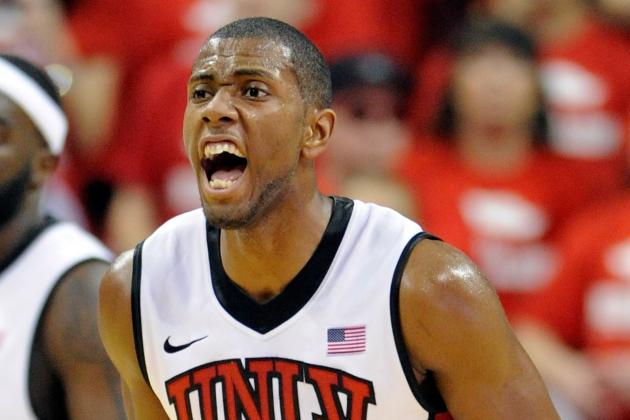 Ethan Miller/Getty Images

After shining at last year's Las Vegas Invitational, the No. 18 Rebels opted for the other hometown tournament this year.
Assuming UNLV survives its opener against a promising Oregon team, the final of the Global Sports Classic should be a battle of contrasting styles as the Rebels take on the Cincinnati Bearcats.
Cincy is absolutely loaded in the backcourt, where returnees Cashmere Wright, Sean Kilpatrick and JaQuon Parker (34.3 points and 14 rebounds per game combined) will have a distinct advantage over Anthony Marshall and UNLV's depleted perimeter corps.
On the other hand, the Bearcats' lone inside presence (former reserve Justin Jackson) will be overwhelmed by the Rebels' depth and talent up front, where rebounding ace Mike Moser and star freshman Anthony Bennett are just the beginning of the star power.
With so much muscle up front, and a de facto home crowd on their side, UNLV should come out on top, but the Bearcats and their high-pressure defense will get their licks in before the end.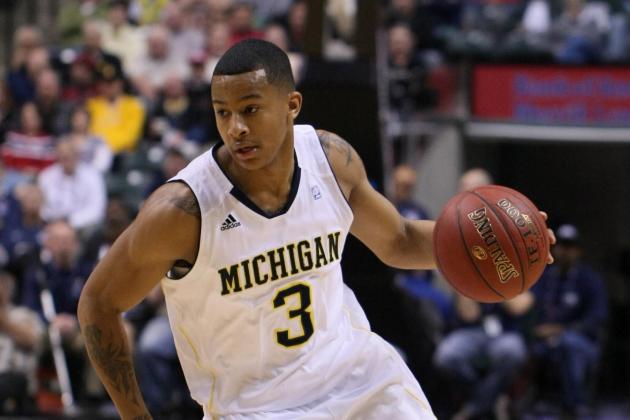 Brian Spurlock-US PRESSWIRE

For a rarity, one of the most interesting (and dangerous) teams in the preseason NIT isn't among the top four seeds who get to host the preliminary rounds.
The Lehigh Mountain Hawks return four starters from the 27-8 team that stunned Duke in last year's Big Dance. If Lehigh makes it as far as Madison Square Garden, they'll get a crack at another of March's upset victims, the No. 5 Michigan Wolverines.
The addition of two elite freshmen (Mitch McGary and Glenn Robinson III) to the team that fell to 13th-seeded Ohio makes the Wolverines a great deal better than last year's squad, but no more accustomed to handling adversity.
Michigan probably has too much talent for even versatile Lehigh star C.J. McCollum and his experienced team, but the Mountain Hawks won't go down without a fight.
Kevin C. Cox/Getty Images

Most of the field at the Charleston Classic should be little trouble for 19th-ranked Baylor.
The Bears' combination of young size (freshmen Isaiah Austin and Ricardo Gathers) and veteran guards (Pierre Jackson and Brady Heslip) should be more than enough to handle the likes of Boston College and Colorado.
In the final, however, the Bears will be in for a real test in a probable tilt with Isaiah Canaan and Murray State.
The high-scoring Canaan is one of the country's top all-around guards, and even Baylor's size advantage may not be enough to stop a squad looking to prove that last year's 31-2 record was no fluke.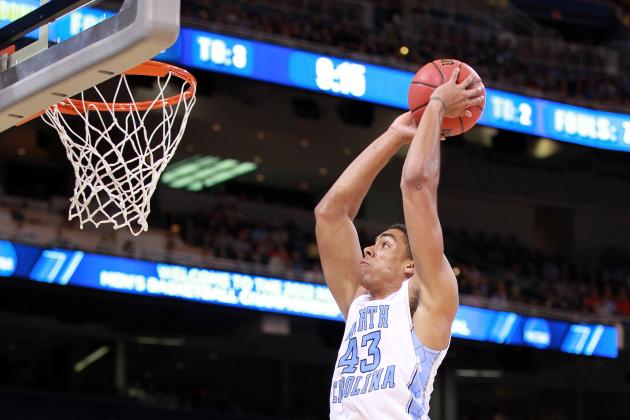 Andy Lyons/Getty Images

After a year outside the postseason spotlight, the uber-underdogs from Butler will be back with a vengeance this season.
They'll have plenty of chances to prove themselves in a fearsome non-conference schedule, but one of the most interesting is a potential semifinal matchup at the Maui Invitational that would pit them against the North Carolina Tar Heels.
UNC, breaking in a slew of new starters highlighted by James Michael McAdoo, still has the potential to light up scoreboards but won't be the same unstoppable juggernaut as last year.
They'll be on upset alert against the stalwart Butler defense, especially now that the Bulldogs have added some scoring punch of their own with sweet-shooting Arkansas transfer Rotnei Clarke (15.2 points per game on .438 three-point accuracy).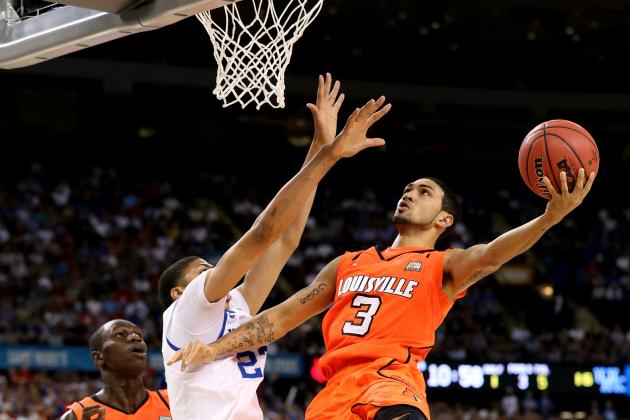 Ronald Martinez/Getty Images

The Bahamas-based Battle 4 Atlantis scored a scheduling coup this year, with four ranked teams in its field of eight.
That wealth of competition creates plenty of intriguing possibilities for the tournament final, but none looks more like a Final Four preview than No. 2 Louisville taking on No. 8 Duke.
The Blue Devils plug ballyhooed freshman Rasheed Sulaimon into an offense that's already loaded with veteran weapons inside (Mason Plumlee) and out (Ryan Kelly et al).
Even with all their offensive talent, though, it's hard to see Duke outperforming a Louisville defense that dominated throughout the 2012 postseason.
The Cardinals not only return shot-blocking whiz Gorgui Dieng and ball-hawking guards Peyton Siva and Russ Smith, but they should have a more reliable offense this year with a healthy Wayne Blackshear ready to join the starting lineup.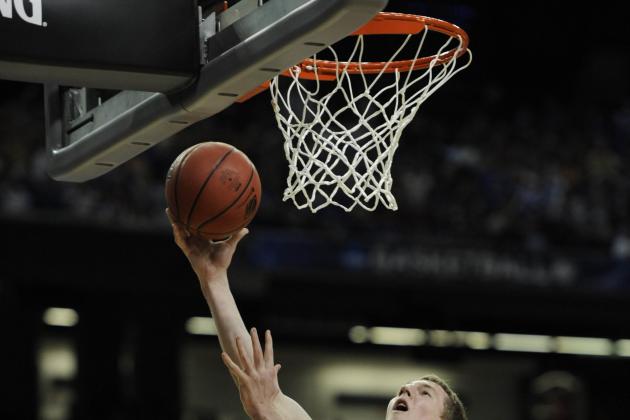 Richard Mackson-US PRESSWIRE

Few teams enter the season with as much uncertainty as No. 13 UCLA, which still doesn't know if superstar freshman Shabazz Muhammad will be ruled eligible by the NCAA.
Assuming that Muhammad is cleared (and that his shoulder injury heals by the week of Thanksgiving), the Legends Classic at Brooklyn's Barclays Center could get to host a national championship preview in November.
Muhammad and Kyle Anderson lead the nation's No. 1 recruiting class, but in the Legends Classic final they'll likely face the nation's No. 1 team in Indiana.
Hoosier star Cody Zeller will have his work cut out for him against a bruising Bruin front line, and even IU's wealth of scorers will need to be on their games to outpace UCLA's high-powered freshmen wings and avoid an early loss (like the one they handed national champion Kentucky last season).