WWE: 5 Reasons Ryback Will Not Be WWE Champion in 2012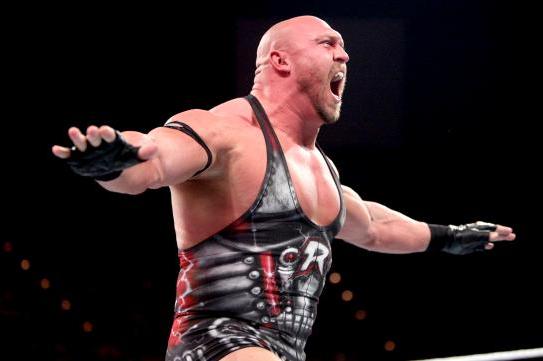 From WWE.com
The WWE has made no bones about pushing Ryback as their star of tomorrow—and the promotion seems to be inching closer to tomorrow with every power move from the muscle-bound superstar.
Though Ryback is seemingly on the precipice of a WWE title run, with his previously undefeated streak leading him to a collision course with CM Punk, there are unfortunately far too many obstacles in the way of the surging star winning the WWE's top prize before year's end.
Begin Slideshow

»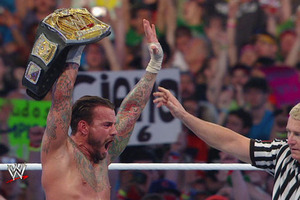 From WWE.com
The WWE has been placing a particular emphasis on CM Punk's semi-historic streak of consecutive days as reigning WWE Champion.
Announcers remind the Raw viewers how long Punk's been champion each week. He's set to eclipse the one-year mark come Survivor Series, so it's hard to imagine the WWE doing anything to screw with it at this point, given how much they promote Punk's impressive reign.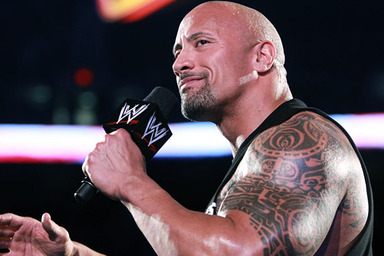 From WWE.com
The WWE impressively booked The Rock in a WWE Championship match at the Royal Rumble months in advance, but they also booked themselves into a corner.
Only a small handful of opponents would justify The Rock stepping back into the ring, and Ryback is not yet one of them.
The WWE would be better off playing it safe and keeping the title on CM Punk until what appears to be an inevitable date with The Rock to kick off the Road to WrestleMania in early 2013.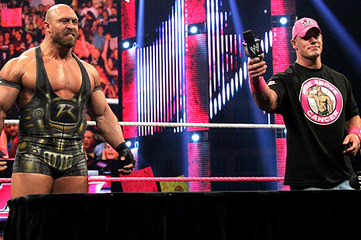 From WWE.com
John Cena is healed and ready to go. WWE would be foolish to keep him on the sidelines, as far as the WWE Championship picture is concerned.
Cena and Punk wowed a live crowd at Night of Champions during their last WWE Championship match, and based on the shoddy finish, a rematch is certainly in order.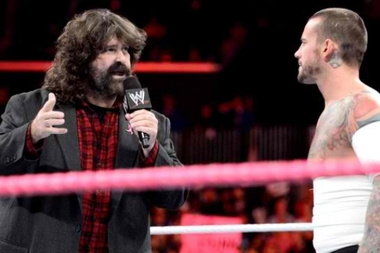 From WWE.com
With the Survivor Series main event currently set to be a ten-man tag team match, with the WWE Championship as an afterthought, this will only leave one month for Ryback to win the title at a pay-per-view (where a title change is most likely to occur) before inevitably being phased out of the WWE Championship picture.
Tables, Ladders and Chairs is the WWE's December pay-per-view, so it'd again be foolish to make the same mistake WWE did at Hell in a Cell by booking both Punk and Ryback in a match in which extreme measures would have to be taken to protect their top two stars.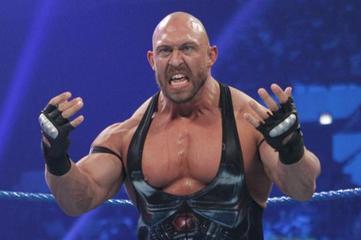 From WWE.com
Ryback needs a few more substantive feuds under his belt before he can eventually be fed the WWE Championship.
He runs the risk of peaking too early, should he win the WWE Championship so soon in his push.
Maybe a run with a lesser title will better prepare him to carry the WWE's crown jewel.