25 Lessons We've Learned and Will Never Forget from 2012 Fantasy Football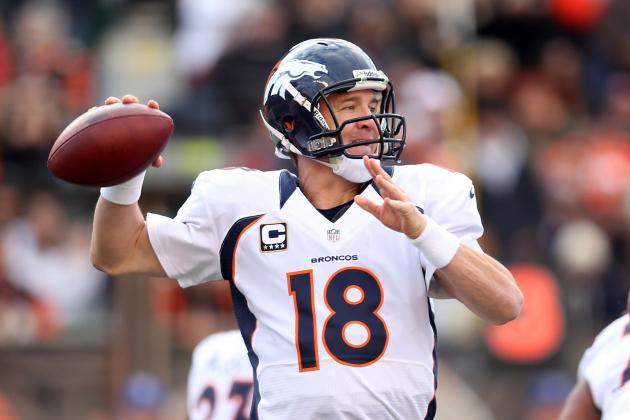 Andy Lyons/Getty Images

Peyton Manning's career is over.
Adrian Peterson isn't a first-round draft pick.
Robert Griffin III should not be drafted until the later rounds.
Before fantasy football owners drafted their teams, statements like these were being made in every fantasy league.
With the NFL season halfway done, here are 25 lessons we've learned, and will never forget, from 2012 fantasy football.
Begin Slideshow

»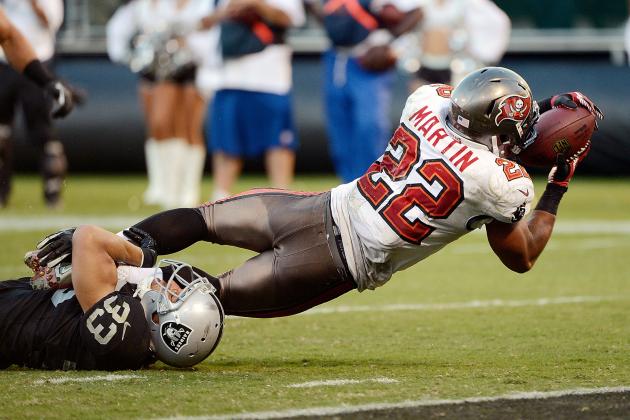 Thearon W. Henderson/Getty Images

Has there been a better group of rookie running backs than Doug Martin, Trent Richardson and Alfred Morris in the history of fantasy football?
The three of them have combined for 2,162 rushing yards and 17 rushing touchdowns only nine weeks into the season.
These three have surpassed their expectations and are going to be fantasy studs for years to come.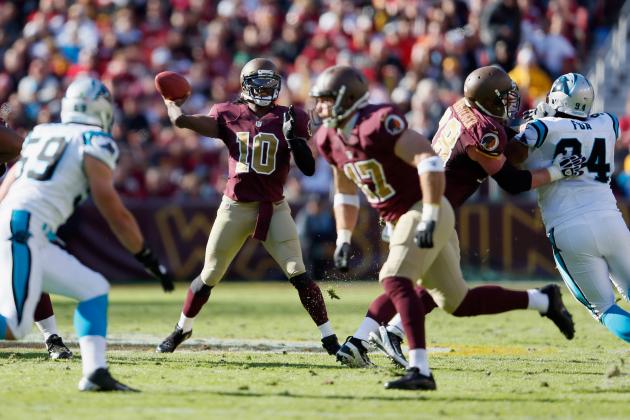 Rob Carr/Getty Images

Robert Griffin III and Andrew Luck have had no problems living up to their hype this season.
These two quarterbacks lasted until the later rounds in most fantasy drafts because of their rookie status, but that is going to be the last year that ever happens.
RG3 has been nearly unstoppable whether its throwing or running the ball, and Luck is one of the league leaders in passing yards with over 2,400.
The two of them will be legit top-10 fantasy quarterbacks for the next decade.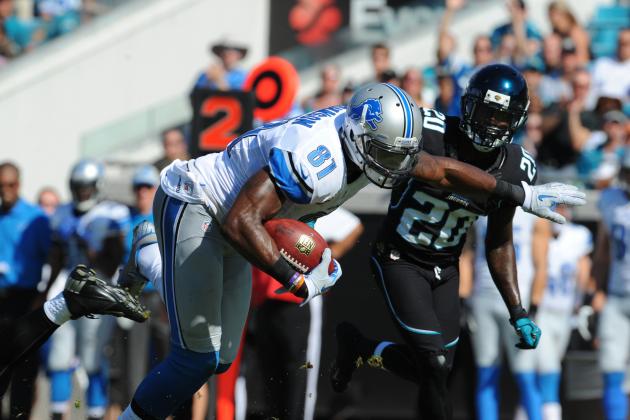 Al Messerschmidt/Getty Images

Last year it was Peyton Hillis, and this year it is Calvin Johnson.
The Madden Curse continues to make fantasy football owners look foolish. In most leagues, Johnson was a top-five draft pick and he should have been.
However after nine weeks into the 2012 season, Johnson has only one touchdown and is not even close to the player he was last season.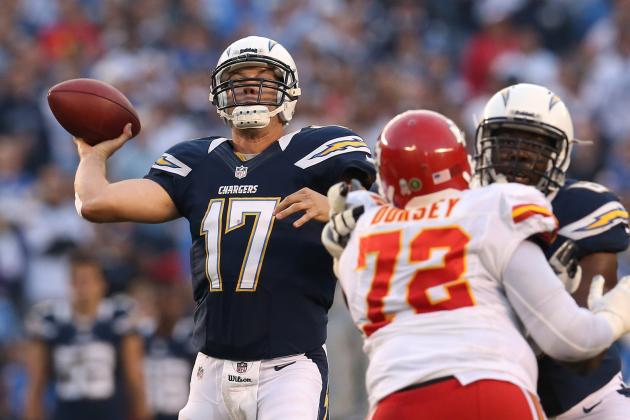 Stephen Dunn/Getty Images

After years of consistently being a top-10 fantasy quarterback, it appears that Philip Rivers has lost it.
Fantasy owners thought that his sub-par performance last year was just a fluke, but it appears we were wrong.
Every week, you never know what Rivers is going to do. Some nights he is a stud and others he is a dud. With this inconsistency, Rivers has become a No. 2 fantasy quarterback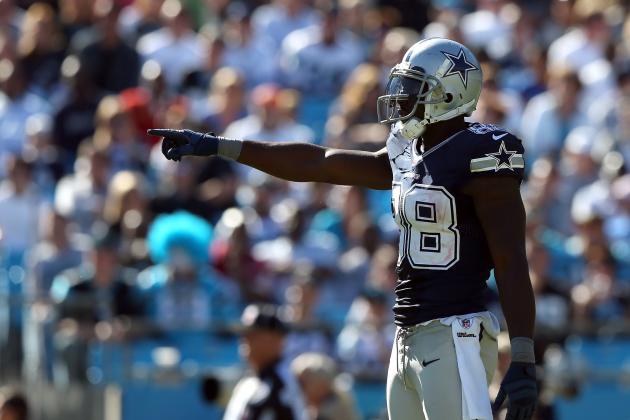 Streeter Lecka/Getty Images

Year after year, fantasy owners keep thinking that Dez Bryant is finally going to break out, and he continues to let them down.
With nine weeks in the books, it is clear that Bryant is never going to be the elite receiver we all thought he would be.
For the the future, Bryant shouldn't be drafted as anything more than a No. 3 fantasy wide receiver.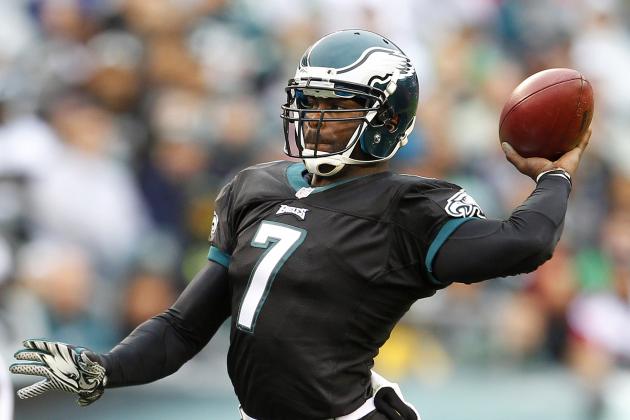 Rich Schultz/Getty Images

Not only is Michael Vick a shadow of the player he once was, but it appears he may be out of a job now.
With his job security on the line, there is a good chance that this is Vick's last season as the Philadelphia Eagles starting quarterback. It is clear that Vick is no longer the dual fantasy threat he once was and cannot be started on a weekly basis.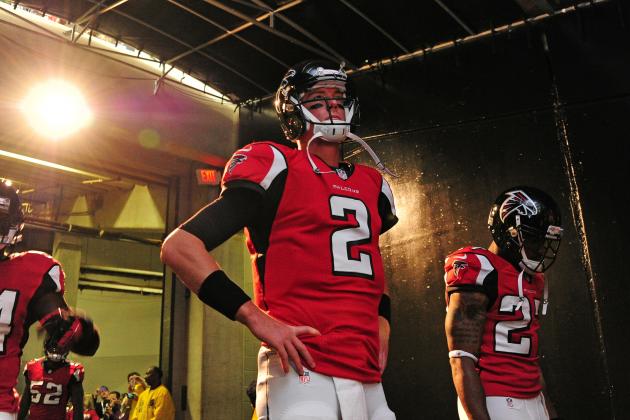 Scott Cunningham/Getty Images

Now that the Atlanta Falcons have become more of a passing offense, Matt Ryan has finally taken the next step and become a No. 1 fantasy quarterback.
With receivers to throw to like Roddy White, Julio Jones and Tony Gonzalez, how could he not?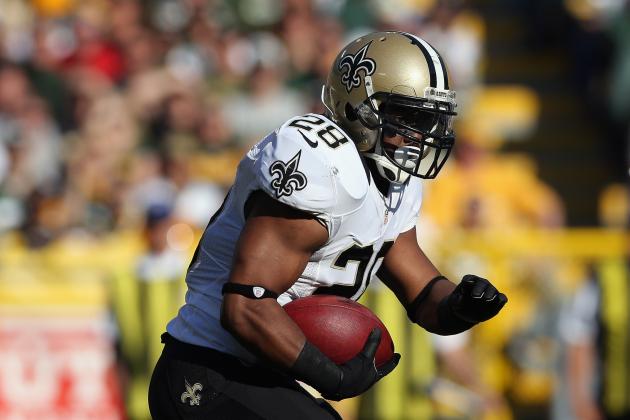 Jeff Gross/Getty Images

If you drafted Mark Ingram or Pierre Thomas, I am sure they are off your team by now.
The New Orleans Saints never run the ball, and none of their running backs can ever be relied on. Darren Sproles is the only one worth drafting, and that is only in PPR leagues.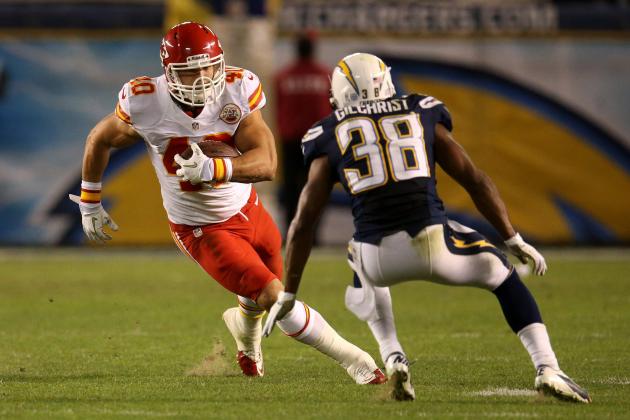 Stephen Dunn/Getty Images

After being one of the biggest busts in 2011, fantasy football owners expected Peyton Hillis to bounce back in 2012.
No one thought he was going to regain his 2010 form, but they thought that with the Kansas City Chiefs, Hillis had a legit shot of becoming relevant again.
So far though, Hillis has only 130 rushing yards and has failed to find the end zone. You were great in 2010, Peyton, but you are no longer needed on any fantasy football roster.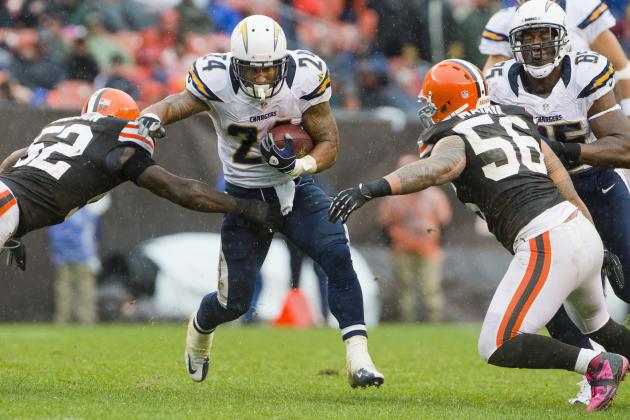 Jason Miller/Getty Images

I have been saying it since the offseason and I will say it again.
Ryan Mathews is not and will never be a No. 1 fantasy running back.
For some reason, fantasy football owners thought that this would be Mathews' breakout year. Instead, he missed the first two games with an injury, has not run for over 100 yards in a game and only scored one touchdown this year.
It is time to give up on Mathews as becoming the next stud running back. He is destined to be a No. 2 fantasy running back at best.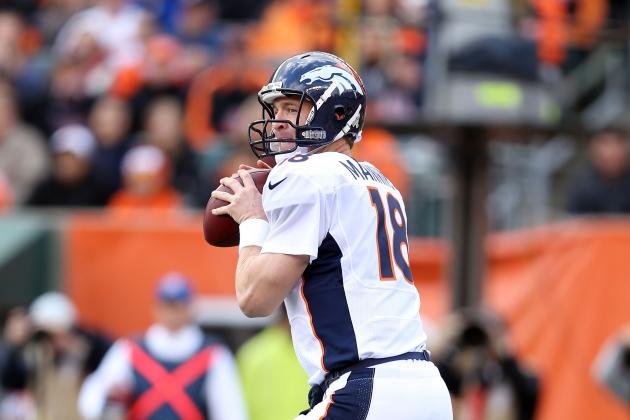 Andy Lyons/Getty Images

I never once doubted Peyton Manning was going to come back strong from his injury, and no fantasy football owner should have, either.
Manning has been sensational this year and it looks as if he has not missed a game. Through eight games, Manning has thrown for at least three touchdowns or over 300 yards in five of them.
Fantasy football owners will remember that Manning will always be a top-five fantasy quarterback.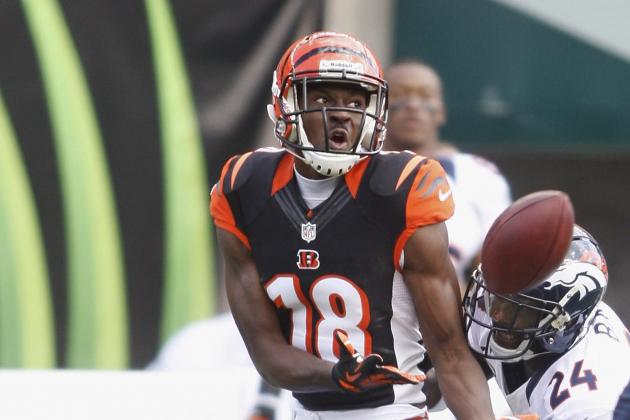 John Grieshop/Getty Images

After a sensational rookie year, there is no sophomore slump for A.J. Green.
Green has shown that he is an absolute beast and will be one of the best wide receivers in the NFL for a long time.
After nine weeks, Green not only has the sixth most receiving yards with 735, but he also leads the league with eight receiving touchdowns.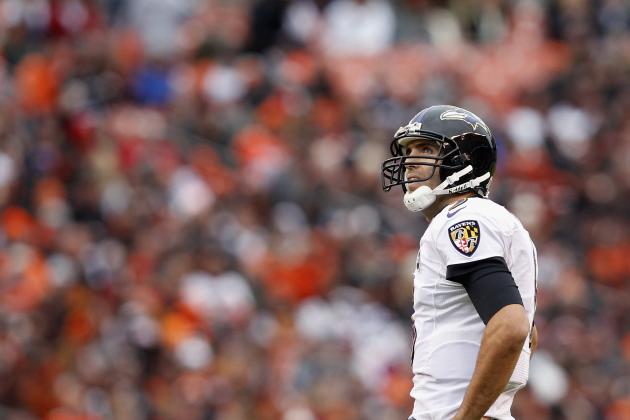 Matt Sullivan/Getty Images

After the first few weeks of the season, it looked like this could be the year that Joe Flacco finally breaks out. He looked dominant and the Baltimore Ravens offense was one of the best in the league.
Since then, though, Flacco has reverted back to his old self. The only time he plays well is when the Ravens play at home. On the road, though, Flacco is horrendous.
Its his fifth year in the NFL and I don't see this trend ever changing for him.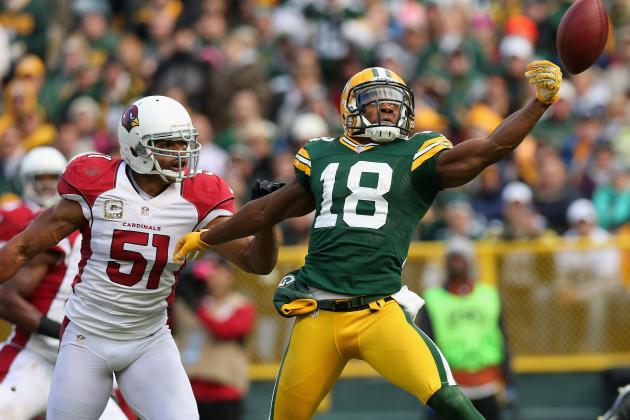 Jonathan Daniel/Getty Images

If you can get one of the Green Bay Packers' top four wide receivers, then chances are you are going to have a solid fantasy player on your roster.
Even with their No. 1 receiver Greg Jennings injured, players like Randall Cobb and James Jones have stepped up huge.
Aaron Rodgers is one of the best quarterbacks in the NFL and with his ability to spread the ball, his receivers have a shot of scoring every week.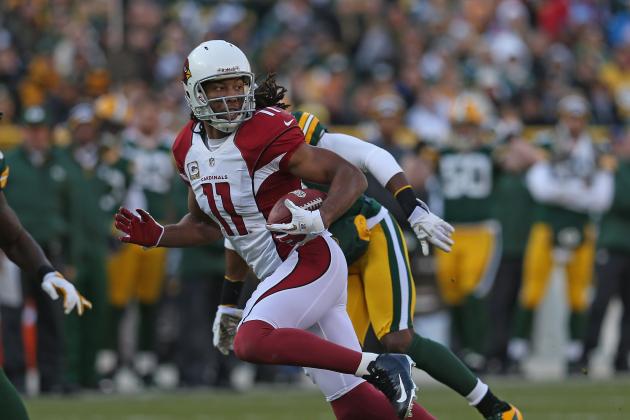 Jonathan Daniel/Getty Images

There is no doubt that Larry Fitzgerald is one of the best wide receivers in the NFL.
However, when it comes to fantasy football, Fitzgerald is going to continue to struggle as long as his quarterback is either Kevin Kolb or John Skelton. If Fitzgerald had a legit quarterback, he would be the best receiver in fantasy football.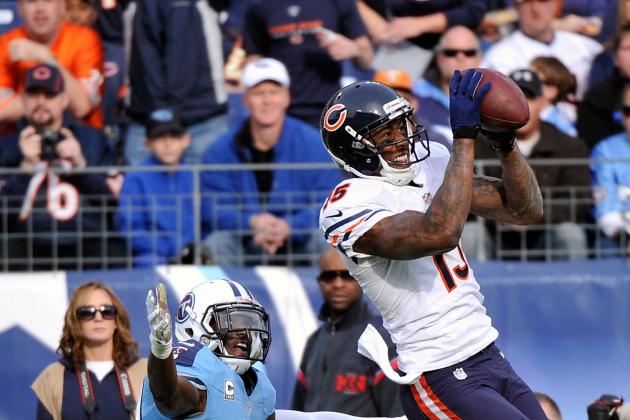 Frederick Breedon/Getty Images

When the Chicago Bears made the trade for Brandon Marshall, I said right away that he was going to become a top-five fantasy wide receiver and sure enough, he has. Nine weeks in and Marshall is arguably the best wide receiver in fantasy football.
After only catching nine touchdown passes in his last two seasons, Marshall has already caught seven this year for 797 receiving yards.
As long as Jay Cutler is his quarterback, Marshall will continue to be one of the best fantasy receivers in the NFL.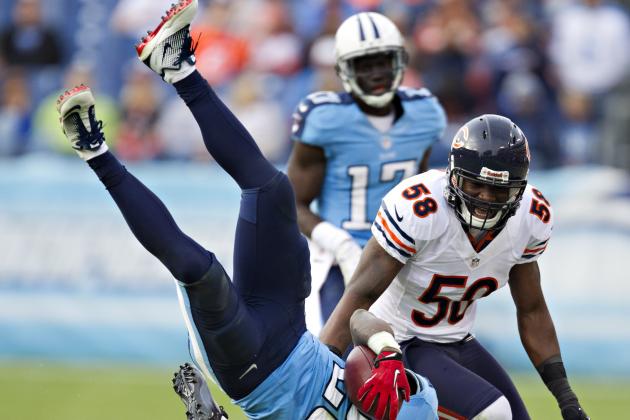 Wesley Hitt/Getty Images

Despite the recent surge in his performance, Chris Johnson can still not be considered reliable when it comes to fantasy football.
I know he has looked great the last couple weeks, but remember how he played during the beginning of the season?
For next year's fantasy football drafts, if you take Johnson, make sure you take another running back in the next round as insurance.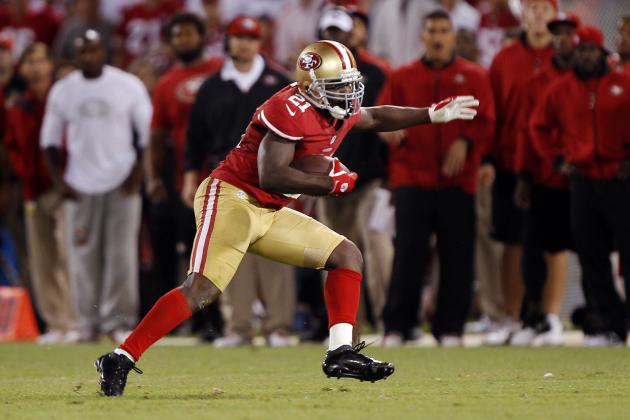 Brian Bahr/Getty Images

Heading into the 2012 season, many fantasy football owners started to doubt Frank Gore. They thought that he was getting worn down and with running backs like Kendall Hunter, Brandon Jacobs and LaMichael James in the San Francisco 49ers backfield, Gore's touches were going to be more limited.
However, Gore has proven them all wrong and has been one of the better running backs this season. He is the clear No. 1 running back for the 49ers and has the eighth most rushing yards in the NFL with 656.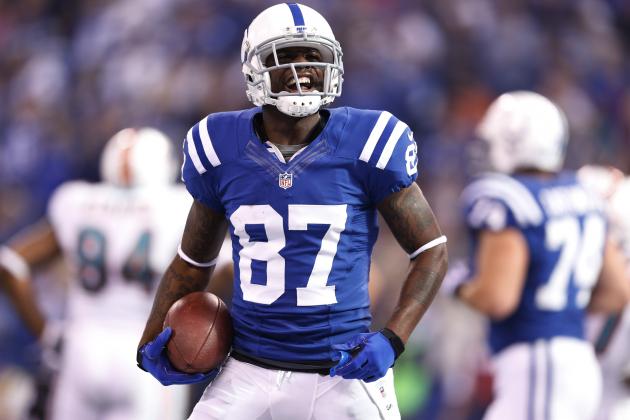 Joe Robbins/Getty Images

If you thought that Reggie Wayne was past his prime, then shame on you.
The day Andrew Luck became the quarterback for the Indianapolis Colts, I said that Wayne was going to have a bounce-back season, similar to how Steve Smith did with the Carolina Panthers last year.
May I remind you that Wayne was catching passes from Curtis Painter in 2011?
Of course he was going to have a down year. It's Curtis Painter we are talking about.
With Luck under center and no other legit receivers on the Colts roster, Wayne has been one of the best wide receivers in 2012, leading the NFL in receptions and receiving yards.
After falling to the later rounds of fantasy football drafts this past season, Wayne is once again a top-10 fantasy wide receiver.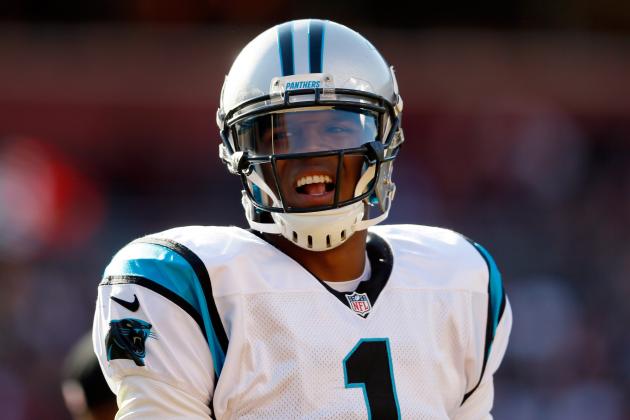 Rob Carr/Getty Images

After blowing us away in his rookie season, it appeared that Cam Newton was on the verge of becoming a fantasy football superstar. He was considered a top-five fantasy quarterback entering the season and he deserved it.
However, Newton continues to struggle with inconsistency, and fantasy football owners cannot trust him. If he continues to play like this, Newton's status as a No. 1 fantasy quarterback will be in jeopardy.
Bob Levey/Getty Images

It's not even funny how ridiculous Arian Foster has been playing this year.
For anyone who decided to go with another player than Foster with the first pick in their fantasy football draft, I am sorry for you.
Every week, Foster is a guaranteed double-digit performance and has scored at least one touchdown in every game this season. His 2012 season is going to go down as one of the best in fantasy football history.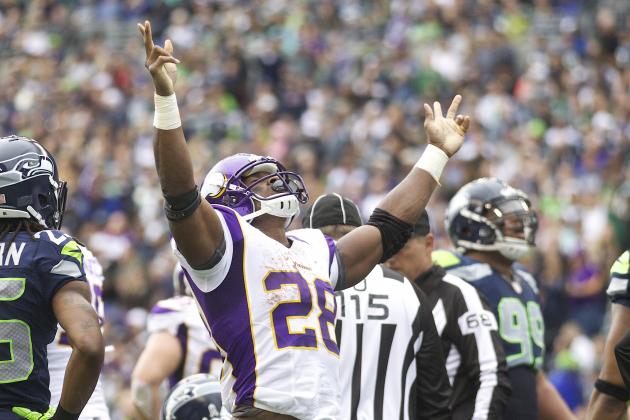 Stephen Brashear/Getty Images

No one knew what to expect from Adrian Peterson entering the 2012 season. After nine weeks though, it is evident that Peterson is still among the best running backs in the NFL.
He is having one of his best years of his career, leading the league in rushing with 957 yards, while also running for six touchdowns.
Though his fantasy stock dropped because of his knee injury, fantasy football owners will for sure be taking Peterson in the first round in next year's fantasy football drafts.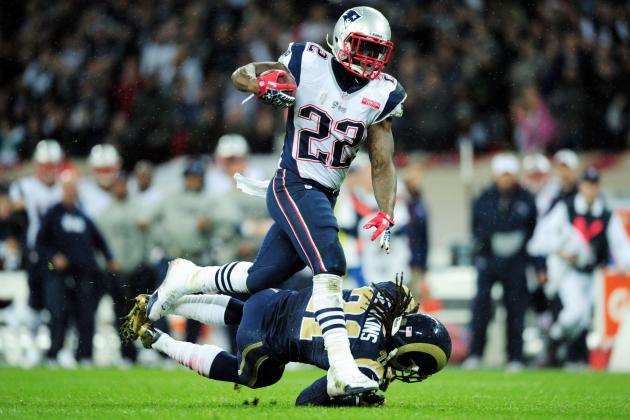 Jamie McDonald/Getty Images

Heading into the season, it was not even sure if Stevan Ridley was going to be the starting running back for the New England Patriots.
Midway through the season, though, Ridley has not only solidified himself as their starting running back, but as a legit fantasy running back. Ridley has run for 716 yards and five touchdowns.
Expect Ridley to be a top-20 fantasy running back for the next few years.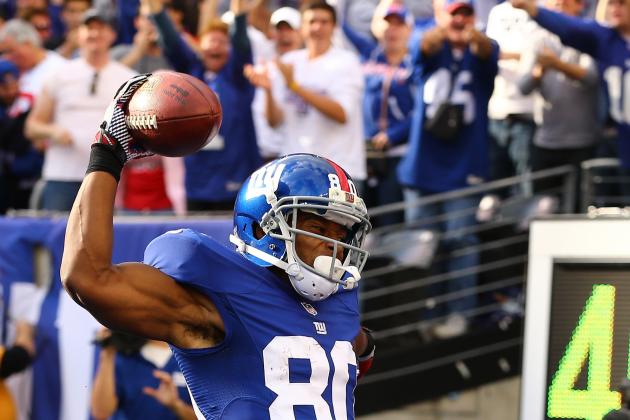 Al Bello/Getty Images

With Victor Cruz and Hakeem Nicks on the same team, fantasy football owners were not sure which one was Eli Manning's go-to target.
However, it has become clear now that Cruz is by far Manning's favorite target is a top-five fantasy receiver. This season, Cruz has 57 receptions for 717 yards and 7 touchdowns.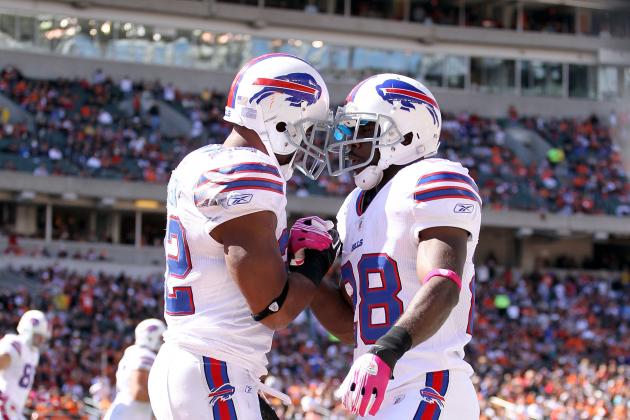 Andy Lyons/Getty Images

When Fred Jackson went down with an injury in the first week, C.J. Spiller looked like he was going to be the best running back in fantasy football this season. However, as soon as Jackson returned to the lineup, Spiller's production plummeted.
Whenever these two are both healthy, neither of them are nearly as effective as they should be.
I'm sure the Buffalo Bills are happy to have both of them on their team, but fantasy football owners are just waiting for the day when either one of them gets injured or goes to another team.