Movember: Don Frye and the 10 Best Moustaches in MMA History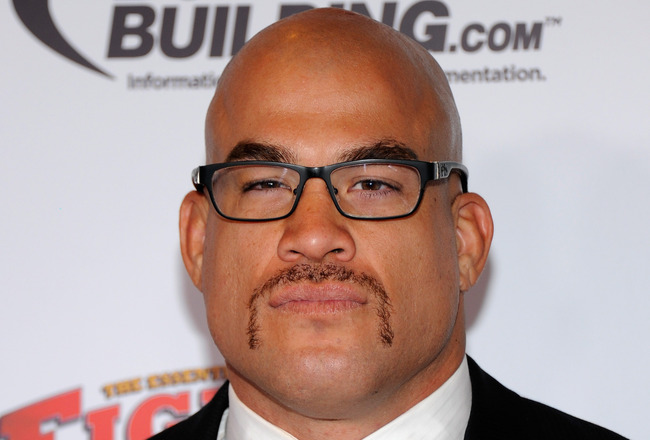 Ethan Miller/Getty Images
Pumpkins, bonfires (if you're English) and turkeys are among the potent images of autumn, as the long summer days turn into the cold dark nights of November.
But the month brings with it another spectre which is haunting the English speaking world. For November, now rechristened Movember, is today a celebration of the mighty moustache, which men adorn for 30 days to raise awareness of prostate cancer.
And if the charities are looking for poster-boys to help promote the month-long event, then they need look no further than the world of mixed martial arts, where the MMA fraternity provides no shortage of moustache-wearing icons.
Here's a list of the 10 best moustaches in MMA history.
10. Tom Lawlor (as Dan Severn)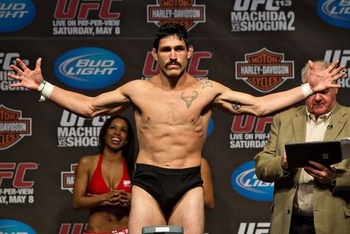 In homage to another moustached hero, "Filthy" Tom Lawlor once turned up to his UFC 113 weigh-in dressed as Dan "The Beast" Severn.
How did we know it was Dan Severn? Well the moustache and the speedos were a dead giveaway – but more so the moustache.
9. Cody McKenzie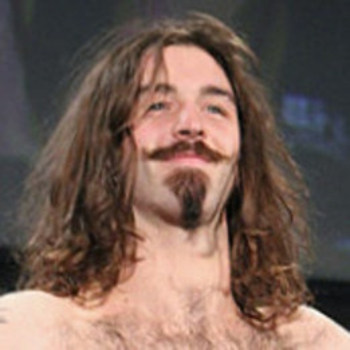 TUF alumni Cody McKenzie is one of those fighters who is seen more often with facial hair than without. But in every incarnation of his evolving bearded styling, nothing has been as impressive as his "Guy Fawkes" facial hair.­­­
Technically, the moustache skirts that fine line between moustache and goatee so it's not easy to place McKenzie in this list. Still, on closer inspection, the beard comes distinctly in two parts, a rather mediocre goatee topped with a magnificent moustache worthy of any 17th-century gent.
8. Jim Miller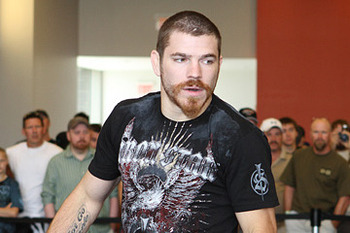 Like McKenzie, Jim Miller is seen more often with facial hair than without. And also like McKenzie, his facial hair could be classed as a moustache or as a full beard.
But the thickness, the fullness, the goddamn ostentation of that hairy slug on his upper lip makes his one of the best moustaches in MMA history.­­­
7. Yoshihiro Akiyama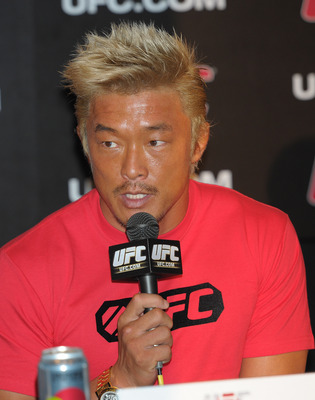 Koki Nagahama/Getty Images
They don't call him "sexy-yama" for nothing. Japanese MMA star Yoshiro Akiyama's sometimes moustache proves that facial hair doesn't always have to be butch.
It can be downright suave as we often see the fighter supporting the kind of tash that wouldn't look out of place on a matinee idol.
6. Jacob 'Stitch' Duran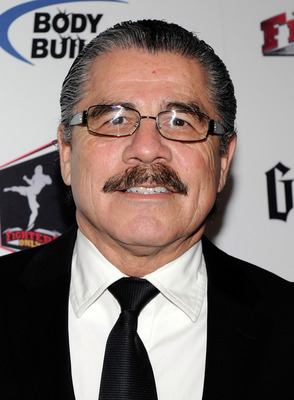 Ethan Miller/Getty Images
For a man who has never fought an MMA match in his life, Jacob "Stitch" Duran has, nevertheless, become an icon of the sport.
He's the man every fighter wants in his corner. A cutman to some of the best in the combat sports world, Duran has that reassuring moustache that your father or grandfather would wear.
It's a spikey salt-and-pepper bush that reminds you of warm nights by the fireplace listening to old war stories.
5. Tito Ortiz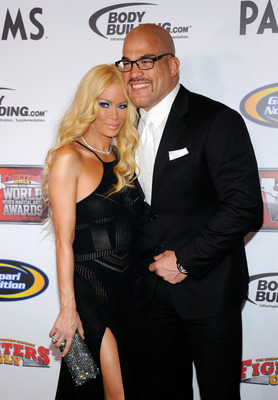 Tito Ortiz and his porn star wife Jenna Jameson
Ethan Miller/Getty Images
His moustache could easily have placed him higher in this list if only he'd hold onto it for any length of time. And that's remarkable because he's the only blonde moustache wearer in this list...not a colour that really lends itself to impressive facial hair.
4. Dan Severn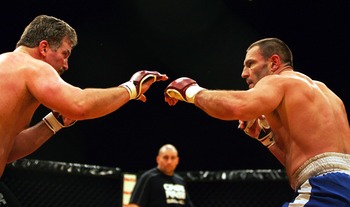 Daniel Berehulak/Getty Images
As soon as you see Dan Severn's name in a list of the best moustaches in MMA's history, you know you're nearing the end of that list.
"The Beast" is one of the most well-known moustache wearers in sport. He's had a moustache throughout his entire career, from wrestling, to MMA, to pro wrestling, and at 54, that facial hair is going nowhere.
3. Don Frye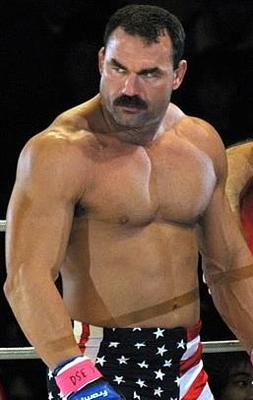 The titular character of this slideshow, Don Frye has been beaten to the top spot by two other moustache wearers whose facial hair is that much more impressive.
And they must be something special to dethrone the former king of the moustache.
Frye's moustache is as manly and dashing today as Tom Selleck's in the 80s, but it symbolises far more than the fictional detective's ever did.
Frye's tash represents America. It represents every man's right to stand for God and country in the face of flag-burning hippies. Groomed with military precision, it's the kind of facial hair to strike fear into the heart of his enemies.
2. Ian McCall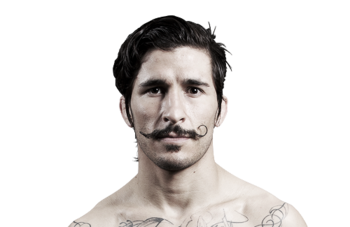 From the moment he made his UFC debut earlier this year, Ian "Uncle Creepy" McCall became instantly recognisable for possessing one of the strangest moustaches we've ever seen.
Like a villain cast out of Victorian England, his moustache is probably the most recognisable in the entire sport, save for the man at the top spot.
1. Mike Beltran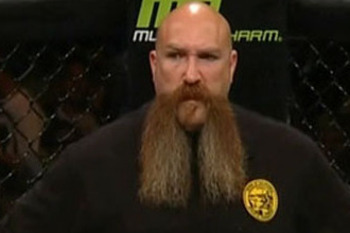 It's the only moustache in this list which truly possesses the wow factor. Only referee Mike Beltran knows how any man can grow facial hair so imposing.
So impressive is his moustache, that it's practically a beard. But it's not, it's definitely a moustache.
It hangs off the sides of his lips like a fox chasing a ferret. Here's to seeing Beltran making his UFC debut in 2013.
Keep Reading