10 Biggest Takeaways from NBA's Opening Week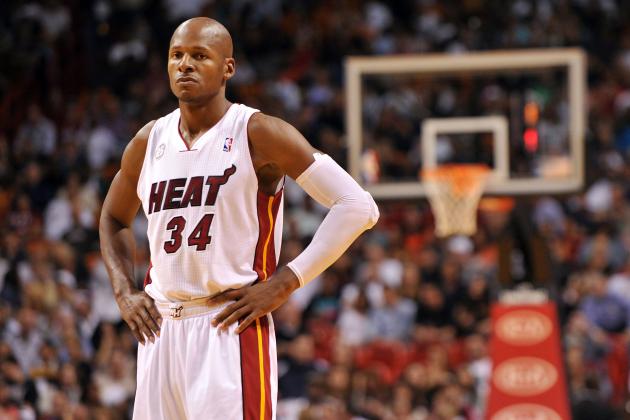 Steve Mitchell-US PRESSWIRE

With each minute that passes (as long as players are on the court), we NBA fans get to uncover another clue that will help us decipher the code that is the 2012-13 season.
The season truly is a puzzle. As much as we think we know before the 30 teams step onto the court for the first time, predictions are largely guesswork. The good ones may have an overwhelming amount of factual basis, but they still aren't guaranteed to come true.
Anything goes on Sundays in football, but anything can truly happen on any night of the week in basketball.
If you've been paying attention, you've probably learned quite a bit during the opening week of the latest season.
Here are the 10 biggest takeaways.
Begin Slideshow

»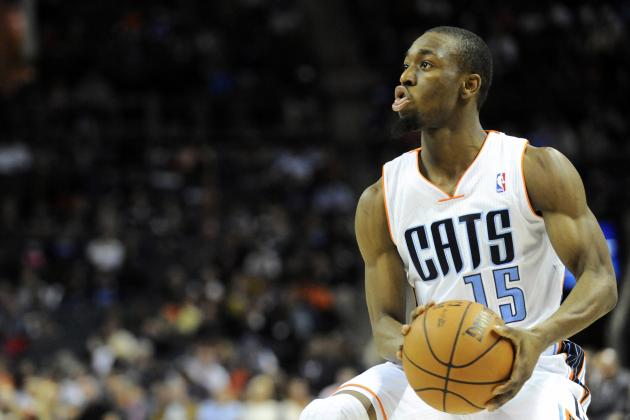 Sam Sharpe-US PRESSWIRE

Now granted, it's not tough to be better than the NBA's worst regular-season team of all time, but the point still stands. The 2012-13 version of the Charlotte Bobcats is going to be significantly better than the previous edition.
Kemba Walker, Byron Mullens, Ben Gordon, Ramon Sessions and the rest of the squad won't be competing for a playoff spot—that's still a ways off in the future—but they will at least hang tough with the rest of the league and work out of the NBA cellar. The No. 30 spot in power rankings is no longer reserved for the Bobcats.
During the lockout-shortened campaign, the Bobcats scored 87 points per game while allowing 100.9 per contest. Those marks ranked 30th and 27th in the league, respectively, and the 13.9 differential was just embarrassing.
Led by Walker's 30 points, the Bobcats surprisingly opened the new season with a victory against the Indiana Pacers, and they hung tough against the Dallas Mavericks before falling off the pace in the second half.
There's actually some talent on the roster now, and Michael Jordan won't have to sit through as many losses during 2012-13.
Again, it's not hard to improve upon last season's futility, but this Bobcats squad would leave that one in the dust.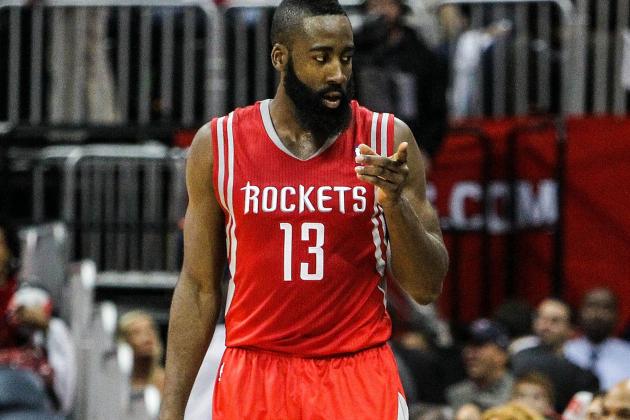 Daniel Shirey-US PRESSWIRE

James Harden has already shown that he can thrive as a starter and leader of a team. The Sixth Man of the Year is by no means limited to giving a second unit some direction when he enters the game.
In fact, the bearded shooting guard is proving that he's one of the best players in the league, especially after posting a plus-30 PER through his first three games with the Houston Rockets.
Harden's debut was impressive enough; 37 points and 12 assists only look shabby when compared to his second game in red. By dropping 45 points on only 19 shots against the Atlanta Hawks, Harden joined an incredibly exclusive club.
Over the last 27 years, only eight players have hit 45 points while attempting 20 or fewer shots. Harden is one of those eight guys.
We're obviously dealing with a small sample size here, but the 2-guard doesn't just look like a starter right now. He looks like a bona fide All-Star and MVP candidate.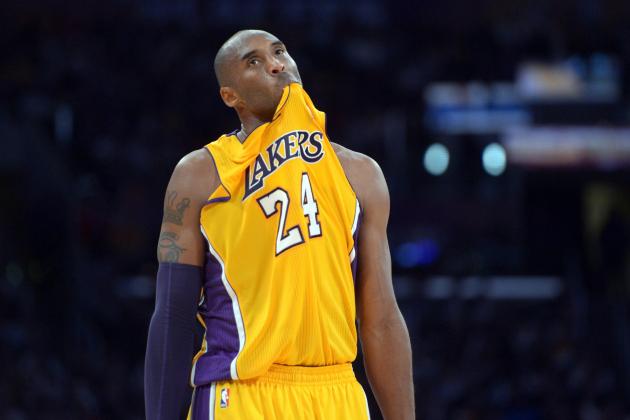 Kirby Lee-US PRESSWIRE

Much has been made of the Los Angeles Lakers' early-season struggles, and that's for good reason. There hasn't been much intensity on the defensive end of the court, while it's quite apparent that the offense is made up of a collection of players who haven't worked together much.
Mike Brown insisted on playing Steve Nash off the ball before he injured his leg. That obviously didn't work out so well.
The Lakers were just awful during the first three games of the season, losing decisively to the Dallas Mavericks, Portland Trail Blazers and Los Angeles Clippers before dominating the overmatched Detroit Pistons.
Despite getting a tally in the victory column with that 29-point victory against Greg Monroe and company—or should I say Jonas Jerebko and company—the Lakers aren't over the hump quite yet. They have to beat a contender for that to happen.
This team has too much talent to flounder away at the bottom of the Western Conference standings, but it's obvious that there are problems in need of solving for the team in purple and gold.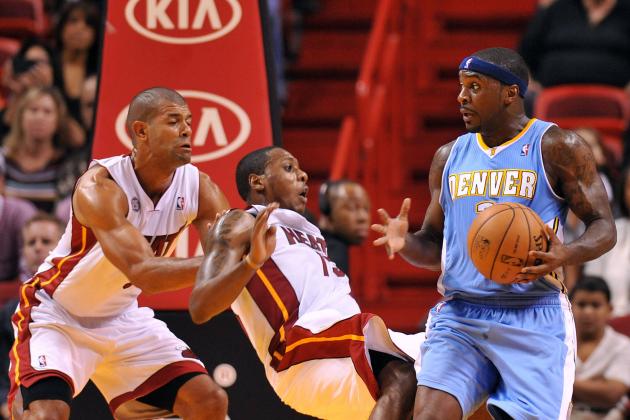 Steve Mitchell-US PRESSWIRE

Although the Denver Nuggets looked much better in a tight 119-116 loss to the Miami Heat—they even held a lead with 14 seconds remaining until Ray Allen decided that he should do Ray Allen things—the team still has three straight losses to open the season.
Sitting at the bottom of the Western Conference standings, the Nuggets haven't exactly been able to live up to the preseason expectations.
They don't have as many excuses as the Los Angeles Lakers, though, as Andre Iguodala is the only major addition to a squad that was competitive in 2011-12. Losing to the Andrew Bynum-less Philadelphia 76ers and then the Orlando Magic is not due to chemistry issues.
The Nuggets' biggest problem is that they, as a whole, can't stop competent big men from racking up the points.
Chris Bosh lit them up most recently, dropping a 40-spot while shooting 15-of-22 from the field. Before that it was Glen Davis and Josh McRoberts combining for 38 points on 17-of-29 shooting. And to open the season, Spencer Hawes put up 16 points while making over half of his shots.
It's a long season, but Denver has to cool off the trees before it can look to make good on its high-seed hopes.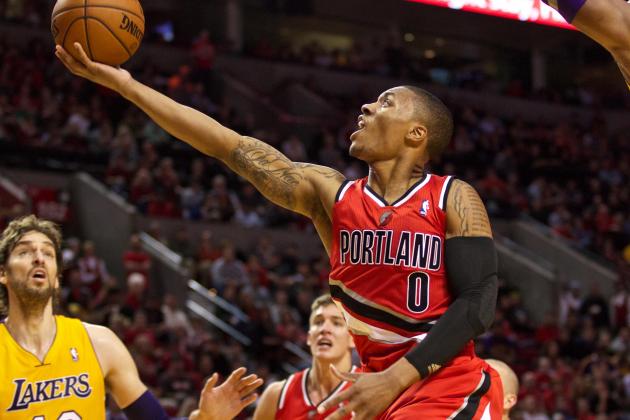 Jaime Valdez-US PRESSWIRE

I've been touting Damian Lillard as the future Rookie of the Year ever since he was drafted by the Portland Trail Blazers, so this is my opportunity to rub it in a bit. After all, his campaign started off in ridiculously strong fashion.
The point guard who was drafted at No. 6 in the 2012 NBA draft debuted to the tune of 23 points and 11 assists, putting him in great company. Oscar Robertson and Isiah Thomas are the only other players in league history to top 20 and 10 in a debut.
He didn't cool off either. Lillard has topped 20 points and seven assists in each of his first three games, making him the only player in NBA history to do so.
In fact, there have only been eight games since the turn of the century in which a player topped 20 and seven during one of his first three appearances. Jose Calderon did it once. LeBron James and John Wall did so twice. Lillard did it in all three of his first three games.
I'd say he's off to a solid start.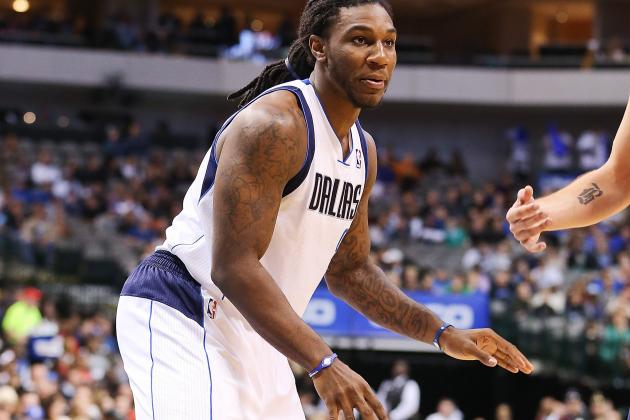 Kevin Jairaj-US PRESSWIRE

Other than Damian Lillard and Anthony Davis, this batch of rookies hasn't truly stood out. Yet.
Players like Jae Crowder have been impressive as well, but only the aforementioned duo has exuded star power thus far. Obviously that could change as the season progresses, but it doesn't look like we'll end up having too many star players in year one.
That will change as careers go forward, especially because the NBA learning curve can be a steep one.
Harrison Barnes, Dion Waiters, Bradley Beal, Jared Sullinger and Jonas Valanciunas in particular have all had impressive moments, but there's clearly a top tier of rookies at this stage, and it's one that is occupied by only two players.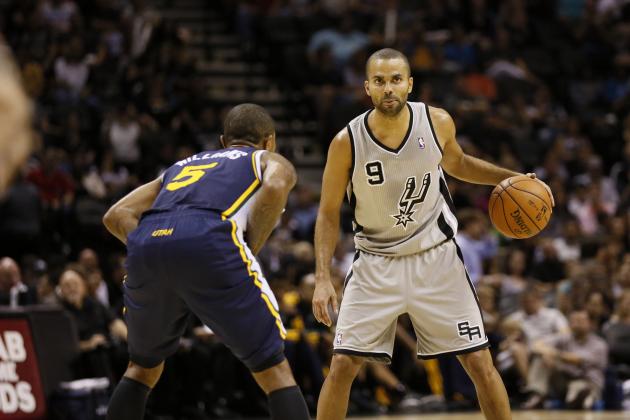 Soobum Im-US PRESSWIRE

As fans and writers, let's try not to underrate the San Antonio Spurs until the playoffs roll around. That's what happens every single year.
This year, it's not going to. We're only three games into Gregg Popovich's latest coaching masterpiece, but it's already readily apparent that the Spurs are an elite team in the Western Conference. Whether they're "the" elite team remains to be seen, but that's by no means out of the realm of possibilities.
The Spurs overcame an impressive debut by Anthony Davis to take down the New Orleans Hornets and beat the Utah Jazz by 10 to sandwich a great win against the Oklahoma City Thunder. Tony Parker's buzzer-beater gave San Antonio the win against another tough competitor out west despite the noticeable absence of Manu Ginobili.
It's the Spurs' role players who have been particularly impressive. Between Danny Green, Kawhi Leonard, Stephen Jackson and Tiago Splitter, the Spurs have the depth necessary to provide an impressive balance with their star players.
And make no mistake about it—Parker and Tim Duncan are still stars.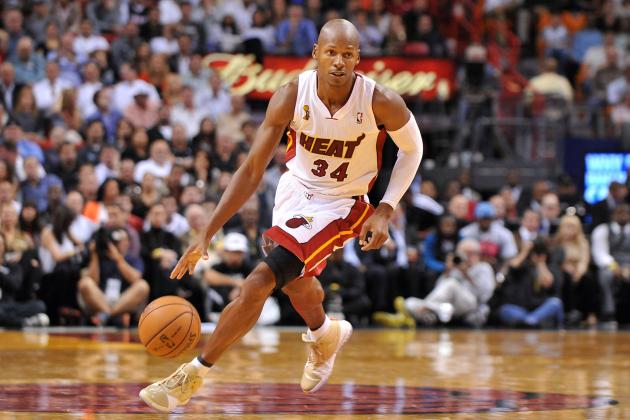 Steve Mitchell-US PRESSWIRE

Even if he hadn't hit his trademark corner three-pointer—and completed the four-point play at the stripe—to give the Miami Heat a tough win against the Denver Nuggets, Ray Allen's impact with the defending champions still would have been palpable.
Allen has been more than just a three-point shooter, although he's absolutely been a dominant sniper from long range. Through three games, the former Boston Celtic is averaging 15.7 points per game and has shot a sensational 56.3 percent from downtown.
The shooting guard has looked relatively young and spry coming off the bench. He's driving into the lane and drawing contact, trying on defense and crashing the boards when the need arises.
Miami would have been perfectly fine if Allen had just entered the game to hit a couple of three-pointers before sitting back down and resting his achy bones. That hasn't been the case at all, though.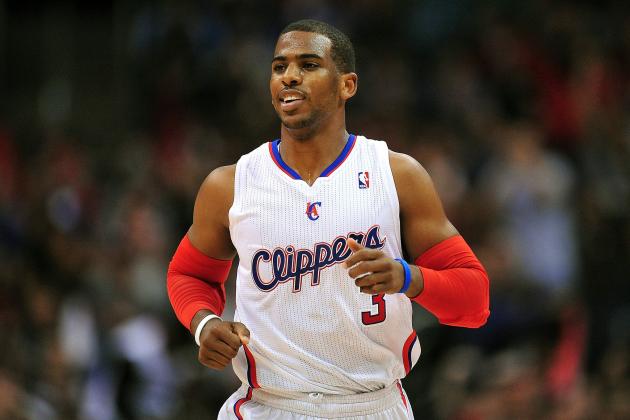 Gary A. Vasquez-US PRESSWIRE

LeBron James is the runaway favorite to repeat as the NBA's regular-season MVP, but Chris Paul is quickly emerging as his biggest challenger. Kevin Durant and a few other stars are up there as well, but CP3 is proving his value on a nightly basis.
Although he struggled with turnovers in the Los Angeles Clippers' first loss of the 2012-13 season, a tough 114-110 defeat at the hands of the much-improved Golden State Warriors, the point guard still recorded 27 points and 10 assists despite only hoisting up nine shots.
Interestingly enough, CP3 was one of just 14 players since 2000 to score at least 27 on single-digit shot attempts, and he was the only player to do so with only three made field goals. And that was his worst game of the early proceedings.
The highlight would be his 15-assist, one-turnover masterpiece against the Los Angeles Lakers, sparking a 10-point victory against the co-residents of the Staples Center with his passing and 18 points.
Paul has been sensational in all aspects of the game, although he'll be even better when he starts to hit a higher percentage of his shots.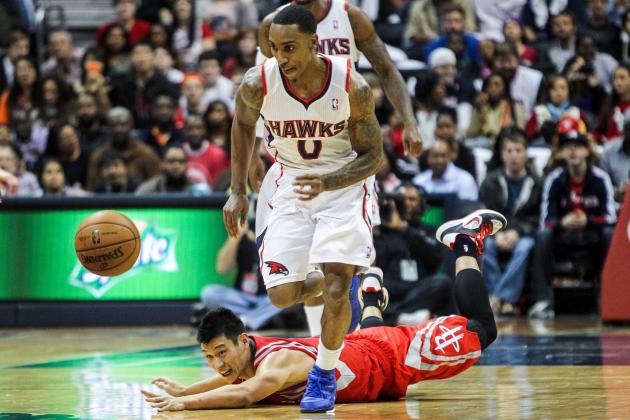 Daniel Shirey-US PRESSWIRE

Jeff Teague is going to put together a strong resume for the Most Improved Player award if he keeps up his early-season pace. The Atlanta Hawks point guard—one of many point guards, in fact—has been truly impressive in each of the Hawks' first two games.
Teague opened his season with 14 points and seven assists against the Houston Rockets and then followed up that performance with 16 points and five assists in a surprising Josh Smith-less victory over the Oklahoma City Thunder.
However, it's not just about counting the stats.
High screens have worked for Teague in the past, and this year he's running them to perfection. The turnovers need to go down a bit, but he's absolutely refusing to take bad shots. Through two games, Teague's field-goal percentage stands at a remarkable 59.1 percent.
Teague's role in the Atlanta offense will only continue to increase, so he's going to start to put up some gaudy numbers as the season progresses.
The Hawks will surprise a number of people during the 2012-13 campaign, and Teague will be at the forefront of their charge to the playoffs in the Eastern Conference.