Wanderlei Silva: 5 Potential Fights for His Return to Light Heavyweight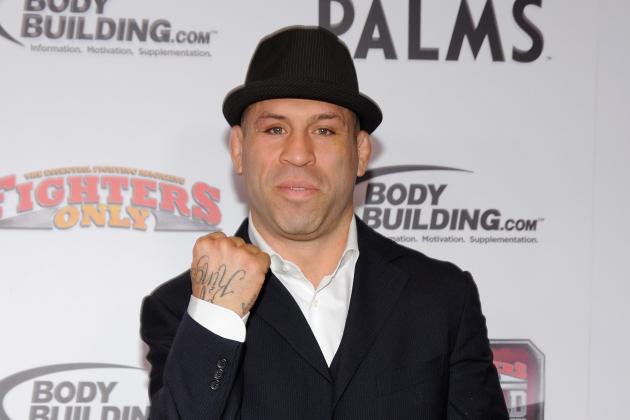 Ethan Miller/Getty Images

"The Axe Murderer" will be coming home. Wanderlei Silva announced recently that he intends to step back into the Octagon in the division where he became an international superstar. The light heavyweight division is being dominated by Jon Jones, but a title run isn't in the cards for Silva.
No, instead Silva will be going for a last hurrah, likely, and will look to take fights that will be entertaining for the fans. Silva has always been very appreciative of MMA fans and looks to put on an exciting fight even if it isn't in his best interest.
Regardless of where Silva will enter the division rankings-wise, he will be put near the top of any card he competes on due to his popularity. As such, a worthy opponent of equal popularity would need to be present in order to create the best possible matchup for the UFC and Silva.
Begin Slideshow

»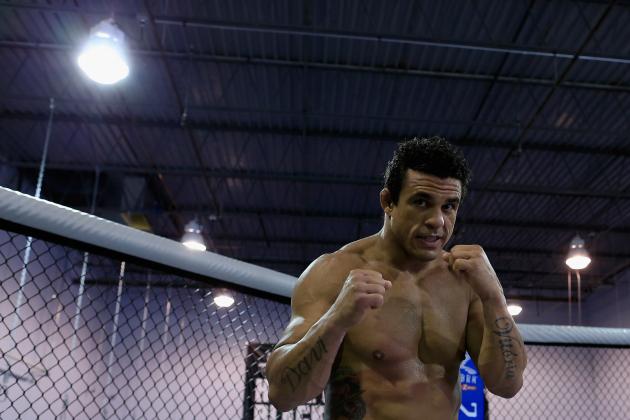 Chris Trotman/Getty Images

Vitor Belfort is coming off a loss to the champion Jon Jones, but that's a product of Belfort stepping up on short notice. Now "The Phenom" will step back down to middleweight to challenge Michael Bisping in a bout that will likely hold major UFC title implications.
If Belfort is unable to beat Bisping, the two Brazilians could face off in a fight that would draw huge interest in Brazil. The two were originally scheduled to rematch earlier this year until Belfort suffered a broken hand training.
The fight makes little sense in terms of rankings but would be a fan-friendly competition between two of Brazil's biggest stars. Getting revenge against Belfort also appears to be on the personal agenda of Silva as he looks to erase the embarrassment of their first encounter.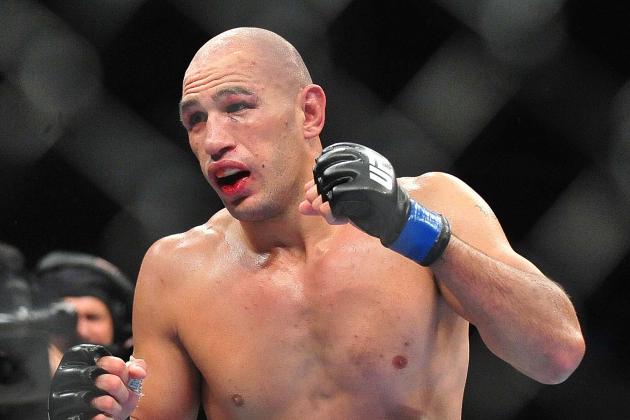 Gary A. Vasquez-US PRESSWIRE

Brandon Vera looked great back in August despite being on the losing end against Mauricio "Shogun" Rua. He displayed the heart and toughness that had been lacking in the recent years of Vera's career. He entered the UFC with all the potential and hype in the world but has struggled to remain relevant in the promotion.
Wanderlei Silva is a guy who can share that struggle. Silva had been one of the biggest stars in Pride but has struggled to maintain any consistency in the UFC. Still, Silva will always draw top-level opponents due to how popular he is.
A fight against Vera gives the UFC a win-win situation.
It's a good fight for Silva as Vera loves to utilize his muay Thai, something "The Axe Murderer" would love to go tit for tat with. A win over a big name like Silva could also rejuvenate Vera's career.
This fight doesn't belong on a pay-per-view but would be a perfect striking battle to feature on a free card.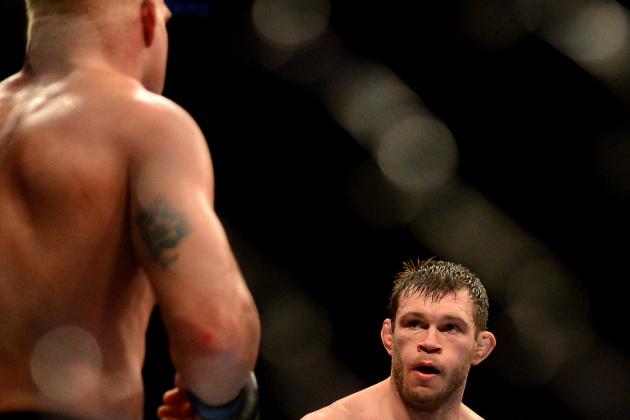 Mark J. Rebilas-US PRESSWIRE

Forrest Griffin will be facing Phil Davis to close out 2012 at UFC 155, but that fight should matter little for Griffin's future. He's obviously past his best days and is nowhere near an UFC title shot despite his place amongst the top half of the division.
That's why a fight against Wanderlei Silva makes perfect sense. The two men are established stars and would generate a lot of fan interest on name value alone.
Neither are going to be making an UFC title run any time soon, and with both coming near the point of retirement, a fight with Griffin and Silva could become an instant classic. This fight could be perfect to put on a free event to fluff up a FX or Fox card.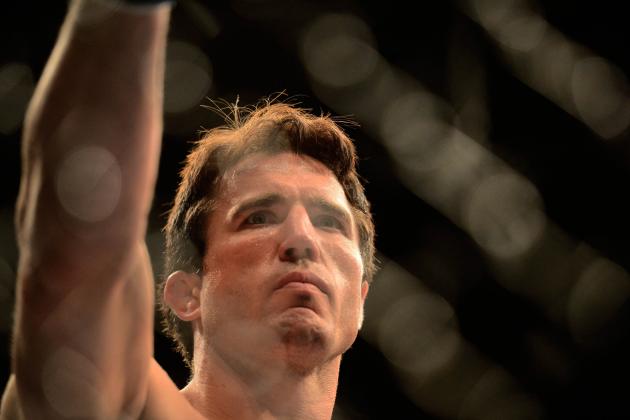 Mark J. Rebilas-US PRESSWIRE

Chael Sonnen may be invited to a BBQ at the Anderson Silva household, but he could be the main entree if he attends a gathering at the house of Wanderlei Silva.
Wanderlei was one of the Brazilians who took Sonnen's insults to the people and country of Brazil on a personal level. The two have gone back and forth with verbal barbs throughout the Sonnen-Anderson rivalry.
Everyone is already placing a loss on the stat sheet for Sonnen's record against Jon Jones. That is likely to leave Sonnen spiraling down the rankings, and he could find himself in quite a pickle with choosing where to fight.
A battle against Wanderlei makes that choice easy as it'd be a big fight for both new and old UFC fans. It would also be a great fight to feature on a weak pay-per-view due to the hype the two men would create in the weeks leading up to the bout.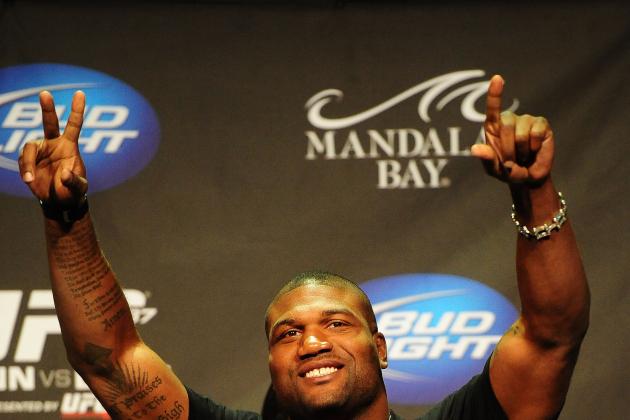 Mark J. Rebilas-US PRESSWIRE

Quinton "Rampage" Jackson and Wanderlei Silva have already faced one other on three separate occasions. Silva easily won the first two meetings in Pride but suffered a devastating KO to Jackson inside the Octagon.
The three fights have been highly entertaining and highly violent. Those two qualities combined with an intense rivalry will always lead to an exciting fight with fans.
A fight with "Rampage" makes sense on a lot of levels. Jackson has complained about fighters looking to avoid standing with him and is on his way out the door. Silva won't have any qualms about trading shots with "Rampage," and it could be the perfect send-off fight for either man.