WWE Survivor Series 2012: Why Team Foley Is Guaranteed to Win Elimination Match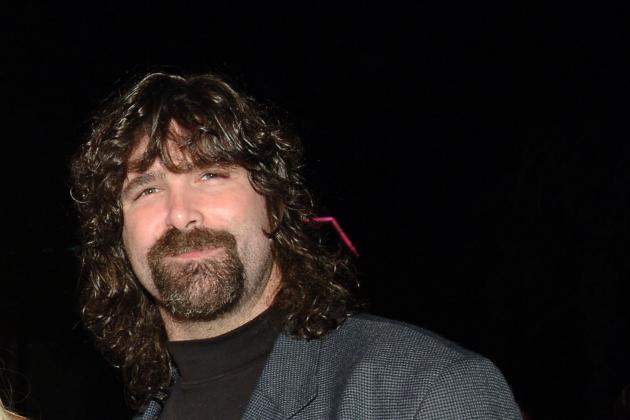 John Sciulli/Getty Images

Team Foley is guaranteed to win its elimination match against Team Ziggler.
Mick Foley assembled an impressive bunch to face a squad formed by Paul Heyman for the 26th annual Survivor Series. His lineup features former world champion Randy Orton, tag team champions Team Hell No, Intercontinental Champion Kofi Kingston and a wrestler to be named.
This team of WWE Superstars is on a roll. These four superstars have looked impressive in the past two months. In this marquee match, the WWE team needs to win.
Here's why Team Foley will defeat Team Ziggler at Survivor Series.
Begin Slideshow

»
Team Foley's enemies will drive them to victory against Team Ziggler.
Foley coincidentally formed his team in the midst of their feuds. Kane and Daniel Bryan haven't wrapped up their feud with Rhodes Scholars. Considering their last encounter at Hell in a Cell, the tag team champions would love to rectify their disqualification loss.
Orton is also embroiled in a feud with Alberto Del Rio, and he would love nothing more than another victory against him. He also feuded with Ziggler and Wade Barrett in the last two months. Orton would love to defeat them again.
Kingston also has had a great feud with Ziggler during their careers. Expect their rivalry to be renewed when this match starts.
History benefits Team Foley, since they have the most experience on their team.
Kane, in particular, is the most seasoned vet on Foley's team. The Big Red Machine has been in these matches since 2001, when his team was victorious ending the much-aligned WWE/Alliance war. He hasn't been in many but is a great tag team specialist.
Kingston has had his moments as well, especially in 2009. He pinned CM Punk and Randy Orton in an elimination match during a quick stint.
Orton has been in the most Survivor Series matches on this team. He's been in seven traditional Survivor Series matches. It was a no-brainer to have Orton on the team.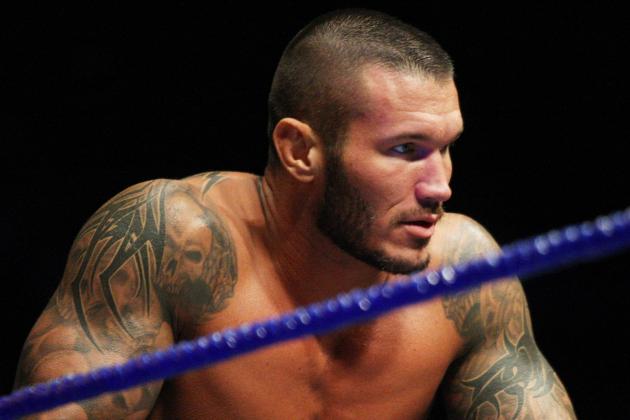 Gallo Images/Getty Images

The momentum Team Foley has is huge for them.
Kane and Bryan have been the hottest tag team for the past two months. Despite their constant bickering and their recent blemish, they are still a force to be reckoned with. Kane also beat both Sandow and Rhodes in singles matches since last week.
Since Kingston won the Intercontinental Championship three weeks ago, he hasn't cooled down yet. He successfully defended his title against Miz last week. Last night, he defeated Del Rio on Raw, carrying more momentum into Survivor Series.
Orton also has won his last two pay-per-view matches against Ziggler and Del Rio.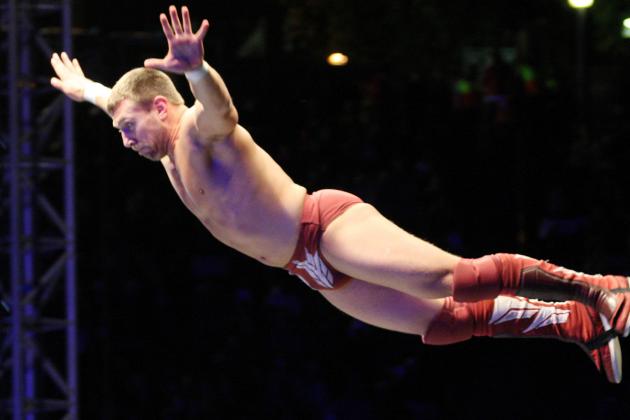 Gallo Images/Getty Images

The storyline doesn't seem to be in favor of Dolph Ziggler's squad.
In fact, it's a jumbled mess for either side. Foley formed this team to square off against Punk. With Ziggler as his replacement, the main feud is gone. Add Barrett replacing Miz, and the midcard feud is also gone.
That doesn't mean the other feuds are a mess.
Orton's feud with Del Rio is still growing. The strongest feud is Kane and Bryan feuding with Sandow and Rhodes. They had a nice showing at Hell in a Cell and could do better at Survivor Series. This match can put even more emphasis on the thriving tag team division.
Whether the feuds continue after Survivor Series remains to be seen. However, it should start new feuds with the changes from last night's Raw.
The wild card will be the fifth man for Foley's team. Foley could make his selection next week on Raw or even on tonight's live SmackDown event. There are many options for the hardcore legend to pick.
Who will it be?
He could pick Justin Gabriel, a midcarder whose stock is rising after October. There's also adding goofy characters. Either Zack Ryder or Santino Marella could be added.
However, all three don't have the same momentum as the other team members. Foley needs to add someone who can step up and have that same momentum. Unfortunately, there's really no one on the card who possesses that.
A real swerve would be to add The Miz as the fifth member. He's never been a face and reportedly is in line for a push (via Justin LaBar). This could be the swerve the match needs and establish Miz as a new face thrust into the WWE title picture.
They teased problems with Punk last night. Why not build off it?
Brodus Clay is also an option but unlikely. He hasn't been relevant in a while but did fight Barrett last night. They could build something off Clay's loss.
A more suitable option is Jack Swagger. The All-American American has history with Ziggler and is also due for a face turn. Joining Team Foley could reinvigorate his career.
Regardless of who Foley picks, his team is guaranteed to be victorious at Survivor Series.