Did Irish Forget Who They Are?
Use your ← → (arrow) keys to browse more stories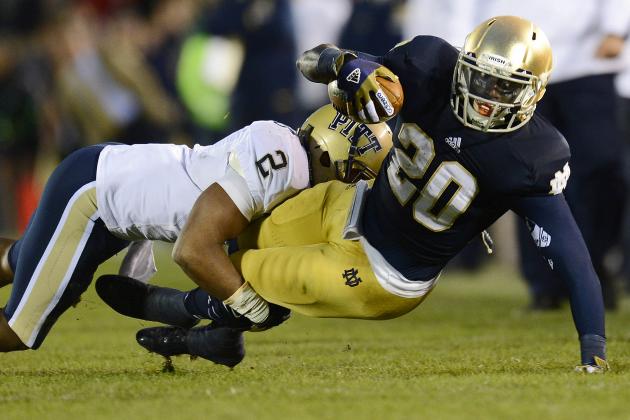 Mike DiNovo-US PRESSWIRE

Eight weeks of an evolution process allowed the Notre Dame offense to forge an identity. Run the ball. Smashmouth. Rely on the line and enjoy the view. Full-speed ahead. When push came to shove — and it did an awful lot Saturday — the Irish football team put on a different face...