Power Ranking the Top 5 Candidates Who Can Replace Ron Rivera as Panthers Coach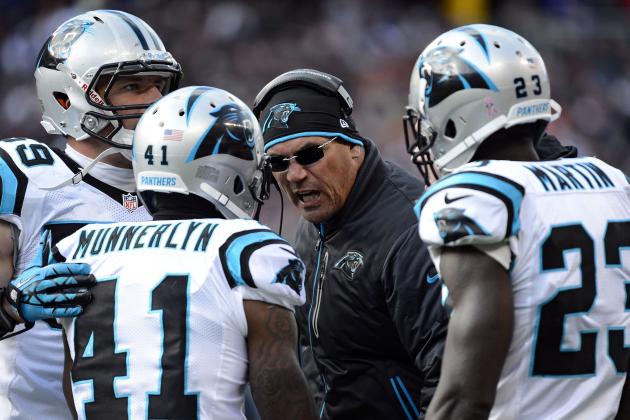 Mike DiNovo-US PRESSWIRE

The 2012 season was supposed to be the year the Carolina Panthers returned to Super Bowl contender status with an improving defense and a star do-it-all quarterback in Cam Newton.
Instead, the football fates of Carolina have come crashing to the ground with the Panthers all but eliminated from playoff contention at 1-6.
Two years into his tenure as head coach, Ron Rivera has found his head on the chopping block.
His breakout quarterback is mired in a classic sophomore slump, his defense can't stop anyone and his special teams are mediocre at best.
So, is it time to start looking at who might be next in line in Carolina? Why, of course it is.
Begin Slideshow

»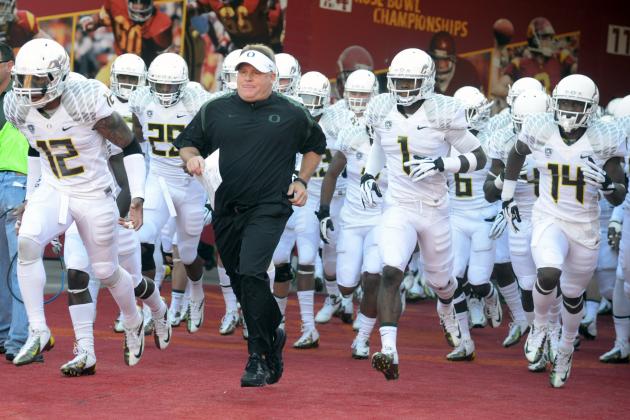 US PRESSWIRE

Chip Kelly has been on the short list of many struggling NFL teams looking for new blood in recent years.
And Kelly's stock may never be higher if his Oregon Ducks finish undefeated and make it to the BCS Championship game.
At the very least, an undefeated 12-0 season will keep the NFL's down-and-out calling for him.
Kelly's innovative offenses have dominated the Pac-10 and much of the NCAA since he ascended to the head coaching position in 2009.
Panthers' brass can't help but be excited about the possibility of Cam Newton running Kelly's spread offense down South.
Plus, Kelly has earned the respect of peers, players and fans for his sense of accountability and his down-to-earth nature. He's a simple man with simple life rules who would flourish in Carolina.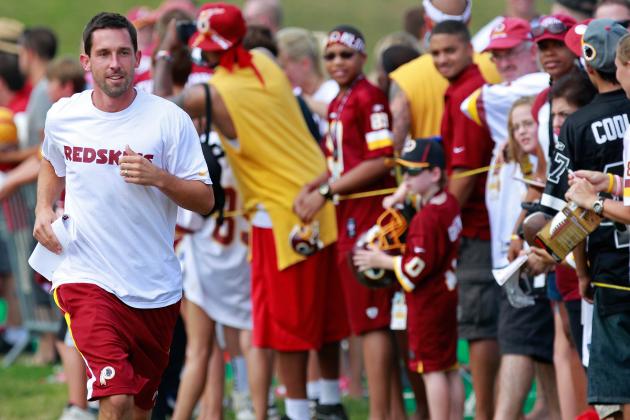 Geoff Burke-US PRESSWIRE

The Redskins' Kyle Shanahan has quickly turned Robert Griffin III into one of the NFL's biggest stars.
Shanahan, to his credit, has tailored Washington's offense to the strengths of Griffin, which are not too far afield from those of one quarterback named Cam Newton.
Whlle Carolina may look for another defensive-minded coach given the poor performance on that side of the ball, one would be hard-pressed to say that it is Carolina's offense that has underperformed more this year.
Before arriving in Washington, Shanahan helped the Texans build an offense that nearly rivaled its defense in Houston—ranking fourth his last season in Houston—and he would be a solid fit in Carolina.
Actually, Shanahan is a great fit for any NFL team looking for an offensive-minded coach. He's young—with impeccable credentials—a combination you rarely see in the NFL.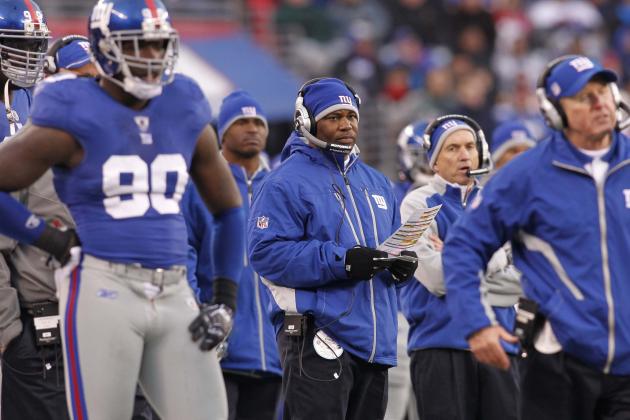 The Star-Ledger-US PRESSWIRE

If the Panthers look for defense with their next coach, Perry Fewell, defensive coordinator for the New York Giants, should be at the top of their list.
Fewell has done a remarkable job in New York, having lead an injury-ravaged Giants to victory in Super Bowl XLVI while maintaining a standard of defensive excellence in New York that fans have come to expect.
Fewell interviewed in 2011 with a few teams, including the Tennessee Titans, but was passed over in the end.
His teams chase the football relentlessly, force turnovers and make it impossible for receivers to forget who they're playing against.
His credentials and his attitude—you'd be hard-pressed to find a player or a peer who has a bad word to say about him—would go far in Carolina, where folks are beginning to wonder about the mindset of this team.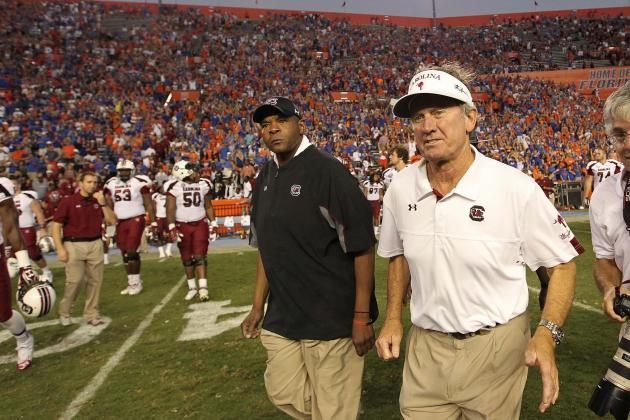 Kim Klement-US PRESSWIRE

Steve Spurrier paces the sidelines about 100 miles from Charlotte, North Carolina, home of the Panthers.
As head coach of the South Carolina Gamecocks, Spurrier has taken a second-tier SEC school and made it relevant for perhaps the first time in the school's history, scoring a series of firsts, including first road wins in Florida, first victory over a No. 1 team (Alabama in 2010) and first SEC East title.
Just a few weeks ago, the Gamecocks were being mentioned as possible BCS contenders.
Spurrier claimed to have sworn off the NFL after a lone tumultuous 7-9 season with the Washington Redskins in 2003.
But if any team could lure Spurrier away from the comforts of the SEC, it might just be Carolina—a warm-weather team less than a hundred miles from his current home, with a star quarterback that could run Spurrier's offense with great success under his tutelage.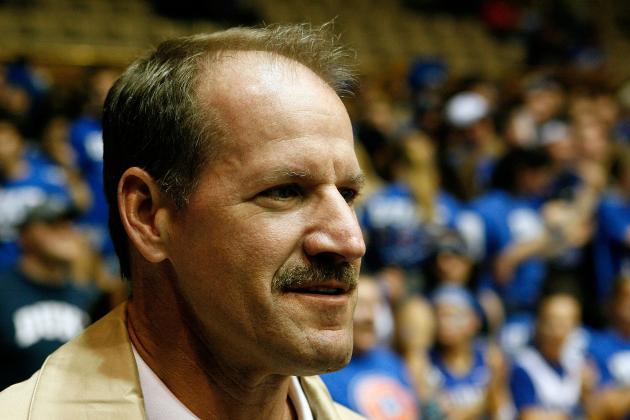 Kevin Cox/Getty Images

Bill Cowher is the most respected NFL head-coaching candidate available.
When he retired from the Steelers, he said he would likely take at least two years off.
Two years have passed, and no team has yet succeeded at luring the Super Bowl champion coach out of retirement.
Carolina might be that team.
Cowher owns a home in North Carolina and has a large family in the state.
Two years ago, he was not an option for Carolina, and the Panthers were not an option for him.
But with a potential franchise quarterback in Cam Newton and a defense he can refine to his liking, Cowher may listen if Panthers ownership comes calling.
He won't take a team over midseason, but he could be roaming the sidelines come 2013.