Initial Report Card Grades for Every Boston Celtics Player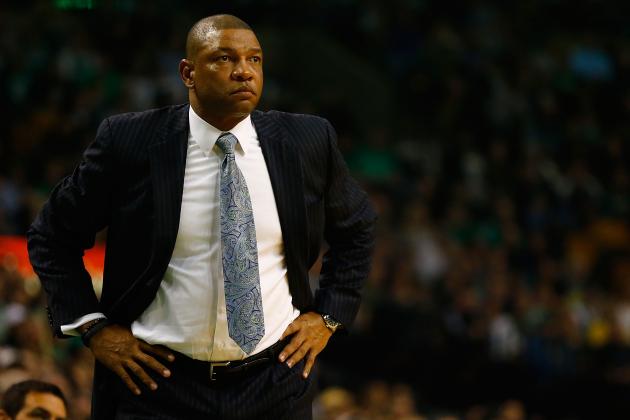 Jared Wickerham/Getty Images

It has been a rather muddy start for the Boston Celtics as they have trudged to a 1-2 record in their first three games. Of course, Celtics fans know better than to be concerned with the team this early on in the year, but that doesn't mean we can't evaluate the players and grade their performances thus far.
This article will cover the Boston players who have gotten significant playing time, as it is hard to judge Darko Milicic when he has only played five total minutes.
So, how has Jeff Green's start been? Is Jason Terry living up to expectations early on? How has Jared Sullinger been doing in his first real NBA action?
It's all in here. Let's grade those Celtics.
Begin Slideshow

»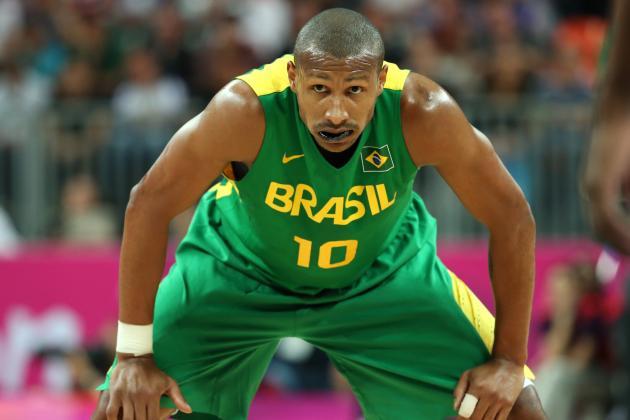 Christian Petersen/Getty Images

One could not help but be impressed with Leandro Barbosa's opening night performance against the Miami Heat as he scored 16 points off 6-of-8 shooting. The guard also hit on all three of his three-point attempts. He did all of that in 16 minutes.
What keeps Barbosa from getting an "A," though, is the fact that his impact was rather minimal in the following two contests. In 15 total minutes against the Milwaukee Bucks and Washington Wizards, Barbosa logged five points off 2-of-6 shooting.
All of that being said, Barbosa has started out just fine in his role, a role that will likely decrease once Avery Bradley recovers from his shoulder surgeries.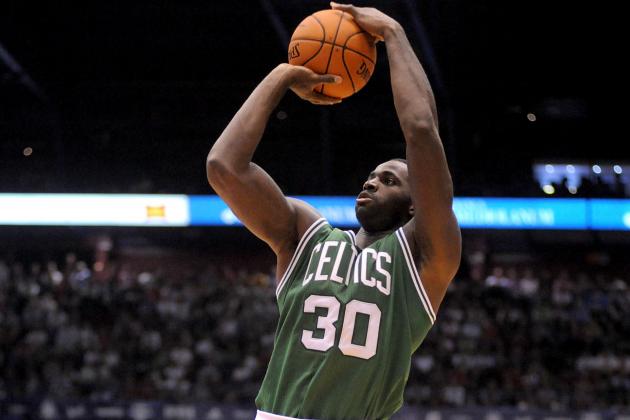 Roberto Serra/Iguana Press/Getty Images

Brandon Bass has been very solid early on, putting together a 15-point, 11-rebound performance against the Heat and then following that up with a decent 10-point, six-rebound showing versus the Bucks.
However, Bass came off the bench in the Celtics' third game of the season against the Wizards, as the rookie Sullinger got the start at power forward. Of course, Bass started last year as a reserve for Boston, but how he readjusts to that potential role this season remains to be seen (he totaled a pedestrian five points and five boards against Washington).
Bass certainly has the offensive ability to provide a spark off the bench for the C's, so it will be interesting to see how Doc Rivers handles his minutes the rest of the way.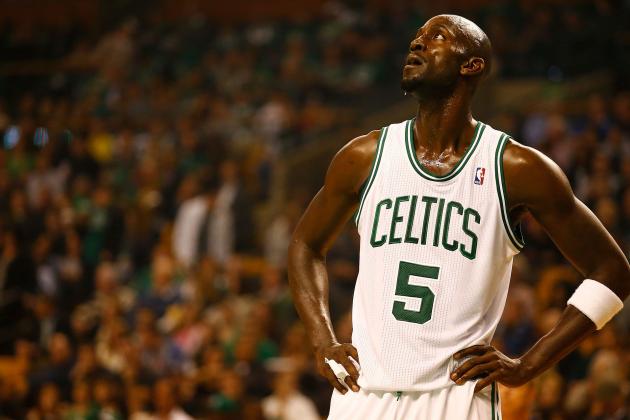 Jared Wickerham/Getty Images

Yet another "B."
For the most part, Kevin Garnett has been Kevin Garnett through the Celtics' first three games. However, the five turnovers he posted against Miami were very uncharacteristic of the future Hall of Famer, and he is shooting a rather mediocre 45.9 percent from the floor overall.
What has been nice is the fact that Garnett has tallied five blocks through his first three contests, so he is still a dominant force defensively.
All things considered, we should all know what to expect from KG over the course of an 82-game campaign, so there really isn't that much to see here.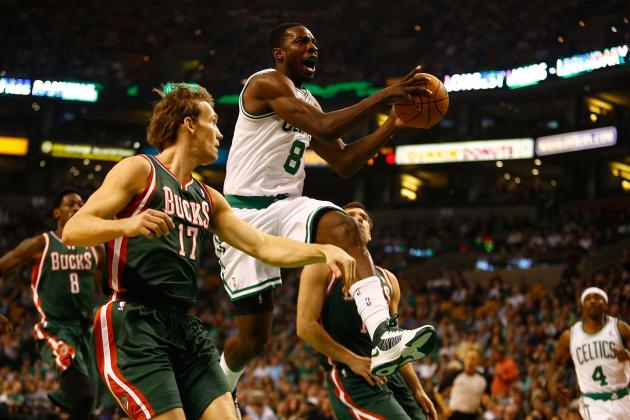 Jared Wickerham/Getty Images

After an underwhelming three-point, three-rebound effort against the Heat, Green responded with back-to-back 11-point outings against the Bucks and Wizards, shooting 10-for-19 from the field overall in those two games.
The reason why Green gets a "C" is due to the fact that he has only pulled down six total rebounds throughout the first three games, and being that he has averaged six boards per game in the past for the Oklahoma City Thunder, that has to improve.
Green does deserve a bit of a pass because this is his first regular season action since 2011, but it would be nice to see him develop some more aggression on the glass.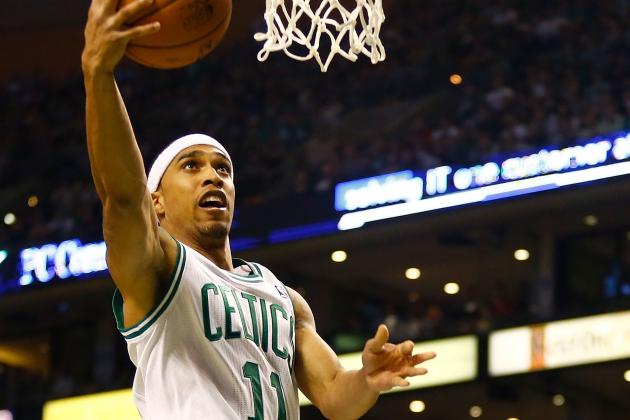 Jared Wickerham/Getty Images

It has been a bit of a so-so start for Courtney Lee. Yes, he did put in 11 points off 5-of-6 shooting against Miami, but he also committed five fouls in 24 minutes. Lee then managed only 11 points over the Celtics' next two games. As the starting shooting guard, Lee has to be better.
What would be nice is if Lee took more shots, particularly by the way of slashing and getting to the basket. The two-guard has attempted no more than seven shots in each of Boston's first three contests, and of the 20 he has taken overall, seven of them have been from behind the three-point line.
Lee has the ability to put the ball on the floor and get to the rim, and it would significantly behoove the C's if he started doing that consistently.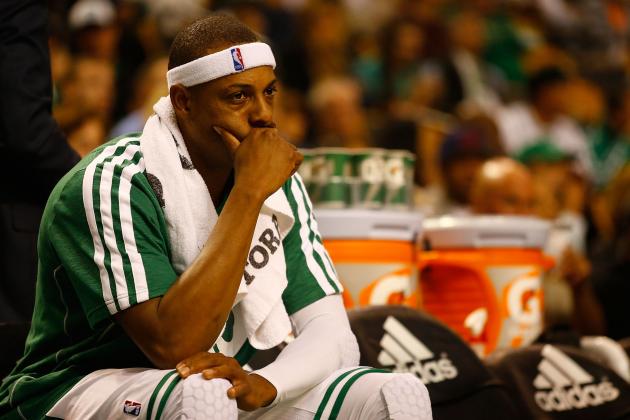 Jared Wickerham/Getty Images

One quick glance at Paul Pierce's numbers and one would probably say his performance merits an "A," but a deeper look will allow one to see that Pierce is only hitting on 39.6 percent of his field goal attempts. Sure, the 20.3 points per game are nice, but it would mean much more if he did it more efficiently.
Of course, Pierce hit one of his typical clutch treys to lift the Celtics to a win against Washington on Saturday night, and he finished that game with 27 points off 10-of-22 shooting (4-of-8 from long range). Still, The Truth has yet to even hit the 50 percent mark in any of his three games, and that includes a paltry 3-for-11 outing against Milwaukee.
No worries about anything here, though. No. 34 should return to his usual shooting percentages soon enough. Also, what is impressive is that Pierce is hitting on 46.7 percent of his three-point tries.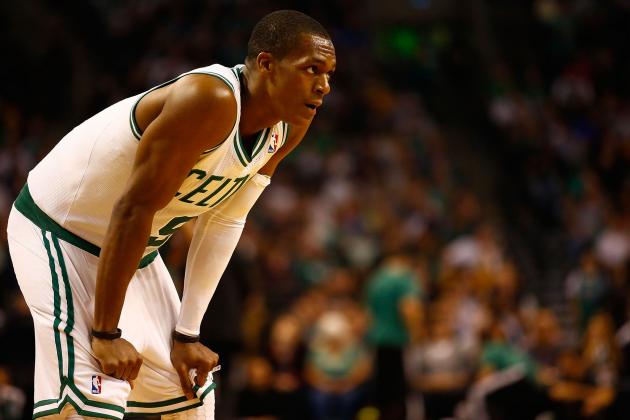 Jared Wickerham/Getty Images

Hey, the first "A!"
Rajon Rondo has been nothing short of brilliant thus far, averaging 15.3 points, 12 assists, and 5.3 rebounds. He is shooting an unreal 55.6 percent from the field, and how about his newfound confidence in his three-point shot? Rondo went 2-of-2 from beyond the arc in the Celtics' win over the Wizards.
Rajon has recorded double-doubles in all three of his outings (surprise, surprise), and it would shock no one to see him start up another double-digit assist streak like he did last year.
What else is there to say about the kid? He is outstanding.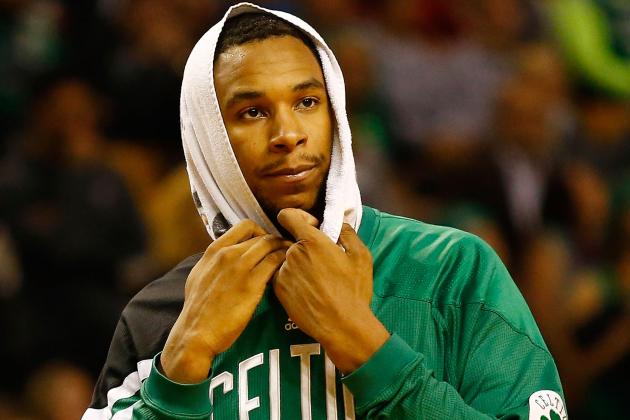 Jared Wickerham/Getty Images

It's clear that Sullinger is still trying to find his role, and Doc is trying to find what role he wants him in as well.
After coming off the bench and playing a total of 26 minutes the first two games, the rookie started and played 30 minutes against Washington.
Sullinger hasn't exactly lit up the stat sheet, but he has been taking good shots (he is shooting 50 percent from the floor) and has rebounded the ball very well in his last two contests. Sully grabbed seven boards in 18 minutes against the Bucks and then another seven versus the Wizards' tough frontline.
Have patience with Sullinger. He may end up being a crucial piece of this team by time the playoffs roll around.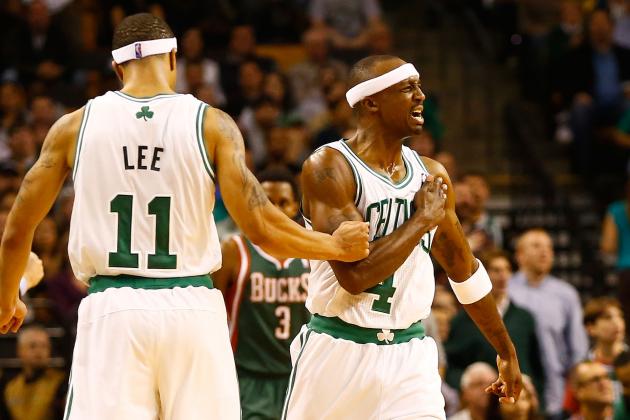 Jared Wickerham/Getty Images

In a similar vein to Pierce, Terry has not been shooting the ball well, converting on only 38.1 percent of his shot attempts through three games.
Fortunately, it has been an incredibly small sample size for Terry, as Pierce took more shots against the Wizards (22) than The Jet has taken all season (21).
Terry is a guy who is going to let the ball fly when he gets it. He is supposed to be instant offense off the bench, and even if he isn't hitting, he is going to keep shooting. That's just the type of player he is. Still, Terry usually manages to shoot a respectable percentage from the floor (44.8 percent for his career), so expect that 38.1 percent clip to increase.