Fantasy Football Week 9: Top 5 Defense/Special Teams Rankings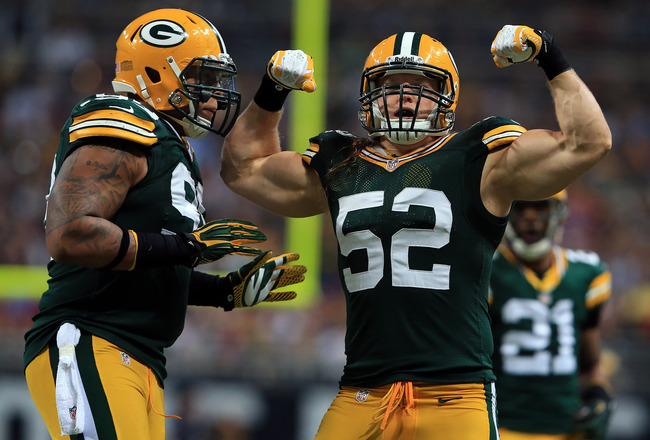 Doug Pensinger/Getty Images
The Pittsburgh Steelers defense has a difficult fantasy football matchup with the New York Giants in New York in Week 9. As if Eli Manning, Victor Cruz, Hakeem Nicks and Ahmad Bradshaw weren't enough of a problem, the Steelers have to fly into New York on game day and will be without Troy Polamalu again.
The Steelers D/ST is a dangerous play in Week 9, but it should be owned in all leagues for Week 10 against the Kansas City Chiefs. If you didn't pick up the San Diego Chargers D/ST for use against the Chiefs on Thursday, here are the sixth through 15th ranked defenses for Week 9.
6. Atlanta Falcons (vs. Dallas Cowboys)
7. Detroit Lions (at Jacksonville Jaguars)
8. Miami Dolphins (at Indianapolis Colts)
9. Cleveland Browns (vs. Baltimore Ravens)
10. Tennessee Titans (vs. Chicago Bears)
11. Washington Redskins (vs. Carolina Panthers)
12. Tampa Bay Buccaneers (at Oakland Raiders)
13. Indianapolis Colts (vs. Miami Dolphins)
14. Jacksonville Jaguars (vs. Detroit Lions)
15. New York Giants (vs. Pittsburgh Steelers)
5. Seattle Seahawks (vs. Minnesota Vikings)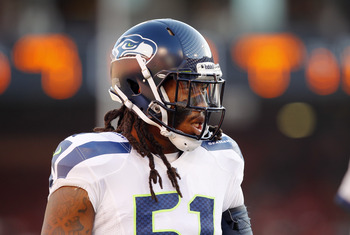 Brian Bahr/Getty Images
Minnesota Vikings quarterback Christian Ponder has thrown seven interceptions in his last four games. His chances of a zero-turnover game in the Seattle Seahawks' venue are slim; the only quarterback who has not turned the ball over in Seattle this season is Aaron Rodgers.
Tony Romo and Tom Brady have combined for three interceptions. Although Rodgers didn't turn the ball over, he had no touchdown passes against the Seahawks either.
Seattle has registered 10 sacks at home this season, eight of which were against the Green Bay Packers.
4. Denver Broncos (at Cincinnati Bengals)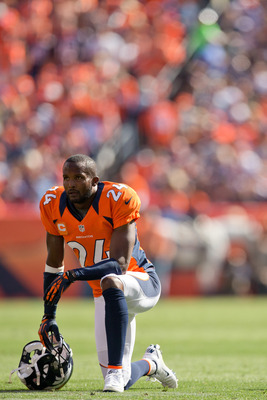 Justin Edmonds/Getty Images
The Denver Broncos defense has been impressive in its last two showings, limiting its opposition to 14 total points in the last six quarters. In a Week 6 matchup with the San Diego Chargers, Denver forced six turnovers and scored two touchdowns.
In Week 8 against the New Orleans Saints at home, it limited the Drew Brees-led offense to 14 points and picked off the Saints quarterback.
The Cincinnati Bengals have committed at least one turnover in every game this season, including eight in the last three contests.
3. Houston Texans (vs. Buffalo Bills)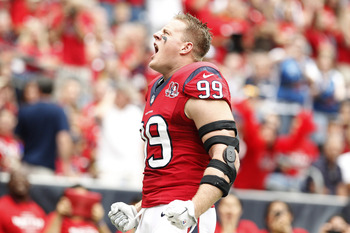 Thomas B. Shea/Getty Images
Houston's D/ST has forced seven turnovers and scored four touchdowns in its last four weeks. It was torched by Aaron Rodgers and the Green Bay Packers during that time, but Ryan Fitzpatrick and the Buffalo Bills are a bit less accomplished than the Green and Yellow.
The Bills have turned the ball over 12 times in their last four games. They have also given up a sack in each of their last five after keeping their quarterback upright in the first two games.
2. Chicago Bears (at Tennessee Titans)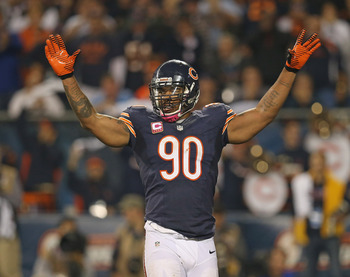 Jonathan Daniel/Getty Images
Matt Hasselbeck of the Tennessee Titans hasn't turned the ball over since Week 6 against the Pittsburgh Steelers. Still, you're going to want to play the Chicago Bears D/ST; those guys are really good.
Chicago has forced multiple turnovers in every game this season: a whopping 23 total in seven games. The Bears' defense has scored six touchdowns in its last five appearances. Even if Tennessee runs a conservative offense, the Bears can keep the score low and get after the quarterback—they have had multiple sacks in all but one game this season.
1. Green Bay Packers (vs. Arizona Cardinals)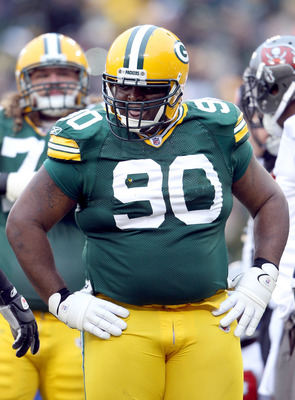 Elsa/Getty Images
The Arizona Cardinals have proven that they simply cannot keep defenders off of their quarterback: They have surrendered a ridiculous 36 sacks in the last six weeks and turned the ball over in each of the last five games.
Green Bay is adept at getting after the quarterback, racking up 15 sacks in four home games this season. It should be able to build a lead with Aaron Rodgers' offense before pursuing John Skelton to add multiple sacks to that total.
Keep Reading