Oregon State: 10 Things We Learned from the Beavers' Win vs. Arizona State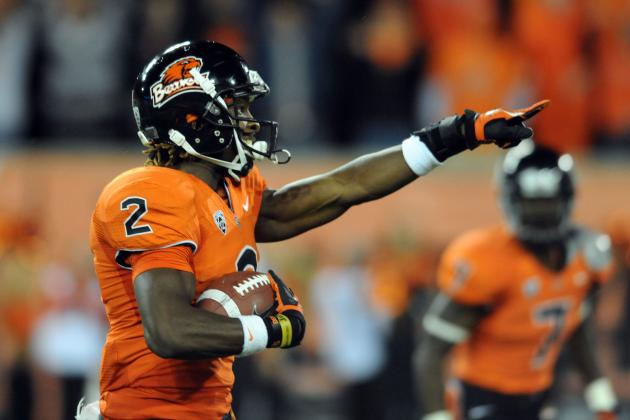 Steve Dykes/Getty Images
Oregon State didn't have a hangover from last week's loss.
It didn't look good early for the Oregon State Beavers. But things settled down midway through the second quarter, and the Beavers beat Arizona State 36-26.
The win moved the Beavers to 5-1 in the Pac-12 with a good chance to still make the Pac-12 Championship Game.
So, what did we learn from the Beavers win over the Sun Devils?
Begin Slideshow

»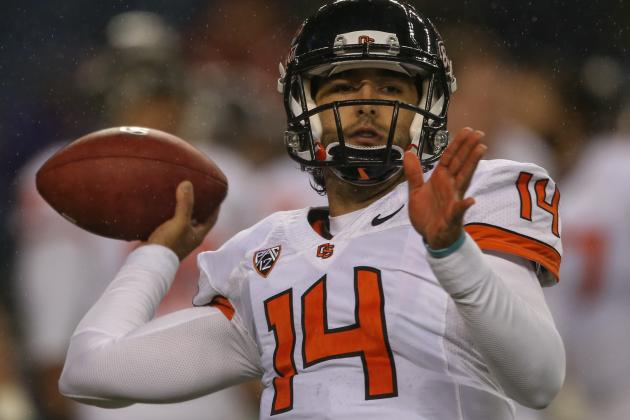 Otto Greule Jr/Getty Images

Cody Vaz was impressive with 267 yards passing, but he completed only 14 of his 33 passes.
If the Beavers are going to beat Stanford next week, or Oregon later in the season, Vaz is going to have to be more efficient passing the ball.
Both teams know how to put up points, and Vaz is going to have to be able to match them drive-for-drive.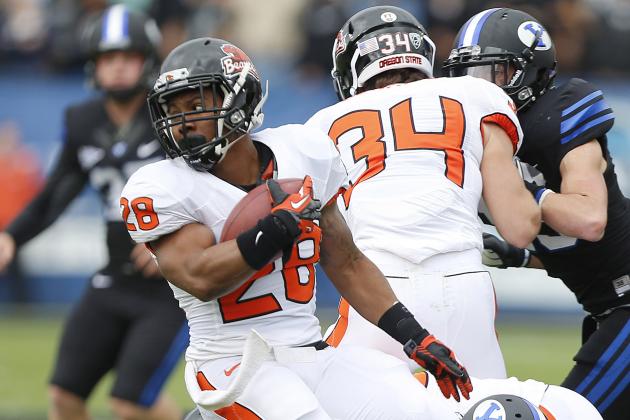 George Frey/Getty Images
Terron Ward had 146 yards rushing Saturday.
Backup running back Terron Ward was anything but that Saturday, as he gained 146 yards on the ground.
His biggest carry came on a 53-yard scamper for a touchdown.
His vision of the field was decent for his first extended-game action.
To improve, he needs to stop bouncing around when the play is not there and take what he is able to get.
Teams like Stanford and Oregon will exploit that real quickly, and instead of a two- or three-yard gain, it will be a two- or three-yard loss.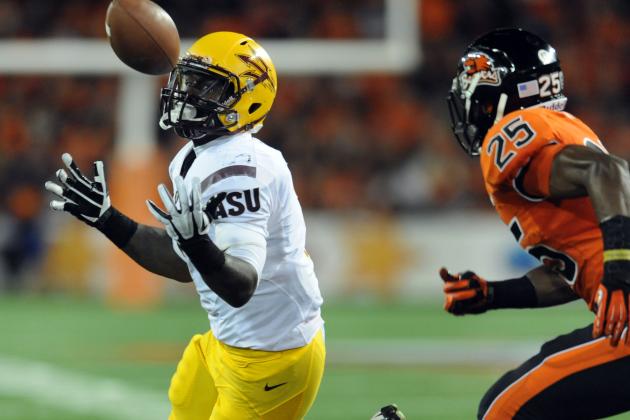 Steve Dykes/Getty Images

Outside of the first quarter, the Oregon State defense constantly found itself making plays in the Arizona State backfield.
Not to mention the defense held Arizona State quarterback Taylor Kelly to 152 yards passing.
The Sun Devils had no chance once the Beavers took the lead in the third quarter. The Beaver defense wouldn't allow them.
The real test now comes next week against Stanford. The Cardinal will test all three levels of the defense, seeing if the No. 11 ranking is truly deserved.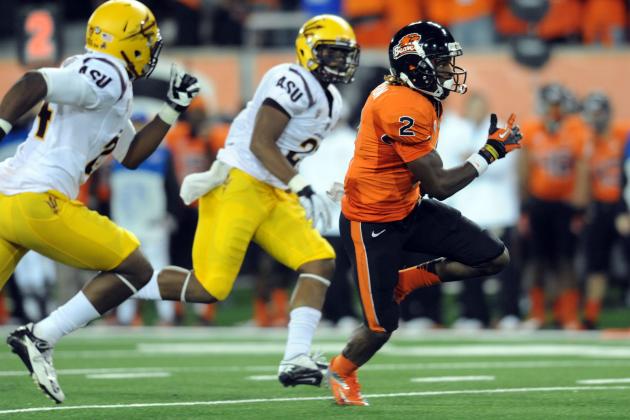 Steve Dykes/Getty Images

Markus Wheaton gave Stanford a lot to think about this week with his 165 total yards.
Wheaton did it both rushing and receiving, catching four passes for 108 yards, while getting 57 yards on three carries.
What makes Wheaton even better is that there are other good players around him who allow him to get in space. Without players like Ward and Brandin Cooks, Wheaton wouldn't be as successful...obviously.
Still, Wheaton needs to have the ball in his hands. He makes plays and is someone the Beavers are going to have to depend on next week against Stanford.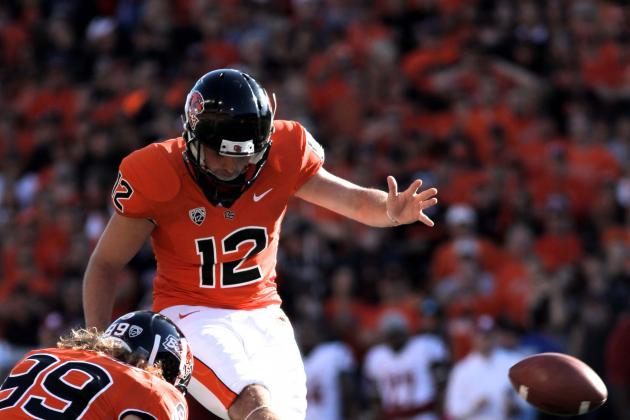 Jaime Valdez-US PRESSWIRE

The Beavers were great in all phases of the kicking game.
Trevor Romaine was 3-for-3 on field goals with a long of 45, while punter Keith Kostol punted five times for an average of 45.2 yards.
The kicking game is solid, and coaches don't have to worry about it too much.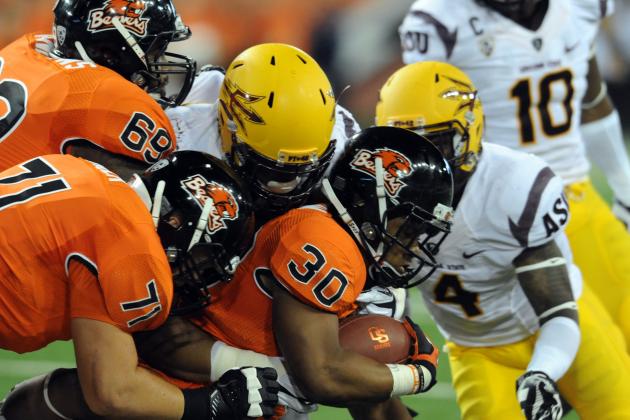 Steve Dykes/Getty Images

Things started off horribly for Oregon State.
Vaz fumbled the ball on the third play of the game. Arizona State's Junior Onyeali recovered it and took it into the end zone for a quick lead.
The Beavers can't do that against teams like Stanford and Oregon. They can't beat themselves.
Teams like Stanford and Oregon will not only take a free 7-0 lead to start the game, but then they'll stretch it to 14-0 and 21-0.
Pretty soon, you're out of the game and wondering what happened.
Take care of the ball.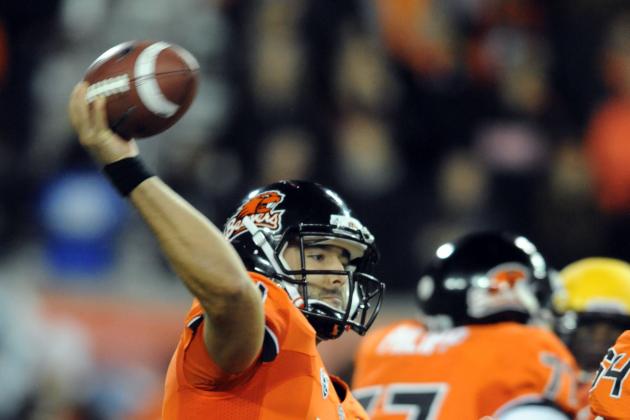 Steve Dykes/Getty Images

Oregon State was 3-for-15 on third downs against Arizona State.
While the Beavers did still come out with a win, 3-for-15 is simply not going to cut it against better competition in the Pac-12.
Many of the misses on third down were convertible. Vaz just had trouble getting the ball out of his hands before the pressure came or he couldn't hit his receiver down the field.
Vaz can't take all of the blame, either. The offensive line has to do a better job at protecting him, and the receivers have to work at getting open more quickly.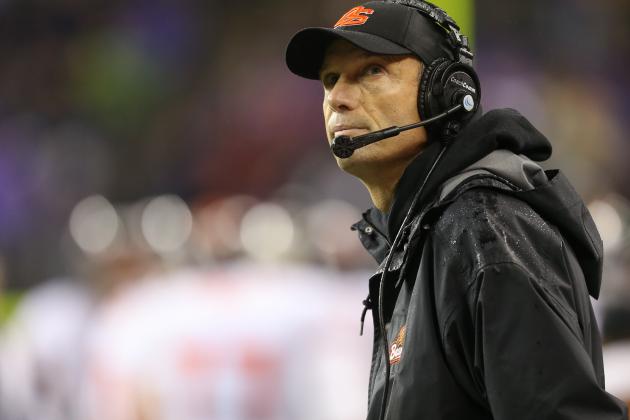 Otto Greule Jr/Getty Images

For the first time since Oct. 6th, the Beavers won the time of possession battle.
While losing that battle in their three previous games still netted them two wins, the Beavers showed they could control the ball against the Sun Devils.
Oregon State held the ball for 33:30, taking its time of drives (especially late) and not feeling like they had to rush the play.
Time of possession is especially going to be the key against Oregon.
If the Beavers can slow the tempo down while on offense, they'll give their defense time to rest of the sidelines. Because you know the Ducks' offense is going to be up-tempo the entire game.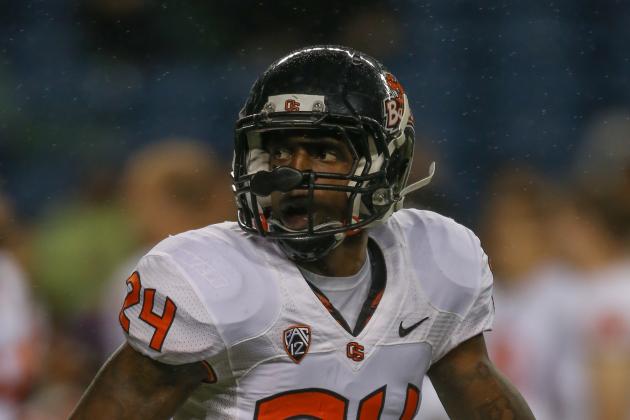 Otto Greule Jr/Getty Images

The Beavers are 4-0 at home this year and only have one more road game (Stanford next week).
You know what that means?
Oregon will come to Corvallis for The Civil War.
While that shouldn't make too much of a difference, it will have some impact, as the hometown fans will be there to support their Beavers.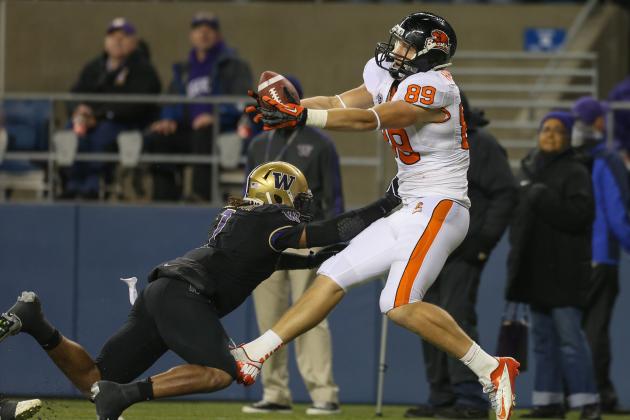 Otto Greule Jr/Getty Images

The Beavers showed that their game against Washington was a fluke and they were better than their Week 9 performance.
Washington was able to get Oregon State out of a rhythm, a rhythm they would not find the entire game. Maybe it was because of the change in quarterback, but nothing Oregon State was doing seemed to work.
However, against Arizona State, the Beavers were able to work out the first-quarter kinks and get into a rhythm, tying the game by halftime.
In the second half, Oregon State took over by doing things right in all three phases of the game, ultimately coming out on top.