Heisman Trophy 2012: Comparing Collin Klein and Kenjon Barner's Heisman Resumes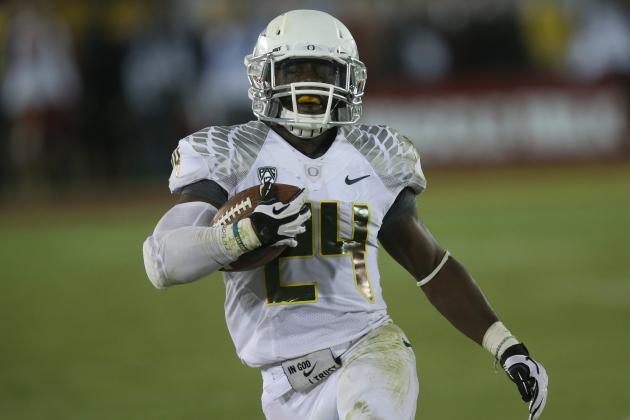 Stephen Dunn/Getty Images

With the college football season winding down, Heisman talk has been heating up, especially for Collin Klein and Kenjon Barner.
Both Kansas State and Oregon are currently undefeated and top contenders in the BCS standings, but they wouldn't be there if it weren't for the efforts of Klein and Barner. Both have played huge roles in leading their teams to wins this season, but who's done more than the other?
By comparing the resumes of both Klein and Barner at this point during the year, it may give us an idea of which player is on his way to a Heisman Trophy.
Begin Slideshow

»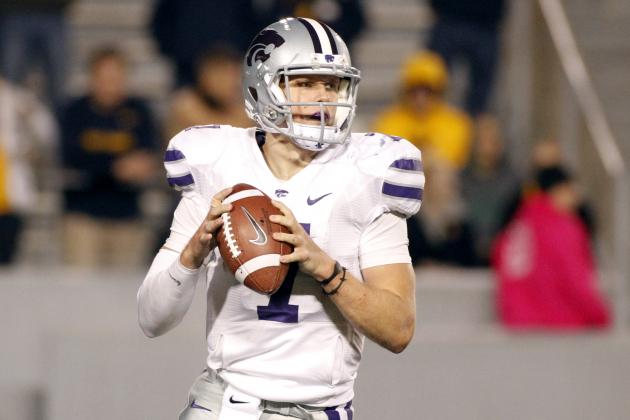 Justin K. Aller/Getty Images

Coming up big in the marquee matchups is something a Heisman candidate has to do.
Collin Klein has done just that against AP-ranked teams this season. The Kansas State QB has completed 75 percent of his passes for 705 yards and five TDs, including 203 yards on the ground and seven rushing TDs.
Klein added to those totals with another high-scoring win over Oklahoma State this week in which he completed 72.7 percent of his passes for 245 yards and a rushing TD. Yet another outstanding performance for Klein against a top-ranked opponent.
Kenjon Barner, on the other hand, hasn't enjoyed as much success against AP-ranked teams. The Oregon RB had 208 yards on the ground and no TDs in such contests.
However, that was before Barner put on a show against the USC Trojans this week.
After the shootout came to an end, Barner finished the game with 321 yards and five TDs to drop the No. 17-ranked Trojans. Barner came up big in this marquee matchup, but he hasn't done it on a consistent basis.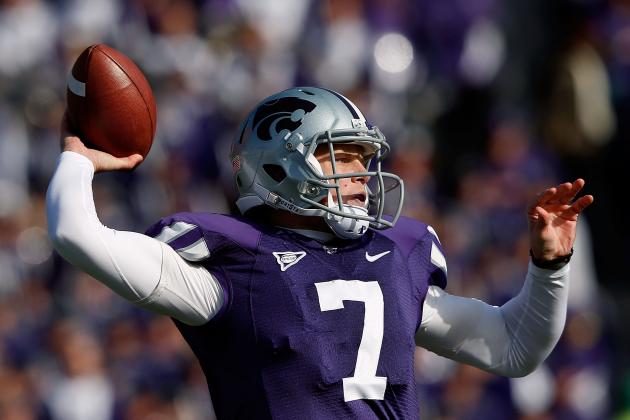 Jamie Squire/Getty Images

You could make the argument that both players are immensely important to their respective teams, but Collin Klein has been Kansas State's rock all season.
The Wildcats have heavily relied on Klein for offense throughout the year, both throwing and running the football. Klein has racked up 12 TDs through the air and 16 TDs on the ground before the this week's game, making him the team's leading scorer.
If Kansas State was without their Heisman hopeful QB, I highly doubt they'd be the No. 2 team in the nation right now.
Kenjon Barner hasn't been far behind with 14 rushing TDs of his own and 1,132 yards rushing and receiving before the USC game. But Barner isn't necessarily the only guy putting up big numbers on offense for this team.
Oregon has many weapons in the form of players like Marcus Mariota and De'Anthony Thomas. Kansas State doesn't have that luxury, forcing them to depend on Klein's play.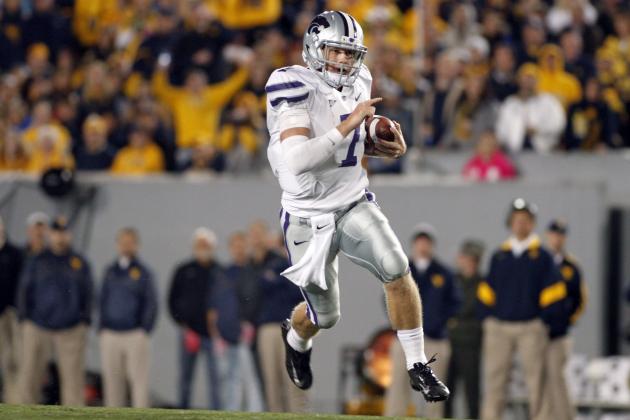 Justin K. Aller/Getty Images

Getting your team the points they need to win a game on a week-to-week basis is also an important factor in the Heisman consideration.
Klein managed to find the zone every single week this season. Whether it was with his arm or with his legs, Klein found a way to get the ball in the end zone.
There were only two occasions during the season in which Klein found the end zone so sparingly. Against Oklahoma and Oklahoma State, Klein picked up just one rushing TD each.
Barner was shut out by Arizona and Washington this season. While his team still won those games, Barner was unable to find a way into the end zone.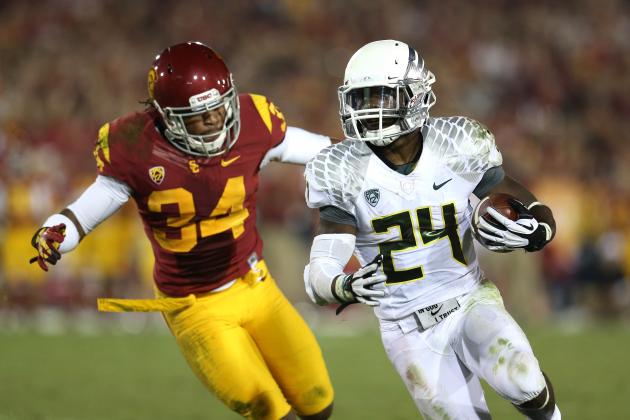 Stephen Dunn/Getty Images

Heisman talk for Barner really heated up after the Oregon RB's five-TD, 321-yard performance against USC, which broke LaMichael James' 2011 single-game Oregon rushing record set against Arizona.
All it took was one big game from Barner in the latter half of the season to get him roaring into Heisman consideration. With just three games left in the season, Klein will have to do just a little more to hold off Barner from stealing the show in New York.
Staying healthy might be an even bigger challenge for Klein, who suffered an injury in the win against Oklahoma State.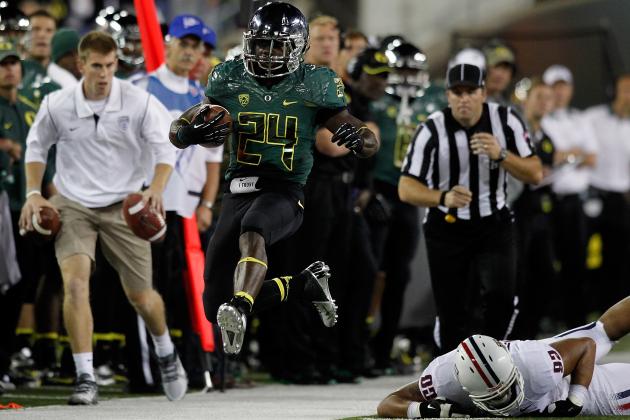 Jonathan Ferrey/Getty Images

This is a little bit of a tough category to decide right now, but if these two teams faced off in the postseason, who would come out on top?
If Collin Klein were to take the reins and lead the Wildcats to a win over a high-scoring Oregon team, wouldn't that make him the better candidate of the two?
The same goes for Barner. If Oregon were to smash Kansas State in the postseason with a big help from Barner, wouldn't that make him the victor?
Right now, it's hard to tell who would prevail in a matchup between these two, but I'd have to go with the Ducks. Individually, Klein may have the edge, but as a team, Barner and the Ducks shouldn't be underestimated.