Tottenham vs. Wigan: Player Ratings in Spurs' Humiliating 1-0 Loss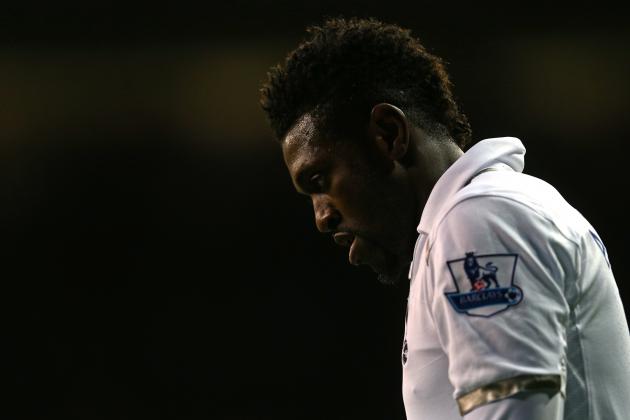 Clive Rose/Getty Images

Will the real Tottenham Hotspur please stand up?
Are you the team that went into Old Trafford and ground out the ugliest victory this side of the English Channel?
Or are you the team that gets their pants pulled by a Wigan side that was in the bottom-four at this time yesterday?
This wasn't just a loss. This was humiliating—only five shots on goal, split possession and a dumb conceding of a goal off a set piece.
A loss, I can deal with. North London can deal with it. But when the team looks as inconsistent and apathetic as they did this morning, this game's just not worth the time it takes to walk down to the pub.
Did anyone stand out? Was anyone's performance worth remembering? Check out these player ratings and tell me if you agree.
Begin Slideshow

»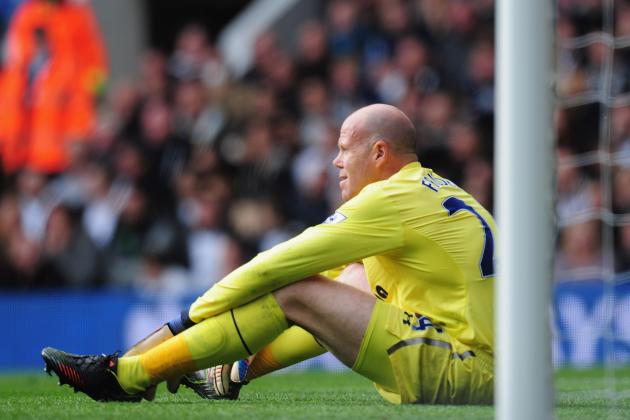 Shaun Botterill/Getty Images

Brad Friedel: 5.0
Parried two shots in the first half well, but a Wigan set piece in the 56th minute got the better of him. Sadly, the 41-year-old American 'keeper was at fault for the goal, being caught unawares and not punching it away like he should. It may not be long before Spurs supporters start shouting for newly signed Hugo Lloris to get between the posts. His long passes were weak and off-target.
Friedel has justified his place at 'keeper thus far, but with the kind of performance he turned in today, it'll be hard to convince many in North London that he should suit up against Manchester City next weekend.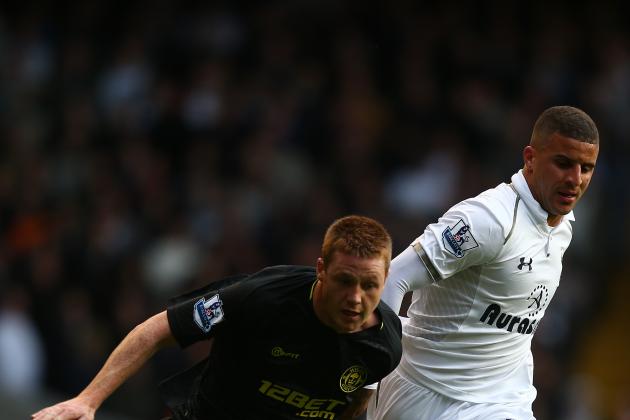 Clive Rose/Getty Images

Jan Vertonghen: 6.0
Defended well, but didn't look to have the best of working relationships with left winger Gareth Bale. The former Ajax man wasn't brought on to be a left-back and it showed in his inconsistent performance. Spurs are missing Benoit Assou-Ekotto in a big way.
Steven Caulker: 6.5
All over Spurs' side of the pitch, displaying a wealth of endurance and energy. What he lacked in form, he made up for in enthusiasm, knocking balls away and creating confusion when Wigan's attack was building. Not a poor performance.
William Gallas: 6.0
Composed in possession, but I'm always left wanting more when I watch Gallas play. Thwarted some of Wigan's attacks and paired well with Caulker, but Tottenham's centre-back situation is looking more and more dire every week. A team more competent in attacking would have ripped Spurs to shreds today.
Kyle Walker: 7.0
Did well to balance his play at right-back, getting forward with ease but also limiting Wigan's chances on the sideline.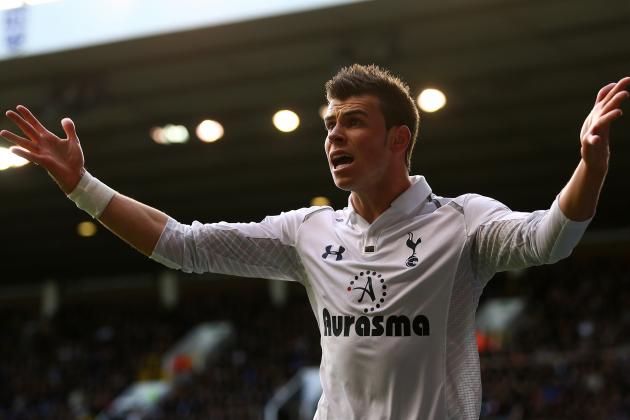 Clive Rose/Getty Images

Gareth Bale: 7.0
Was left wanting with Vertonghen as a partner down the left sideline. Wigan contained him well, giving him room to run down the flank but none to move inside to. Had a couple of good shots parried by a 'keeper in Ali Al-Habsi who was firing on all cylinders today.
Aaron Lennon: 6.5
As always, had his man beat down the right sideline but never capitalized on it. Did some good things to support Walker at right-back, but nothing doing offensively for the speedster.
Sandro: 7.5
Looked to have Wigan's number as he clamped down any and all attacks that were coming his way, but was forced off due to injury in the 22nd minute. In my opinion, would have been a completely different match if Sandro was on the pitch for the full 90.
Tom Huddlestone: 6.0
Outplayed and outpaced by Wigan's midfield. Far too conservative with his passes and never displayed any confidence going forward. Ugly play.
Gylfi Sigurdsson: 5.5
Sigurdsson came in for Sandro in the 22nd minute but he lacked confidence and looked out of position all match. Note to Andre Villas-Boas—never, ever, ever put Sigurdsson in at defensive midfielder again.
Thomas Carroll: 6.5
Came in for Walker in the waning minutes to try and contribute to an equalizer, but it was nothing doing for the youngster.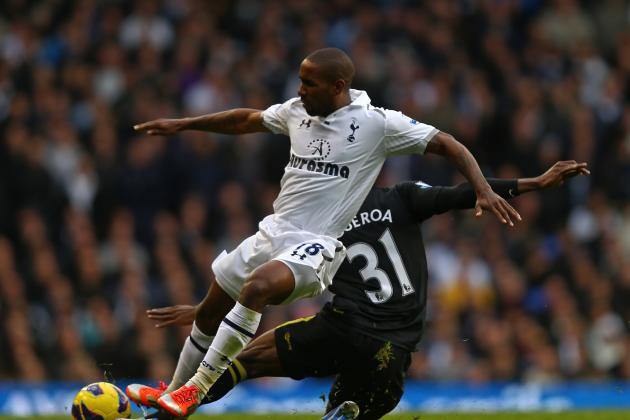 Clive Rose/Getty Images

Jermain Defoe: 6.5
Started alongside Dempsey in the striker spot, but Dempsey often played at the back of the key and Defoe pushed up to the top. This led to Defoe playing in an isolated position, one he's not comfortable in and bears little fruit. Looked poor, but in his defense he was given very little help from the midfield, which the English international needs going forward.
Clint Dempsey: 6.5
Don't really know what position Villas-Boas intended for Dempsey as he often sat behind Defoe but then would make runs past him in attack. Could have been a much bigger threat if Spurs' midfield had their act together.
Emmanuel Adebayor: 6.0
Came in for Defoe in the 58th minute, but was inconsistent for most of his time on the pitch. Couldn't string anything together except for a dangerous possession and free kick late in the game. Merely a shadow of the player who thrived at the top of the key for Spurs last season.