Wade Barrett and 7 Wrestlers Primed for a Breakout Year in 2013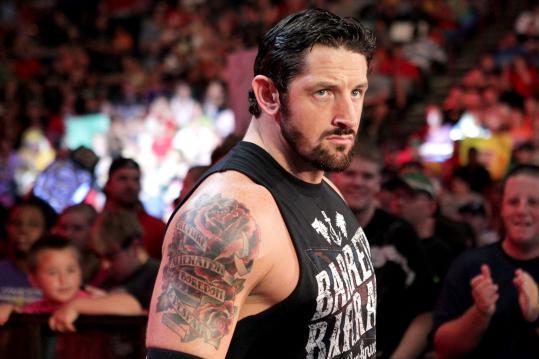 Photo courtesy of WWE.com
In 2011, it was CM Punk who was undoubtedly the WWE's biggest breakout star.
So far in 2012, that honor has belonged to Daniel Bryan, who has gone from someone we thought might never get a fair shake in the WWE to arguably the best overall performer in the company.
We're now right around the corner from the New Year, and odds are that someone will follow in the footsteps of both Punk and Bryan to become the breakout star of 2013.
But just who will it be?
Luckily for the WWE, the company has no shortage of options. There's a long line of stars who are teetering on the line of superstardom, and at least one, if not more of them, seems like a lock to have a huge year.
Here are seven wrestlers who are primed for a breakout year in 2013.
Begin Slideshow

»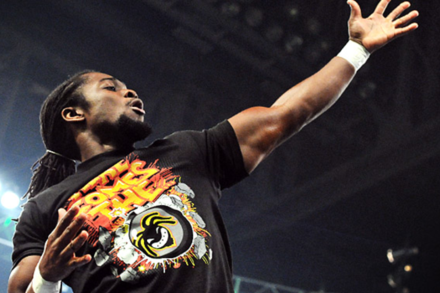 Photo courtesy of WWE.com
I realize that a lot of people think Kofi Kingston's chance to make it to the top has come and gone, but I think that 2013 could be the best year of his career.
Kingston's Intercontinental Championship victory over The Miz was reportedly the start of a big singles push for the high-flying superstar, and after spending much of the last year-plus in the tag team title scene, he's now back in his role as an upper midcard singles star.
That's where Kingston has spent most of his career, flourishing in his role as that lovable babyface who is always over with the crowd and delivers great matches on a consistent basis. As mentioned before, some expect Kingston to stay there for the remainder of his career, but there's always that chance that he gets elevated to that main-event level again.
It hasn't happened since roughly three years ago when Kingston feuded with Randy Orton in a rivalry that unleashed a side of Kingston that we haven't seen before or since then. But the creative team putting Kingston over former WWE Champion The Miz clean three times in a row shows that someone in the WWE has a lot of confidence in him.
Although an Intercontinental title win is somewhat of a lateral movement, it could very well be the start of a big-time push that leads Kingston back to a major singles rivalry for the first time since late 2009.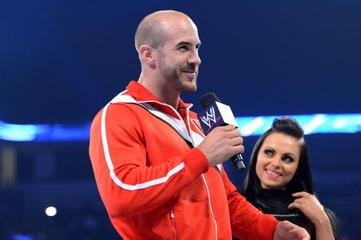 Photo courtesy of WWE.com
I'm torn on Antonio Cesaro.
He's got a great look and is a very talented wrestler, but he just doesn't scream main eventer—at least not yet. Perhaps it's his less-than-stellar gimmick or his unexciting run as United States Champions, but something about Cesaro needs to change in order for him to become a bona fide main-event star.
I think that could happen as soon as next year because the fact that Cesaro won the US title so soon after his debut shows that WWE officials obviously want him to succeed, and because he's so talented in the ring, he should get a fair shake at being elevated to feuds with some of the WWE's top guys.
In fact, WWE officials are reportedly indeed very high up on Cesaro, viewing him as a potential money-maker for the company down the road.
Barring a major change in the WWE's stance on the Swiss superstar, he's going to get plenty of opportunities to become one of the company's biggest heels and top foreign-born superstars.
In order for him to do that, though, perhaps he should start feuding with some guys who bring a little more name value to the table.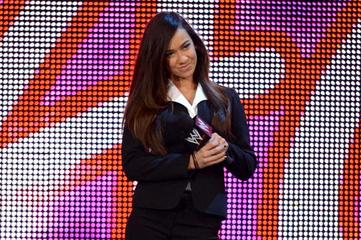 Photo courtesy of WWE.com
Yes, I know that AJ Lee has been, other than Daniel Bryan, arguably the biggest breakout star in the WWE in 2012.
But AJ broke out this year as an on-screen character and authority figure. Not as a wrestler.
In fact, AJ rarely competed in the ring this year, being too tied up with that bizarre Punk/Kane/Bryan love triangle and her duties as GM to do so. Luckily for AJ, though, I think that's destined to change in 2013.
The WWE has had a mass exodus of female talent this year, losing the likes of the Bella Twins, Beth Phoenix and its most popular Diva, Kelly Kelly, in a very short span. That, of course, means that the WWE needs a new "face" of the Divas division.
Eve seems to be fitting that role right now, but she's a heel, and the WWE has to have a babyface who can step up and carry that dying division on its back into and throughout 2013. There's no better choice to do that than AJ.
AJ is easily the WWE's most over Diva, she's very talented in the ring, and she's never really gotten a chance to succeed as a wrestler rather than simply a character.
With the WWE in desperate need of a Diva to breathe new life into its Divas division, I look for AJ to get in the ring far more often in 2013, to win the Divas title and to establish herself as the company's best female wrestler.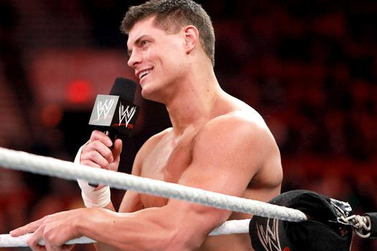 Photo courtesy of WWE.com
It seems like we've been waiting for years now for Cody Rhodes to make that leap to the main event.
While that hasn't really happened yet, it's important to remember that Rhodes is still just 27 years old. Even so, he's a lot closer to being elevated than he is to being demoted down the card.
Many fans seem to be growing impatient with the WWE's decision not to push Rhodes as a major singles star, but I feel pretty confident that his time is coming. He's as talented as just about any superstar in the company and has the experience working at or near the top of the card from his time with Legacy and his 2011 feud with Randy Orton.
Now, Rhodes has settled into a nice role as one of the WWE's top tag teams alongside Damien Sandow, and just like his tag team partner, Rhodes clearly has a bright future in the WWE.
I thought that 2012 would be the year that we saw Rhodes win the Money in the Bank match and possibly even a World title, and even though that didn't happen, he will remain a top candidate to do both of those things in 2013.
Rhodes has the tools. It's just about the opportunity.
If he gets that major one in 2013, there's no doubt that he will live up to all of the hype that's been surrounding him for the last couple of years.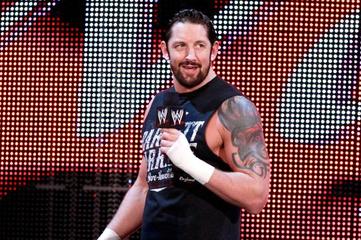 Photo courtesy of WWE.com
In 2010, then-rookie Wade Barrett spent much of his time feuding with the WWE's top two stars, Randy Orton and John Cena.
After a dramatic plunge down the card and rough start to 2011, Barrett began picking up steam in the fall of that year during his feud with Randy Orton (including a big win at Survivor Series) and looked poised to be a major force within the WWE during the first half of 2012.
Unfortunately, Barrett got bit by the injury bug, causing him to miss WrestleMania 28 and most of the year as he recuperated. He then returned to action a couple of months ago, but has still been left without a legitimate feud or storyline since then.
Barrett's untimely injury undoubtedly threw a major wrench into his WWE career, as he was reportedly in line for a major push prior to being hurt. Although that push obviously didn't happen, I think it was delayed rather than thrown away.
Barrett has proven to be one of the WWE's best overall heels, and after making huge strides in the ring over the last couple of years, there's a reason why he was rumored to be in line for another main event run before that injury.
The dude is loaded with talent, and if he can avoid another injury, it's a matter of when, not if, he gets another push to the main event or World title scene.
In fact, I wouldn't be even slightly surprised if Barrett is involved in the World title picture on the road to WrestleMania 29 and/or ends up winning it by the end of 2013.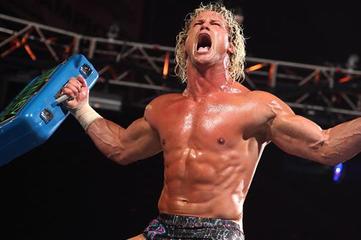 Photo courtesy of WWE.com
This one's a given.
As talented as we all know that Dolph Ziggler is, he's spent most of his WWE career making other stars look good. Now, it's his time to shine.
The WWE obviously has high hopes for Ziggler, having him challenge for both of the WWE's World titles and win the Money in the Bank match in 2012. But it's surprising to many that Ziggler still hasn't had a legitimate World title run by now.
Don't worry, though, folks. His time is coming and probably very soon.
With Ziggler currently holding the Money in the Bank briefcase, he can cash it in at any moment now, and barring something unforeseen happening, he figures to either walk into 2013 as the World Heavyweight Champion or win it early on in the year.
In fact, F4WOnline.com (via WrestlingInc.com) reports that a World Heavyweight title feud between Ziggler and his former rival Randy Orton is expected to take place in 2013, which could be what turns Ziggler into a bona fide main eventer.
We all know that Ziggler is one of the very best in-ring performers around. In 2013, he's going to prove that he should be a full-time top superstar from this point forward.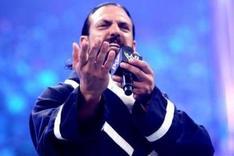 Photo courtesy of WWE.com
In 2009, Sheamus shocked the world by winning the WWE Championship just six months into his debut.
In 2011, Alberto Del Rio did the same by winning the Royal Rumble roughly six months after his debut and then following that up with Money in the Bank and WWE Championship victories. In 2012, Ryback has risen to the top of the card in about six months as well.
In 2013, Damien Sandow could be the next star who has a lightning-quick ascension to the top of the WWE.
As most of us know by now, Sandow is reportedly Triple H's "pet project." In layman's terms, Triple H is going to do everything in his power to make sure that Sandow becomes one of the company's biggest stars.
Honestly, that shouldn't take much effort, though.
In a very short span, Sandow has proven to be a fantastic heel who's unlike any bad guy the WWE currently has or has seen in quite some time. He really stands out in a company where many stars don't and should get to the top based on his talent alone.
I like that the WWE is "taking it slow" with Sandow by not rushing him into the main event too early, but once he and Cody Rhodes are done with the tag team scene, it'll only be a matter of time before he's feuding with main eventers.
Mark it down: Damien Sandow will be the breakout star of 2013.
Drake Oz is a WWE Featured Columnist for Bleacher Report. Follow him on Twitter!