College Basketball's 10 Toughest Non-Conference Schedules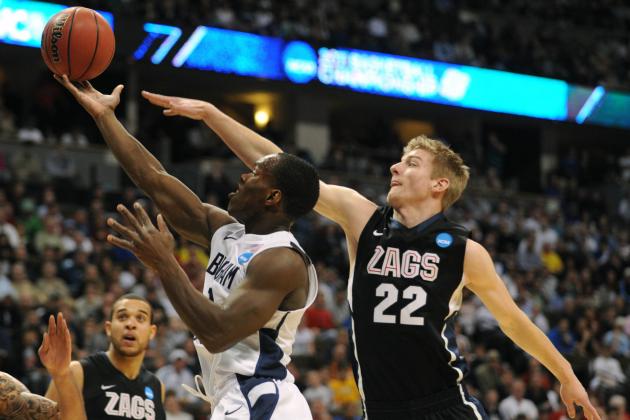 Andrew Carpenean-US PRESSWIRE

There are plenty of ugly games on the college basketball schedule during November and December's non-conference action. Just to name one example, your mighty preseason No. 1 Indiana Hoosiers open with the "always-dangerous" Bryant University, returning the nucleus of a 2-28 team.
The teams in this slideshow, however, are the kind of teams made of sterner stuff. They're among the brave souls who are out to take games that can test their limits. Perhaps some go a little beyond their limits, but for them, at least there's a lucrative paycheck waiting.
Within, you'll find a selection of 10 of America's toughest non-conference schedules. Even if they do occasionally put a two-win opponent on the slate, there are certainly harder challenges over the horizon.
Begin Slideshow

»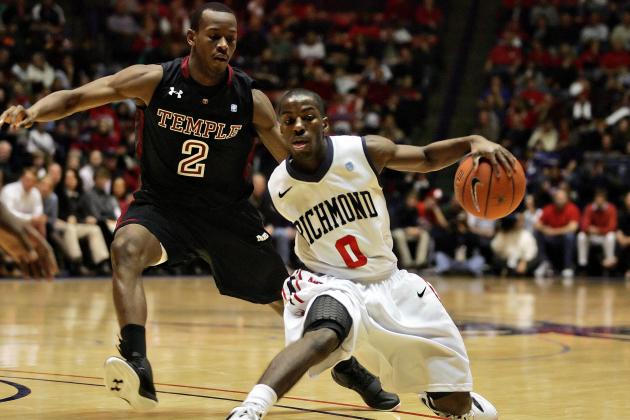 Peter Casey-US PRESSWIRE

Don't Miss
at Minnesota (Nov. 18)
at Ohio (Nov. 24)
at Kansas (Dec. 18)
Davidson (Dec. 29)
Richmond's strength may be the skilled backcourt trio of Kendall Anthony (pictured), Darien Brothers and Cedrick Lindsay. The Spiders will have interesting tests against the D.J. Cooper-led Bobcats and Elijah Johnson's Jayhawks. Against Minnesota, 270-pound Derrick Williams will have a battle against burly Trevor Mbakwe and springy Rodney Williams. Finally, Davidson's entire lineup is capable of testing a defense.
Don't Sleep
Wake Forest (Dec. 1)
at Old Dominion (Dec. 4)
at James Madison (Dec. 8)
George Mason (Dec. 22, Richmond Coliseum)
Air Force (Jan. 2)
Wake's working in a lot of newcomers, the most important being point guard Codi Miller-McIntyre. After three weeks together, they should pull together enough to give the veteran Spiders a real test. After that comes the CAA portion of the schedule. All three of these Colonial schools are expected to finish in the top half of the league.
And for once, Air Force is expected to get off the canvas in the Mountain West.
Don't Bother
Liberty (Nov. 9)
UNC Wilmington (Nov. 13)
Hampton (Nov. 15)
Wofford (Nov. 20)
William and Mary (Nov. 28)
Stetson (Dec. 15)
Stetson and Wofford sneak into the last few spots in Ken Pomeroy's preseason top 200, but other than that, there's not much to say about this group.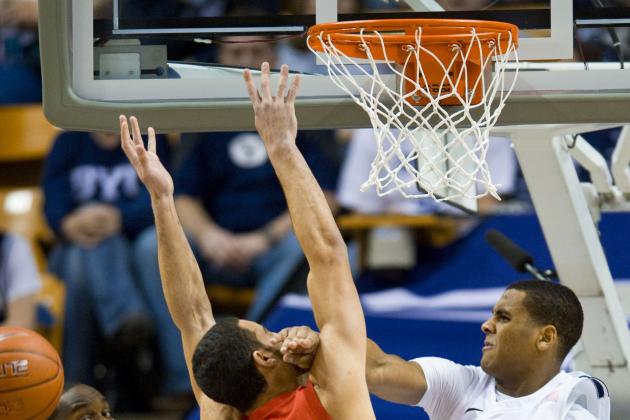 Douglas C. Pizac-US PRESSWIRE

Don't Miss
Florida State (Nov. 16, Barclays Center, Brooklyn)
Notre Dame OR St. Joseph's (Nov. 17, Brooklyn)
at Iowa State (Dec. 1)
at Baylor (Dec. 21)
Any of those Brooklyn games would be fun to see, and it's not a terrible disservice to the Cougars to say they're the least talented team in that field. Their opponents are that strong. The Big 12 games are both against opponents integrating new and essential newcomers. Matt Carlino could frustrate Korie Lucious, but Pierre Jackson? Perhaps not so much.
Don't Sleep
Tennessee State (Nov. 9)
Georgia State (Nov. 13)
Montana (Nov. 28, Salt Lake City)
Utah State (Dec. 5)
at Weber State (Dec. 15)
Virginia Tech (Dec. 29, Salt Lake City)
Interesting players to watch on all these teams. Tennessee State's Robert Covington is an NBA prospect. Montana's Kareem Jamar and Utah State's Preston Medlin should both be in their leagues' Player of the Year discussion. Weber State still has some talent, even without Damian Lillard.
Georgia State's R.J. Hunter came to play for his dad, the only Indiana All-State first-teamer to not pick Purdue or Indiana. Virginia Tech's Erick Green will rack numbers, but it's still heavy lifting keeping the Hokies out of the ACC basement.
Don't Bother
UT-San Antonio (Nov. 21)
Cal State Northridge (Nov. 24)
Utah (Dec. 8)
Eastern New Mexico (Dec. 18)
Northern Arizona (Dec. 27)
Odd to see a power-conference team in the "Don't Bother" section, but until we see how Utah's new talent comes together, BYU should be a heavy favorite in that game.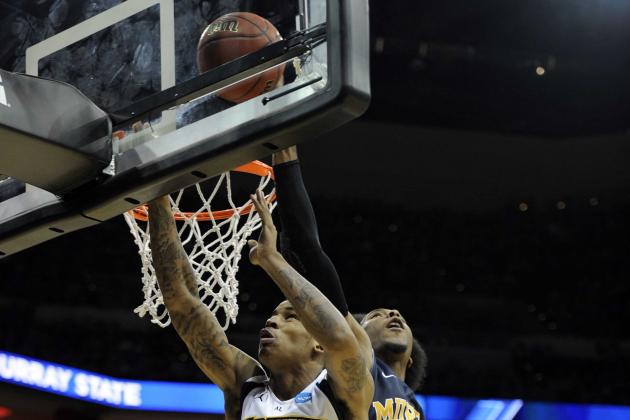 Jamie Rhodes-US PRESSWIRE

Don't Miss
Ohio State (Nov. 9, Carrier Classic in Mt. Pleasant, SC)
Butler (Nov. 19, Maui Invitational)
at Florida (Nov. 29, SEC/Big East Challenge)
Wisconsin (Dec. 8)
The aircraft carrier game brings its own set of variables, not the least of which is a strong opponent. Butler is only one of the potentially brutal opponents waiting in Maui, as North Carolina would be the likely reward for a win. Illinois, Texas or USC could await in the third game.
The O-Dome is always a test for the hardcore. Finally, for once, Marquette may not have the best athlete on the court when the Badgers come to town. Freshman Sam Dekker will be playing a major role from day one, and certainly by early December.
Don't Sleep
Savannah State (Dec. 15)
at Green Bay (Dec. 19)
LSU (Dec. 22)
Savannah State crushed the MEAC until a serious case of the yips in the conference tournament, and it returns everyone who was hardened by that experience. Green Bay should be considered a strong Horizon contender, and seven-footer Alec Brown is one of the best bigs you haven't heard of yet.
LSU is rebuilding under Johnny Jones, but the Tigers' backcourt is small, quick and experienced, especially with ex-Memphis Tiger Charles Carmouche on board.
Don't Bother
Colgate (Nov. 11)
SE Louisiana (Nov. 13)
UMBC (Nov. 26)
NC Central (Dec. 29)
An ugly bunch, with NCCU being the only opponent in Pomeroy's top 300, but thankfully, the group is a small one.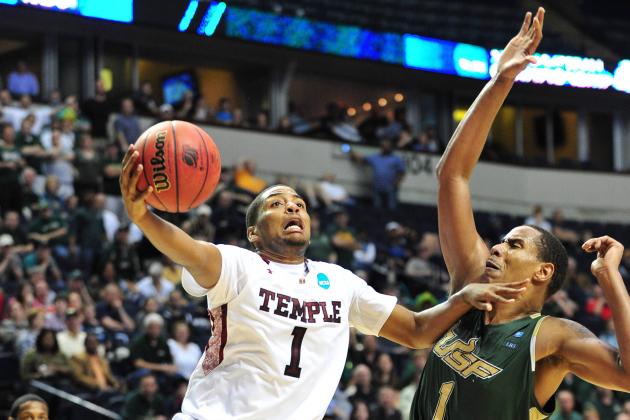 Don McPeak-US PRESSWIRE

Don't Miss
Duke (Dec. 8, East Rutherford, NJ)
Syracuse (Dec. 22, Madison Square Garden)
at Kansas (Jan. 6)
Very few programs in America would have the testicular fortitude to schedule these three opponents in the same year. Kansas is a true road game and Syracuse may as well be, and all three come in with something to prove. Still, the Owls are well equipped to give these opponents some difficulty.
Don't Sleep
at Kent State (Nov. 13)
Delaware (Nov. 25)
at Buffalo (Nov. 28)
Wagner (Dec. 1)
at Villanova (Dec. 5)
Detroit (Dec. 29)
Kent State is essentially putting together a whole new team, so good luck scouting it. Delaware and Buffalo both have tough guys up front in Jamelle Hagins and Javon McCrea, respectively. Wagner's returning everyone from a 25-win team and adding Dwaun Anderson, a touted transfer who never suited up for Michigan State. Detroit, of course, has Ray McCallum.
Is it odd to think that a scuffling Villanova program may pose the easiest game among this group?
Don't Bother
Rice (Nov. 17)
Towson (Dec. 12)
Alcorn State (Dec. 17)
Canisius (Dec. 19)
Bowling Green (Dec. 31)
Rice has been absolutely crushed by a transfer epidemic. Towson should be able to win more than one game this season, but it certainly shouldn't be over Temple. Canisius could be a MAAC dark horse, but a win over Temple would be a stunner.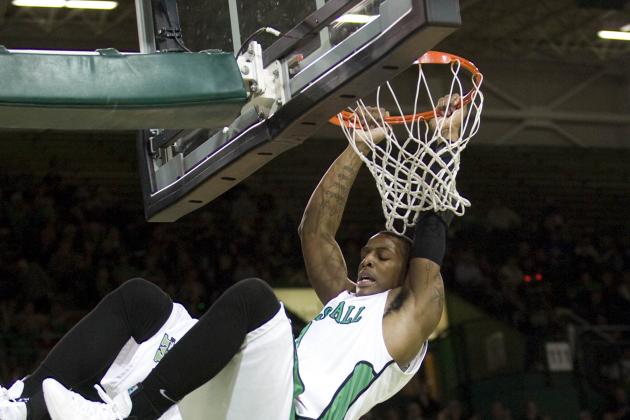 Mark Zerof-US PRESSWIRE

Don't Miss
at Villanova (Nov. 11)
South Dakota State (Nov. 17, Hempstead, NY)
at West Virginia (Dec. 5)
Cincinnati (Dec. 15, Charleston, WV)
at Kentucky (Dec. 22)
Four of these five made the NCAA tournament last season, and all are expected to get there again. As for Villanova, it's a winnable game at a Big East team's house, so it would be a huge resume game for the Herd. SD State brings in do-it-all stud Nate Wolters, but which Jackrabbit will be capable of containing Dennis Tinnon on the glass?
Don't Sleep
Nevada (Nov. 24)
Morehead State (Nov. 28)
Savannah State (Dec. 19)
Delaware State (Jan. 2)
Nevada brings a talented veteran backcourt into Huntington on Thanksgiving weekend. Morehead's Khalil Owens was a highly efficient rebounder in limited time, so we'll see how he matches up with Tinnon. Savannah State will be getting hardened by a schedule featuring Middle Tennessee, UCF, Florida, Ohio State and Marquette. Delaware State has perhaps the two best players in the MEAC, even if Savannah State may have something to say about that.
Don't Bother
Longwood (Nov. 9)
District of Columbia (Nov. 16, Hempstead, NY)
at Hofstra (Nov. 18)
UNC Wilmington (Dec. 1)
Coppin State (Dec. 8)
The University of the District of Columbia? That's a thing?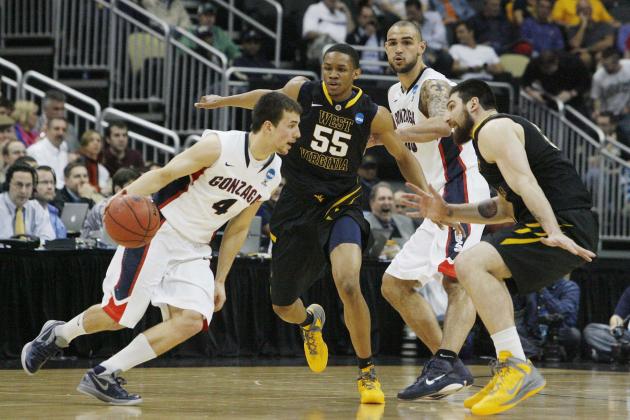 Charles Leclaire-US PRESSWIRE

Don't Miss
West Virginia (Nov. 12)
Kansas State (Dec. 15, KeyArena, Seattle)
Baylor (Dec. 28)
at Oklahoma State (Dec. 31)
at Butler (Jan. 19)
Gonzaga digs heavily into the Big 12 for its non-league slate. These may be four of the top six clubs in that conference, and all could make Top 25 cameos at some point during the season. The West Coast season is interrupted by a trip to Indianapolis to make an appearance on College GameDay. Shots will be fired when Clarke and Dunham host Bell and Pangos.
Don't Sleep
Clemson (Nov. 22)
at Washington State (Dec. 5)
Illinois (Dec. 8)
Brad Brownell's teams usually finish better than they start. This does not help Clemson against Gonzaga at the end of Week 2. WSU is trying to find pieces to fit around Brock Motum, but Motum vs. Elias Harris and Sam Dower should be a major scrap. Illinois could struggle to keep up if Brandon Paul and D.J. Richardson don't get a bunch of open looks.
Don't Bother
South Dakota (Nov. 18)
Lewis-Clark (Nov. 29)
Pacific (Dec. 1)
Campbell (Dec. 19)
Pacific will be motivated all season, playing for retiring coach Bob Thomason. Campbell has the Big South's best backcourt, but Gonzaga has the West Coast's best guards, so there.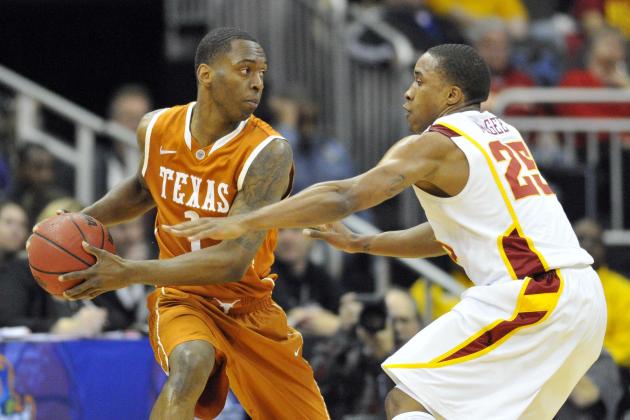 Denny Medley-US PRESSWIRE

Don't Miss
Georgetown (Dec. 4, Madison Square Garden)
UCLA (Dec. 8, Houston, TX)
North Carolina (Dec. 19)
at Michigan State (Dec. 22)
Texas's December is impressive on paper. The wild card is still UCLA, which will have Kyle Anderson, but is still puzzling through the case of Shabazz Muhammad. The Hoyas defense will give Texas's shaky shooters few open looks.
By late December, UNC's lineup should be solidified, and Michigan State freshman Gary Harris should be settled into a prominent offensive role.
Don't Sleep
Fresno State (Nov. 9)
Illinois OR USC (Nov. 20, Maui, HI)
Texas-Arlington (Dec. 1)
The Maui Invitational is a major key to the Longhorns' schedule. They get the gimme against Chaminade, then the Illini or Trojans await in round two. The third game could see the Horns against Butler, Marquette or North Carolina, any of which would count as a Don't Miss game.
Fresno State will need a massive game out of its guards with touted freshman ox Robert Upshaw out. UT-Arlington suits up Texas Tech transfer Jamel Outler, adding him to a team that played tight road games against Utah State, Baylor and Washington in the NIT.
Don't Bother
Coppin State (Nov. 12)
at Chaminade (Nov. 19)
Sam Houston State (Nov. 27)
Texas State (Dec. 15)
Rice (Dec. 29)
At least Chaminade enjoys its moment in the spotlight every season. Sam Houston has former Marquette starter Erik Williams. Rice coach Ben Braun is currently envious of schools that have players transfer in instead of out.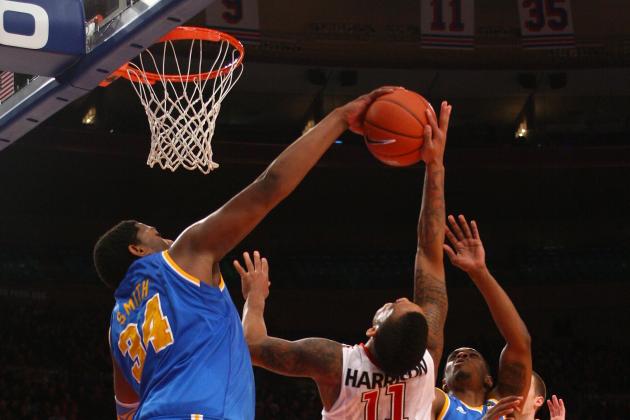 Chris Chambers/Getty Images

Don't Miss
Georgetown (Nov. 19, Madison Square Garden)
Georgia OR Indiana (Nov. 20, Madison Square Garden)
San Diego State (Dec. 1, Anaheim, CA)
Texas (Dec. 8, Houston, TX)
Long Beach State (Dec. 18)
Missouri (Dec. 28)
The Legends Classic at MSG has a stellar field that shouldn't produce any snoozer games, and the Bruins will get all they want regardless of their opponent. San Diego State will walk into Anaheim feeling like the best team in California, and the burden's on UCLA to prove otherwise. Texas relied on freshmen last year the way UCLA is this year, while Missouri has nothing but veterans.
Don't Sleep
Indiana State (Nov. 9)
Fresno State (Dec. 22)
Indiana State should be a much easier game, but no Shabazz plus the rededication of Pauley Pavilion makes for a pressure-filled environment.
Don't Bother
UC Irvine (Nov. 13)
James Madison (Nov. 15)
Cal Poly (Nov. 25)
Cal State Northridge (Nov. 28)
Prairie View (Dec. 15)
The Bruins never leave home, and for a group like this, why would they?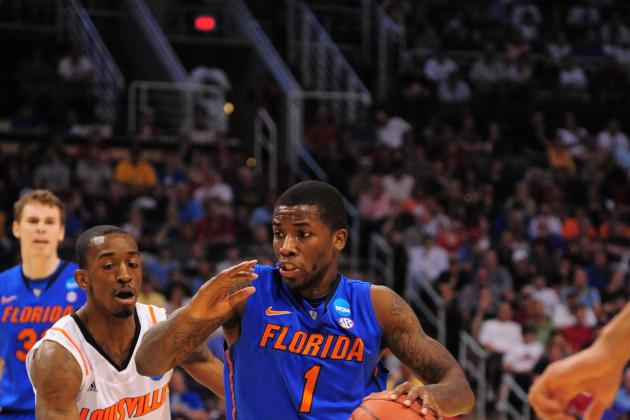 Kyle Terada-US PRESSWIRE

Don't Miss
Georgetown (Nov. 9, Jacksonville, FL)
Wisconsin (Nov. 14)
Marquette (Nov. 29, SEC/Big East Challenge)
at Florida State (Dec. 5)
at Arizona (Dec. 15)
Kansas State (Dec. 22, Kansas City, MO)
A great mix of styles and locations among some potent opponents. From the veteran Seminoles to the big young Wildcats out in Arizona, the Gators are certainly taking on all comers early.
Don't Sleep
Middle Tennessee (Nov. 18, Tampa, FL)
Savannah State (Nov. 20)
UCF (Nov. 23)
MTSU has the defensive ability to slow down guys like Kenny Boynton and Mike Rosario, and UCF's Keith Clanton should match up well against Patric Young. As for Savannah State, it may be punching above its weight here, but could still make for an entertaining game.
Don't Bother
Alabama State (Nov. 11)
SE Louisiana (Dec. 19)
Air Force (Dec. 29, Sunrise, FL)
at Yale (Jan. 6)
The trip to Yale is one of only three times that the Gators leave the state of Florida. Other than that, not much to see here.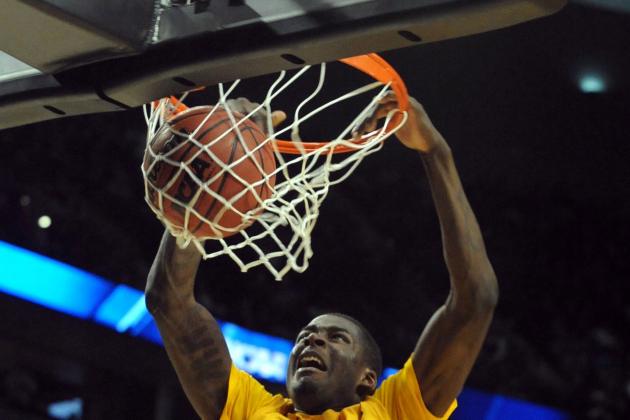 Steve Dykes-US PRESSWIRE

Don't Miss
at USC (Nov. 13)
North Carolina (Nov. 16)
at Arizona (Nov. 19)
at Syracuse (Dec. 6)
at Ohio State (Dec. 8)
at UCLA (Dec. 18)
Dan Monson's meat grinder sends the 49ers to many of the most hostile environments in college basketball. USC would have been a gimme last year, but it's made marked improvements since. The stop in Long Beach will be the Tar Heels' first road trip of the season. LBSU would love to catch UNC looking ahead to Maui.
If Shabazz Muhammad isn't active by the time the Bruins play Long Beach, don't be surprised if we never see him in Pauley Pavilion.
Don't Sleep
at Fresno State (Nov. 25)
at Loyola Marymount (Nov. 29)
Fresno State (Dec. 3)
The home-and-home against Fresno may see the Bulldogs suiting up the aforementioned Robert Upshaw for the second game, if not the first. Loyola needs some quality non-conference wins to get bolstered for the West Coast season.
Don't Bother
North Alabama (Nov. 10)
BYU-Hawaii (Dec. 15)
If the power-conference teams scheduled this few games that could be considered gimmes, imagine the worn-out remotes during November and December.
For more on college basketball nationwide, check out The Back Iron.