WWE SmackDown: 5 Talking Points from This Week's Show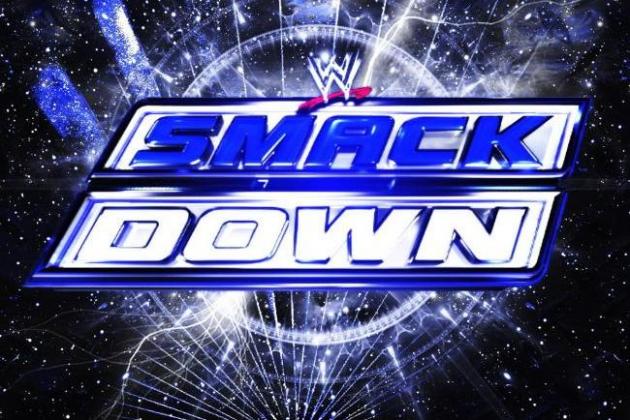 Photo courtesy of WWE.com
SmackDown first showing since WWE Hell in a Cell kicked off an intriguing fashion this week.
A promo opened proceedings, covering some of the main issues from Sunday's pay-per-view and hinting that we may finally get some answers surrounding the Brad Maddox and AJ/John Cena controversies.
Unfortunately, but perhaps predictably, SmackDown provided no such answers.
But what the show lacked in storyline developments, it somewhat atoned for with some good old-fashioned wrestling action.
Once again, we take a look at the five top talking points to come from SmackDown this week, assessing their implications roughly two weeks away from the Survivor Series PPV.
Begin Slideshow

»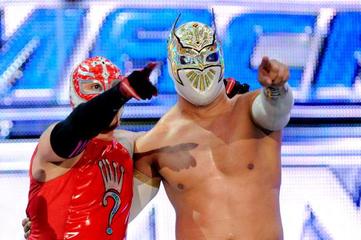 Photo courtesy of WWE.com
SmackDown opening bout saw Sin Cara fall to defeat at the hands of Darren Young. The dominance of Mr. No Days Off prompted his tag team partner Titus O'Neill to immediately challenge Sin Cara's companion, Rey Mysterio.
This impromptu match was a welcome turn, though unsurprisingly saw Mysterio pull off the win to restore some pride for himself and his partner.
With the teams tying on the night, as well as Mysterio and Cara's "millions of dollars" taunt after the former's match, it would seem that this could be the start of a meaningful feud between the two parties.
After their match at Hell in a Cell received no build, it appears Creative are making amends by giving these guys an extended programme, presumably culminating in a Survivor Series clash.
This is a good move from WWE, not only because the Survivor Series card needs bulking up, but the four men are highly capable of putting on another entertaining contest for us to enjoy.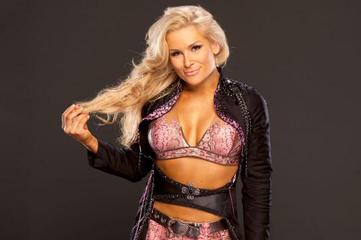 Photo courtesy of WWE.com
I may be looking a little too much into this one, and perhaps wishful thinking has also been an influential factor.
But in offering her services to SmackDown GM Booker T, Natalya would appear to be emerging as a backstage rival to Eve's position of authority, which could quite easily translate into a worthwhile in-ring feud.
After the Eve/Layla/Kaitlyn feud met something of an anti-climax at Hell in a Cell, perhaps a new challenger is required, and who better than the one of the most technically proficient Divas on the WWE roster.
After Beth Phoenix's dismissal, Natalya is arguably the most deserving of a title shot, and I am confident that she could put on a decent show with Eve.
Of course, I may have simply fallen for SmackDown's bait and Natalya's involvement in the show may have been nothing to take seriously.
But for the sake of the Divas division, and more specifically quality of matches in the Divas division, WWE should most definitely push ahead with this one.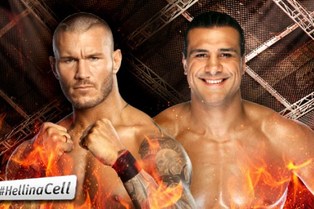 Photo courtesy of WWE.com
After a solid match at Hell in a Cell, these two will once again face off as members of opposing teams at Survivor Series in a few weeks time.
And the physical encounter between the two men on SmackDown this week was exactly what the five-on-five elimination match needed after criticisms over the PPV's team selection.
Both the prematch attack and postmatch brawl backstage added further substance to an already intense rivalry, to the point that I now find myself a lot more interested in the Survivor Series main event and the prospect of these two slugging it out once again.
The coffee/sauce bombardment on Ricardo Rodriguez was a slightly odd addition to a fairly serious segment, but I can't complain too much as it was somewhat amusing.
All in all, I feel SmackDown did a good job here of promoting the Survivor Series main event at a time when it was needed most.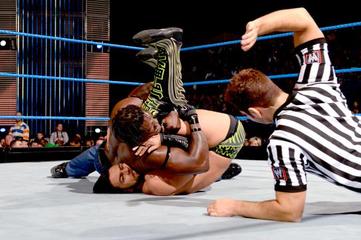 Photo courtesy of WWE.com
This is another one that I may be reading into too much, but I'd like to think there's something going on here.
After Justin Gabriel impressed in defeat against US Champion Antonio Cesaro, having Truth then go over Gabriel would presumably make the former tag team champion the new front runner for US title No.-1 contendership.
While it would be a shame to see Gabriel dropped from the spotlight almost as quickly as he was put into it, Truth needs something to make him relevant after splitting up with Kofi Kingston a few weeks ago.
A US title feud could be exactly that, though it may unfortunately mean Truth continues to compete as a face, thus subjecting us to more of Truth's "Little Jimmy the imaginary friend" nonsense.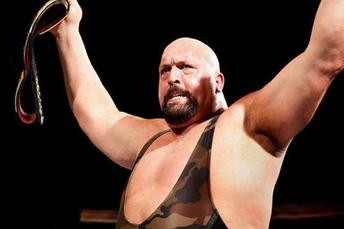 Photo courtesy of WWEpredictor.wordpress.com
Making Big Show the new World Heavyweight Champion was a breath of fresh air, and a great move by Creative in my opinion.
But now we find ourselves in a familiar and wholly illogical situation; The Big Show is running scared.
That's a seven foot, 441 pound giant running from a man significantly smaller and less imposing than himself.
I appreciate that Sheamus is coming across a lot more ferocious as of late, but Big Show should still not be intimidated so much by this.
It appears that WWE have simply followed the script with this rivalry, but for an extraordinary man such as the Big Show the typical cowardly heel angle just isn't going to work.
I've said it before and I'll say it again, Big Show should fear no one and be booked as an unstoppable monster. Hopefully the WWE start reflecting this in the Champion's future actions over the coming weeks and months.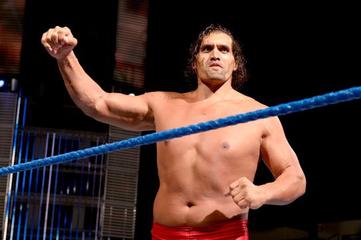 Photo courtesy of WWE.com
So there was little addressing of the issues from Hell in a Cell, but we were at least given some additional reasons to look forward to Survivor Series.
Another positive to come from SmackDown was of course the return of the Great Khali.
Sure, he's not the greatest worker in the ring by any stretch of the imagination, but from a humanitarian point of view it was great to see him make a full recovery from such a dangerous surgical procedure.
With regards to the future, expect a jam-packed episode of Raw this week as the WWE look to build on the solid work that SmackDown did in adding to the hype of Survivor Series 2012.
Meanwhile, comment below with your own judgements on SmackDown as well as your thoughts on the article and the issues that were discussed.