The Top 5 Heels in Pro Wrestling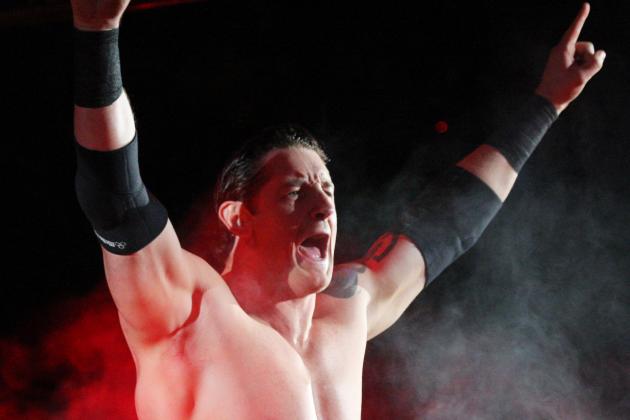 Gallo Images/Getty Images
Did Barrett Make the List?
Pro wrestling, since it began, has been at its core, a battle between good and evil.
Or to use wrestling lingo, between babyfaces and heels.
Fans may love to hate heels, but wrestling just wouldn't be the same without them. Whether you're watching CM Punk and Paul Heyman insult the crowd or Bully Ray scream about his God-like calves, heels make wrestling great.
So, who are the best of the best in the business today? Read on and find out.
Begin Slideshow

»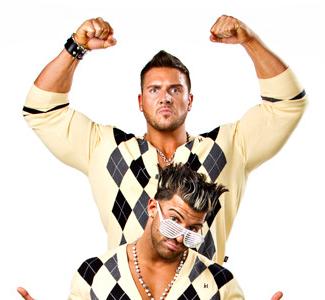 Photo Courtesy of ImpactWrestling.com
Before I tell you the best of the best, lets discuss those who didn't quite make the top five.

Robbie E
Sorry Robbie T, you're in the picture but not on the list. Robbie E is straight from the Jersey Shore. He's got a sweet tan, a buff friend, and those sweaters...


Damien Sandow
Damien Sandow knows just how to piss off fans. He likes to tell you you're an idiot, backs up his trash talk in the ring, and then cartwheels away after getting the 1-2-3 over a "miscreant" like Zach Ryder or Santino Marella.
Cody Rhodes
As far as I know, he's not grooming himself in the back much anymore, but his in-ring work certainly is pretty. And he can talk, too.
Dolph Ziggler
Ziggler could be a force going forward. With the Money in the Bank briefcase and Vickie Guerrero, Ziggler certainly gets heat. He's one of the best young workers in WWE today, and that's sure to pay off sooner rather than later.
Alberto Del Rio
His name is Alberto Del Rio, but you already knew that. He's better than you. His cars are fancier than yours. He's even got his own ring announcer. You wish you were him, but you're all just peasants.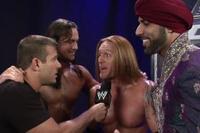 Photo Courtesy of Heath Slater-WWE Universe, Facebook.com
I know what you're thinking: How could these guys make a "Best Heels" list?
Well, if heels are supposed to get heat and make fans want them to lose, look no further than Heath Slater, Drew McEntire, and Jinder Mahal.
These three are perhaps the most hated group today.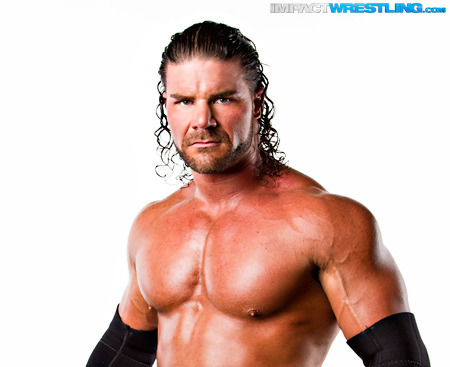 Photo Courtesy of ImpactWrestling.com
Bobby Roode is a special talent in the ring.
He's put a great career together as a tag team wrestler, but has really shined in singles competition. His feud with James Storm led to some excellent matches and made for compelling TV. He really knew just what buttons to push to make the live crowds and TV viewers want to see Storm beat the daylights out of him.
Great in-ring ability, great mic skills, lots of heat. What else can you ask from a great heel?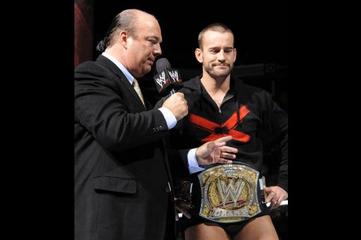 Photo Courtesy of WWE.com
CM Punk really has it all these days.
He's got the talent in the ring to have a great match any day of the week. He can pick up his "pipe bomb" and cut some of the best promos we've heard in a long time. He's got a manager that everyone loves to hate.
And it doesn't hurt that he feuds with John Cena. That's the surest way to get the kids to boo.
And now that he retained his title at Hell in a Cell in the dirtiest way imaginable, the heat will only build for "The Best in the World."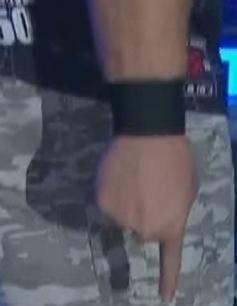 Photo Courtesy of 4.bp.blogspot.com
Bully Ray has the calves of a god.
And the mic skills of a god, too.
When it comes to playing the part of the fiery street thug who just loves to kick people's asses, there's no one better than Bully Ray. He plays that role so well that it doesn't even seem like he's in character most of the time. Bully can take a crowd that is dead and get them fired up in two minutes.
He can go with anyone in the ring, and he feuds with the best in TNA today.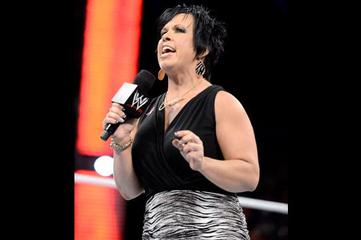 Photo Courtesy of WWE.com
EXCUSE ME! I SAID, EXCUSE ME!
I bet you didn't see this one coming. But just like with the Three Man Band, if you judge a heel by how well she gets heat, there is absolutely no one better than Vickie Guerrero.
Over the past few years, no one person has been able to get as much heat each and every week like Vickie. The instant the crowd hears her voice, she is showered in a deafening chorus of boos and other unsavory comments. She has a habit of managing some of the best up-and-coming heels in the WWE, and consistently gets them heat, too.
Congratulations Vickie Guerrero, you are the top heel in the industry today.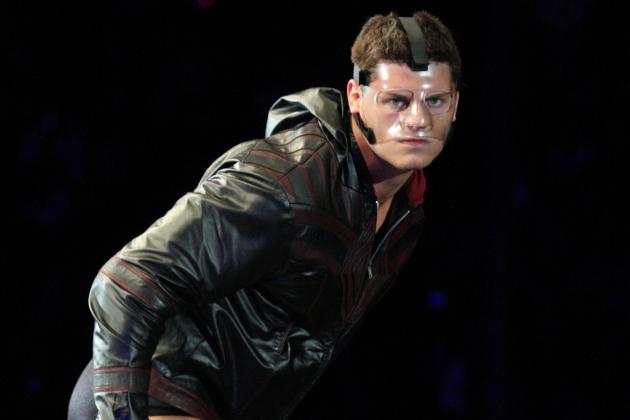 Gallo Images/Getty Images

So there you have it, my list of top heels in the wrestling business today.
Of course, each and every person's "Top 5" list is completely subjective and based on varying opinions on what makes a good heel. So now you get the chance to tell me how right (r how wrong) I am about each one of my picks.
Or how I'm a genius.
Or how I'm certifiably insane.
Who do you think should or shouldn't be on this list?