WWE Surivor Series Potential Matches

Courtesy of cagesideseats.com
WWE Survivor Series is just a few weeks away, and we already have the main-event set. Team Foley will face Team Punk in a Traditional Survivor Series Elimination Match, featuring some of the hottest stars in the WWE today, led by the 300-plus day WWE Champion and WWE's next big thing (yeah, I went there), Ryback.
Along with that, I think we all know that the World Heavyweight Championship will be contested between The World's Largest Champion, The Big Show and the Celtic challenger, Sheamus, in what will surely be an impressive bout for the gold.
Still, we have a whole PPV that hasn't been set yet, so with that in mind, I have suggestions for logical matches that could help to fill out the Survivor Series card, not only based on current storylines, but from an entertainment standpoint (where possible.)
Survivor Series has its top matches set, and they look good, but a strong card leading into the main events is just as important as the main event itself.
Begin Slideshow

»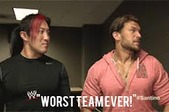 Photo courtesy of "Yoshi Tatsu" Tumbler
Just a little something to get the people going here. I feel Yoshi has a flashy enough ring style to get people interested (at least a little bit,) while Johnny Curtis has enough ability to believably keep his opponent grounded as one would expect going against a high-flyer.
There's not really much to say here, but as I said, since this is for the sole purpose of getting the people interested, you'll see Yoshi picking up the clean victory over here. One and done, most likely.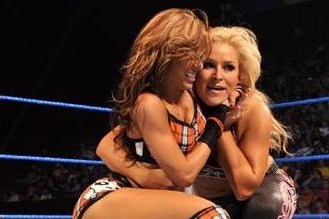 Photo courtesy of wweenvivowrestling.blogspot.com
Keeping up with the trend set Monday by Vickie and her new storyline with AJ, this match will play out similarly to AJs match with Beth on Raw. These two not only have a bit of history, and I think it would be fair to add a little more to that.
Before the match starts, let's go about saying AJ has a target on her back and Natalya is looking to get on Vickie's good side and plans to take AJ out. With Guerrero at ringside for this one, I expect a pretty good match between these two.
Expect to see the typical David vs. Goliath match with AJ using her speed and agility to outmaneuver and counter Natalya who'll of course be using her power and grappling know-how to slow down, ground and eventually pound her much smaller opponent.
This one will be fun, but there are a couple of ways this one could end. Personally, I like the idea of it ending via Octopus submission hold with AJ getting the W before letting Vickie know she's not going to be a victim. This leads to Natalya attacking AJ from behind post-match. Sensing an opportunity to further exercise her power (why did Vince select her again, as managing supervisor?) by having the ref restart the match, leading to a submission victory for Natalya and forging an alliance with Vickie.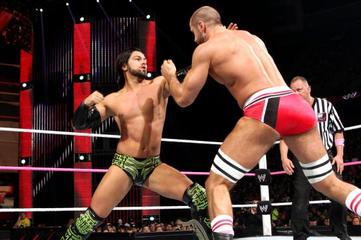 Photo Courtesy of WWE.com
I'll admit, I like to think of Survivor Series as a tag team PPV so there'll be a couple on this card. With that said, I think this match could be a potential show-stealer. This match has its roots in the old Tensai/Kidd feud, bringing it together with the recently started Gabriel/Cesaro feud.
Keeping with what's actually dawned on me as a theme tonight, we have a couple of Davids throwing down with Goliaths, but the actual thought of this match has me hoping that it actually does make the card (though I'm pretty sure it won't, as Gabriel vs. Cesaro looked to be a one-off.)
Shockingly, International Airstrike, as exciting a team as they could be, hasn't seen much airtime on Raw and Smackdown as a team. While the main focus right now is (going by this booking I'm doing) Gabriel and Cesaro, there will be plenty of innovative offense from Kidd and Gabriel.
Tensai I hope to also make look strong here. There will be plenty of instances where Gabriel and Kidd take to the air not of their own volition, but under the power of the former "Lord' Tensai.
At the end of the day, Gabriel will be picking up the win with a 450 Splash on Cesaro. (Sorry for all you guys who aren't a fan of your champs losing, but someone had to take the fall and I have something in store for Tensai where he can't take this pin.)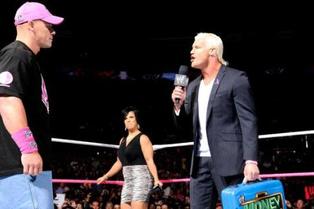 Photo courtesy of bleacherreport.com
Dolph and Cena have had a little rivalry going on as of late, and I think it's time to get a little taste of what these two can do in the ring. Consider this match a bit impromptu, with Ziggler coming out to cut a promo on how he'll be watching and waiting with his MiTB contract during the Show/Sheamus match, but this somewhat backfires.
Out comes Cena to talk to Ziggler about his briefcase and says he felt a little bad about not becoming champion despite winning his match against CM Punk and teases stopping Ziggler should he try anything to night, allowing Ziggler a chance to prevent that by beating him tonight.
This match, will look more like a showcase than anything with Ziggler taking periodic breaks as Cena looks to put the hurt on The Showoff, while Dolph will look to run out the oppositions momentum before it gets too much. To no avail, sadly.
In usual Ziggler fashion, after exclaiming he doesn't need this, Dolph takes a walk and your winner by Count-Out, John Cena!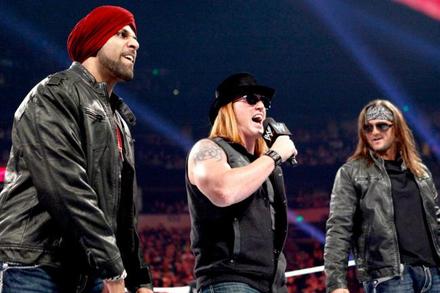 Photo courtesy of cagesideseats.com
This is assuming the injury sustained by Drew McIntyre is healed enough for action by Survivor Series.
This match is to get the crowd hyped up for the Elimination Tag Match main-event. I think the undercard guys can deliver here. All of these men can go in the ring, and there's the added element of history between these six men with 3MB running roughshod over the WWE undercard.
This match has a lot of implications going forward (surprising for a match featuring these men, but it's true). This match can go a long way to cementing 3MB as a force in the WWE and also is the first chance to show how these three work as a team when all men can get involved in a match. On the flipside, the match could do something for Team CoBro.
I'm on the fence with this tag team. I can't tell whether or not they're meant to be or if they're a holdover because Creative has nothing in mind for these two. A good showing here with some impressive offense could go a long way and also help Brodus show what a man of his stature can do in an environment where he can't really squash anyone.
This match, I think will serve the event well. The fans love Santino, Brodus and Zack. These three on a team automatically get the fans invested in this match. (I expect to hear at least one "We want Ryder" chant when he's not the legal man.) That, of course, adds to the amount of heat that 3MB will get when they air guitar their way down to the ring.
I expect this to be a fun match. Brodus Clay and Heath Slater I expect to be highlights of this match, and of course, McIntyre and Mahal will bring the intensity, while Ryder and Santino bring the fun. All elements of a good tag team match for these teams.
It's a tough choice, but for this one, I'd have to give the nod to CoBro and Clay. I know a lot of you don't like the sound of that, but hear me out when I say it's needed. 3MB have been on an impressive tear, but let's not make them look unstoppable. There needs to be a point where you can think these guys are tough...but they can be beaten. This is a feud I could see going on for a while, and we have to give the faces some momentum. Besides, there's more to this one than meets the eye.
With the last team members being Brodus Clay, last eliminating Drew McIntyre, the rest of 3MB return to beat down Brodus. This draws out Santino and Zack, though Mahal and a steel chair take care of those two. 3MB turn their attention to Brodus and brutalize him with more chairshots and finishers galore before Brodus has to be stretchered out—won't be seeing him for a couple of months. (This is just a way to write him off and give him a new gimmick.)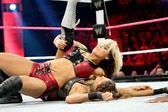 Photo courtesy of tumblr.
Now that the crowd has an idea of what to expect in the main event, let's slow it down a bit and let them catch their breath with a Divas match. Not to say that the Divas work slow matches, but compared to the 3MB/CoBro-Clay Match, their match will be far more grounded.
Here we'll see Eve defending her title against Kaitlyn one-on-one, getting the match she didn't at Night of Champions in what should at least be a three-star match. Kaitlyn hasn't shown me much to make me think she's a huge threat, but there's potential if she can harness this tomboy attitude and match it to her power game better.
On the flipside, I've always enjoyed Eve's in-ring work, and I think she can pull a good performance from Kaitlyn in this match. While I see it going back and forth, I would have to go with keeping the title on Eve at this point.
Kaitlyn could be the face of the division, but right now, I don't see it and there's no reason not to keep the belt on Eve.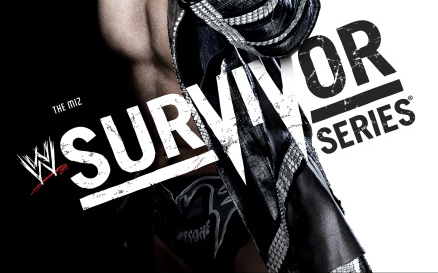 Poster courtesy of cagesideseats.com
I'm sure a lot of you are thinking the faces won a lot of their matches tonight, but I assure you that it's all in the name of storyline advancement, and over the coming weeks, things should even out between these two forces.
This is just an idea of what the card could look like, and it would be my ideal card, but I'm sure there are plenty of other ways to go, though not many come to mind. Feel free to share your thoughts. Thanks for reading.