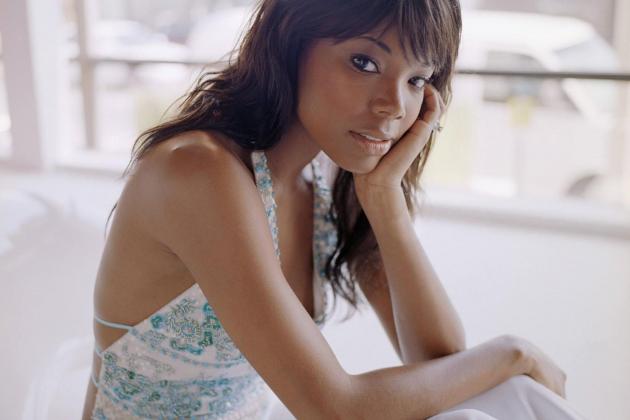 Image via bestcelebwallpapers.com
If the past two years of NBA action are any forecast of the future of the NBA, then we are in for a wild ride.
King James finally won that coveted first NBA title, Kevin Durant and the young guns of Oklahoma City have transformed the NBA's youth movement, Anthony Davis blocked his way into the top draft pick in the 2012 draft, the Lakers went out and built an All-Star team by acquiring crybaby Dwight Howard, the Boston Celtics might finally be ready for a change and James Harden dropped more points in his first two games in Houston than any NBA player in history.
But you can read all about that in the NBA section of Bleacher Report. We are here for one reason: those beautiful WAGs of the NBA. And I found 50 of them for your enjoyment.
Begin Slideshow

»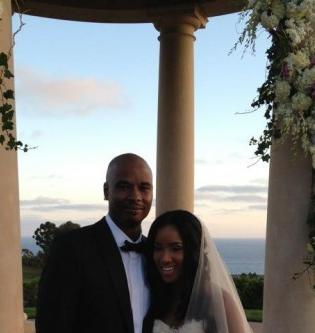 Image via jocksandstillettojill.com
It might be hard to believe this, but Quentin Richardson use to be one of my favorite NBA players. I am talking about the early 2000's when he was rocking it with the Clippers over in LA.
He was always good for 15 points a night back in those days. It is also funny to see that he is a 12-year veteran and isn't even 35 years old.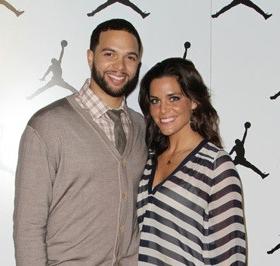 Image via hoopeduponline.com
Is it just me, or are the Brooklyn Nets the best-dressed team in the NBA? I love their new uniforms, logo and arena.
Now all they need is a few wins to bring that attendance up.
Image via playerwives.com
There was a game last season where Tim Duncan didn't play. Not because he was hurt, sick or being rested. It was because he was old.
It seriously listed him as DNP - OLD. That is when you know your NBA career is coming to an end.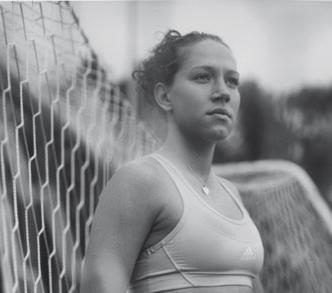 Image via magazine.ucla.edu
If you had to pick the cutest member of Team USA's women's soccer team, you wouldn't hesitate; it would be Lauren Cheney.
Not because she is short and cuddly—she is one of the tallest members of the team—but because something about her that is so cute it's perfect.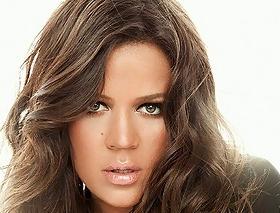 Image via lorensworld.com
Lamar Odom is married to the right family. Drama, drama, drama. And no, I am not talking about the guy from Entourage.
Ever since the first Chris Paul trade that made David Stern say LOL, Lamar Odom has been dealing with more issues than Lindsay Lohan in Cozumel.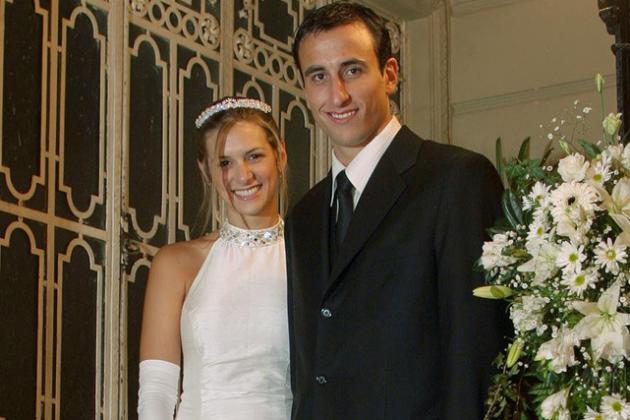 Image via sportsillustrated.cnn.com
Manu Ginoboli is the most aggravating NBA player since Bruce Bowen. He is one of the best in the league, but what he brings to the table is a level of hustle that rivals MJ and Magic. He never gives up and goes strong 103 percent of the time.
So why is he so annoying? Probably because he sits in your back pocket on defense and gets you off your game.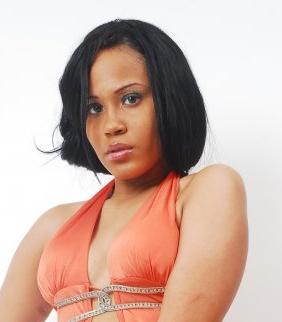 Image via queensofkings.com
Until today, I have never heard of anyone named Mizz Dr. I had no idea she even existed.
Holy wow dot com.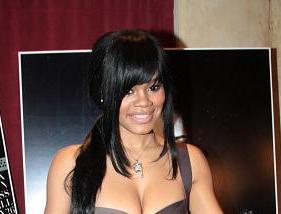 Image via live.drjays.com
Remember when Brandon Jennings played overseas so he wouldn't have to play in college and everyone said he was dumb?
Well, he we are four years later, and he is still scoring almost 20 points a game and dishing six assists too. Not too shabby, sir.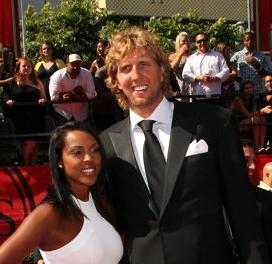 Image via hellobeautiful.com
The Dirkster is injured and might not be able to play for at least a month. But that shouldn't be the only reason Dallas Mavericks fans are upset; their team is anything but stacked this year for the first time in years.
Maybe it is time the German big man considers spending more time at home with Jessica and less time on the court. No one would be upset if you decide to hang it up, Dirk. You had a great career.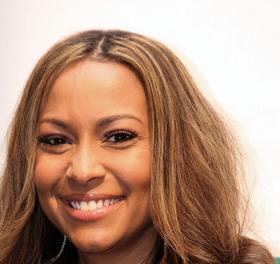 Image via zimbio.com
Speaking of the new-look Dallas Mavs, how about Dahntay Jones? Yes, he is still in the league.
The former Duke star carries around a sweet jump shot to go along with his more than just sweet woman, Valeshia.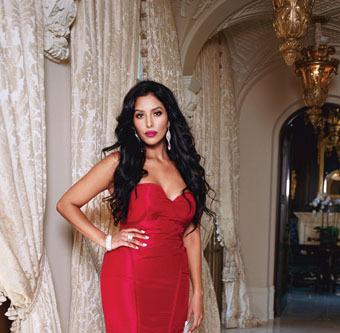 Image via necolebitchie.com
One of the most famous WAGs in all of sports, it was just a matter of time before Vanessa made this list.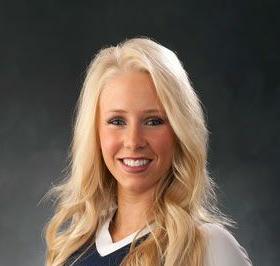 Image via athlonsports.com
In my 30 years on the planet, I have never seen a better shooter than Jimmer Fredette. Throw away all the numbers and statistics; he is the best I have ever seen.
He is so smooth with his jump shot it is like a baby learning to walk for the first time every time he shoots. He is that impressive.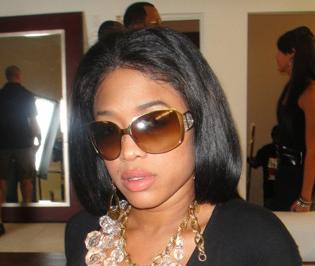 Image via mediaoutrage.com
James Harden is beginning to prove to the NBA that he is more than just a bench player; he can start.
Not only can he start, but he can score too. Now that he plays in Houston and will be dropping 40 minutes a night, maybe the world will finally see his value.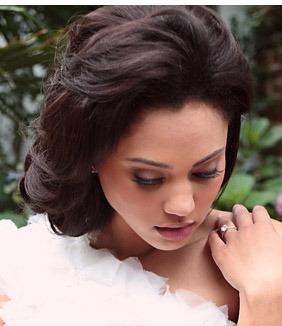 Image via blacksportsonline.com
Just a few days ago, Stephen Curry signed a mega deal worth $44 million bucks over four years. It came after a long offseason of fighting to get a long-term deal, and boy, was it worth it.
But can he consistently play through an entire season without injury? If so, he will be completely worth the money.
Image via tcpalm.com
J.J. Redick made shooting free throws look easy. He made shooting a basketball look easy too.
Now, he makes marrying beautiful women look easy as well. What is with this guy? Everything is easy to him.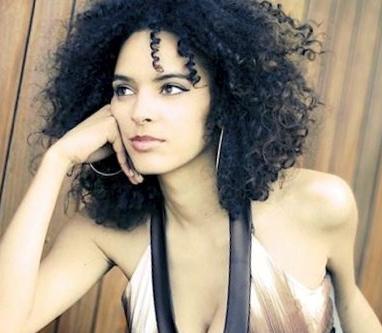 Image via playerwives.com
Not too many players come from Switzerland these days. In fact, if you asked me how many NBA players come from Swiss country, I would know of only one: Thabo Sefolosha.
If you can think of any others, let me know. It could be a great trivia question.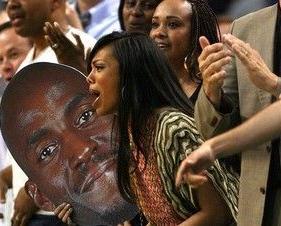 Image via allstarpics.net
Don't come crying to me when the Boston Celtics fail to make the playoffs this season.
When Ray Allen signed with Miami, it was the best thing he ever did. He got out of the house before it burned down. Good move.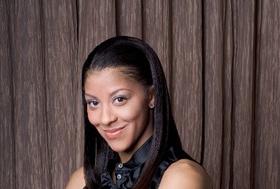 Image via oprah.com
How would you feel if you were a professional NBA player and went to the Olympics to watch your wife play for Team USA while you sat in the stands with your in-laws?
Maybe you should just ask Sheldon Williams; he had to do that this past summer.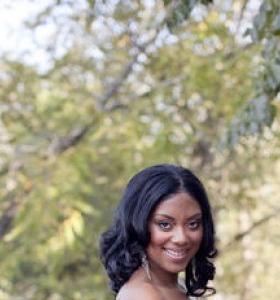 Image via essence.com
Now, before I say this, let me explain that I am not a homer. I have removed my Hornets glasses for a minute and will speak as a casual NBA fan. So here it is...
Chris Paul will play in New Orleans once again. You heard it here first.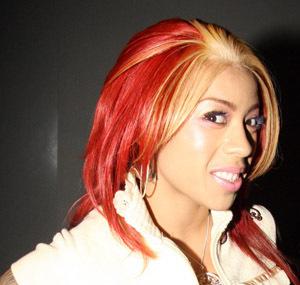 Image via mp3lyrics.org
Although Keyshia Cole is five years older than Daniel Gibson, the happy couple are married and show no signs of splitting up anytime soon.
They even have a new reality show on BET called Keyshia and Daniel: Family First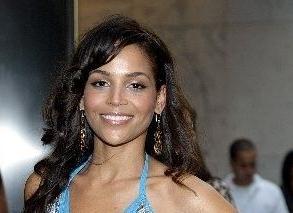 Image via allstarpics.net
Elton Brand has been a baller since he left Duke in 1999. Even after playing for four teams, he has still averaged 18 points and nine rebounds a game over his entire career.
He needs to find himself a better place to stop than Dallas if he wants to win the big one before his days are up.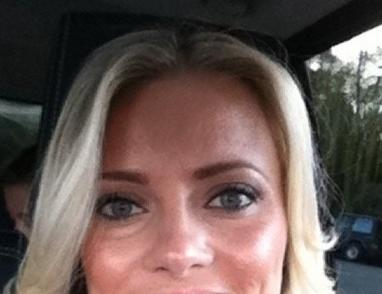 Image via athletewives.com
Steve Blake started a game for the Lakers. The Lakers!
I guess the dynasty built on dreams will have to wait a few more weeks before it gets going.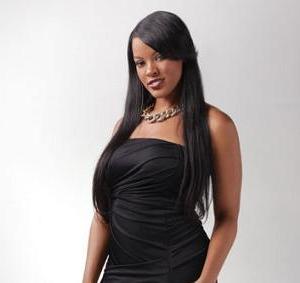 Image via necolebitchie.com
It is rare to see a guy like Jannero Pargo move between five teams but always end up back in Chicago.
Over his entire 10-year career, he has somehow made his way back to the Bulls three times. So why do teams keep trading him?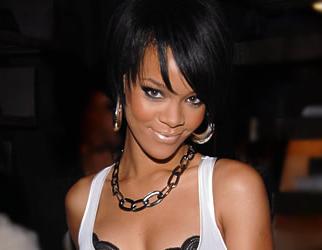 Image via lgmovies.com
If I hear about one more Rihanna dating rumor, I am going to lose my lunch.
Chris Brown, J.R. Smith, Chris Brown, Chris Brown, Chris Brown. Who even cares anymore?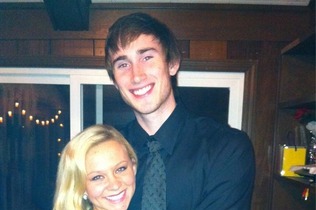 Image via playerwives.com
Does Gordon Hayward look like a nerd to you? Does it look like a guy that would play video games all night following an NBA game?
Yep. He loves video games, and that just proves that millions of dollars and an NBA career will always trump being a nerd in the eyes of females like Kolbi.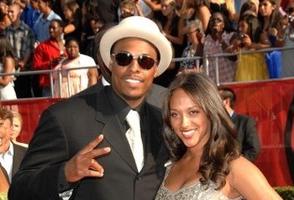 Image via examiner.com
I think I have made my point about the Boston Celtics by now. They are done, folks.
Don't be angry with me; I am just the guy telling you like it is. The Celtics will make the playoffs as a seventh seed or lower.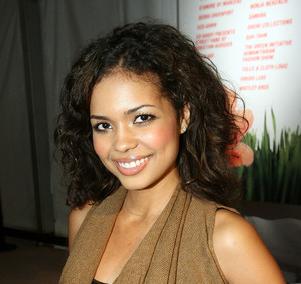 Image via zimbio.com
Earl Watson is still around. Yes sir he is.
He had knee surgery last season and is still recovering from it, so he has yet to play a minute of the 2012 season. But, he is practicing in Utah, so he should be playing soon.
Just don't expect more than a few points and a couple assists a game.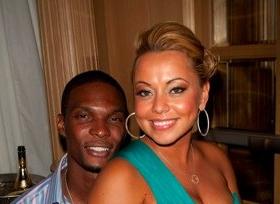 Image via additiontolife.com
Chris Bosh reminded me that he is one of the most underrated players in the NBA after dropping 40 points a few nights ago in a Miami win.
Just because he is on the tail end of the big three in Miami doesn't mean he isn't still one of the best PF in the game. He is a top five guy all day.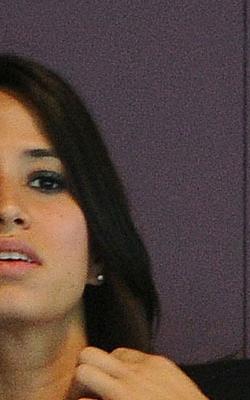 Image via moejackson.com
Eva Longoria. What other way is there to say it? Eva Longoria.
She is more than just a beautiful and successful actress. Tony Parker must have forgotten about that after dropping her and heading for another beauty, Axelle.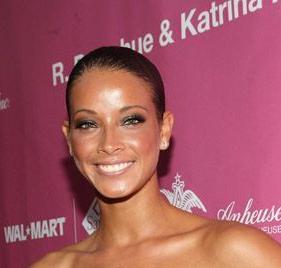 Image via allstarpics.net
When Jason Kidd got divorced from his first wife, he has been on a hot woman ride.
Now, he seems to have settled on Porschla Coleman. For now.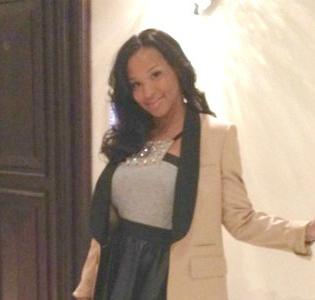 Image via accessalex.com
LeBron James is the king.
Nothing else needed to be said. He is the best player in the NBA and will eventually be one of the greatest ever.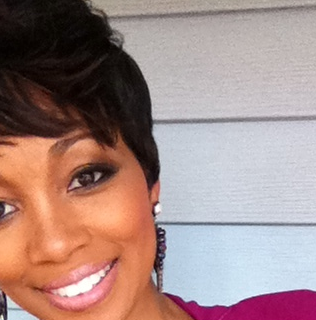 Image via bossip.com
I had a buddy ask me about Monica the other day. He asked where has she been since the late 90's when she and Brandy dominated TRL.
Well, here she is. Live and in front.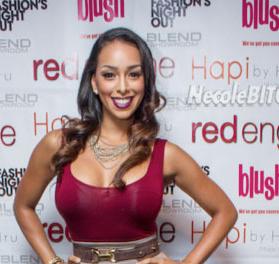 Image via wikifeet.com
Gloria Govan is must-see TV.
Well, unless you only watch VH1's Basketball Wives. She has been fired from the show and can now spend all her time raising their children and watching her husband play in LA. She can also spend all that money she has earned. I know I would.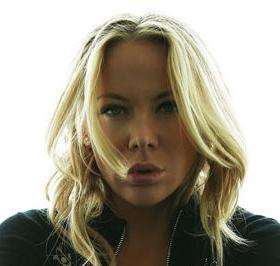 Image via athleteswives.com
Andrei Kirilenko has the most epic tattoo in the history of NBA players turning their bodies into a canvas.
It is also one of the scariest and would make even Charles Manson move in his seat.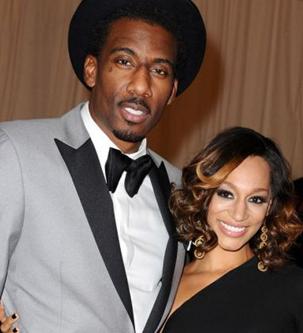 Image via eurweb.com
Amare Stoudemire has bad luck in general.
Last season, following a playoff loss to the Miami Heat, he punched a fire extinguisher container and cut his left hand open, which required stitches and forced him to miss Game 3.
Now, he might miss two months due to a knee injury.
Maybe next season.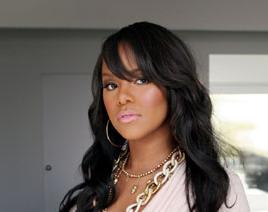 Image via vibevixen.com
Will this finally be the year we see the Oklahoma City Thunder and their young guns bring home a championship?
If it is, it will rely solely on the hands of KD. This team lives and dies on his production.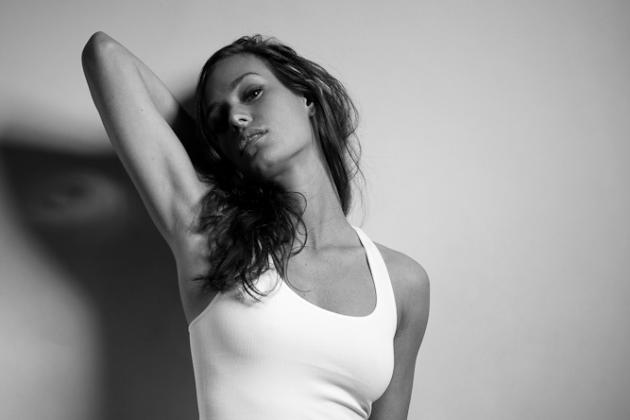 Image via ridethepine.com
Who the freak is Spencer Hawes?
He is the giant Center from Washington who now plays for the Philadelphia 76ers and has one of the sexiest girlfriends in the NBA.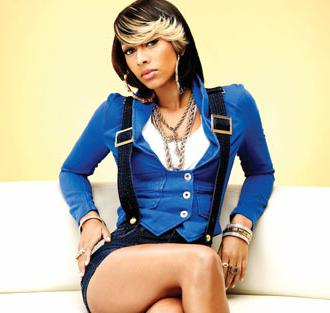 Image via blacksportsonline.com
When I watch Serge Ibaka play, I make sure to pack some popcorn and a Coke. You don't want to miss a moment of the game.
All he does is jump around the court like a tall skinny giant with springs in his shoes as he blocks shots with ease.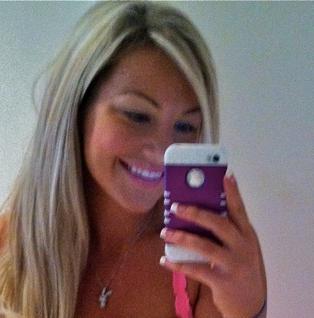 Image via philly.barstoolsports.com
Maybe he is, maybe he isn't, but one day, we will find out if Dwight Howard is the baby daddy to Hope Alexa's child.
In the mean time, enjoy the sweet sights of what a beautiful young woman looks like.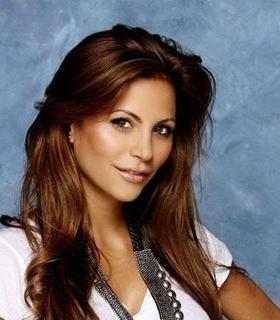 Image via tv.spreadit.org
Sign a new contract. Make Millions. Date beautiful women. Go down Bourbon Street on your day off. Eat crawfish and beignets.
Whoops, I was describing Ryan Anderson's awesome life.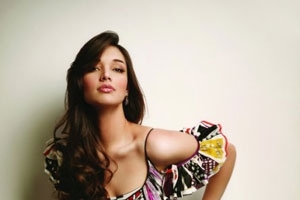 Image via nochelatina.com
It is destined for any professional NBA player to at least date a supermodel. But every now and then, one of them gets married too.
Al Horford married Amelia Vega in a surprise wedding. Not sure why, though. If Amelia was my old lady, I would walk around with her face on my shirt while carrying around a balloon with her name on it and a sign that says she is my girl.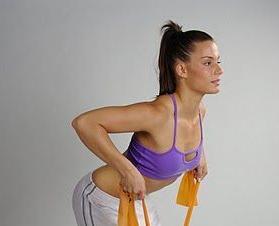 Image via fanpix.net
Now that the Lakers have built a dynasty, they will never lose another game. Ever.
Except for the first few games of the 2012 season. But after that, the dynasty begins.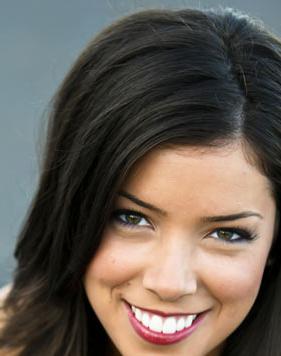 Image via thephins.com
Uh, Kevin Love broke his hand after attempting to do knuckle push-ups during a private workout at his home back in October.
Not much I can say about that one. He knows what he did. Let's just move on and get ready for his return later in the year.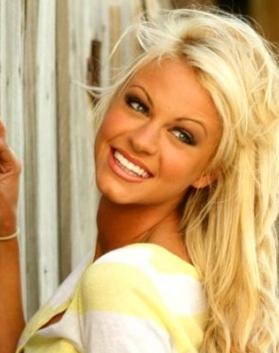 Image via barukelar.info
Elaine Alden is my new favorite WAG of 2012.
She came from nowhere and stole the heart of Landry Fields to become one of the hottest WAGs in the NBA this year.
She might be new to you, but check out her modeling pics and you will be more than knowing then.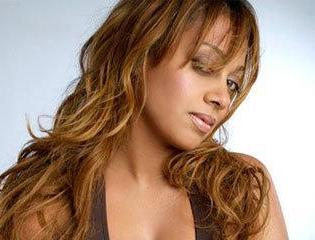 Image via hiphopenquirer.com
La La Vazquez is officially listed as an entertainer, but we all remember her from MTV when she hosted Total Request Live.
She was a huge upgrade from the tool of a host Carson Daly. A huge upgrade.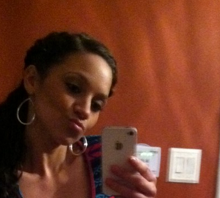 Image via crossingbroad.com
If I had a dollar for every beautiful WAG for whom I didn't know their last name, I would have one dollar. One.
Chelsea is the only WAG I have ever come across that I have had issues finding her last name. Anyone know?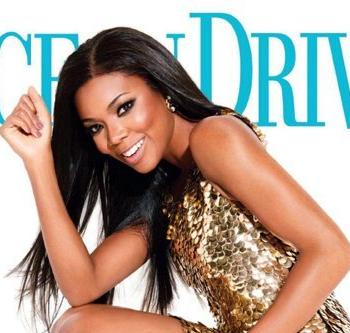 Image via oceandrive.com
D-Wade is the hardest working man in the NBA.
Now, I might not have many people agreeing with me, but he is. He shows up and plays through pain and injury all the time.
He must also be hardworking in life to land a beauty like Gabby. Real hard.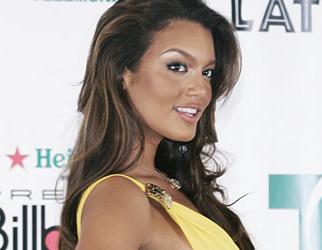 Image via athleteswives.com
JJ Barea is a lucky man. So lucky, in fact, that he is married to Miss Universe 2006.
How is that for some luck?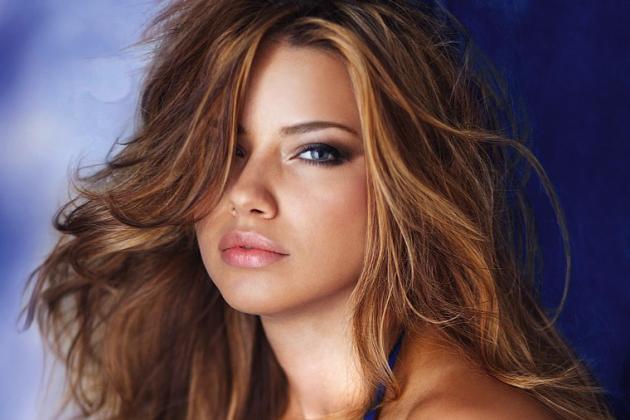 Image via shockblast.net
Whoops, how did Adriana Lima get on this list? Marko Jaric had a shorter NBA career than Slavko Vranes and is no longer in the NBA.
But I felt I needed to include Lima on this list because, well, she is smoking hot.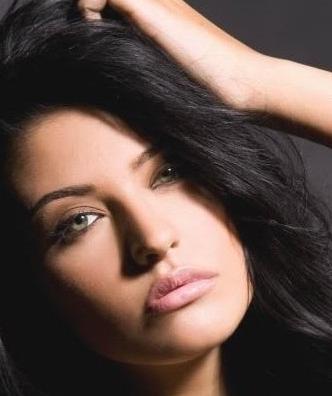 Image via thephins.com
When I grow up, I want to be a professional NBA player. I want to be able to hit the game-winning shot, make millions of dollars and, most importantly, date beautiful models like Sabrina Maserati.