The Ultimate Sports Hotties List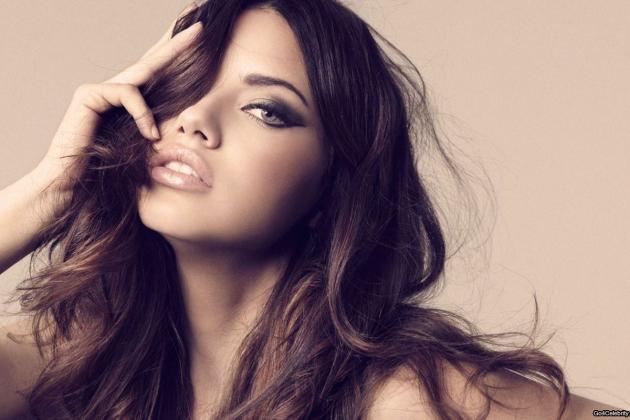 Image via emraf.com
Define Ultimate.
Ultimate is the maximum, total, final, complete and highest peak of the highest of highs. If you can reach the Ultimate, you have risen to a level above all others. It is the best of the best and paves the road for any other list that tries to follow in its wake.
Michael Jordan has reached it, as have Michael Phelps, Jim Thorpe, Muhammad Ali, Pele, Babe Ruth, Bobby Orr, Wayne Gretzky and Martina Navratilova. They have hit that level where every man woman and child hopes to reach someday—the Ultimate top.
So let's apply the same Ultimate into the world of sports hotties and create a list. Who are they? Where do they rank? How many times have I said Ultimate already? Ultimately, too many.
I have broken them down into categories for those of you playing at home or on the road. The four categories are Sports Reporters, Athletes, WAGs, and Super Fans. Enjoy.
Begin Slideshow

»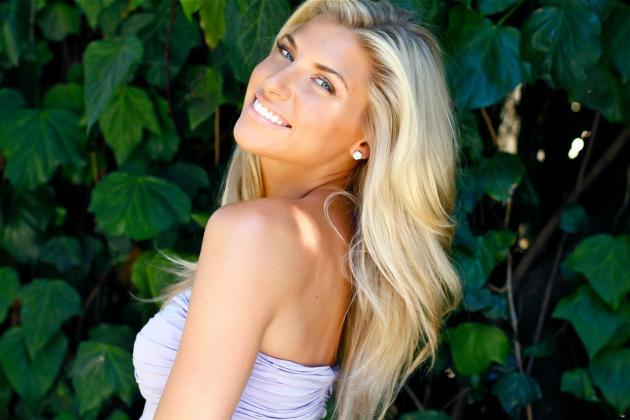 Image via melanie-collins.com
If you have ever been to Bristol, you already understand the vast talent of beautiful female sports reporters that roam the countryside that crazed lost Justin Bieber fans. They are everywhere and I have spotted the 25 hottest so you wouldn't have to.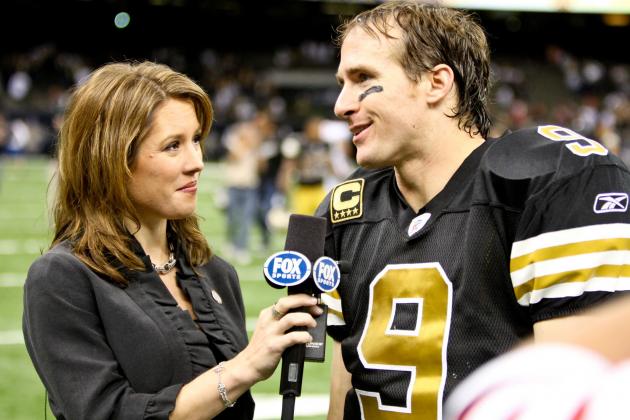 Derick E. Hingle-US PRESSWIRE

One of my local favorites from back home, Jennifer Hale hails from Nawlins. You're welcome world.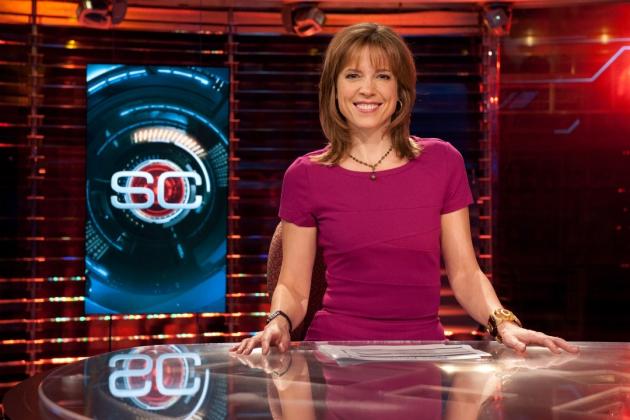 Image via frontrow.espn.go.com
MILF status aside, Hannah Storm has a sex appeal that rivals Cameron Diaz in "Bad Teacher." Yep, I went there.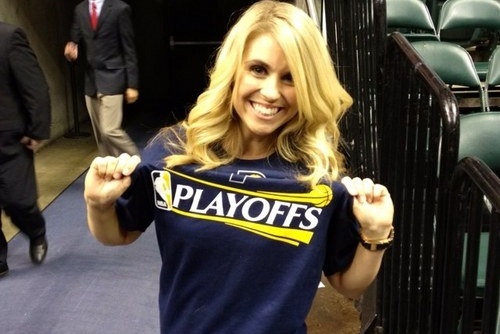 Image via pinterest.com
I don't live in Kentucky so I have never heard of this gem until today. Thank you to whoever submitted her name to my brain.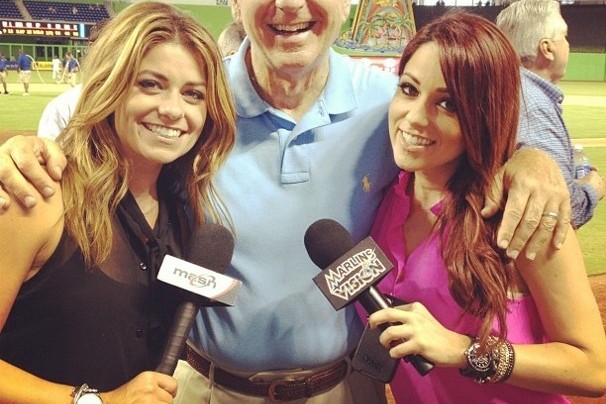 Image via washingtonpost.com
That's right, sisters! Katherine and Kristina Akra are one of the hottest combination of siblings ever, and I don't mean just in sports.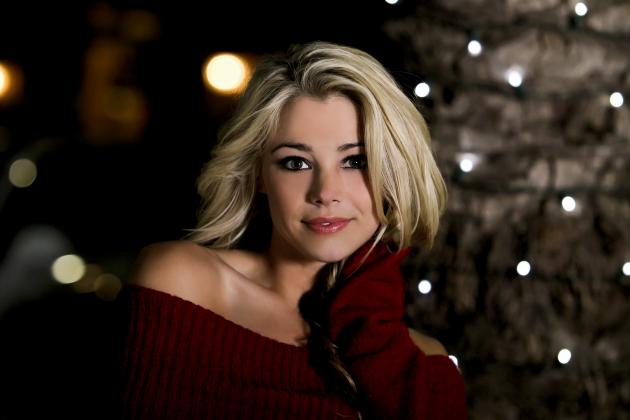 Image via Amandapflugrad.com
Oregon doesn't just make beautiful cheerleaders, they raise them. It is a factory of hotties and they show no signs of stopping.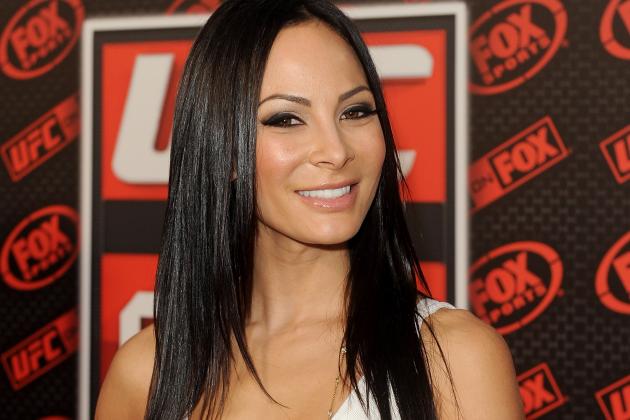 Jason Merritt/Getty Images

Kenda Perez is the type of woman you see once, and immediately change your mind about everyone decision you've ever made.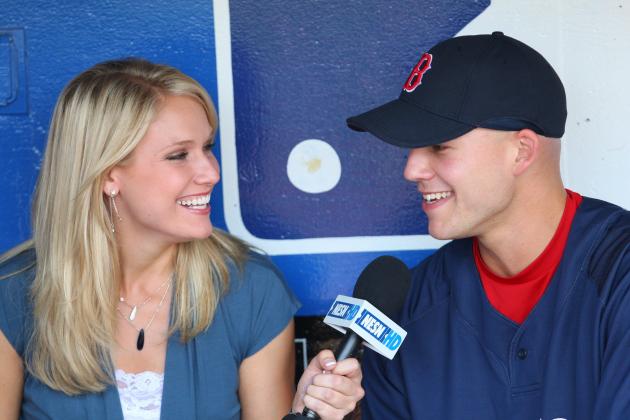 G. Newman Lowrance/Getty Images

Heidi Watney is the first woman to fly around the world. No wait, I was reading the wrong notes. But since we are talking about it, how cool would that have been to fly across the globe?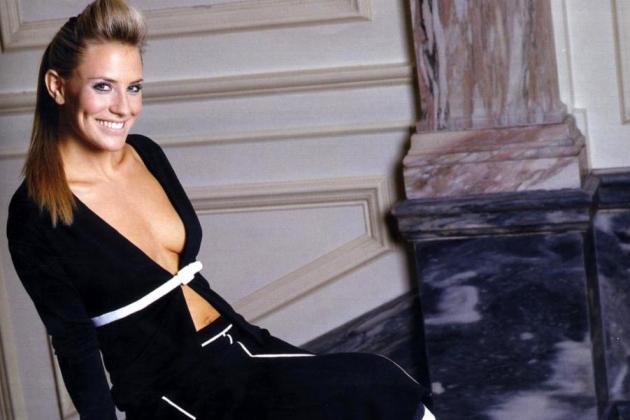 Image via leninimports.com
Anyone else ready to start watching Sky Sports? I think I have the channel but never realized the women looked like Georgie. Until now.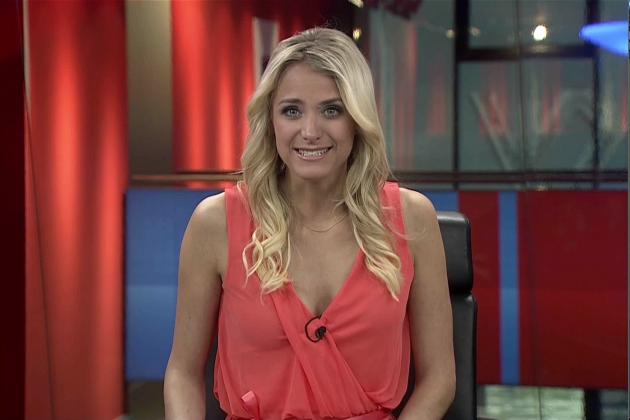 Image via 123people.ca
Since I failed German 101 in school, I have no idea about Anna Kraft outside of her beauty. I just can't seem to translate her webpage. Where is the auto translate when you need it?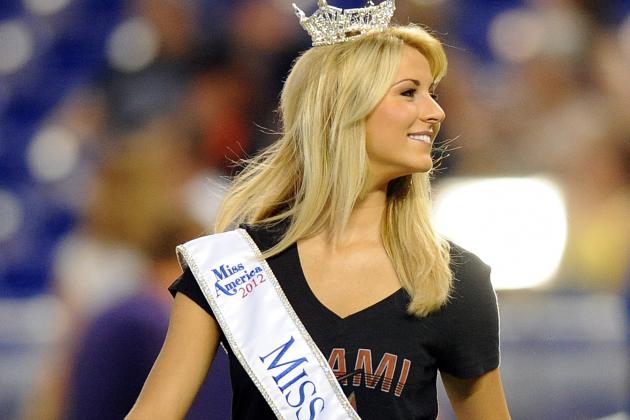 Steve Mitchell-US PRESSWIRE

Fox Sports knows how to hire a female sports reporter. Laura McKeeman is not only a sideline beauty, she is also Miss Florida 2012. Boom.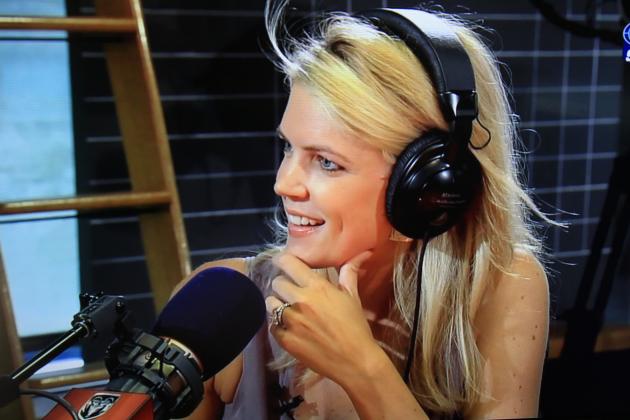 Image via flickr.com
Melissa Stark, welcome back to the world of sports. We missed you so much it hurts to think about it.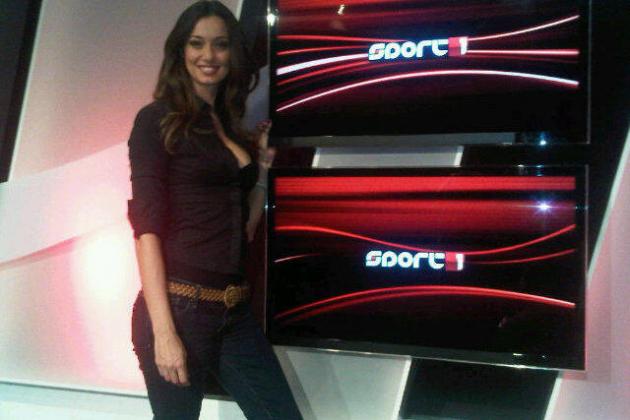 Image via twitter.com
Italian television makes TV in America look like PBS. Topless women literally just walk across the screen on a hourly basis.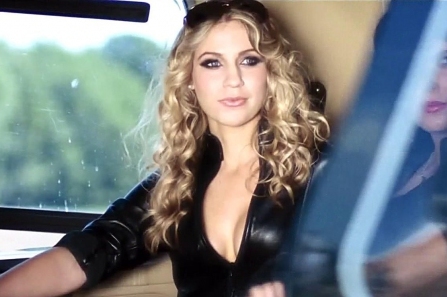 Image via topfox.tv
Before Charlotte hit the sports broadcasting world, she was singing with Tony Christie, whoever that is.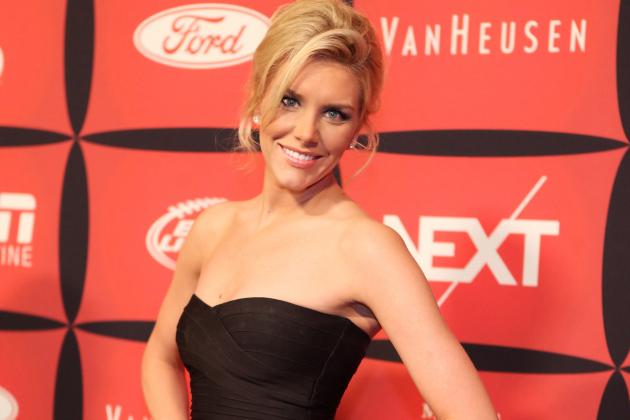 Robin Marchant/Getty Images

We miss Michelle Beadle. However, Charissa Thompson is doing a fantastic job of helping us rebound.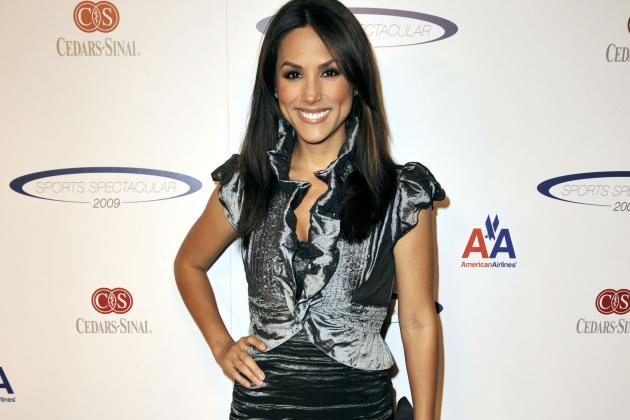 Kevin Winter/Getty Images

Leeann Tweeden is the reason for the word, "Wowowowwweeeezzer!"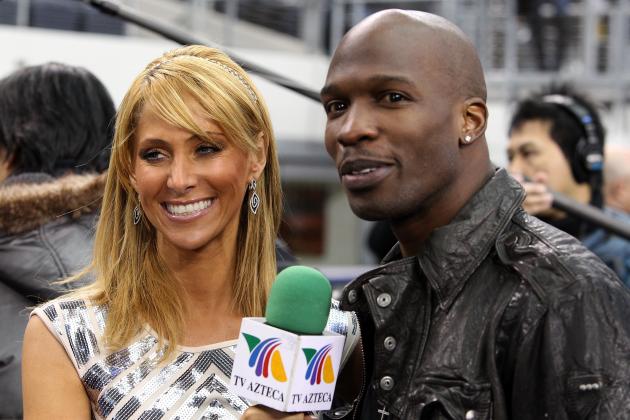 Michael Heiman/Getty Images

You are crazy not to include this Spanish señorita in your list of sports hotties. Crazy!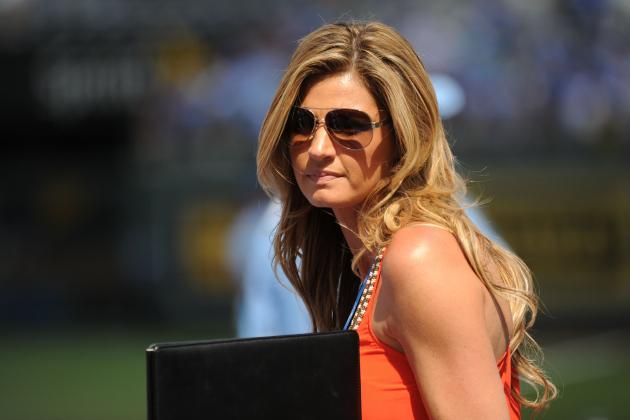 Jerry Lai-US PRESSWIRE

We didn't forget about you, we just forgot that you were still on TV doing your sports thing. No worries EA, we still love you.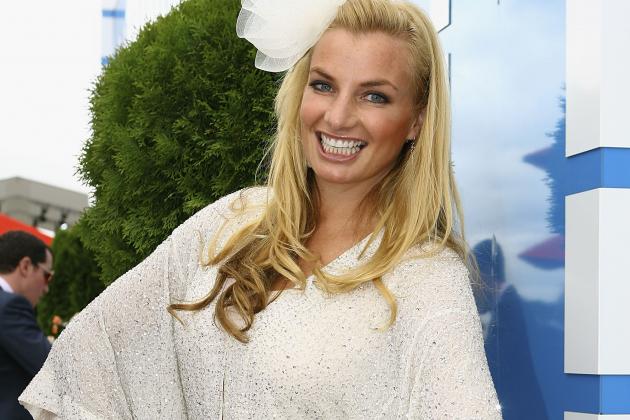 Robert Prezioso/Getty Images

If you don't know me by now then you might want to check out my work. If you do know me, you know I love Australian women. There is just something about them that drives me nuts.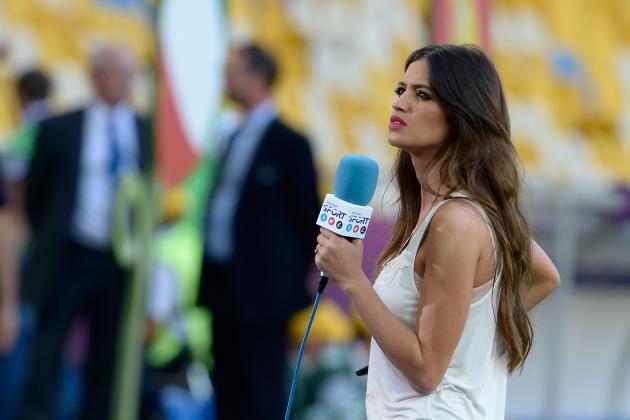 Claudio Villa/Getty Images

How long before someone finally convinces Sara Carbonero to pose for Maxim or FHM? How long before we go nuts waiting for it? Too late.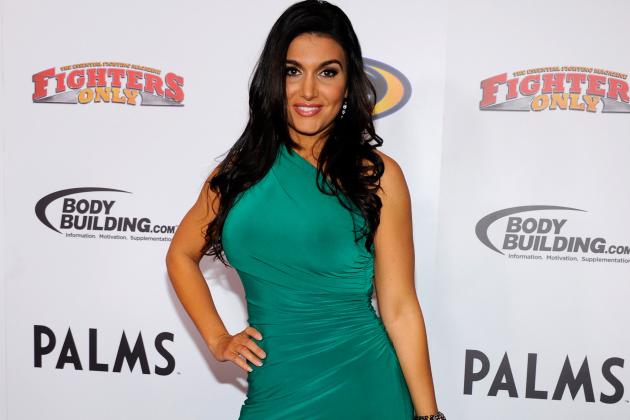 Ethan Miller/Getty Images

Ladies and Gentlemen: Molly Qerim. Any chance she would date a male sports writer for charity?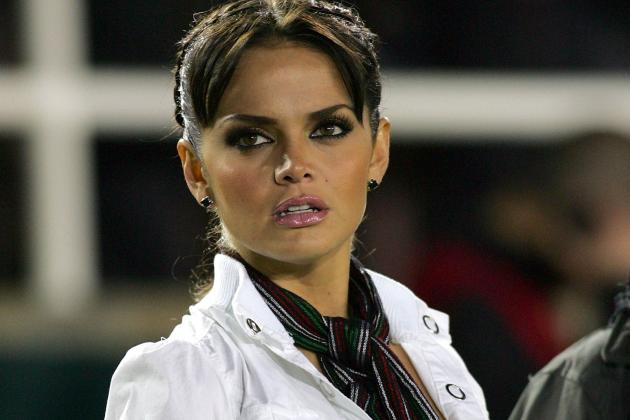 Victor Decolongon/Getty Images

Who says beauty pageant winners can't become sports reporters? No seriously, who said that? Because they are dumber than the script for Titanic 2.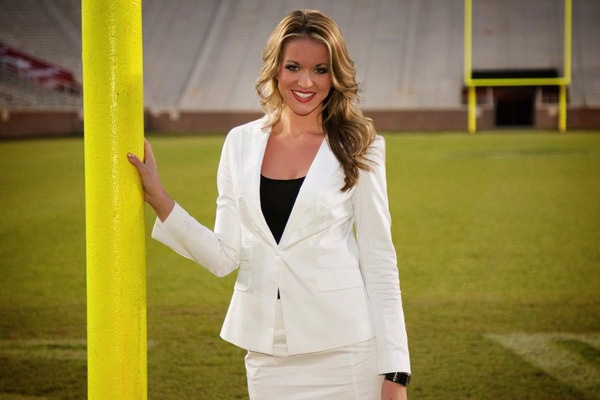 Image via bustedcoverage.com
Once again, Fox Sports has struck gold with hiring the right women to do all the dirty work. Bookmark this page and remember that Kristen Ledlow will become a big name soon.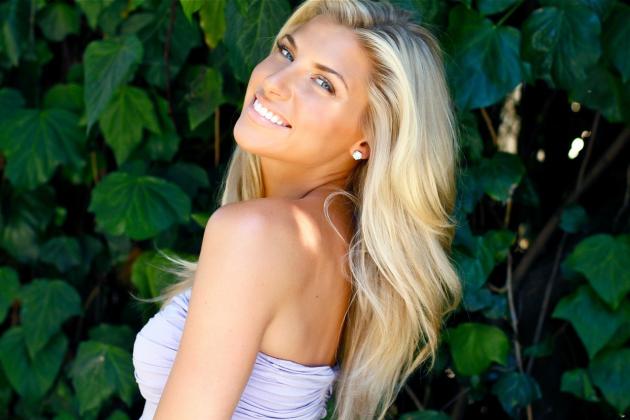 Image via melanie-collins.com
I hate to say perfect because no one is but Melanie Collins is the closest to it that I have seen in a long time.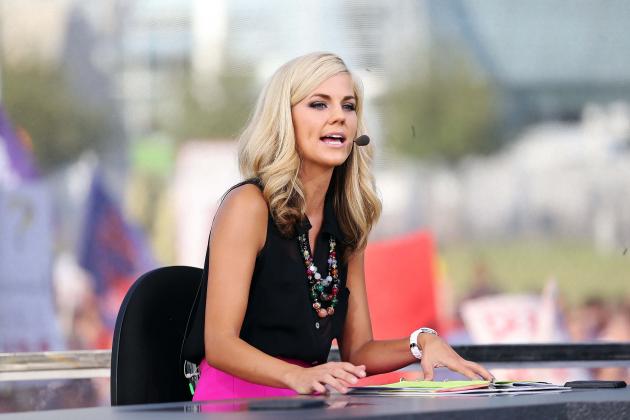 Kevin Jairaj-US PRESSWIRE

The more Steele I see on ESPN, the more I want it. Am I the only one here?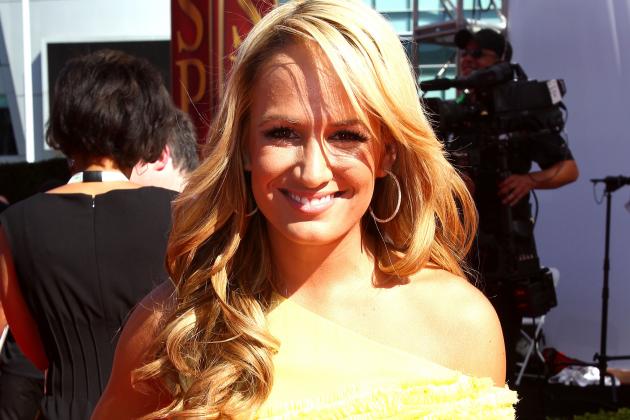 Alexandra Wyman/Getty Images

In case you weren't 100 person sure about this choice, I met her in person and she is 34 times sexier in person. This was a no-brainer.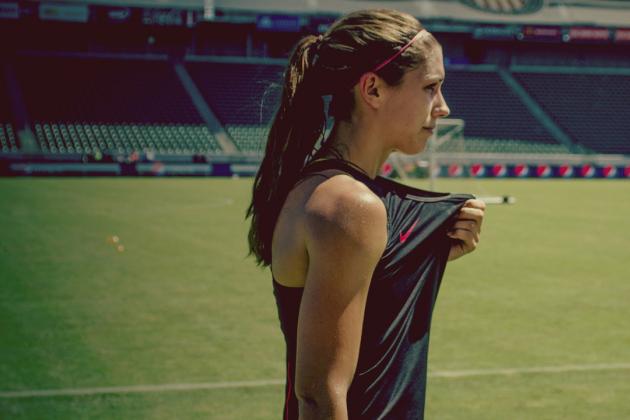 Image via tumblr.com
If the world was full of ugly robotic female athletes, they wouldn't have invented beach volleyball, field hockey or yoga.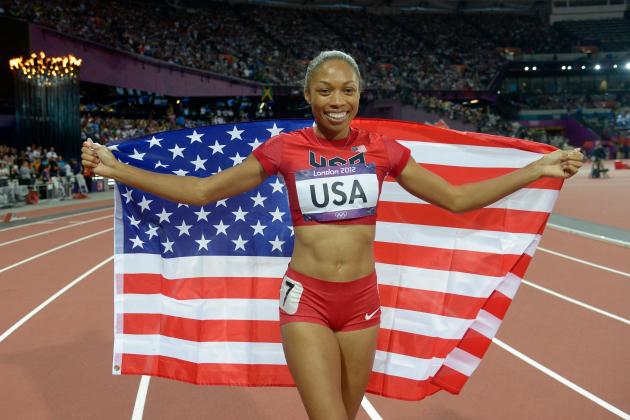 Kirby Lee-US PRESSWIRE

I am not the only person who wanted to give Allyson Felix a hug during the Olympics, right? That isn't creepy at all. Just saying.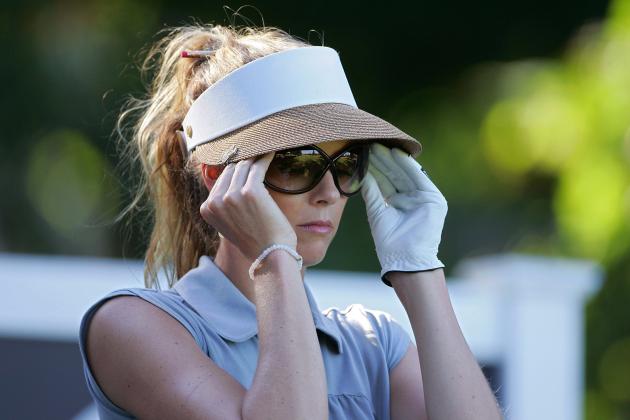 Michael Cohen/Getty Images

Tall, skinny, beautiful, Australian female athlete. Boom. Nuff said.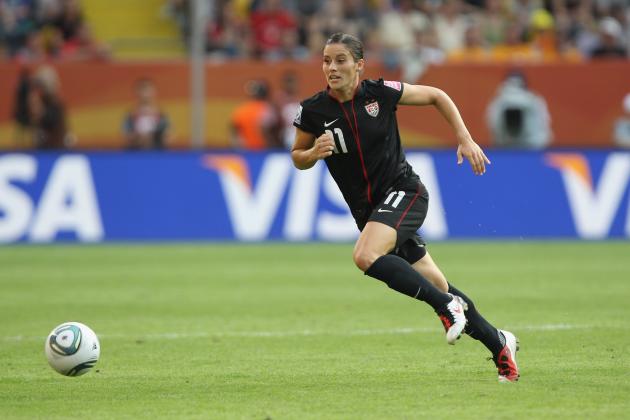 Martin Rose/Getty Images

Boy did I miss Ali Krieger during the Olympics. It was like a piece of my heart was missing and I had to replace it with chocolate and french fries. Thankfully, she is back.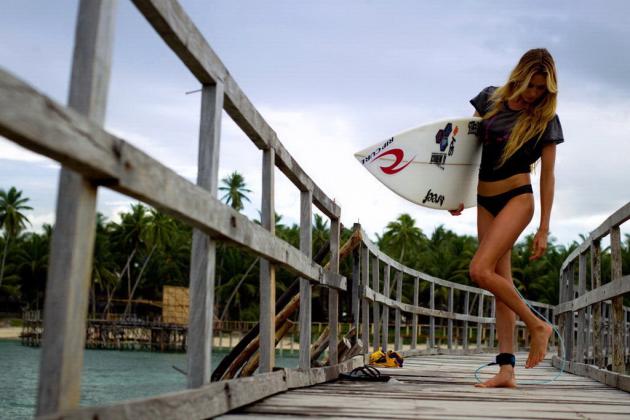 Image via tumblr.com
Alana Blanchard blew up quicker last year than The Beatles in the '60s.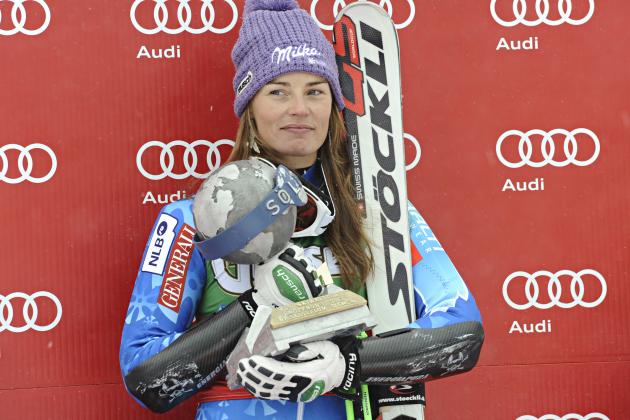 Michel Cottin/Agence Zoom/Getty Images

Ski racing? Is that really a thing? All I remember from skiing is falling down. If I had to race someone too, I would end up destroying a tree or two.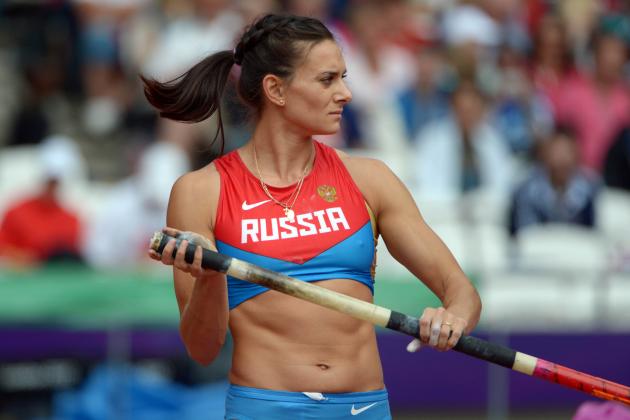 Kirby Lee-US PRESSWIRE

It is sexy to watch a woman compete in pole vaulting. If you don't believe me, go invest in YouTube and do a quick search. Trust me, it's worth every second of it.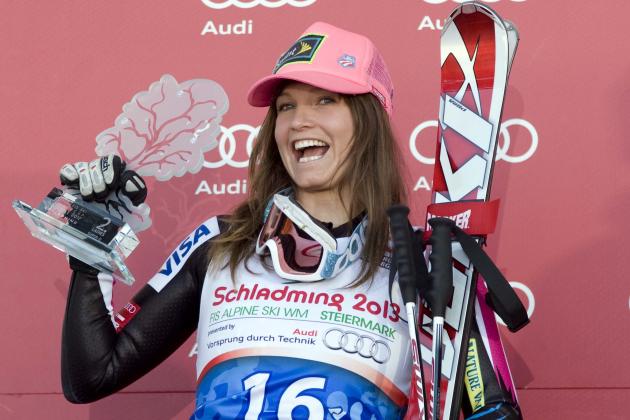 Mitchell Gunn-US PRESSWIRE

Oh no I didn't. Of course I did not forget about Julia Mancuso. She is the ultimate reason for watching the winter Olympics in 2014. Facts.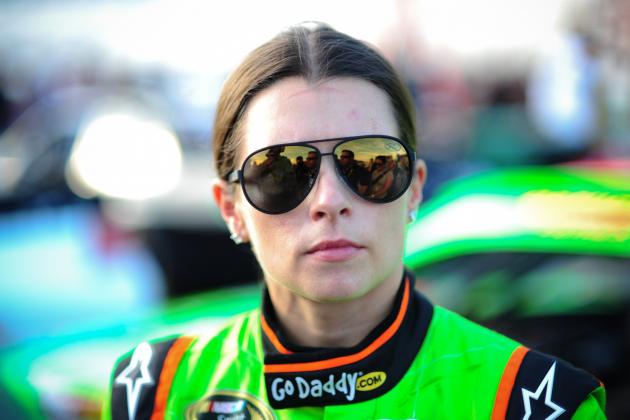 Kevin Liles-US PRESSWIRE

You can love her or hate her but one thing will always remain a constant, she is a sports hottie. No doubt about it.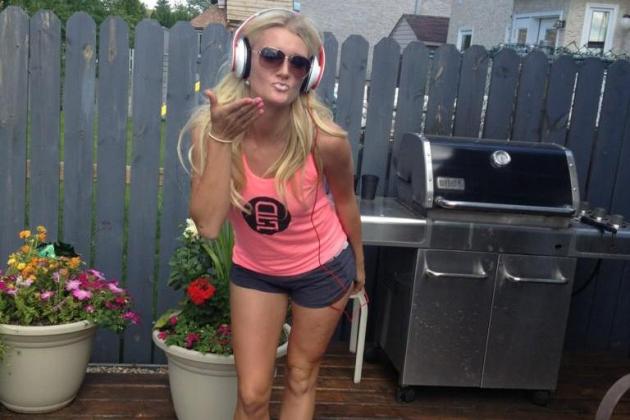 Image via twitter.com
Team USA has a bunch of hotties. Team Canada has two. Kaylyn Kyle is one of them.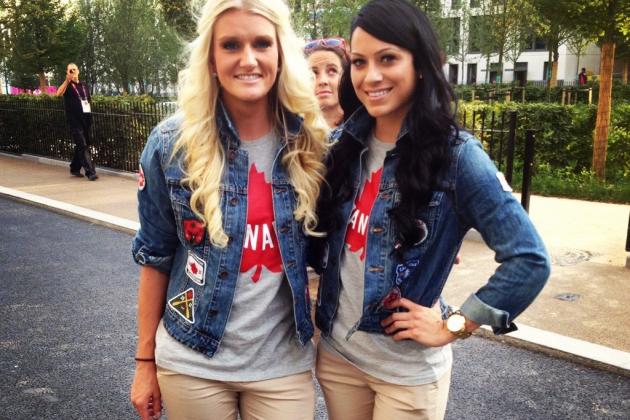 Image via tumblr.com
Jonelle Filigno is the other. It is amazing what comes from Canada these days.
Stu Forster/Getty Images

I have a soft spot for beautiful track athletes. Christina Vukicevic pushes on that soft spot like a hammer to a nail. Love it.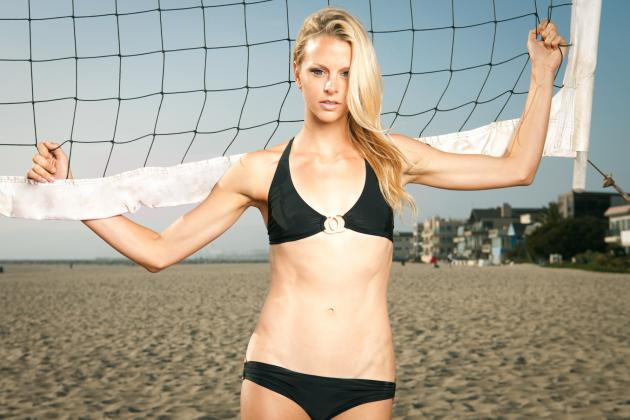 Image via jessgysin.wordpress.com
Whatever happened to the beautiful blonde from USC that looked better in a bikini than Megan Fox in Transformers? I would love to know.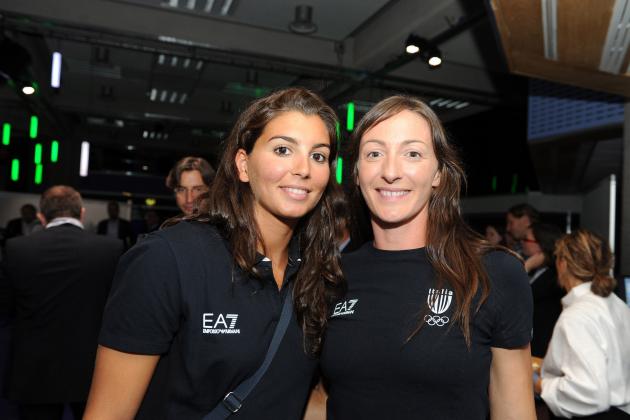 Dino Panato/Getty Images

Beach volleyball is simply the biggest tease of any sport ever. Unless you consider yoga a sport.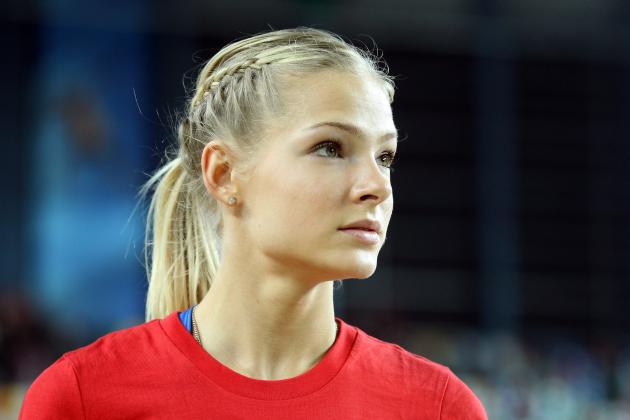 Ian Walton/Getty Images

The world may never meet another woman like Darya Klishina. She is built for modeling but would rather run around a track all day.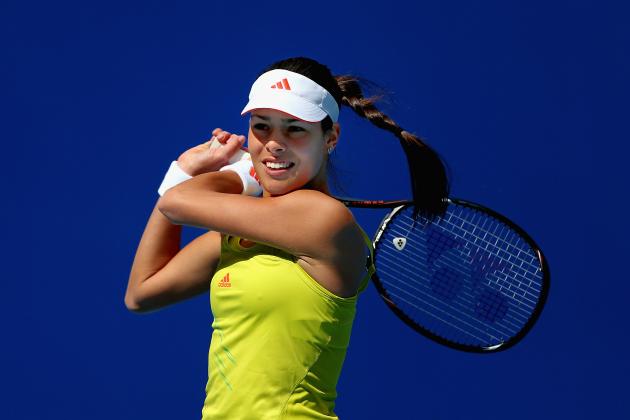 Feng Li/Getty Images

Yep, Ana Ivanovic. She is just as beautiful today as the first time I saw her in 2008. Isn't life great?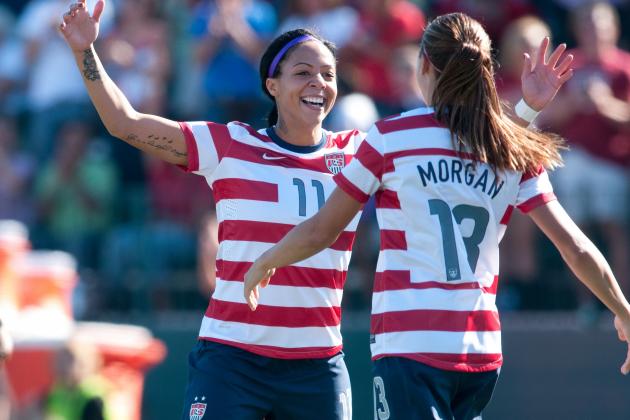 Mark Konezny-US PRESSWIRE

Much like the other scorer from Team USA, you know who, Sydney Leroux brings her beautiful flavor to the pitch and makes the sport worth watching in a non-Olympic year.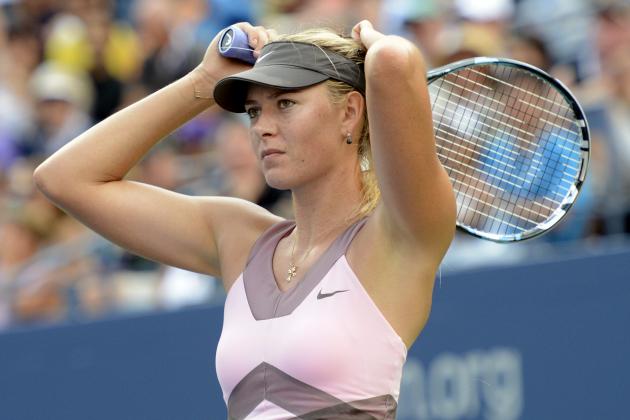 US PRESSWIRE

Since when does a six foot blonde from Russia not make a list of beautiful women?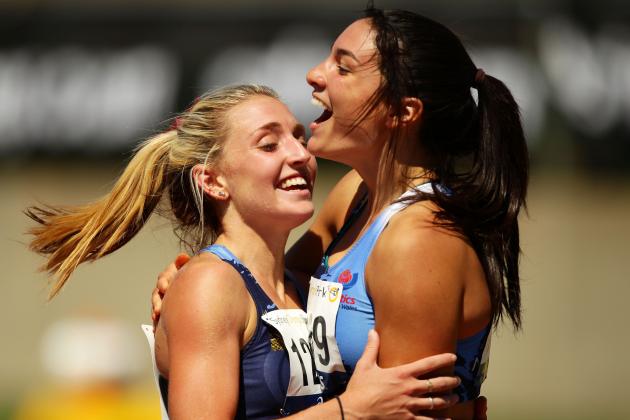 Matt King/Getty Images

I think I am more excited about Michelle Jenneke being a part of the 2016 Summer Olympics in Rio than I am for Christmas this year.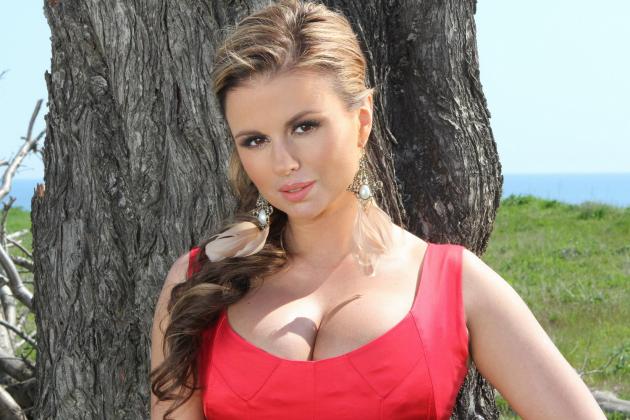 Image via juggernaut101488.deviantart.com
If she was still figure skating, they would have to invent a different kind of skate. Not that I am complaining. I just promote safe skating.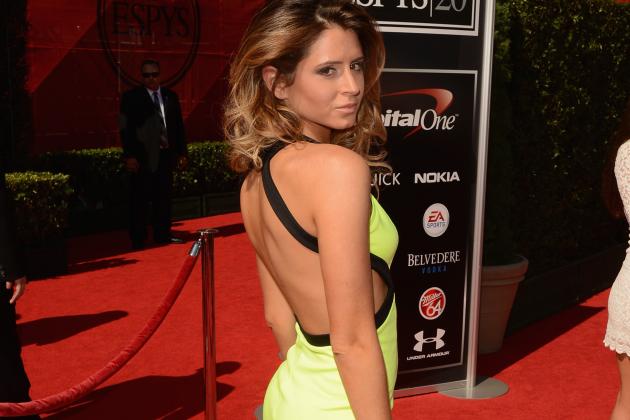 Jason Merritt/Getty Images

Just when you thought women in bikini's could not be any sexier, Anastasia Ashley rocks one while surfing a Big Momma in Hawaii.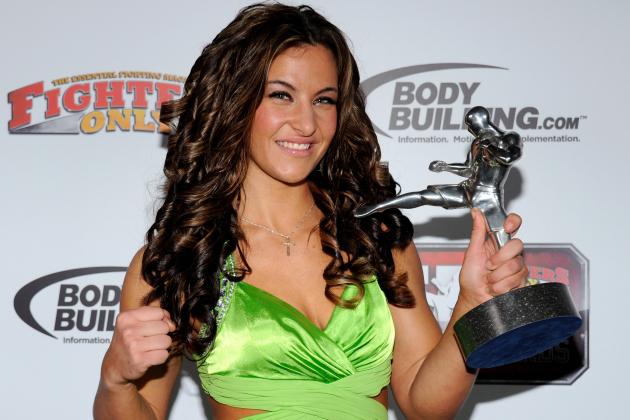 Ethan Miller/Getty Images

Rated too high? You are just as crazy as my cousin. Apparently both of you hate ranking beautiful women near the top of lists that are made to inform the public about which female athletes are the hottest.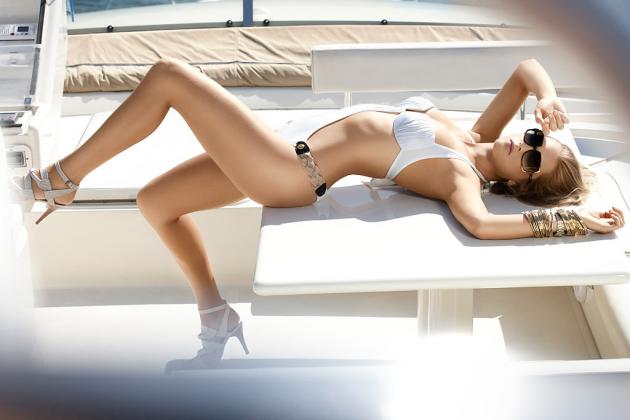 Image via hockeygods.com
At what point did field hockey become my favorite sport? Probably when Ellen Hoog became an everyday favorite of mine.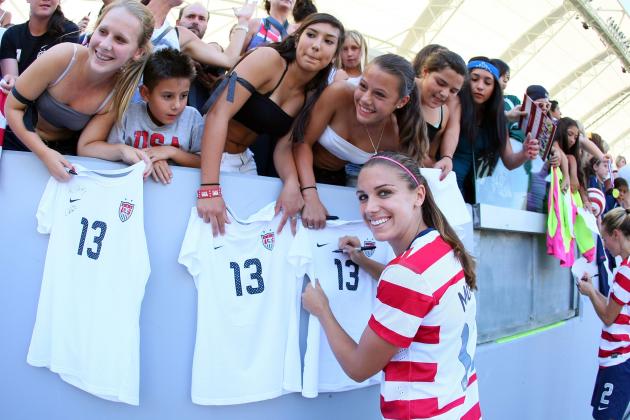 Victor Decolongon/Getty Images

Soccer is the only sport where any one team can feature multiple hotties in their starting lineups on a daily basis. See: Team USA.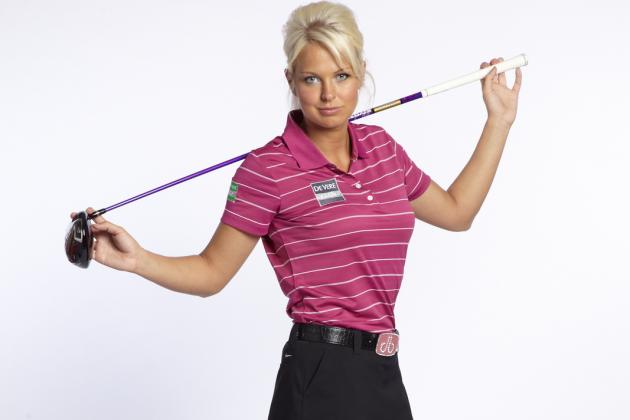 Image via blog.druhbeltsandbuckles.com
Sophie Horn is exactly how I imagine female golfers will look when they finally get to play in the Olympics. Exactly.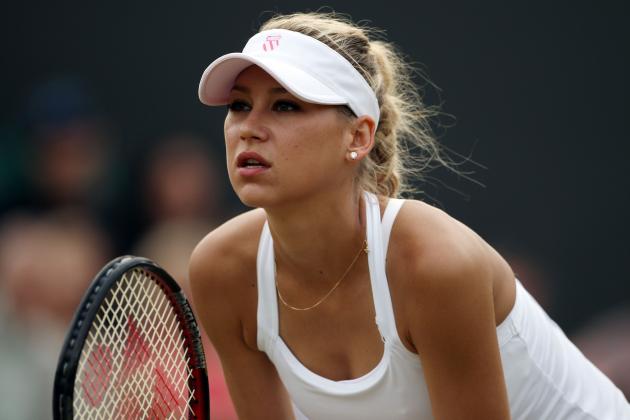 Clive Brunskill/Getty Images

I don't drink the kool-aid, I eat it with a fork and knife. Anna Kournikova is the hottest female athlete of all time. Period. End of discussion.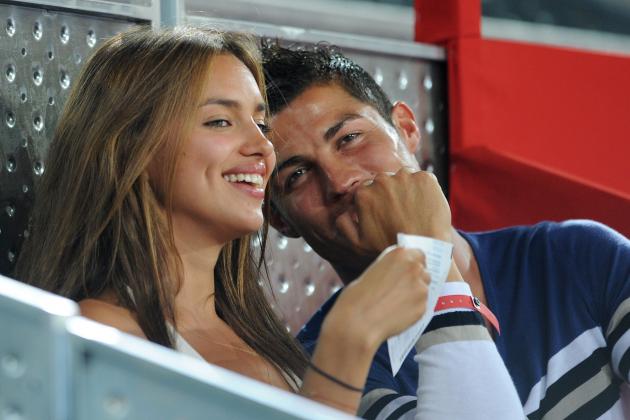 Jasper Juinen/Getty Images

If you asked me what my favorite type of sports hottie was, it would be easy as pie, WAGs. Not only are they my favorite but they are almost always the sexiest group. Two words, Adriana Lima.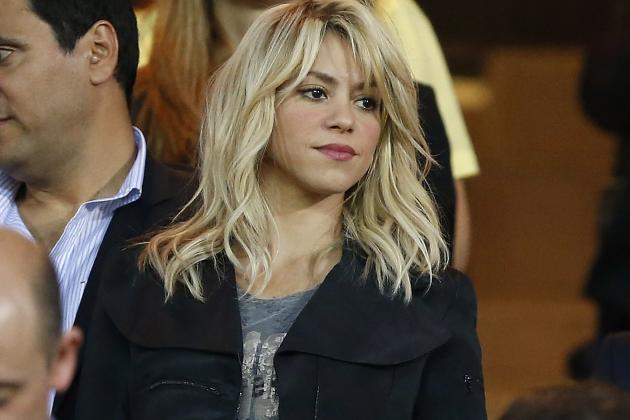 Angel Martinez/Getty Images

Shakira is preggo. Just ask her hips if you don't believe me.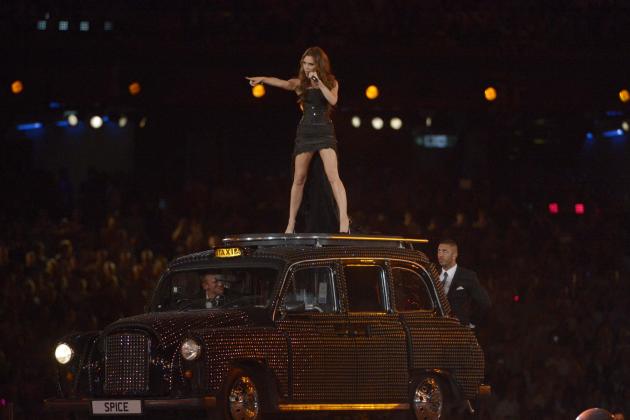 Kirby Lee-US PRESSWIRE

I watched the Spice Girls reunion during the 2012 Olympics and I felt like I was watching a brother and sister kiss. It was so awkward I still don't think Victoria knew where she was all night.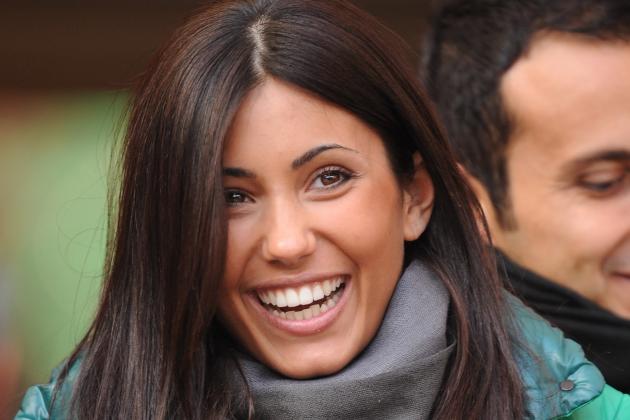 Tullio Puglia/Getty Images

Federica Nargi is why Al Gore invented the internet. Plain and simple.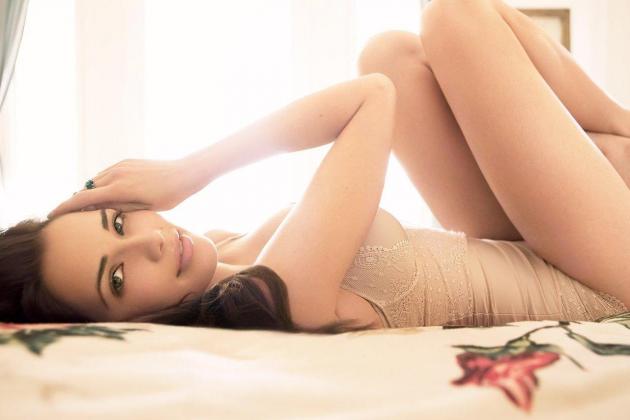 Image via 123people.com
Ryan Braun won't be worrying about which World Series ring to purchase anytime soon, but at least he gets to spend his offseason with Larisa Fraser while I get to spend it with a broken typewriter. Nice.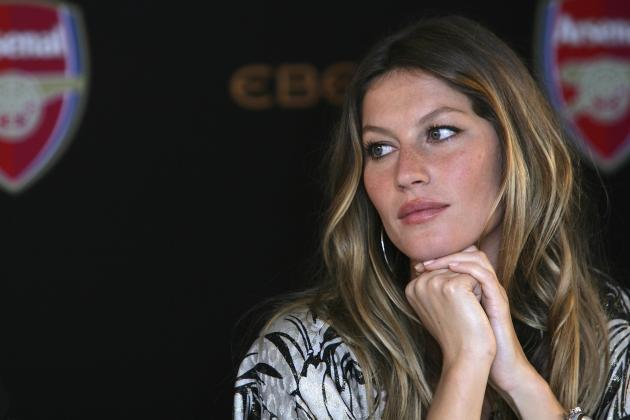 Gareth Cattermole/Getty Images

I don't like Tom Brady but not because he has everything. In fact, I admire him for that. I don't like him because he dresses like a fool.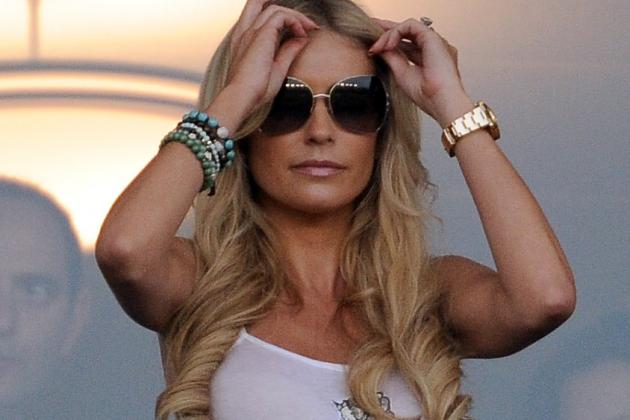 Harry How/Getty Images

Claudine Keane is ranked 20th because I didn't want you thinking I was showing favoritism for my favorite WAG ever.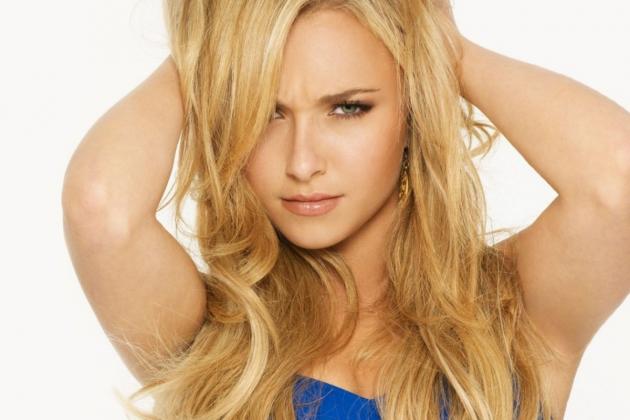 Image via fanpop.com
I can spend all night explaining who Scotty McKnight is or I could just stop talking and let you go back to looking at the beautiful Hayden. I think I will stop talking.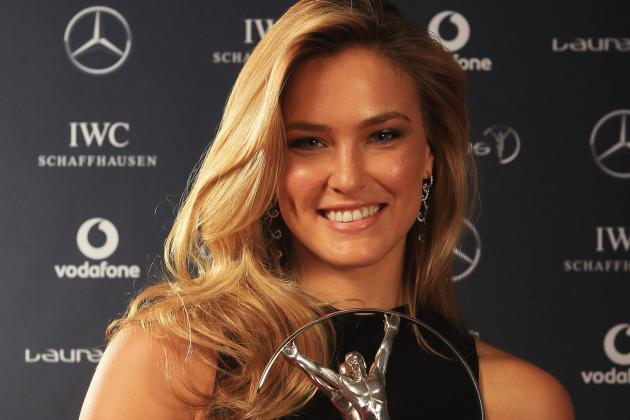 Tom Shaw/Getty Images

Whoops. Not so fast Shaun White. How do I say its over without sounding like a tool from E!?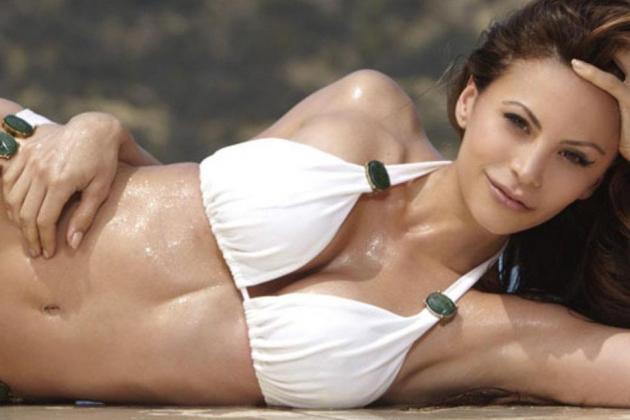 Image via poptower.com
Ryan Anderson moved to New Orleans, signed a big contract, and is now dating Gia Allemand. What did he do to grow his karma to that level?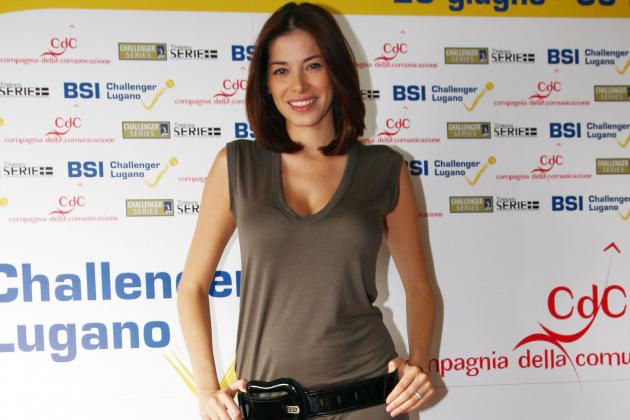 Vittorio Zunino Celotto/Getty Images

Anyone else think Mesut Ozil is the luckiest man alive? If not, take one more look at his woman.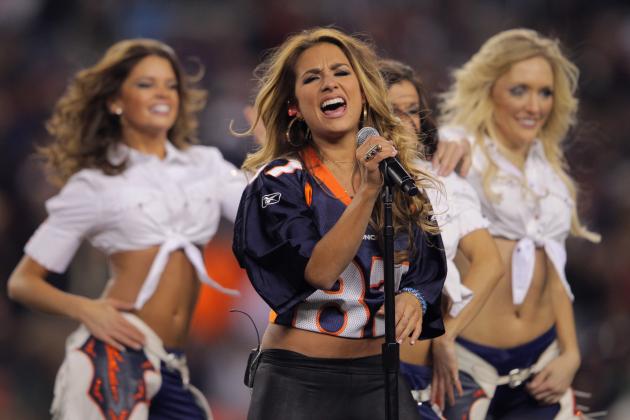 Doug Pensinger/Getty Images

When the NFL thing ends for Eric Decker, he will know that he still has a lot of money coming his way. His wife is a successful country music artist. Boom.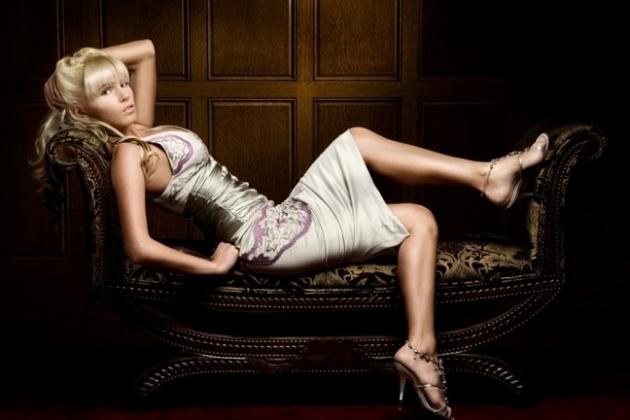 Image via itsalwayssunnyindetroit.com
Just because the Reds didn't make it to the World Series doesn't mean I stopped reading Dallas Latos' Twitter page. She is more entertaining than a Farrelly Brothers flick.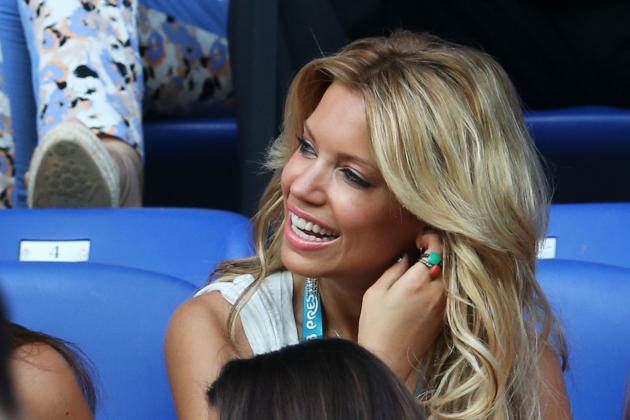 Joern Pollex/Getty Images

Sylvie Van Der Vaart is a true veteran WAG having been around for many years. She is quickly becoming one of the most popular too.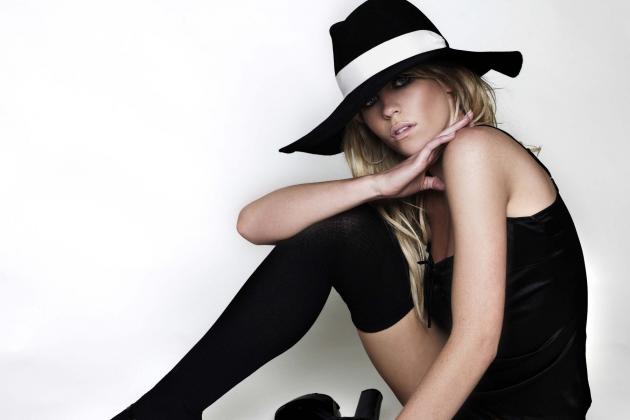 Image via buzzlogin.com
You know Peter Crouch must have special powers because he looks like a foot and isn't that great a person to begin with. Special magical powers is the only way I imagine he's kept her around all this time.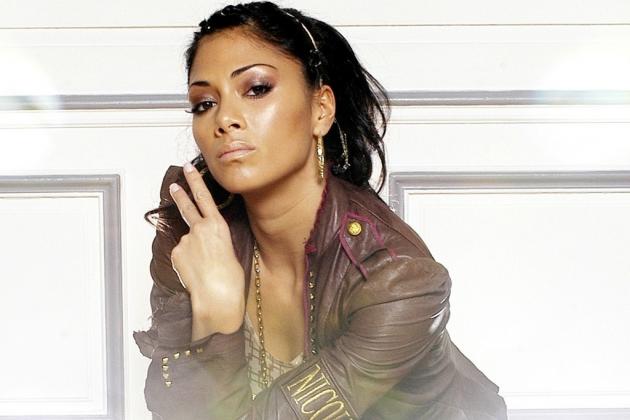 Image via fanpop.com
Nicole Scherzinger has made me DVR more reality shows than Jersey Shore actors use tanning lotion. I will watch everything she is on, always.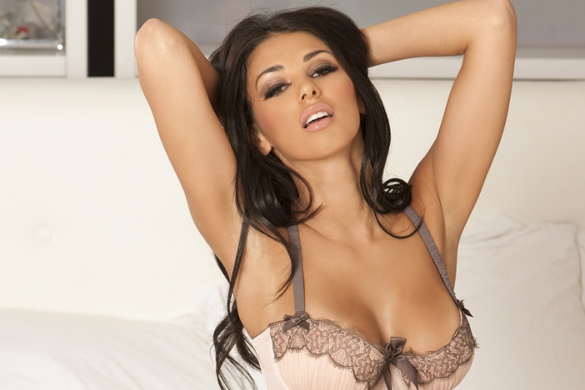 Image via nba-draft.com
Have you ever seen a Maserati? They are incredibly beautiful and I imagine Sabrina also fits that description.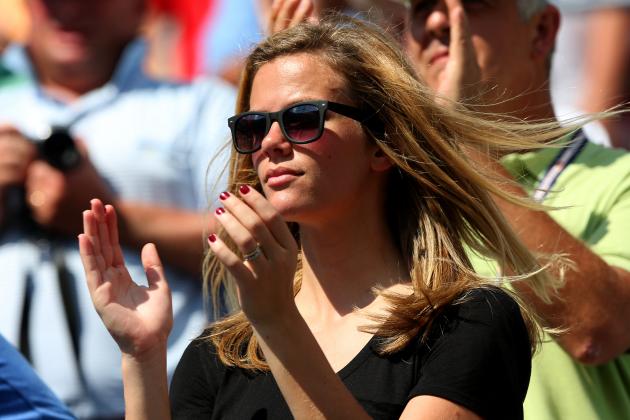 Elsa/Getty Images

Get used to not seeing Brooklyn Decker around the tennis court now that Andy Roddick is retired. Sad face.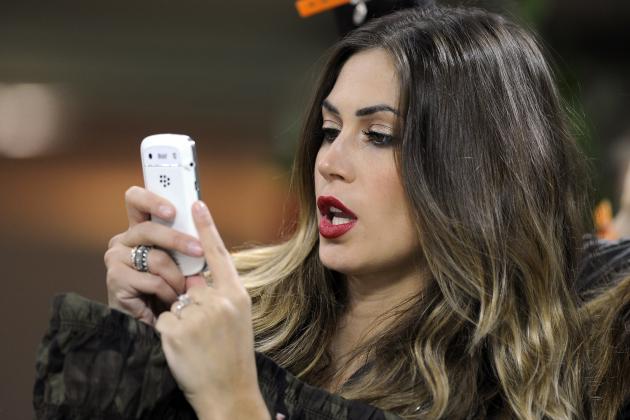 Claudio Villa/Getty Images

If the soccer thing doesn't work out, Kevin Prince Boateng can always become a member of the royal family. Or is that just his middle name?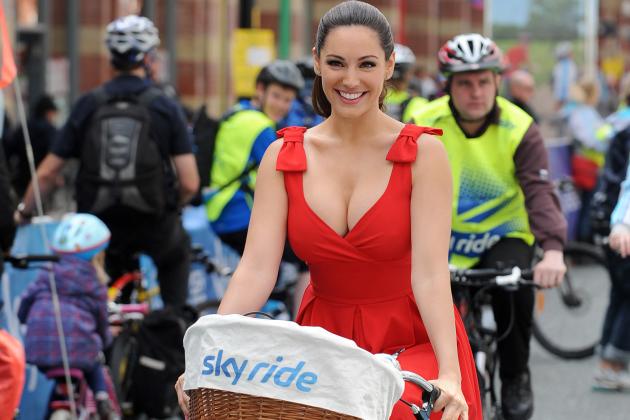 Clint Hughes/Getty Images

Not sure I care who Thom Evans is because Kelly Brook is absolutely stunning without him around.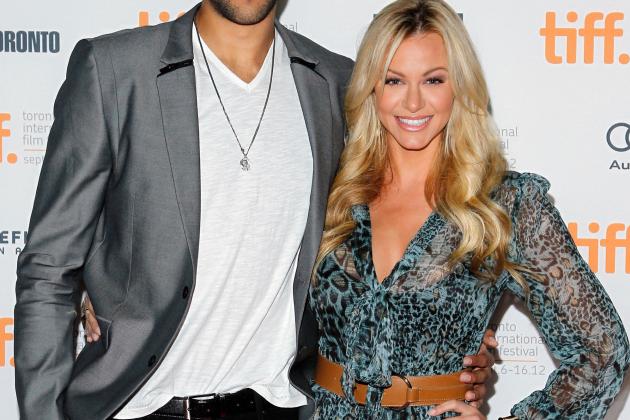 Jemal Countess/Getty Images

Landry Fields might not be playing in New York any more but he is still dating like he is.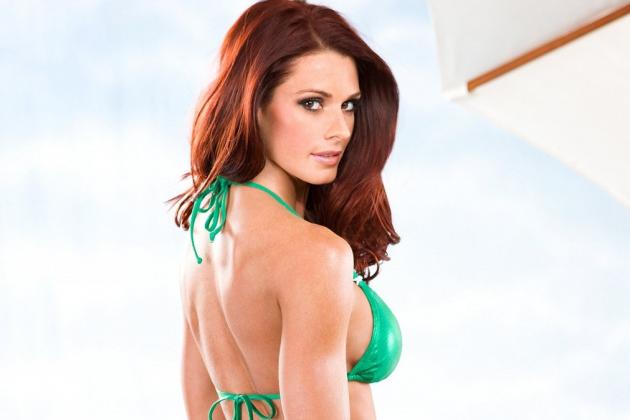 Image via gossips.indivibes.net
Evan Longoria missed most of the 2012 MLB season which is the only reason why the Tampa Rays didn't make it to the World Series. The only reason.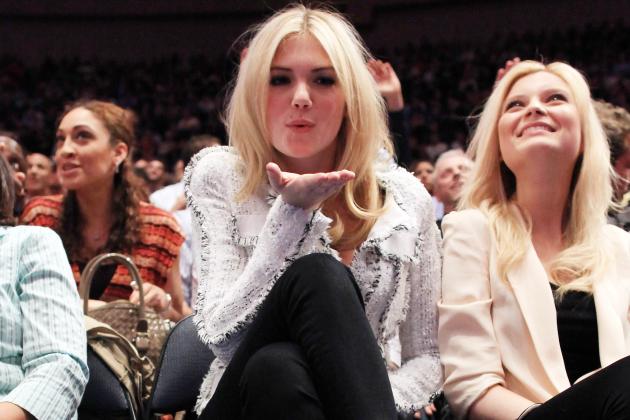 Chris Trotman/Getty Images

So close. That is going to be the phrase that will haunt the Detroit Tigers all year until the 2013 season begins next April.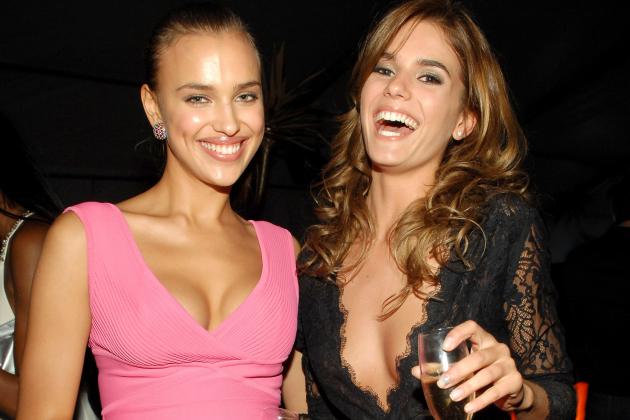 John Sciulli/Getty Images

Don't hate on Cristiano Ronaldo. It isn't his fault he was blessed with good looks and better ball skills than Paris Hilton on Spring Break.
Image via blog.naver.com
You know her as the hottest athlete daughter ever, I know her as the sexiest female on the planet two years running.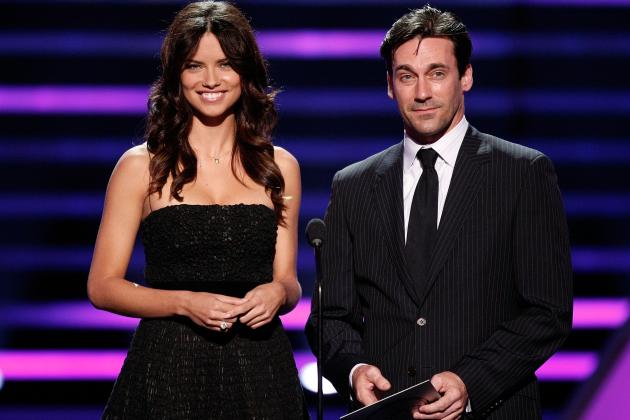 Kevin Winter/Getty Images

Marko Jaric's NBA career was shorter than a Carmen Electra marriage but at least he got to marry Adriana Lima, my future wife. Sorry buddy, it's going to happen.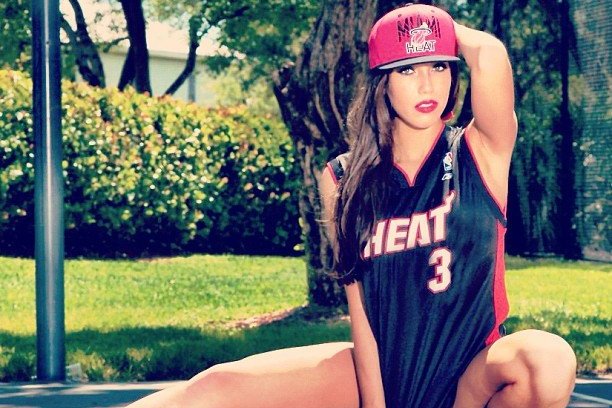 Image via instagram.com
Put down that popcorn and grab you some beer, we are just now getting going. Here are the women up in the stands making all that noise. The ones that you curse out to your buddies until you turn around and notice how blindingly beautiful she is. The Super Fans.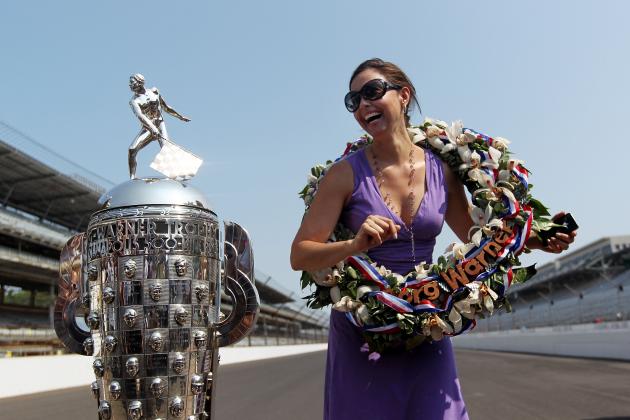 Nick Laham/Getty Images

There has never been a bigger celebrity with more passion for her team than Ashley Judd. Never.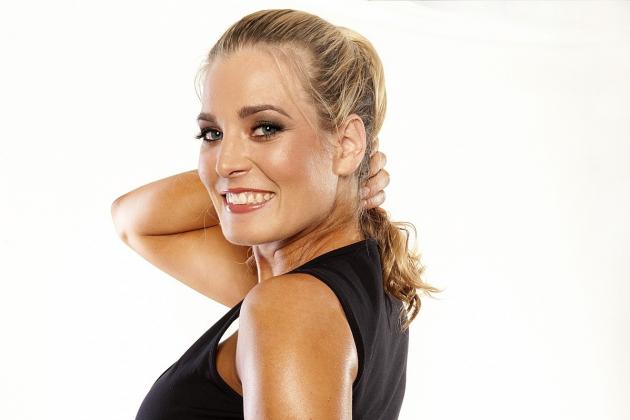 Image via bodyspace.bodybuilding.com
It has been awhile since we heard about Tiffany Oertel but that doesn't mean she stopped cheering for Boise State.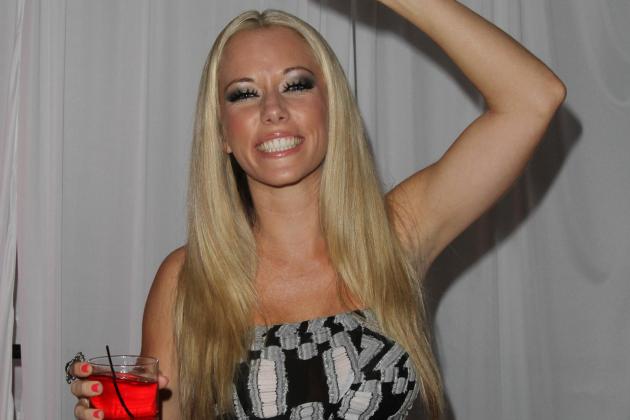 Tasos Katopodis/Getty Images

Before marriage and babies, Kendra was the biggest sports fan out of the Playboy mansion since Gary Busey. What does that even mean?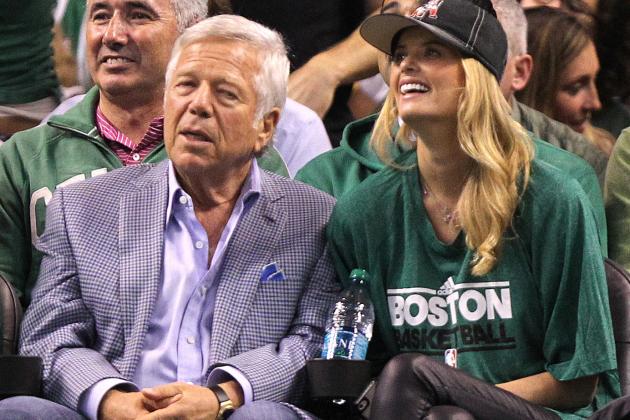 Image via celebrity-pictures.feedio.net
Now that Ricki is dating Robert Kraft, whether she was before or not, she is a Boston fan now.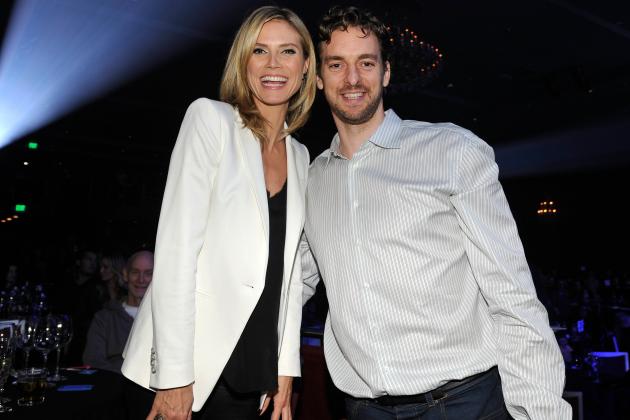 John Sciulli/Getty Images

You don't go to Lakers games every night and not become a big fan. That just doesn't happen. Heidi Klum is one of the biggest supermodel super fans of all.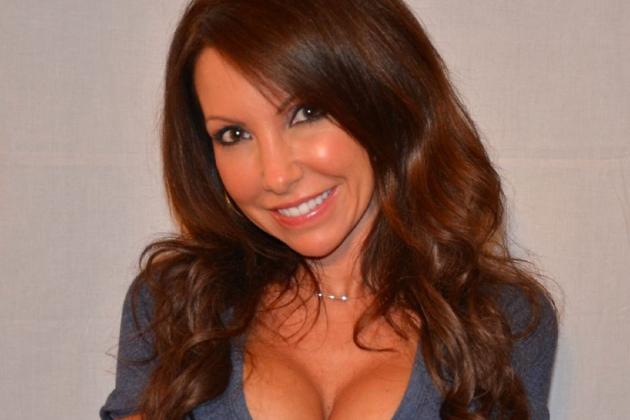 Image via pic2fly.com
Just because you sit in the front row doesn't mean you earn the right to be called Front Row Amy. It is because she is so flipping fine that she earns that title.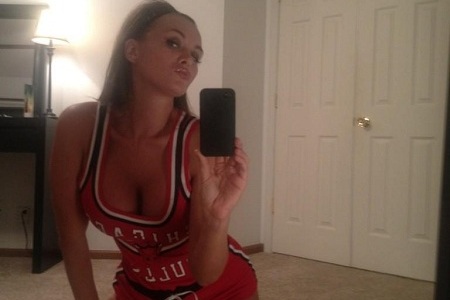 Image via bustedcoverage.com
Da Bulls! DAAAAAAA BULLLLSSS! Can you ever say the Bulls and not say it like Bill Swerski?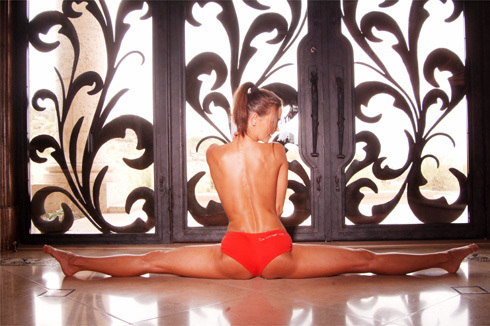 @karenmcdougal98
Karen McDougal is the 1998 Playboy Playmate of the Year, and a diehard Giants fan. I thought she looked familiar.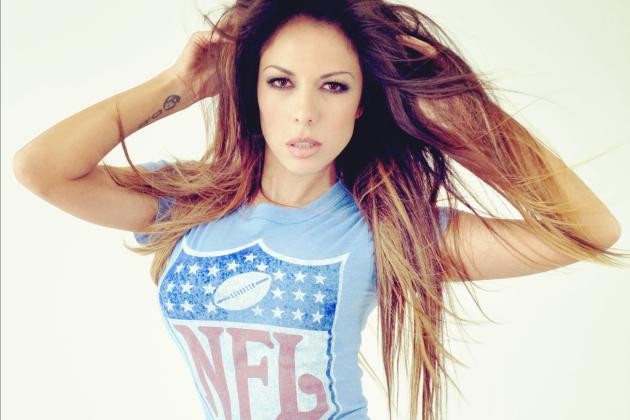 Image via jimenasanchez.com
Jimena Sanchez is a Raider super fan by night, female sports reporter by day.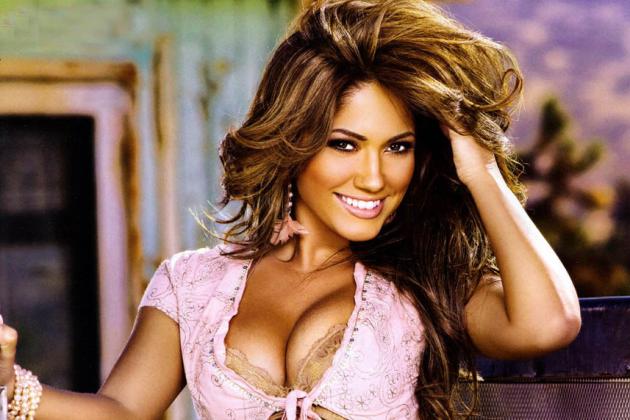 Image via lastnewsusa.com
Lakers, Angels, Bears, oh my. She loves them all and roots for the winning team. Duh!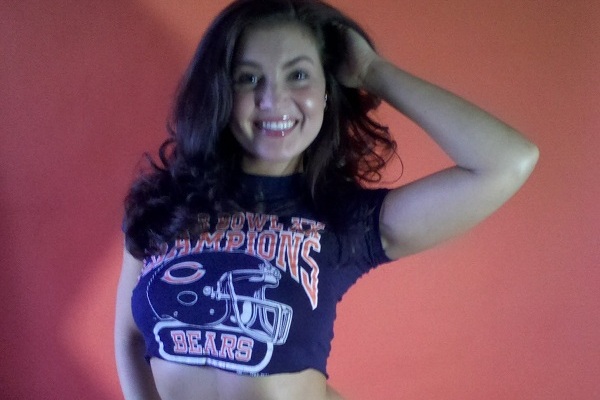 Image via bustedcoverage.com
It is finally time to start talking Bears and the Super Bowl. This could be the year for Jay Jay and the sexy super fans of Chi-Town.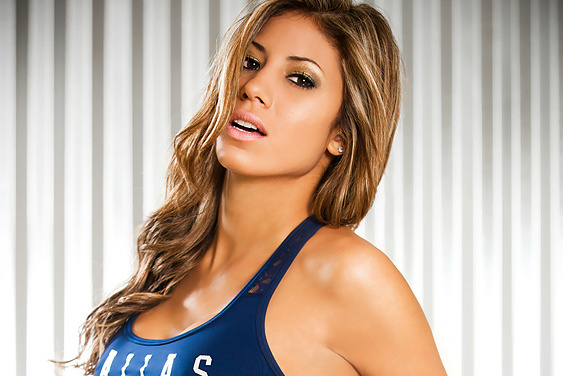 Image via tomasinophotos.com
I have morals but when a hot woman is involved, you can go ahead and write those off for the evening. Go Cowboys!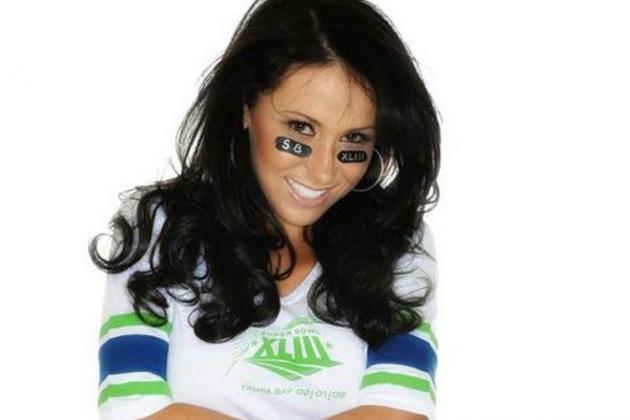 Image via thesuperficial.com
Jenn might not be the most loved super fan of all time but she is easily one of the hottest. No doubt about it folks.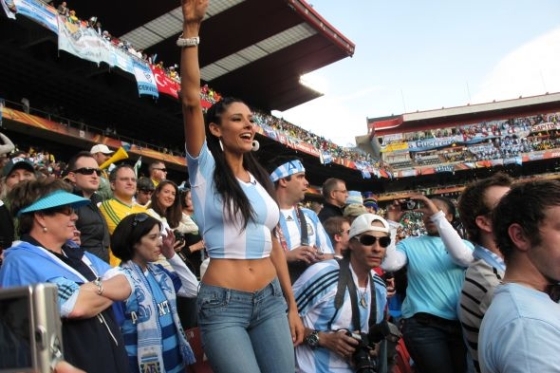 Image via aibob.blogspot.com
I freaking love Argentina. Especially after I found out that is where Dorismar hails from.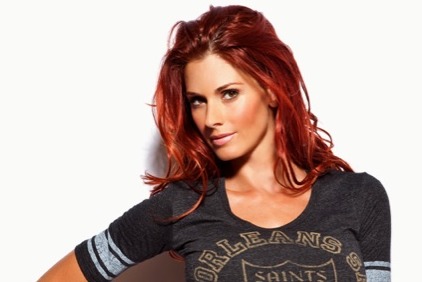 @jaimeedmondson
Jaime Edmondson is such a big sports fan she started dating Evan Longoria. She is the Kendra of our time. And so hot she made the list twice.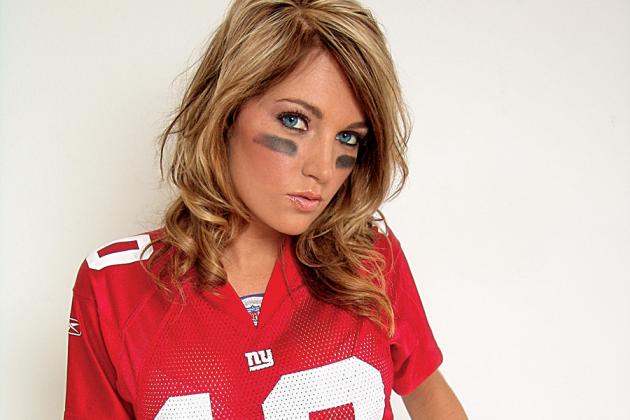 Image via pulsemagazinetampa.com
Jess Snyder, say it with me guys, Jess Snyder. If you thought your woman was beautiful, check her out on the Google machine.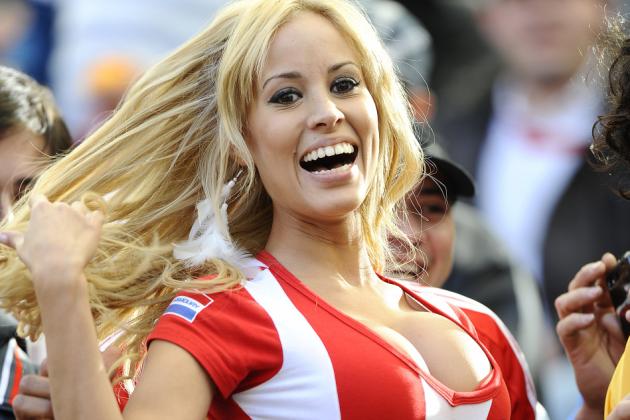 Image via goallegacy.net
I almost forgot how much I love the FIFA World Cup. It is the one time every four years the rest of us are reminded that the women around the world are hotter than everyone else.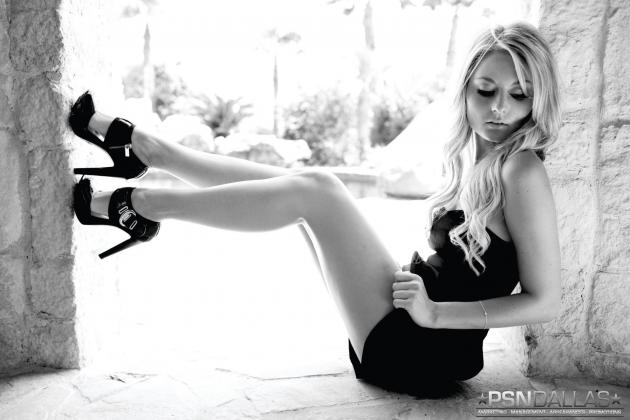 Image via collegefootballtopten.com
At what point did the Dallas Cowboys become America's team? Did I miss the vote?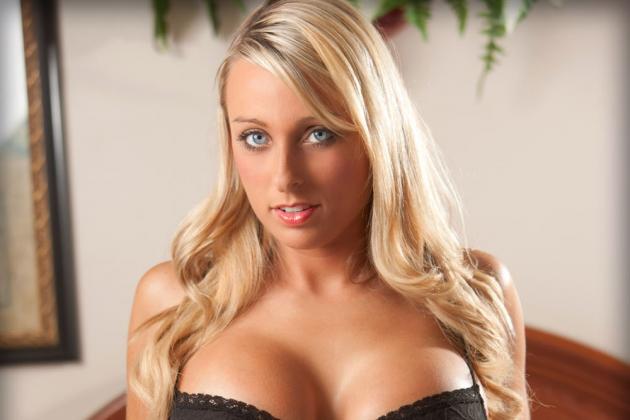 Image via zrqa.com
Is it Sooner Boomer or Boomer Sooner? Does it really matter which one you say?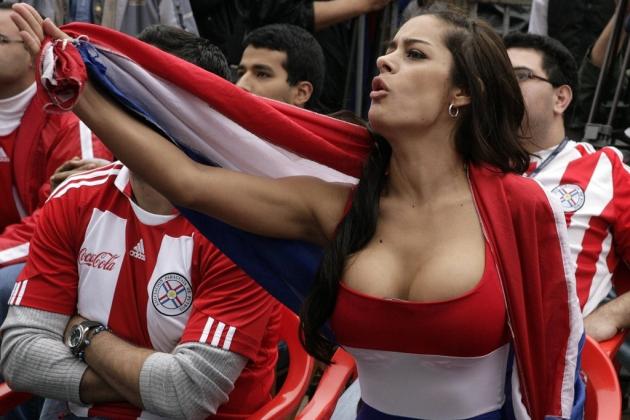 Image via colunistas.ig.com.br
I am sick and tired of hearing about Larissa Riquelme. Her huge assets and enormous cabinets tend to make me a believer, however.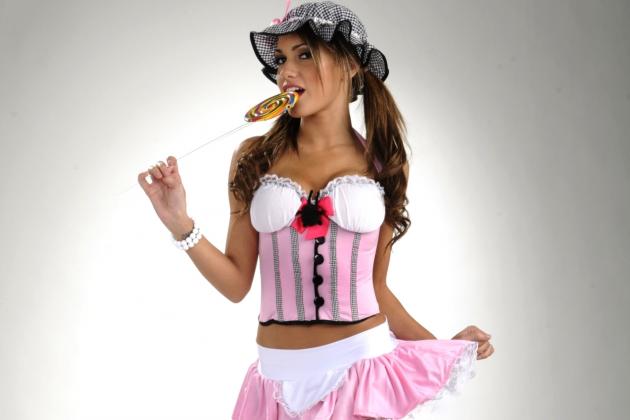 Image via tumblr.com
I left Reby Sky out of my last Super Fans list, not this time. Never again will I make that kind of mistake.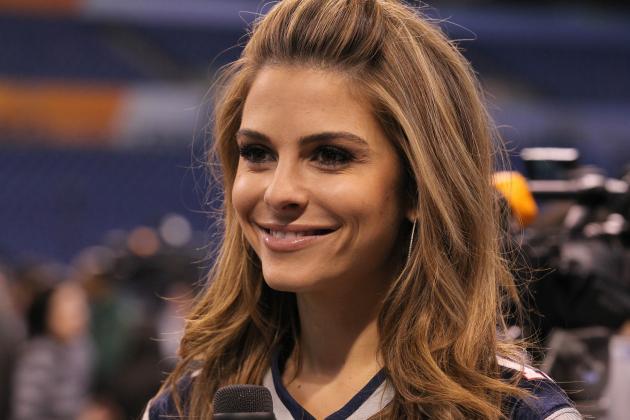 Matthew Emmons-US PRESSWIRE

I knew life was good when I got to watch Maria Menounos strip down to a bikini live on TV. That is why we have DVR's.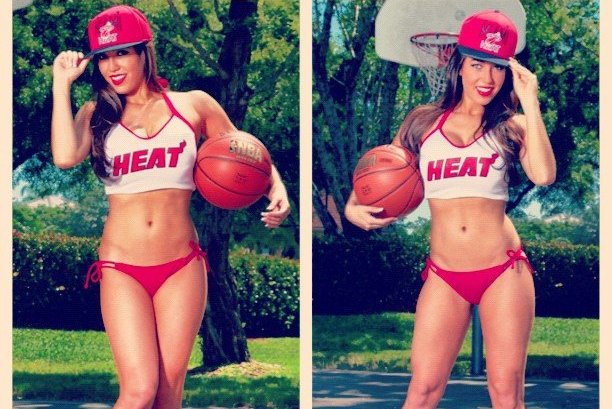 Image via instagram.com
I am not a big fan of New York teams especially the Jets but Alexis Augusto is and that is fine with me.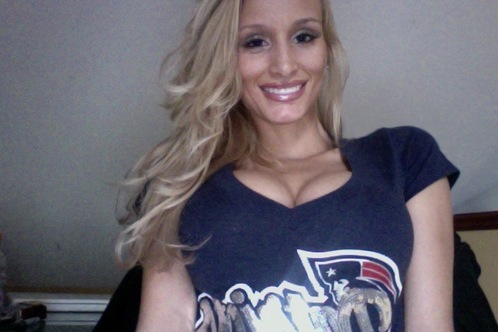 Image via pic2fly.com
She is more than a Super Fan, she is also an athlete.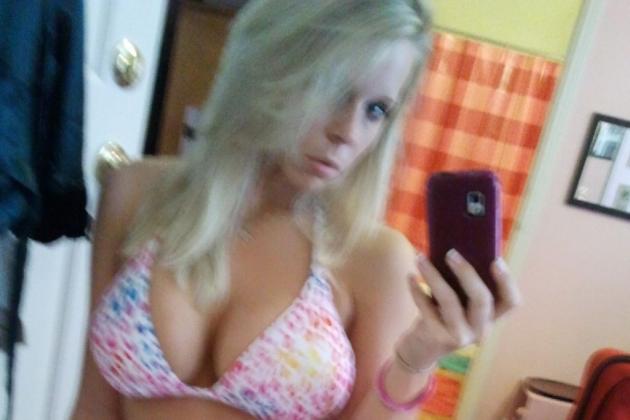 Image via twitter.com
If you don't like beautiful blond Playmates, then you might not want to look at Heather's Twitter page. But since 98 percent of the rest of us do, we can all look.