2013 MLB Free Agency: Top Offseason Priorities in the Minds of Every Team's Fans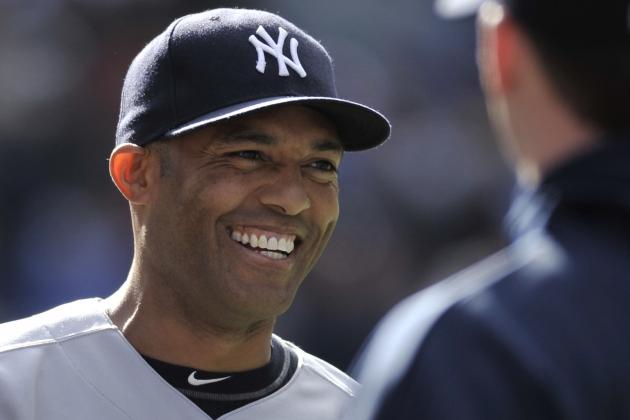 Brad White/Getty Images
Baseball would slip into chaos if its fans controlled how teams behaved in 2013 MLB free agency. At the same time, it's wrong that they don't have any influence.
So, let's imagine a compromise that allows fans to prioritize top free-agent targets this offseason.
Die-hard fans aren't as conservative as their teams' GMs. In most of the following slides, they couldn't refrain from bidding for a marquee player.
I admittedly don't have my finger on the pulse of every fanbase, so don't hesitate to bring any questionable choices to my attention.
Begin Slideshow

»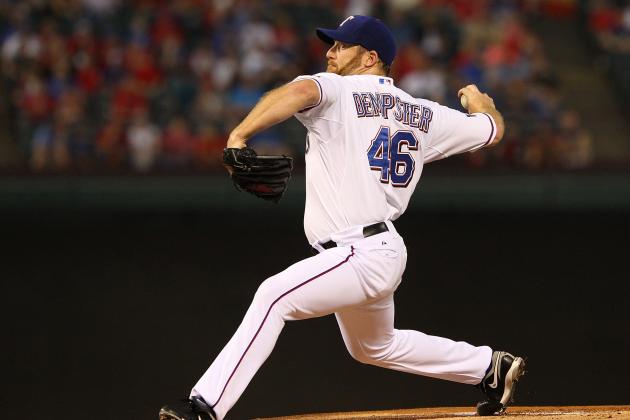 Rick Yeatts/Getty Images

Diamondbacks fans feel comfortable early in this offseason. Any glaring holes on their roster should be filled by the impending Justin Upton trade.
Assuming that the transaction leaves them with money to spend, they would be tempted to solidify the starting rotation with a traditional innings-eater.
Trevor Bauer and Tyler Skaggs have had difficulties adjusting to major league hitting. There's no reason to guarantee rotation spots to either of them.
Ryan Dempster is a possibility. Kyle Lohse would make sense, too, if his price tag drops.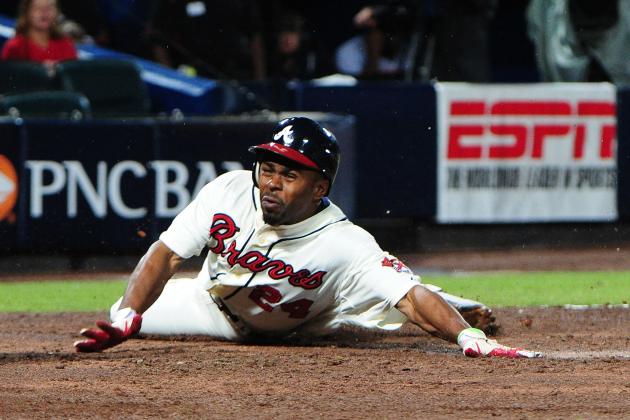 Scott Cunningham/Getty Images

Michael Bourn helps the Atlanta Braves fill two roles—center fielder and lead-off hitter—with one signing.
There are several other free agents with similar skill sets, but none have matched Bourn's consistency or 19.0 WAR since 2009 (via Baseball-Reference.com).
Braves fans would be glad to see this familiar face return from last year's 94-win team.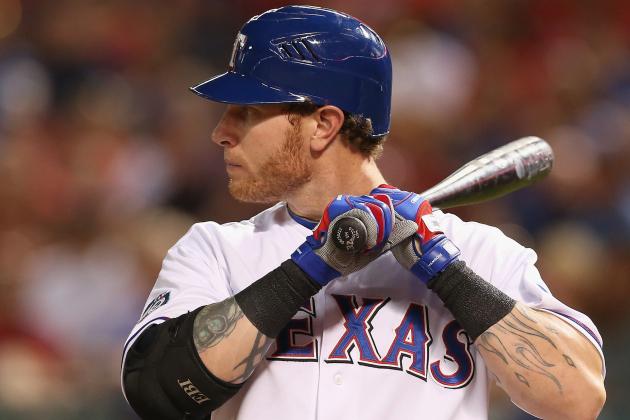 Ronald Martinez/Getty Images

A pedestrian run differential and inexplicable record in extra-inning contests suggest that the Baltimore Orioles overachieved in 2012.
The fans aren't delusional. They recognize that to qualify for the postseason again, they will need significant free-agent additions.
Winning the Josh Hamilton sweepstakes would bolster a lineup that struggled in October. Even amid slumps, his reputation is enough to intimidate opposing pitchers.
The O's have alternatives (re-signing Nate McLouth, entrusting oft-injured Nolan Reimold, etc.), but the perennial All-Star could elevate them from heart-warming story to AL East favorites.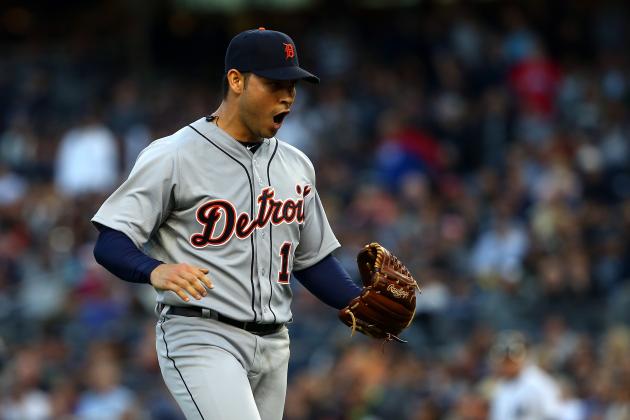 Alex Trautwig/Getty Images

Starting pitching is clearly the Red Sox's No. 1 priority.
Red Sox Nation seeks a top-tier arm and Anibal Sanchez fits all the criteria. The right-hander is 28 years old and very much in his prime. He has excellent control, respectable velocity and valuable experience from last season's American League playoffs.
Michael Silverman of The Boston Herald notes that he's the "consensus second-best starter available on the free-agent market."
The only "better" option? Zack Greinke, who aspires to earn $25 million per year on a long-term contract (via John Perrotto, Baseball Prospectus). The last couple players Boston signed to such deals didn't quite meet expectations.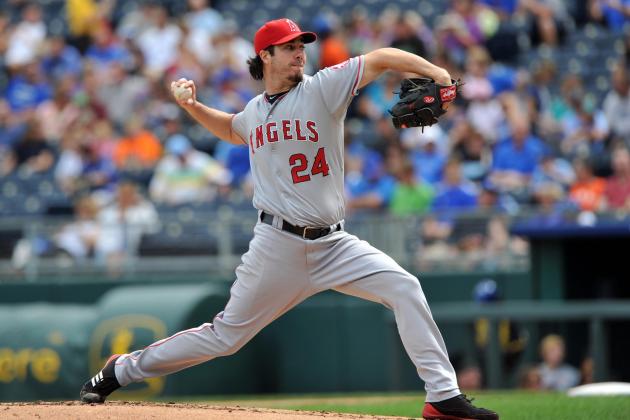 Peter G. Aiken-US PRESSWIRE

Cubs fans annually approach the offseason with tempered expectations. How else should they feel after generations of championship-less suffering?
Now, at least they have enough available payroll to be active in free agency.
The wisest course of action involves acquiring talented starting pitchers on short-term contracts. Dan Haren, Shaun Marcum and Brandon McCarthy are examples of high-reward free agents who might accept one-year guarantees with a National League club to restore their value. As the summer wears on, the Cubs can decide whether to shop them for prospects or offer extensions.
Either way, their individual success positions Chicago for a bright future.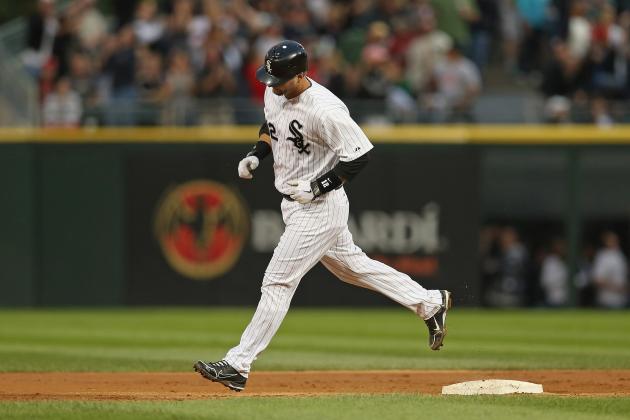 Jonathan Daniel/Getty Images

The veteran catcher is a clubhouse leader who plays a premium position.
The main obstacle delaying an agreement between A.J. Pierzynski and the Chicago White Sox is purely financial. Pierzynski posted superb offensive numbers in 2012 that definitely deserve a raise from the $6 million salary he recently earned.
His fans wouldn't hesitate to offer him a tasty deal. After all, Chicago's other needs can be satisfied from trading one of their surplus starting pitchers.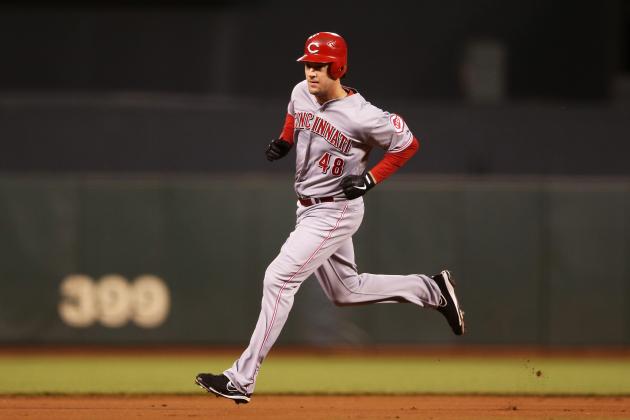 Jeff Gross/Getty Images

Ryan Ludwick balances the Cincinnati Reds' lineup with his right-handed swing.
Relative to other available outfielders, he comes with minimal risk and a tolerable price tag.
What's the hold up?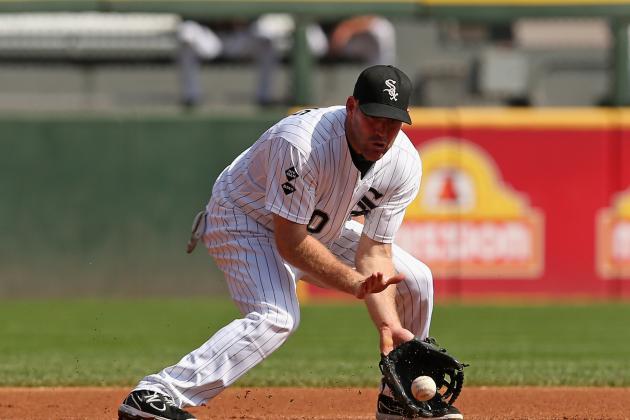 Jonathan Daniel/Getty Images

Many Indians fans anticipated this move the instant Terry Francona agreed to manage the team.
Kevin Youkilis provides sure-handed defense as a corner infielder and great plate discipline. He will not be expensive, especially if the Tribe offers him some length.
After Johnny Damon, Casey Kotchman and Derek Lowe all under-performed, Cleveland's faithful want to sign a competent veteran.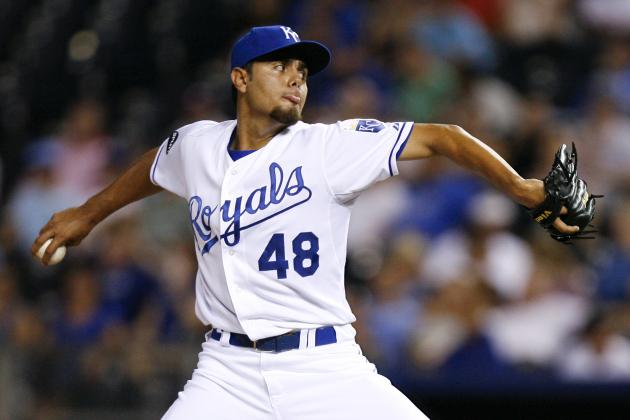 Ed Zurga/Getty Images

Dan Szymborski of Baseball Think Factory describes this past Colorado Rockies campaign as "nearly an unmitigated disaster" (ESPN Insider access required). And the fans don't disagree.
This franchise isn't built to go worst-to-first, but it could prepare for big things in 2014.
Ryan Madson and Joakim Soria underwent Tommy John surgeies in the spring. Understandably, contenders are keeping their distance.
The Rockies, however, could get creative by guaranteeing them one-year major league contracts with lucrative team options in case they return to form.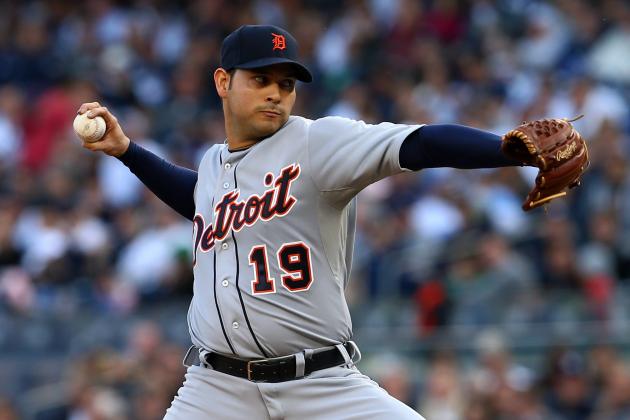 Alex Trautwig/Getty Images

Tigers supporters feel confident in Victor Martinez and 21-year-old Bruce Rondon, so designated hitter and closer aren't high priorities.
The men of Motown also have a stronger starting rotation than most. While the Boston Red Sox see Anibal Sanchez as a potential ace, this club would insert him as its third or fourth option.
Nonetheless, they are determined to keep last year's top hurlers together.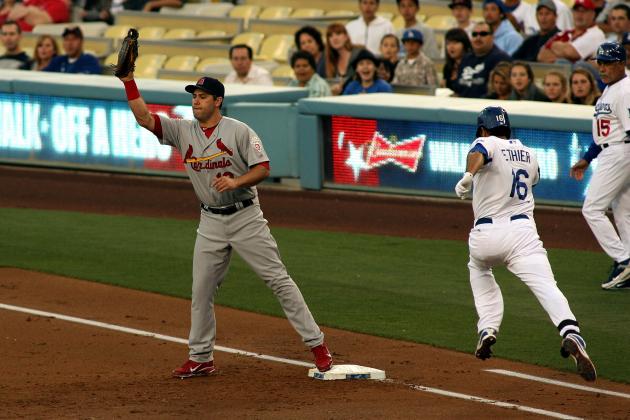 Jeff Golden/Getty Images

Astros fans understand their window for contention hasn't opened yet.
Their only targets on the free-agent market should be inexpensive stopgap players, veterans to keep the franchise competitive until the next wave of prospects breaks through.
Conveniently, slugger Lance Berkman is available. He's among the most popular players in franchise history.
Big Puma's bat would make the rebuilding process more bearable.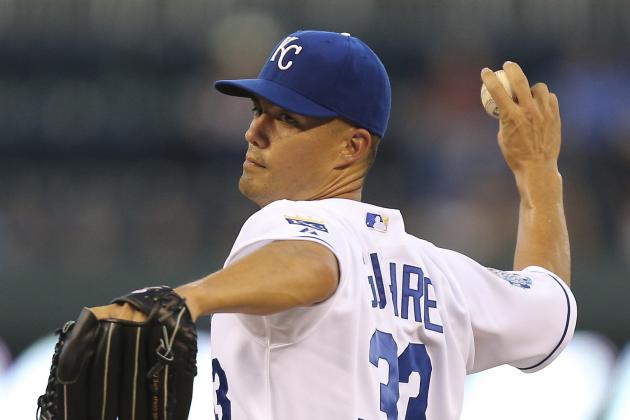 Ed Zurga/Getty Images

Team owner David Glass is honoring his promise and spending for proven pitching.
Of course, homer-prone Ervin Santana doesn't suddenly legitimize the rotation. The Royals need one more veteran starter.
Fans can trust Jeremy Guthrie, who appeared very comfortable in August and September (5-1, 2.34 ERA in last 12 starts). Using a few extra million bucks, they could entice Edwin Jackson or Kyle Lohse to sign.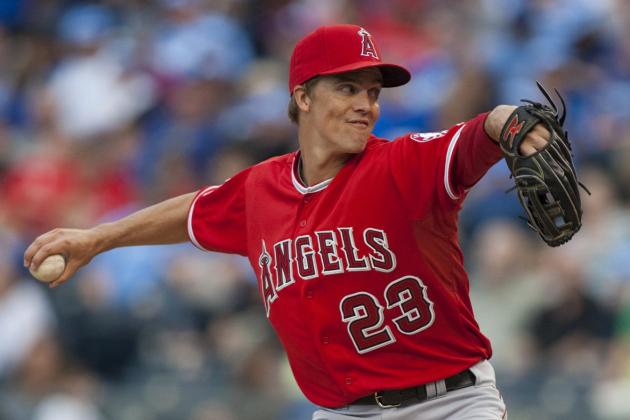 Tim Umphrey/Getty Images

As recently as September, starting pitching seemed like a strength of the Angels.
However, Ervin Santana has since been traded and Dan Haren isn't likely to re-sign. Those departures compromised the team's depth.
Free-agent ace Zack Greinke could occupy a rotation spot for at least the next five seasons. Damn the price—the Angels need him back.
Elsa/Getty Images

Jon Heyman of CBS Sports reports that the Los Angeles Dodgers have Hiroki Kuroda and Anibal Sanchez in their cross-hairs. Concern about Chad Billingsley's elbow is driving the team to pursue a No. 2 starter.
Any fan would likewise go big-game hunting with L.A.'s limitless resources, but that doesn't mean there's interest in Zack Greinke. Pitching for the Dodgers isn't comparable to doing so for the crosstown Los Angeles Angels.
Greinke's social anxiety issues could hamper his adjustment to the hyper-critical environment, so signing him to a long-term commitment carries a lot of risk.
Kuroda and Sanchez, meanwhile, are more psychologically sound and nearly as effective.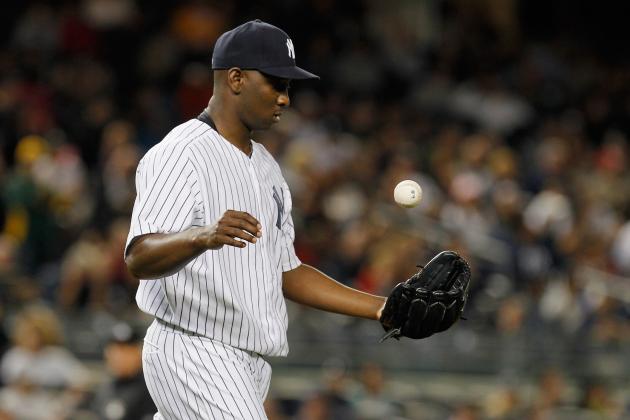 Mike Stobe/Getty Images

The Heath Bell signing backfired on the Miami Marlins, but that's because they ignored the obvious and ominous signs. The prior year, he had amassed eight wild pitches and struggled with his strikeout rate.
Rafael Soriano, however, is trending upward. Though Scott Boras dreams of getting him $60 million, the Fish could probably get him in the ninth inning for half that sum.
Fans wouldn't object.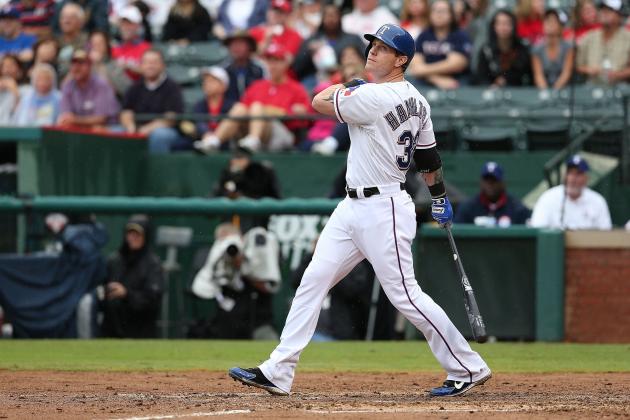 Ronald Martinez/Getty Images

Yovani Gallardo is the only member of the Milwaukee Brewers pitching staff with an expensive contract. The other young arms will be cheap to retain for the next few years (until they approach free agency).
A Josh Hamilton contract in the three-year, $75 million range might look ugly at first, but considering the length, it won't be hard for the Brew Crew to digest.
Fans want to construct a championship-caliber roster while their pre-arbitration eligible players make it possible to do so.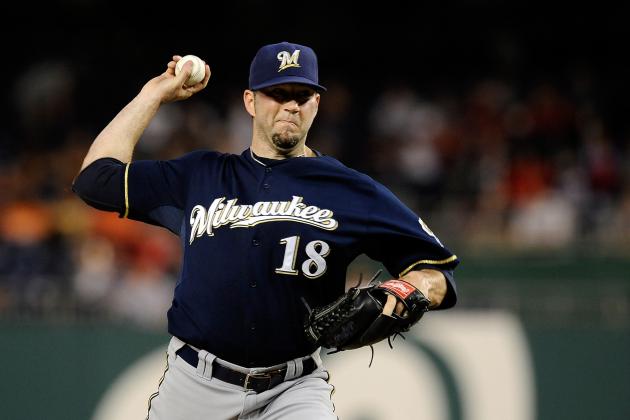 Patrick McDermott/Getty Images

Much like the Arizona Diamondbacks, the Minnesota Twins have an abundance of inexperienced starters who need to learn from the example of a steady veteran.
The fans can't suffer through a repeat of 2012. They pine for somebody of James Shields' credentials on the free-agent market.
Shaun Marcum, Edwin Jackson and others with several seasons of past work in the American League belong on their radar.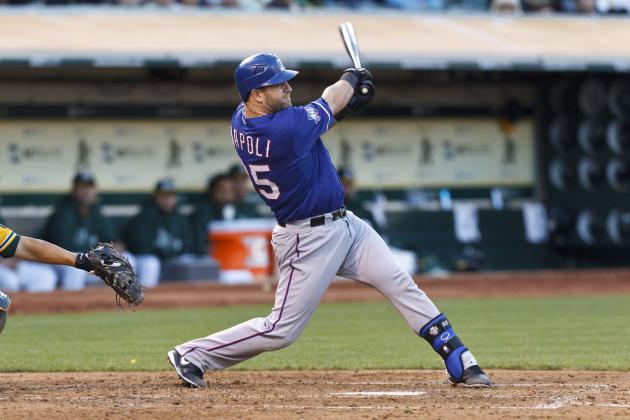 Jason O. Watson/Getty Images

The most powerful New York Mets position player, Ike Davis, is on the trading block.
Their marketable duo of R.A. Dickey and David Wright remain unsigned beyond 2013. Dickey, actually, might not make it to Opening Day, as he is being discussed as a trade candidate, too.
To counteract at least some of this negativity, fans would seek Mike Napoli's services. He fills their vacancy behind the plate and has the versatility to cover first base in case Davis gets dealt.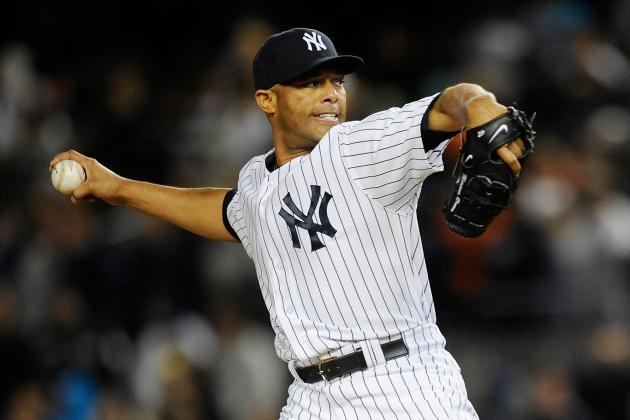 Patrick McDermott/Getty Images

Rafael Soriano served as an adequate ninth-inning replacement, but he's now seeking a long-term commitment.
Let another desperate club deal with him.
Meanwhile, the greatest closer of all time has announced his intent to re-sign with the New York Yankees. Every fan encourages GM Brian Cashman to get a one-year contract drawn up that will return Mariano Rivera to the Bronx next season.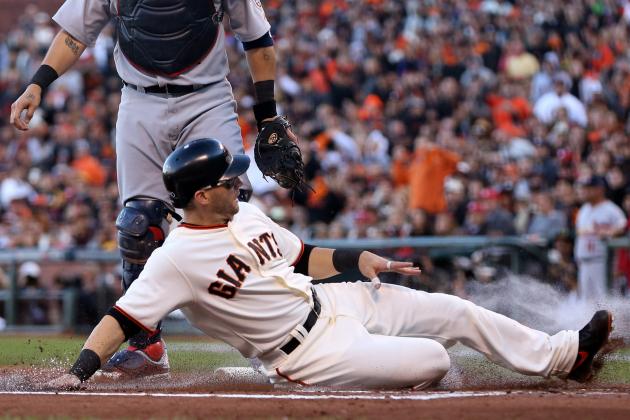 Ezra Shaw/Getty Images

Convincing Marco Scutaro to move across the Bay is somewhat of a pipe dream. Since September, every indication has been that he will re-sign with the San Francisco Giants.
But affordability is not the issue. If Athletics fans took over Billy Beane's role, they would work diligently toward a multi-year deal, and ultimately fund it with money owed to Coco Crisp. The speedy outfielder could easily be traded—and his $7 million wiped off the books—since the A's received center fielder Chris Young.
Somehow, the team must address its shortstop void.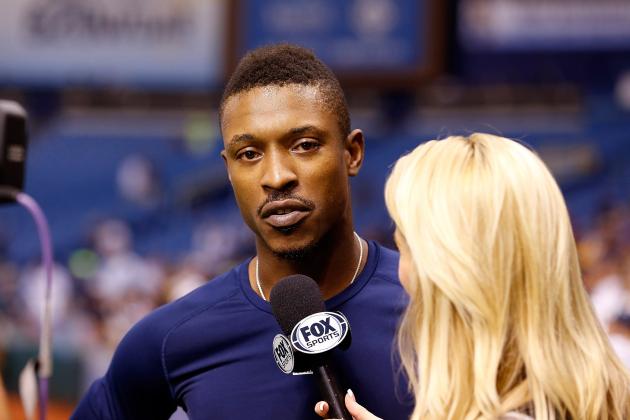 J. Meric/Getty Images

The Phillies have a handful of hefty contracts to squeeze under the MLB luxury tax, which limits their interest in Scott Boras client Michael Bourn.
Why overpay for a the big-name center fielder when so many adequate ones have declared free agency?
B.J. Upton is a speedy player certain to make an impact. His power at the plate won't deteriorate with age like speed often does.
A long-team commitment shouldn't worry the fans because Upton has just turned 28. He's still years away from declining.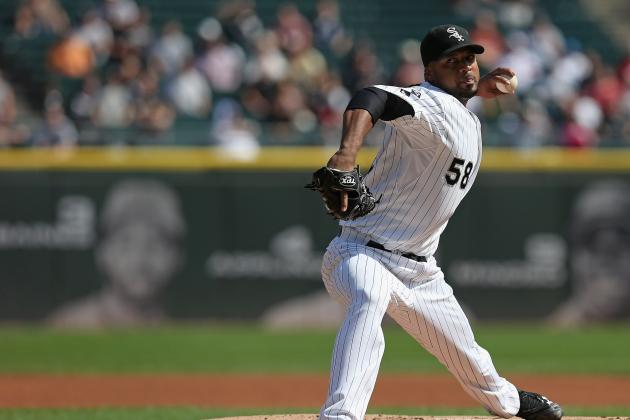 Jonathan Daniel/Getty Images

With several promising pitching prospects coming up through the minor league system, the Pittsburgh Pirates need only shop for short-term starting options.
Much-maligned A.J. Burnett led their rotation in 2012. Switching leagues completely remedied his struggles.
High-strikeout, low-cost options abound on the free-agent market. Bucs fans would be particularly willing to take fliers on Francisco Liriano or Carlos Villanueva.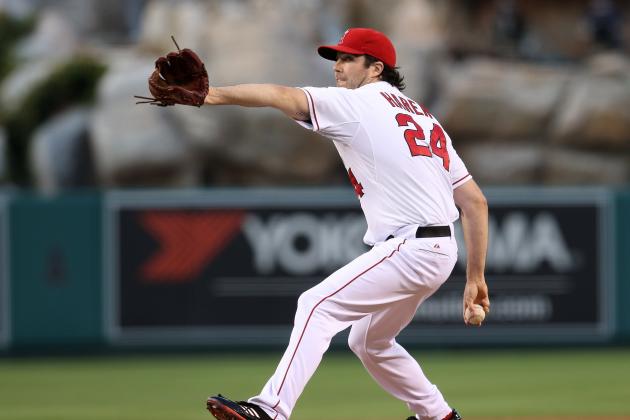 Stephen Dunn/Getty Images

San Diego Padres fans haven't had the chance to cheer on a reputable starting pitcher since Jake Peavy.
Edinson Volquez doesn't count. Actually, I recently explained why the team should cut ties with him to open up a rotation spot.
Dan Haren's stock has fallen following an uncharacteristically ineffective season and suspicions that he isn't healthy.
But the right-hander could be an excellent bargain for the Padres. His consistent history (prior to 2012) and the list of injuries affecting San Diego's internal starting options make him a top priority.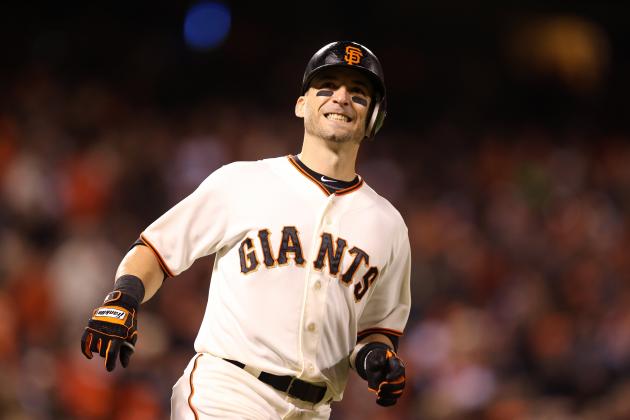 Christian Petersen/Getty Images

With the obvious exceptions of Melky Cabrera and Aubrey Huff, the 2012 Giants should remain intact.
Jeremy Affeldt contributes durability and solid relief regardless of handedness. Angel Pagan is tailor-made for AT&T Park with sufficient speed to cover the outfield gaps and bat control to exploit them (15 triples last season). Then there's Marco Scutaro, the top available middle infielder and reigning NLCS MVP.
Bay Area fans have tons of love for the cast of characters who brought them another World Series title.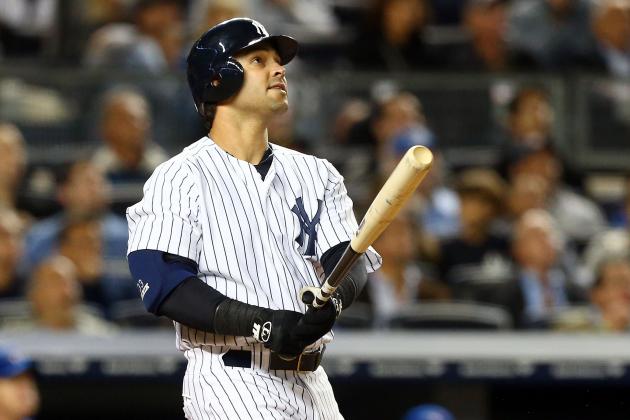 Jim McIsaac/Getty Images

Young batters like Dustin Ackley, Jesus Montero and Justin Smoak are sorely disappointing. It's too soon to give up on them, but the offense must add a consistent veteran this winter.
Nick Swisher's on-base skills play well in any setting. The Seattle Mariners can expect his steady power numbers to hold up at recently miniaturized Safeco Field.
Plus, the outfielder brings enthusiasm to the clubhouse.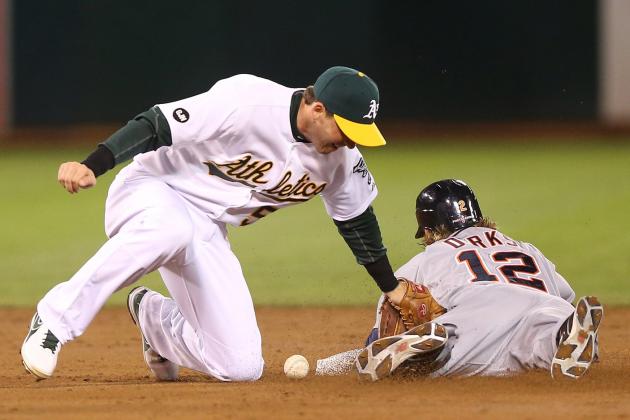 Ezra Shaw/Getty Images

Rafael Furcal's health is a big question mark and Pete Kozma's late-season hitting seemed fluky. Both could contribute in 2013, but neither excite Cardinals fans as the Opening Day shortstop.
Despite the scarcity of free agents at the positions, Stephen Drew should be affordable. He batted an underwhelming .223/.309/.348 in 79 games last season.
There's plenty of upside with this signing, considering his solid defense and the .272/.332/.448 career triple-slash line he maintained through 2010.
Jonathan Daniel/Getty Images

Rays fans have the same small-market mentality as their team's front office. Hence, they plan on upgrading the offense through trades, not free-agent signings.
But an exception ought to be made in A.J. Pierzynski's case. The Florida native is worth starting behind the plate and using occasionally at designated hitter, especially if his 2012 power surge carries over into next summer.
Tampa Bay didn't get nearly enough production from the catcher or DH positions a season ago.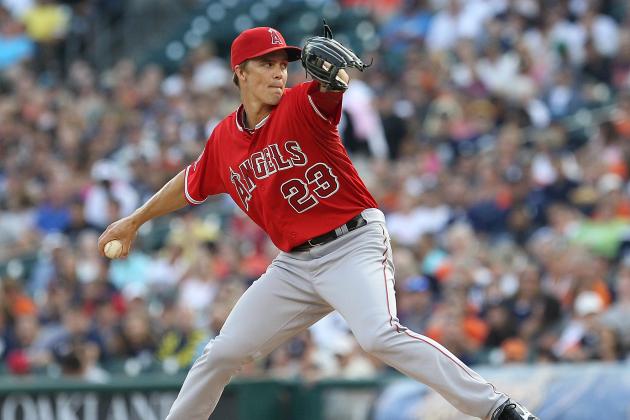 Dave Reginek/Getty Images

Local fans preach to the real-life decision-makers about making an aggressive effort to sign starter Zack Greinke.
Aside from the benefits of inserting him into any rotation, it's important to keep him from rejoining the Los Angeles Angels. The two AL West rivals have similar talent and experience, so Greinke could single-handedly decide which team wins the division title. Texas is taking a first-place finish very seriously after having the 2012 season end prematurely.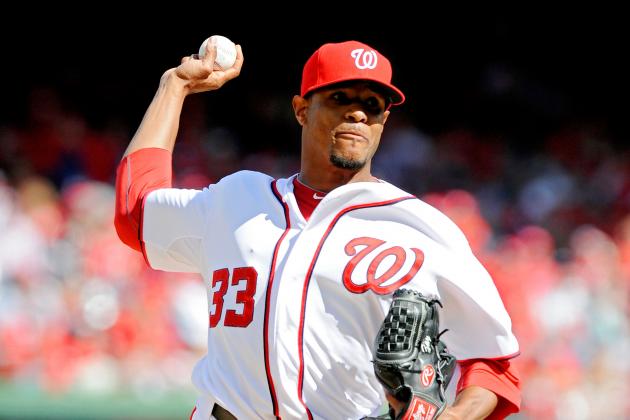 Patrick McDermott/Getty Images

It's already been a busy offseason for the Blue Jays. Still, fans north of the border want to get moves completed on a larger scale.
With Edwin Jackson, they would be acquiring a relatively young free agent for about half the annual cost of Zack Greinke. He has experience in the AL East and an annually improving strikeout-to-walk ratio.
Injuries decimated the rotation in 2012, which is why Jackson makes so much sense. He has a six-year streak of 30-plus starts.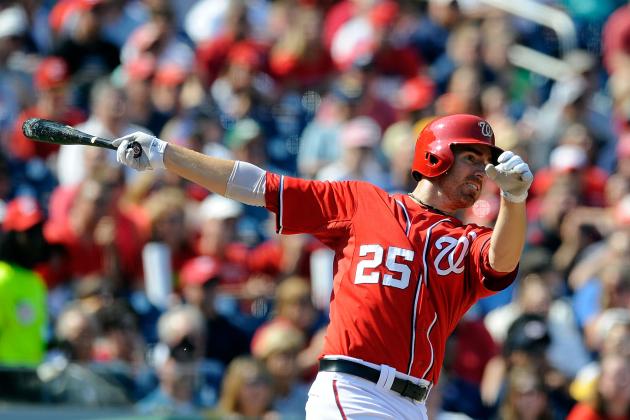 Patrick McDermott/Getty Images

The Washington Nationals certainly have internal options capable of manning first base, though nobody who would equal Adam LaRoche in terms of overall contribution.
His left-handedness balances the lineup while his great glovework tightens up the infield. Tyler Moore and Michael Morse provide similar power, but lack the 33-year-old's plate discipline.
Nationals GM Mike Rizzo spoke to Amando Comak of The Washington Times about LaRoche's skills and the ongoing contract negotiations.