NHL Winter Classic Cancelled: 4 Ways HBO's 24/7 Can Fill Its Hockey Void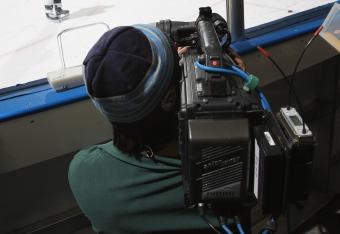 Bruce Bennett/Getty Images
With the ice generator at Michigan Stadium unplugged almost exactly two months before the sixth NHL Winter Classic was to be held there, the third season of 24/7: Road to the Winter Classic is on hold for at least a year.
Or, at least, it certainly is as far as following the Detroit Red Wings and Toronto Maple Leafs, or any other NHL club is concerned. But the hit miniseries need not give up on tracking hockey altogether in the 2012-13 campaign.
Just as all devout puckheads are plugging their lockout-induced voids with minor pro, collegiate, amateur and international hockey action, HBO ought to consider doing its part to stoke interest in the sport even amidst the top league's maddening hiatus.
Here are four events at any of those levels that will be conducted on this continent and can be chronicled by 24/7. Even if, in some cases, it means keeping fans waiting a few months, it should still help to retain enough appetites for the next time a Winter Classic is conducted and an insightful buildup is warranted.
NCAA: Road to the Great Lakes Invitational
Originally slated to take place at Comerica Park as part of a week-long prelude to the Winter Classic, this annual holiday tournament will now be moved to its usual venue at Joe Louis Arena. But it could still be worth taking a deep peek into the teams at Michigan, Michigan State, Michigan Tech and Western Michigan before and during their two-day tangle.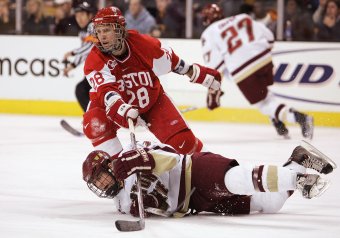 Elsa/Getty Images
Given the timing, it might be tougher to follow the participants for a full month, especially with the student-athletes taking finals and going on a protracted mid-season break from their hockey regimen.
But since there are two more teams than there are in a Winter Classic, sufficient material for a four-part series can still be reaped by starting a little later and initially focusing primarily on the coaching staffs. Especially since three of them conduct this tournament on an annual basis while the selected outsider, Western Michigan, is led by longtime NHL skipper Andy Murray and is defending the CCHA championship.
AHL: Road to the Outdoor Classic
In emulation of its parent league, the AHL has made outdoor action an annual ritual itself since the 2009-10 season.
The Hershey Bears and Wilkes-Barre/Scranton Penguins, whose affiliates constituted the 2011 Winter Classic card in Pittsburgh, will face off in the fourth Outdoor Classic. As part of the 75th anniversary of the Bears, the league's longest-tenured franchise, they will host their intrastate rival at Hersheypark Stadium a little less than three weeks after the Winter Classic would have been held.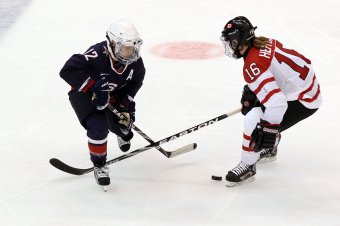 Alex Livesey/Getty Images
In addition to following the likes of Braden Holtby and Simon Despres amidst their life in the bus league, viewers can also be enlightened to the tradition and history of the game's host franchise.
NCAA: Road to the Beanpot
College hockey's longest-running, pre-arranged, in-season tournament guarantees somebody will be skating over the Spoked-B at TD Garden no later than the first Monday of February. The Boston area's four Division I programs converge and tangle for civic bragging rights with the semifinals on that first Monday followed by the third-place and title games a week later.
Fans with dense New England roots and/or ties to Boston College, Boston University, Harvard or Northeastern would appreciate the new type of spotlight on the Beanpot. Fans in general ought to be intrigued by the insight into the meaning of this 60-year-old institution as well as the insight into the lives of student-athletes, a good smattering of whom are touted NHL prospects.
IIHF: Road to the Women's World Championship
Superpowers Canada and Team USA will promptly renew their rivalry on the first day of round robin action in the Ottawa-hosted Women's World Championship, the last major international event before the 2014 Winter Olympics.
With a series of 2010 Vancouver veterans and hopeful returnees or first-timers for the Sochi Games, the U.S. program, in particular, would be worth tracking as they assemble and build up to their April 2 bout with the northern nemesis. The Americans' basic storyline currently mirrors that of their soccer counterparts in the period between their 2011 gold-medal loss to Japan and their subsequent retort in the London Olympics.
Canada is not only the reigning Olympic gold medalist with a 2-0 triumph over the Amerks, but also claimed an overtime victory from the host at last year's World Championship in Burlington, Vt.
This article is
What is the duplicate article?
Why is this article offensive?
Where is this article plagiarized from?
Why is this article poorly edited?