All-Time NFC South Offensive Team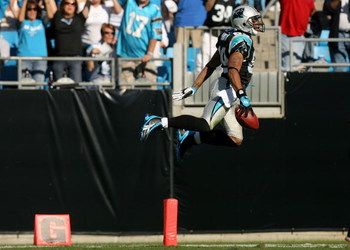 This is just the offense so far I'm working on the defense. This list compiles of who I personally think is the best in the NFC South.
I used stats to justify except with lineman. Many people might think this might be a little biased with the Saints players in here, but they have had a top-ranked offense since Sean Payton has been there.
My favorite part of doing this was going through the team's rosters and realizing that all teams in the NFC South seem to be weak in a lot of the same areas.
I hope this is as much fun for people to read as it was for me to write.
Starting QB: Drew Brees
Really who else would you put at this spot? No one, since the NFC South wasn't formed put up his type of numbers
Stats since Joining the NFC South
1.209 comp, 1.841 at 65 percent
13,910 yards thrown
88 touchdowns 46 int 93.4 QB rating
Backup QB: Jake Delhomme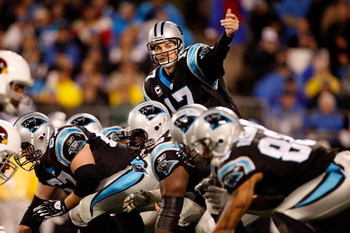 Former NFL Europe backup QB for Saints turned Super Bowl starter for panthers. He was the only quarterback to be in the NFC South since it was formed (backup in New Orleans in 2002).
Stats since 2002
1,410 comp 2,358 att 60% comp 83.6 QB rating
17'356 Yards 112 touchdowns 71 int
Starting HB: Deuce McAllister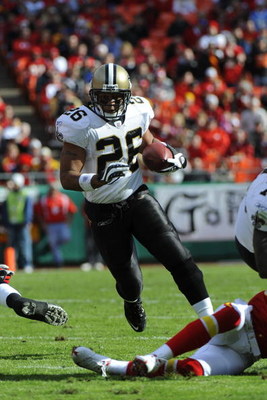 Yeah, I know it looks like I'm being partial, but he's put up the best stats since he joined the Saints. Plus there really aren't that many Saints listed in here.
Rushing yards 6,005
Rushing att 1,413
Yards per carry 4.24
Rushing touchdowns 48
Backup HB: Warrick Dunn
This man has been one of the more elusive small running backs in the league and has been a thorn in my back because hes always been in the NFC South.
Rushing Yards 6,767
Rushing Attempts 1,599
Yards per rush 4.23
Rushing Touchdowns 32
FB: Mike Alstott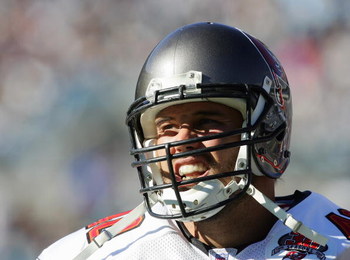 Alstott is one of the greatest fullbacks ever to play the game. Even though his carries dropped starting in 2002, when the NFC South was formed, he still was converting a ton of touchdowns. He is one of my favorite players to watch.
Rush yards since 2002: 1,106
Attempts: 334
3.31 yards per rush
18 rushing touchdowns
OT: Jamal Brown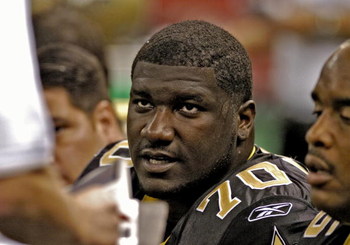 Brown has been one of the best pass blocking tackles in the NFC South. He has allowed Drew Brees to throw for over 4,000 yards a season.
OG: Jamar Nesbit
Another great O-lineman that has helped the Saints become the No. 1 offense in the league.
If you noticed when Pierre Thomas started running for the Saints towards the end of the 2008 season, he ran right on Nesbit and Brown's hip.
C: Jeff Faine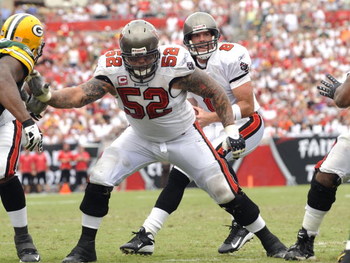 By far, this man is the best center in the NFC South, if not the league. He is the leader of the offensive line in Tampa. He alone, helped improve Tampa's pass blocking and run blocking last season.
I see him making many Pro Bowls in his career.
OG: Arron Sears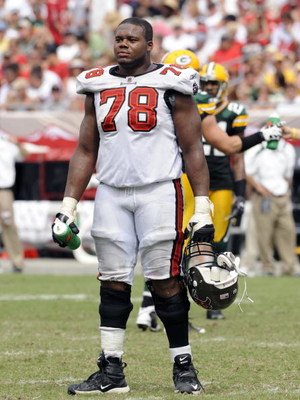 Last Year when he returned from being injured he became a very strong guard for the Tampa Bay Bucs. He was a star when he played for Tenn.
Give this guard a few more seasons and I believe we will see him the pro-bowl
OT: Jeff Otah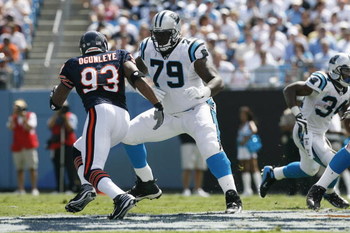 He has been the anchor of Carolina's line since he joined them. No one in the south can defend the pass rush quite like this guy.
Starting WO: Steve Smith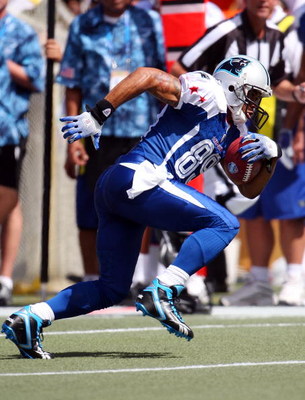 Steve Smith has been one of the best wide receiver's in the league let alone the NFC South. This man could be better if he played with a better offense. He could possibly gain 2,000 yards in a season if he played with one of the elite quarterbacks in the league.
Stats since 2002:
6,322 yards
43 touchdowns
499 receptions
15.2 avg yards
WO number 2: Joe Horn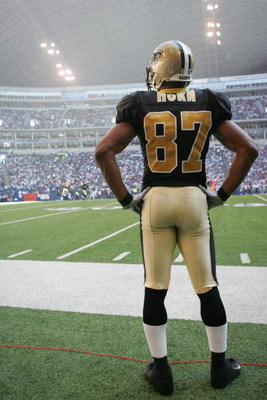 His career was restarted when he joined the saints and played with Jeff Blake and Brooks.
Yards receiving 5,260 yards
Touchdowns 34
Receptions 373
14.5 yards a catch
WO number 3: Marques Colston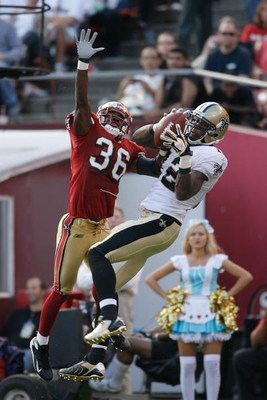 I would have put Mushin Muhammed here but he had been with Chicago for a few years and the stats since 2002 with an NFC south team Marques Colston out weighs him.
He is a clutch receiver who can easily go down the field and catch a one handed catch, or can catch a 10 yard route.
This player has the potential to become one of the all time great wide outs.
Yards 3,000

Avg 14.0 yards
24 touchdowns
215 receptions.
TE: Alge Crumpler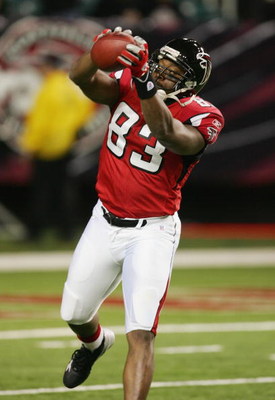 When I first made this article I totally had forgotten about Alge Crumpler. I have no Idea why either, as being, hes playing with my favorite AFC team now, the Titans. He was one of the better tight ends that the Falcons or the south has had. So I had to make a change and take Kellen Winslow off and add Crumpler.
A fellow b/r writer pointed this out to me. Thanks
Stats
3,882 yards
32 touchdowns
291 receptions
13.1 avg yards
Keep Reading

Carolina Panthers: Like this team?