What Does LSU-Alabama Tell Us About Race for Oval Office?
Use your ← → (arrow) keys to browse more stories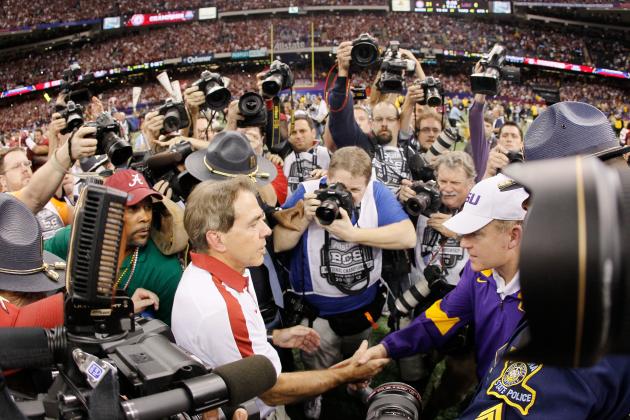 Kevin C. Cox/Getty Images

What can Alabama-LSU tell us about this year's presidential election? Well, in recent years, the game's outcome has been a solid – if entirely coincidental – predictor of which party will take the White House...