NCAA Basketball: 5 One-and-Done Hopefuls Who Will Stick Around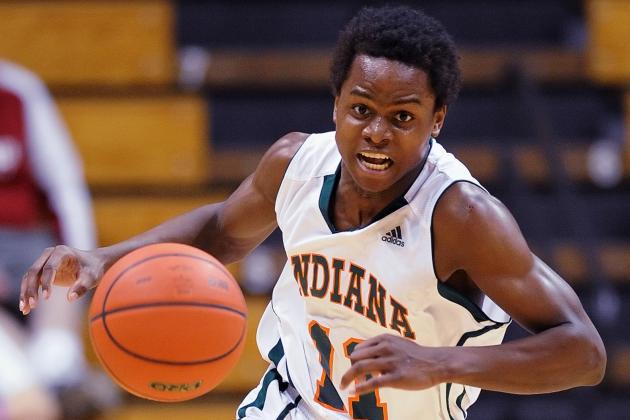 Photo Courtesy of http://scoop.hoosiershq.com
College basketball analysts and fans have predicted one-and-done prospects incorrectly ever since the eligibility rule was changed to force high school players to play at least one season of college basketball.
This is because one-and-done players are incredibly rare.
Rarer still are players that succeed after just one season of college.
College ball gives players the opportunity to refine their skill set. Some players need to work on athleticism, and others must work on shooting, passing or defense.
Here is a list of players that will need another season to work on their skills.
Begin Slideshow

»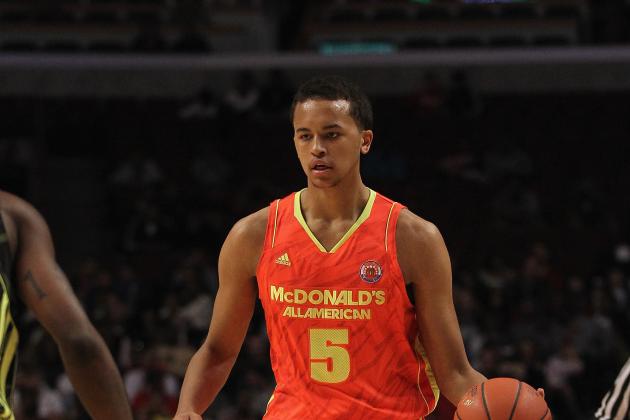 Jonathan Daniel/Getty Images

Kyle Anderson, who was recently cleared by the NCAA to participate this season, is an incredibly talented small forward that will look to contribute to the newly revamped UCLA Bruins.
Anderson is long, tall and has excellent court vision.
He does, however, need to work on his athleticism; specifically his speed. With a nickname like "Slow-Mo", you can understand how his lack of speed might cause problems on both ends of the floor.
Furthermore, Anderson will be forced to share the court with Shabazz Muhammad. This is great for UCLA, but could cut into Anderson's numbers.
Look for Anderson to come back to UCLA after a good, but not great, freshman season to improve his athleticism and to star on a Bruins team that seems to be going up.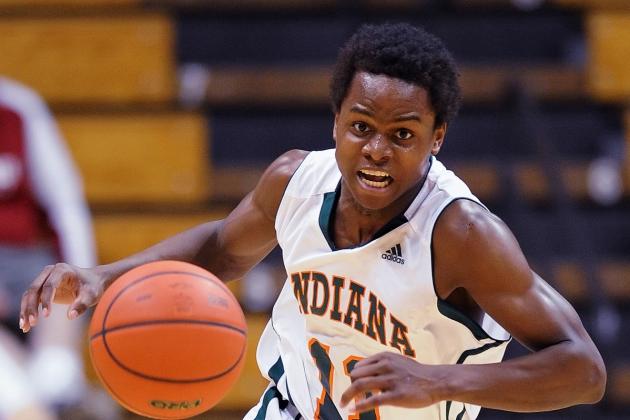 Photo courtesy of scoop.hoosiershq.com
Indiana's Yogi Ferrell is one of the top incoming point guards in the nation.
Ferrell is able to use his speed and vision to infiltrate the lane and find teammates.
With talented players like Cody Zeller and Christian Watford surrounding him, Ferrell will have no problem running Indiana's offense.
He will not be able to declare for the NBA Draft after his freshman season, though.
At just 5'11", Ferrell needs to add strength to his frame if he is to compete at the professional level.
Ferrell will likely return to Indiana for his sophomore year, and that prospect should excite Hoosiers fans who will love to see him lead their offense.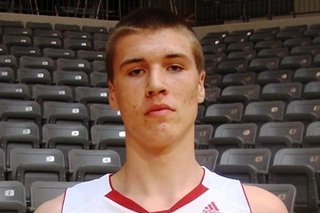 Photo courtesy of weavingthewheat.com
Arizona's Kaleb Tarczewski is a true seven footer.
He is the third-rated center prospect in the class of 2012, and Arizona fans are quite excited to have him join an already impressive Wildcats squad.
Tarczewski has had the size advantage throughout high school. After watching tape, you can tell that he is used to shooting or dunking over defenders.
At the collegiate level, Tarczewski must develop a better post game. Presently, Tarczewski tends to shoot away from and over defenders. More physical defenders will have an easy time affecting his shot by simply putting their body into him.
Tarczewski will likely need a second year to develop this type of post game, and he would also benefit from spending some time in Arizona's new weight room.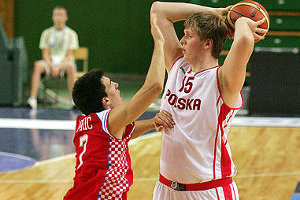 Photo courtesy of fit.pl
Przemek Karnowski is a recruit that very few talked about when he committed to Gonzaga last spring.
Those who did know about the 7'1" Polish center claimed that if he had played his high school basketball in the states, he would have likely been a McDonald's All-American.
Karnowski has been highly touted, but he does come with some assembly required.
First, Karnowski needs to work on his awareness on the court. He is still adjusting to the American style of game. While his experience from playing in Europe has already served him well, Karnowski is still learning when to carve space and how to better run the pick and roll.
Karnowski is also working on his stamina and speed.
A player like Karnowski is a special commodity, and the Zags would be lucky to have him for two seasons.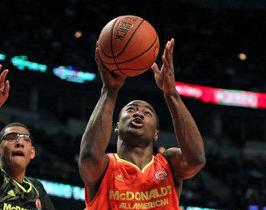 Photo courtesy of charlotteobserver.com
Rodney Purvis won't struggle at NC State.
In fact, he will thrive.
Of all the players on this list, Purvis is the only one that does not need to be the go-to scorer every time down to the court.
NC State already gets great production from point guard Lorenzo Brown and power forward C.J. Leslie.
Purvis' main job will be to find his spots and help contribute to the offense. He won't have to force anything, but he also won't be the star of the team.
One of Purvis' main weaknesses is his shooting, and he will benefit from another season of perfecting his jump shot.
Purvis will likely need to return for his sophomore season to gain the recognition and shooting ability necessary for a lottery player in the NBA Draft.