Predicting Who Will Be This Year's Jeremy Lin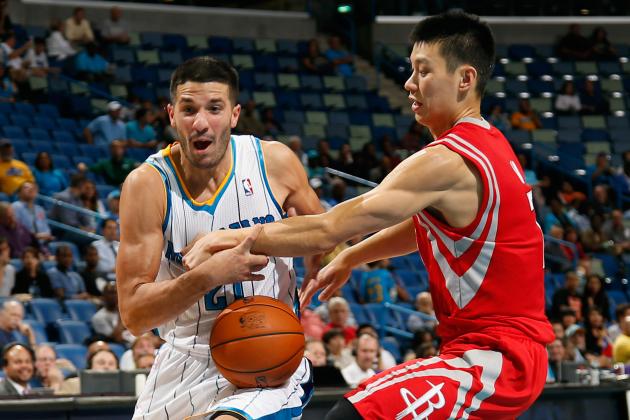 Chris Graythen/Getty Images

Jeremy Lin took the NBA world by storm last season, and now it's someone else's turn.
Not everyone can make the jump from a perennial nobody to global icon, but there are those who can make the rise from depths of obscurity into household prominence.
They're the players who are mere afterthoughts at the moment. They're the athletes who are considered a non-factor; a perpetual non-entity.
They're the ones who have proved very little, if anything at all.
They're the ones who have become continuous captives of the absence of expectations.
But that's all about to change.
Begin Slideshow

»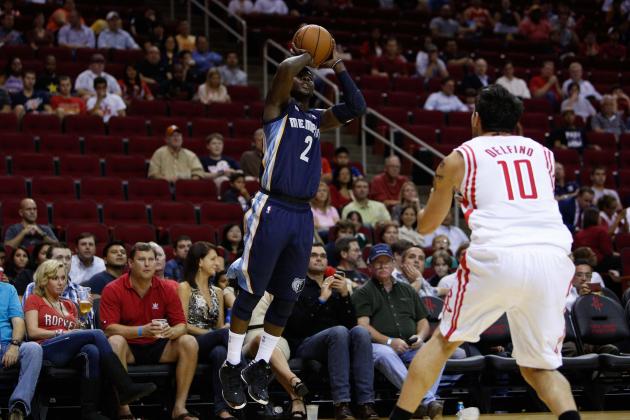 Thomas Campbell-US PRESSWIRE

Josh Selby continues to be underestimated.
After being named co-MVP of the NBA's summer league, the point guard saw limited action in the preseason and has found himself buried on the Memphis bench once again.
Why?
Well, to be honest, Selby isn't much of a defender, nor is he much of a facilitator for a point guard.
But he can score, which is something the Grizzlies will come to appreciate more than ever soon enough.
Though the team is set at point guard with Mike Conley, Jerryd Bayless and even Tony Wroten, its attack at shooting guard outside of Tony Allen is unimpressive.
Wayne Ellington and Quincy Pondexter continue to underwhelm, which leaves the door for someone to step up at the 2.
Wroten remains a viable candidate, but his jump shot is broken, paving the way for the undersized Selby.
He's just 6'2", but his shot is silky smooth once he gets into a rhythm, as he averaged 27.5 points per contest while in Las Vegas.
No, it won't be easy, and it may take a while for Selby to crack into the rotation, but he will. And when he does, the results will be Lin-esque.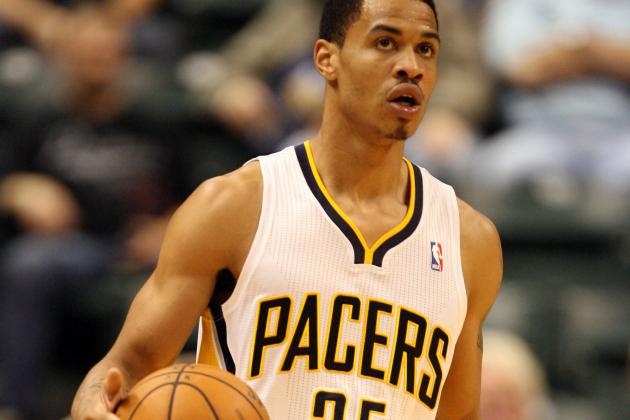 Brian Spurlock-US PRESSWIRE

It's been a long time coming for Gerald Green.
The small forward was taken in the late first round of the 2005 NBA draft and proceeded to bounce around the league for four seasons before taking his talents to the international basketball world.
An opportunity to revive his dream came with the New Jersey Nets last season, though, and he took advantage of it.
Green averaged 12.9 points and 3.5 rebounds over 31 games, a span which saw him showcase athletic prowess beyond anything most had ever imagined.
He has now found a home with the Indiana Pacers, where he will eventually receive even more of an opportunity to prove himself now that Danny Granger is sidelined indefinitely with a left knee injury.
Though Green may struggle to develop a high level of comfort within Indiana's offense at first, he will come to thrive.
His pinpoint precision, stellar jump-shooting and lethal rim attack will make sure of it.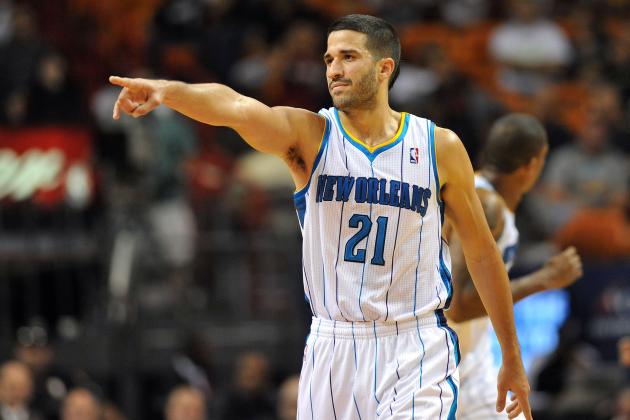 Steve Mitchell-US PRESSWIRE

Someone had to make the New Orleans Hornets feel comfortable dealing Jarrett Jack less than a year after they shipped out Chris Paul.
And it wasn't just Austin Rivers.
This brings us to Greivis Vasquez, who has spent a majority of his two years in the NBA buried behind other point guards.
But not anymore.
Last season, the Hornets got a taste of how efficient an athlete the floor general was. He has no trouble running an offense and creating plays for his teammates, he keeps his turnovers to a minimum and is an extremely accurate shooter inside the three-point line.
Now, as Rivers battles a sprained ankle and the reality of transitioning from a scorer to facilitator, Vasquez has the opportunity to distinguish himself even further.
In fact, he's already begun to, courtesy of his performance against the San Antonio Spurs that saw him deal out 13 assists in 37 minutes while turning the ball over just two times.
Simply put, the future for Vasquez—who toiled with obscurity while with the Memphis Grizzlies and struggled for every minute of playing time he received in New Orleans last season—is bright.
And conveniently enough for the Hornets, his future begins now.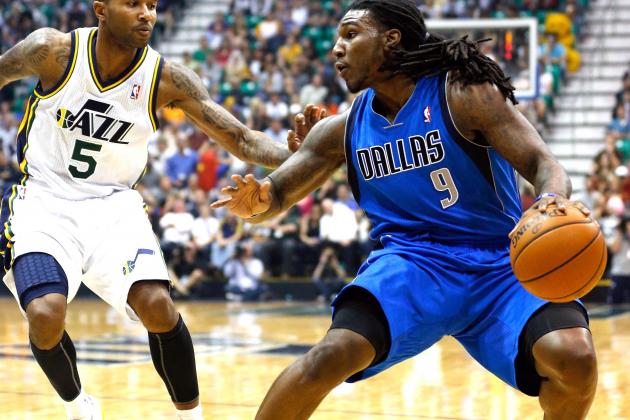 Russ Isabella-US PRESSWIRE

Somehow, someway, Jae Crowder fell to the Dallas Mavericks in this year's draft.
After he was completely overlooked in the first round, Dallas stole him early in the second by way of the Cleveland Cavaliers.
Yes, stole.
After a stellar summer league and preseason performance, Crowder is set to take the regular season and turn it into his coming-out party.
With the timetable behind Dirk Nowitzki's return from knee surgery uncertain, the Mavericks need another scorer to help further their cause.
Crowder has been shaky in his first few NBA appearances, but he's still finding ways to score—eight points per contest thus far.
As the season progresses, so will Crowder.
It won't be long before he finds his shooting touch and begins to help Nowitzki take over games offensively, perhaps even more so than O.J. Mayo—which is bad news for the rest of the NBA.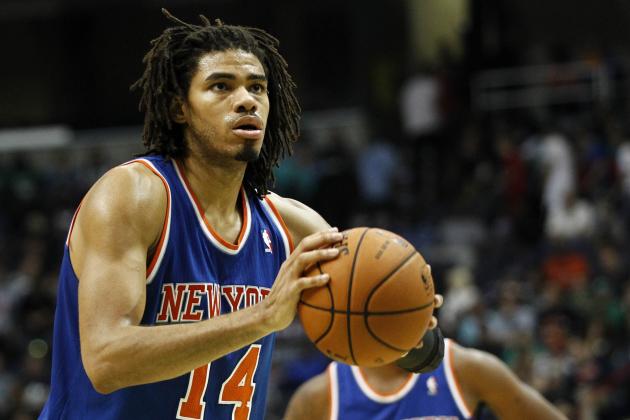 Mark L. Baer-US PRESSWIRE

One man's tragic demise is another man's claim to stardom.
The New York Knicks will find themselves without the high-scoring Amar'e Stoudemire for a large part of the season.
So why not replace him with another offensively inclined power forward?
Enter Chris Copeland.
The 28-year-old rookie spent five years playing overseas after going undrafted, and he has returned stateside with a vengeance.
He averaged 15.5 points per game on 51.7 percent shooting during the preseason, proving to be a source of instant offense.
Though his outside shot is murky, he showed signs of mechanical promise, including a 3-of-4 showing from behind the rainbow against the Boston Celtics.
With Stoudemire out, the Knicks will look to both him and Steve Novak to provide valuable minutes off the bench—something Copeland has already taken advantage of, and will most likely continue to do.
Don't be surprised when his outside shots start falling or when he starts piling up rebounds, because this virtual no-name has plenty of promise and is set to explode this season.