7 Players the New York Mets Must Avoid Signing in 2013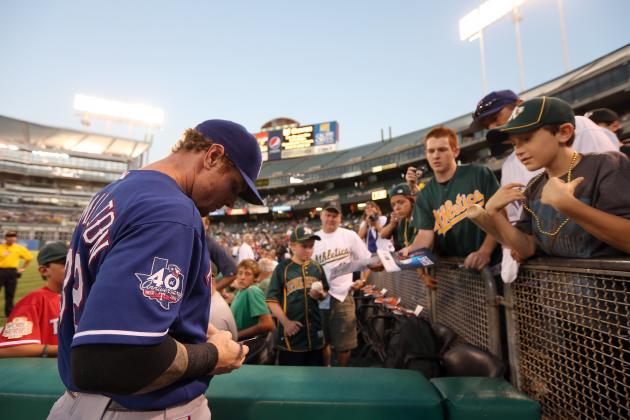 Ezra Shaw/Getty Images
Don't expect Josh Hamilton to be signing autographs at Citi Field during 2013...unless it's All-Star weekend.
With the 2012 World Series in our rear view mirror, it's time to start looking at where the MLB free agents for 2013 may end up. The New York Mets are a team that many people will have their eye on as this Hot Stove season kicks into high gear.
Sandy Alderson, the general manager of the Mets, stated in September that the team would be looking to make wholesale changes this offseason. However, with only about $10 million to spend this winter, many fans have tempered their expectations with regards to the caliber of free agents they expect the Mets to be able to sign.
The Mets have many holes to fill, so that $10 million is going to get spread very thin. The Mets will have to get creative, and can't afford to make any mistakes. Many have speculated about who the Mets should go after this offseason. Here is a list of the seven players the Mets should avoid signing in order to minimize any mistakes, and capitalize on their spending.
Begin Slideshow

»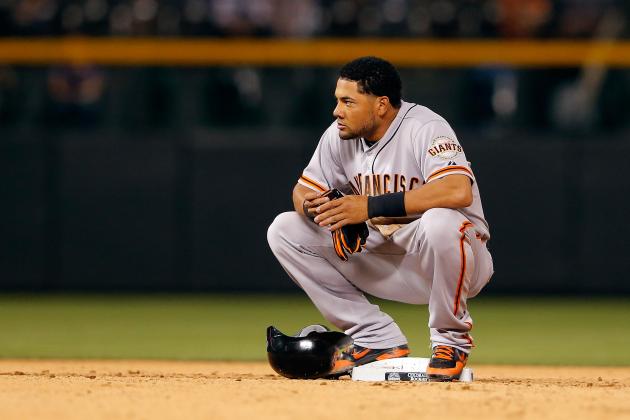 Doug Pensinger/Getty Images

Joel Sherman of the New York Post recently wrote that a group of baseball executives stated the most likely landing spot for Cabrera this off-season would be with the Mets or Phillies.
Coming off his fifty game suspension for violating the league's drug policy, the Mets will be looking to sign Cabrera at a discount, as he looks to rebuild his image. The Mets are in desperate need of outfield help this season, but Cabrera may end up being more of a distraction than a help, especially in the New York limelight. There will be questions all season about performance-enhancing drugs, and if he gets off to a hot start, it will be the first thought that cross everyone's mind. It may not be fair to Cabrera, but it is a reality of the situation.
Cabrera should seek out a small market team where he can quietly rebuild his image. If the Mets want a high risk, high reward player, they should opt to sign Grady Sizemore, who is also looking to get his career back on track. The difference between Grady and Melky is that Grady was a superstar without using performance enhancing drugs—Melky was never a superstar, and he was using performance-enhancing drugs.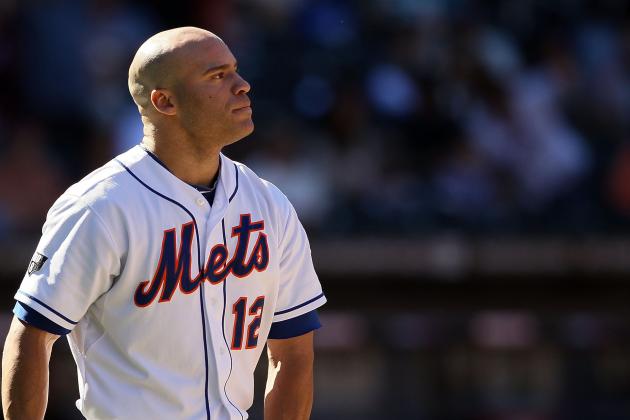 Alex Trautwig/Getty Images

Scott Hairston had a breakout campaign in 2012. He played like a man on a mission trying to prove to the baseball world that he deserves to be an everyday player.
Sorry, Scott. We still aren't convinced.
Hairston will be looking to cash in on what he did in 2012, and as a result, has priced himself out with regards to the Mets. Hairston is a very good fourth outfielder that will be seeking a contract that will pay him upwards of $4M per year. He wants to be an everyday player, but at that price tag the Mets will let him walk.
It's a shame the Mets will have to let Hairston walk because they were perfect for each other. Hairston's best chance of being an everyday player is probably with the Mets, and the Mets desperately need outfield help. In the end, the Mets will not bring back Hairston unless his asking price drops by about half.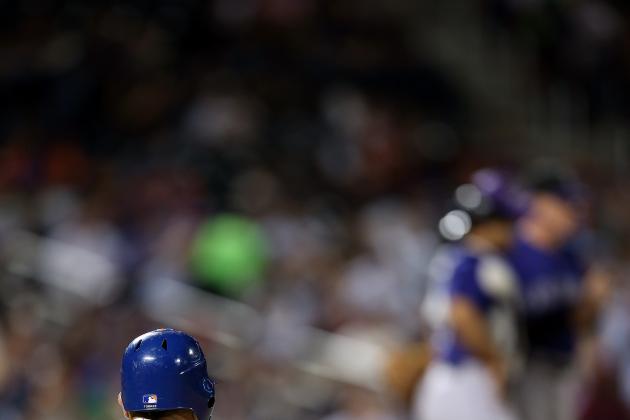 Elsa/Getty Images

Andres Torres was a major disappointment for the Mets in 2012. There was wide speculation that Torres would be non-tendered this off-season, and allowed to become a free agent. Not so fast, my friends.
There are now rumors that the Mets have not made up their mind on whether or not to tender Torres this winter. Uh-oh...
If the Mets bring back Torres, it would make very little sense. He is a light-hitting center fielder whose glove does not make up for his offensive woes.
The Mets should save the money they would be spending on Torres' contract, and spend it on catching or bullpen help. Let Kirk Nieuwenhuis take over in center field. Alderson wants to build from within the organization, and this is a prime opportunity to let a homegrown player have an impact. Offensively, Kirk will be able to match Torres' production, and probably will exceed what Torres can do with the bat.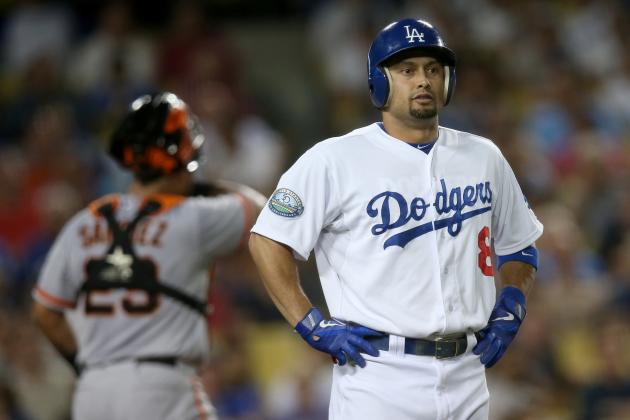 Stephen Dunn/Getty Images

Blasphemy! Is there nothing sacred in this world anymore when the Mets would consider bringing in a former player from the Philadelphia Phillies?
Victorino represents something the Mets are looking for (outfield help), but he's coming off arguably his worst season where his stat line was .255/11/55. The Mets could get that sort of production from existing players in their organization. Aside from diminishing stats, it would be very difficult for Mets fans to accept Victorino being in a Mets uniform. Mets fans would rather see the "Melk Man" in blue and orange next season.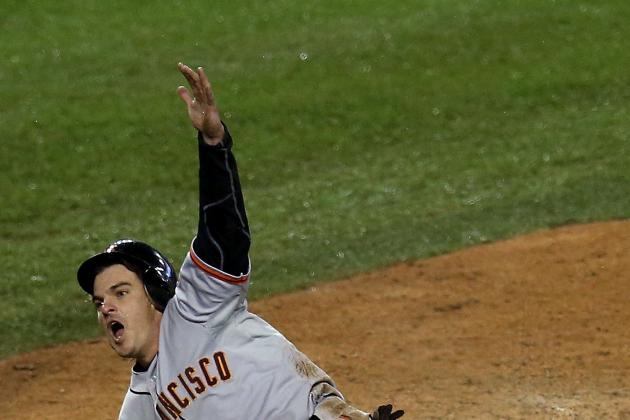 Jonathan Daniel/Getty Images

Marco Scutaro was in "beast mode" during the 2012 post-season. The post-season is definitely the time of year which can lead to big time payoffs for players, and Scutaro seems to have jumped on to everyone's radar after his recent performance.
Ken Davidoff of the New York Post listed Scutaro as a good fit for the Mets, and a player they should look to sign if the price is right. Sorry Ken, but that is not likely to happen. Scutaro is 37 years old, and the Mets got very solid performance out of Daniel Murphy in 2012. It doesn't make sense to add a 37 year old second baseman that will give you less performance than what you already have in place.
Look for the Giants to re-sign Scutaro as a stop gap for their future second baseman, Joe Panik, who should be called up in late 2013.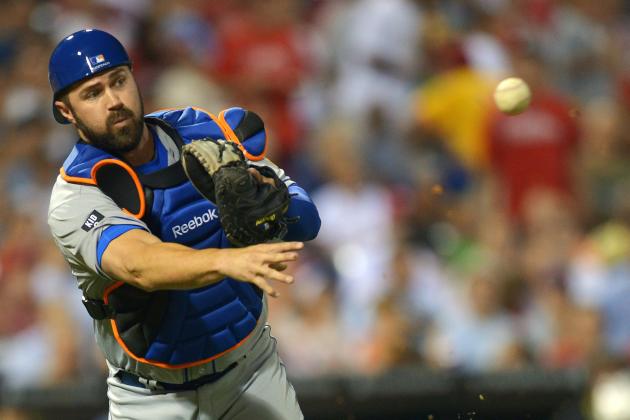 Drew Hallowell/Getty Images

The Mets are trying to figure out their catching situation. Josh Thole has not progressed as expected, and the team brought in Shoppach in late 2012 for what seemed to be an extended tryout.
The result of that tryout—the Mets are still looking for a catcher.
Shoppach showed some flashes, but his time spent in Queens was a disappointment. He didn't produce offensively, and was not much of an improvement from what the Mets already had.
For the money, the Mets would be better suited to look elsewhere to fill their hole behind the plate. Shoppach would be a nice addition if he was in a backup role, but the Mets seem more likely to try and bring in Miguel Olivo to be the starting catcher in 2013.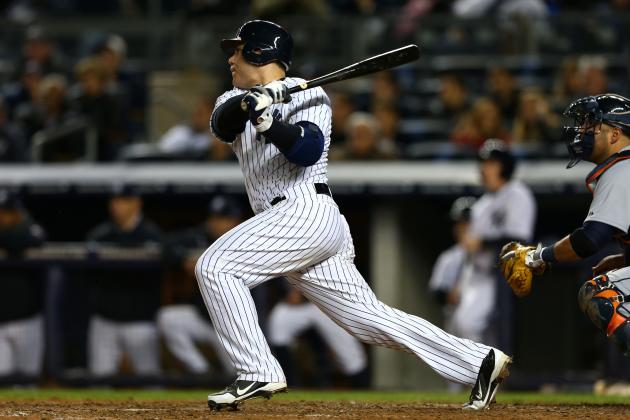 Elsa/Getty Images

There isn't a guarantee that Martin will be a free agent this winter, but Joel Sherman of the New York Post thinks that the Mets should jump all over Martin if he becomes available.
Why would the Mets do that?
The price tag he comes with will eat up the majority of the money the Mets have available for off-season shopping. Not only that, but his offensive production will more than likely suffer in a ballpark like Citi Field. His power, which Sherman notes is one of his better attributes, was definitely helped by the friendly confines of Yankee Stadium. It wouldn't be surprising if his home run totals were cut in half by playing in Citi Field.
There isn't much offensive punch out there with regards to the catcher position in the free agent market. It's not like the Mets have the financial capacity to lock down any big time free agents anyway. Martin is solid defensively, but for about $7M, the Mets are better off looking elsewhere for their backstop.